COVID-19 has made a huge impact on many employees across the country. For the past few weeks, employees have been laid off unexpectedly and not knowing how they'll be able to pay for upcoming bills or purchase food.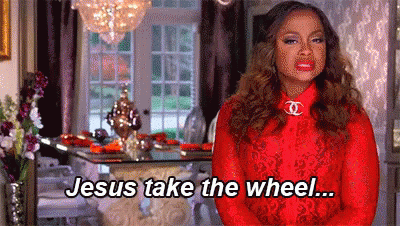 Here are a few resources that can help out during this time:
For service workers in the hospitality space
One Fair Wage Emergency Fund is providing free cash assistance to restaurant workers, delivery drivers and other tipped workers and service workers who are seeing their income decline during this time.
Click here for more information
The Restaurant Employee Relief Fund was created to help restaurant industry employees experiencing extraordinary hardship during this time.
Click here for more information
Another Round Another Rally Emergency Assistance. If you are a chef, server, bartender, dishwasher, sommelier, manager or someone who holds any other type of hospitality role, they're offering $500 relief grants for hospitality workers who lost their jobs or had their hours slashed in the wake of the COVID-19 outbreak.
Click here for more information
Samuel Adams and the Greg Hill Foundation Restaurant Strong Fund are helping the restaurant workers impacted by the COVID-19 closures .Samuel Adams is donating over $2,000,000 to kick start funding in Arizona, California, Connecticut, Florida, Georgia, Illinois, Massachusetts, Maine, Michigan, North Carolina, New Hampshire, New Jersey, New York, Ohio, Pennsylvania, Rhode Island, South Carolina, Tennessee, Texas and Vermont.
Click here for more information
For domestic workers
National Domestic Alliance is providing emergency assistance for domestic workers that enables them to stay home and healthy.
Click here for more information
For freelancers
Freelancers Relief Fund was created to support freelancers impacted by COVID -19.
Click here for more information
For library workers
HALO (Help A Library Worker Out ) Fund will help if you are a library worker and have lost your job , had your wages significantly reduced or if a member of your household has.
Click here for more information
Additional resources
Dramatists Guild Foundation (DGF) provides emergency financial assistance to individual playwrights, composers, lyricists, and librettists in dire need of funds due to severe hardship or unexpected illness.
Click here for more information
Penny Appeal USA encourages those who are economically affected by COVID-19 to apply for their  COVID19 Financial Hardship Grant. Successful applicants will be awarded a grant for use towards food, bills and any uncovered living expenses as a result of quarantine and/or work and school closures.
Click here for more information
Expanded Unemployment Insurance, Extended Benefits are available to workers who have exhausted regular unemployment insurance benefits during periods of high unemployment. The basic Extended Benefits program provides up to 13 additional weeks of benefits when a State is experiencing high unemployment.
Click here for more information
---
This is a hard time and something many of us haven't experienced before in our lifetime. Take this time to wine down and relax. Stay Safe, Healthy and stay home if you can.