It's been three years since I moved my tassel from right to left and obtained my undergraduate degree (and $50k in debt, but that's another article for another day!). I still remember what that moment felt like for me.
I was jubilant, excited, lit, to say the least!
I just knew that after graduation life would start and the job interviews would start rolling in. I was very, very, very wrong.
In fact, I had no standing offers after graduation.
I had mentally prepared myself to join the corporate world upon graduating, so when that didn't happen, I had no idea what to do. All I could think about was how I wish I had a guide to get me through that time.
Looking back, it was a very depressing time for me and I know many post grads who have that same feeling. Hopefully, these tips will help you win at what I like to call, the waiting game.
1. It may take longer than 6 months to get your first job.
The Bureau of Labor Statistics (BLS) says it takes 6 months on average for a recent grad to get hired. While this may be the case for some, it may not be for you. It's okay if it takes 8, 9, or 12 months to get hired. A job is still a job no matter how long it took to get an offer.
2. Find a side hustle.
We're millennials and Gen Z. All we know are side hustles! There are so many things you could do to make some extra cash to get you through your dry months. Check out Door Dash, Uber, Lyft, etc. and see if any are a good fit for you.
3. Keep applying.
It can be discouraging to apply for jobs when no one is hitting you back, but keep going! There's a company out there who is looking for someone just like you and they are willing to pay top dollar for you. So, don't give up!
4. Network, network, and then network again.
Let's face it, you've got a lot of free time on your hands. Get out there and network your butt off! Meet new people, go to events, make dates for happy hour! Your new job may be right under your nose, but you'll never know if you sit inside all day.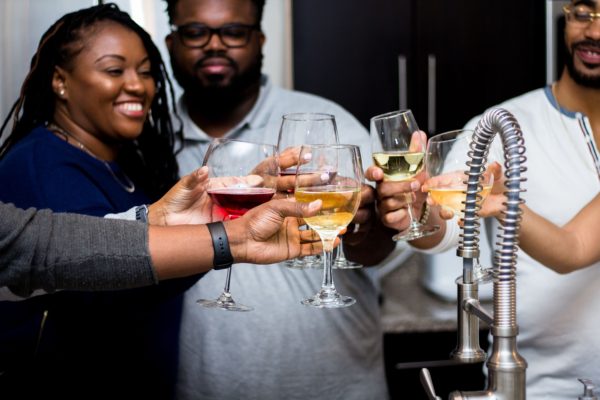 5. Travel.
Got some a little extra cash as a graduation gift? Put it to good use and hop on a flight or in a car and go! You'd be surprised what the world is like outside of your bubble.
6. Binge watch TEDx talks.
Ted talks often provide motivation and tips for navigating in the corporate world. Maybe there's more than one way to secure that internship or perhaps you can work remotely as an engineer. You can also gain great insight from people of all different backgrounds.
7. Have fun!
One piece of advice that really resonated with me was when my professor told us to have fun after graduation and enjoy the wait time. You'll never get this time back. Right now, you haven't been tainted by the corporate world and all that comes with it. You are a still a bright-eyed, fresh-faced, young adult. So, try everything, live in the moment, and take it easy on yourself.