Over the past year, as creators and entrepreneurs, most of our work environments and professional boundaries have changed dramatically, even if your office and where you watch tv is the same place.
Working beyond a new year's resolution to build new boundaries and to develop new relationships, personally and professionally, that will supersede the current times, creators have had to develop the ability to successfully pivot and work from anywhere.
The pandemic may have seemed temporary for some time in 2020, but the Harvard Business Review reports that based on personal and digital technology advancements, with the combination of the requirement to quarantine, has made these current habits here to stay.  
Having to work from anywhere, added to the creation of the new normal; and just like other challenges, has positive and negative effects on personal and professional boundaries that previously were set up for success.
A good example of this is the change of routines for working professionals and brand builders. Whether they had a 9 to 5 or if they traveled across the world often, experiencing the unpredictable within the previous year is a necessary on-going skill.
To provide resources and advice to support working professionals to learn to work from anywhere is Build Your Own Brand (BYOBlive) which serves over 40,000+ black and brown creatives, year-round through community engagement, cutting edge resources, and experiences for Black/Brown entrepreneurs and professionals.
Here on Mogul Millennial, BYOBlive has identified 4 different tools that professionals can take to be able to thrive while working from anywhere.
Keep reading for the tips!
1. Invest in your mental health and find different outlets that help explore your creative side and build mental toughness.
Because creators need limitless space mentally to create their best work, finding the right therapist can make the creative process easier and bring about more ideas. Goodtherapy.org reports that therapy can help reduce the negative feelings the conflict with living our life.
Including symptoms such as feeling overwhelmed, anxious, fatigue, and many more. When it comes to working from anywhere, ensuring that negative emotions don't affect the outcome, professional tasks and assignments will help build the skills required to work from anywhere.
For black and brown creators who are looking for a therapist in your area, visit https://therapyforblackgirls.com/ or https://therapyforblackmen.com/
Recommended: Tackling self-care & mental health as an entrepreneur according to Dr. Joy of Therapy for Black Girls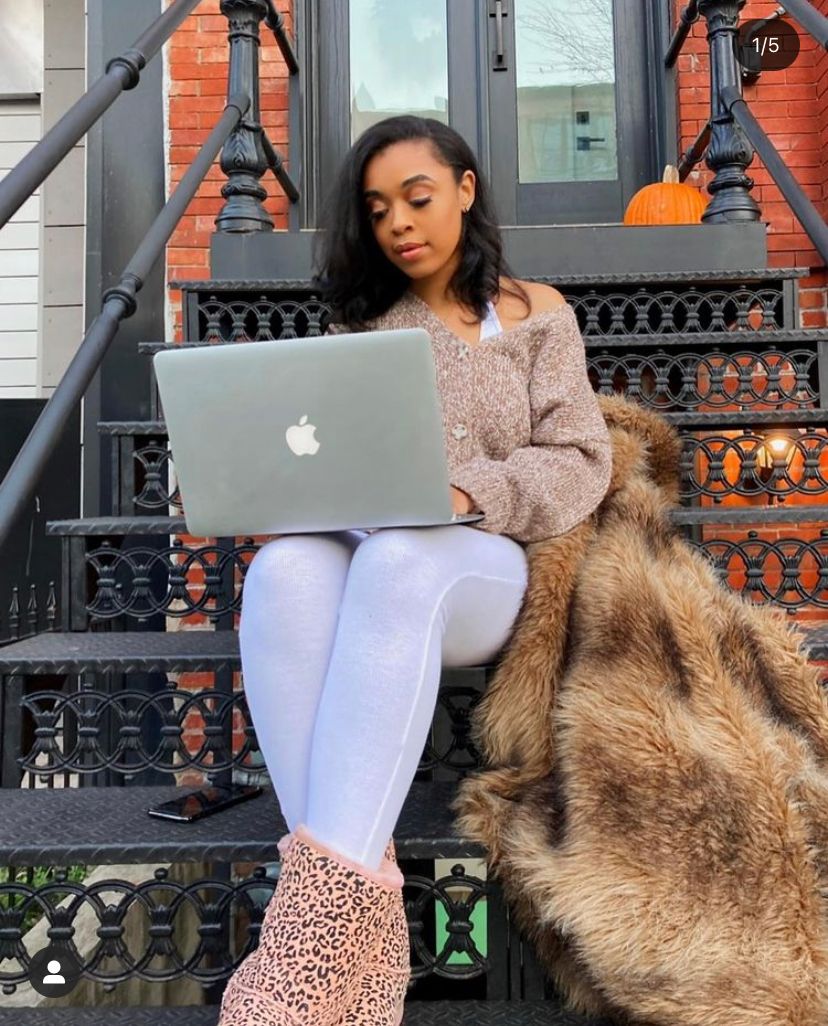 2. Create content that tells your story to build your personal brand and allows you to own your audience
Utilizing and creating a resonating personal brand across social media along with owned media platforms and channels has been what sets others apart during the pandemic and has showcased how to work from anywhere as the world began to adjust to the new normal.
Because you have total control over your audience and the content marketing strategy you are able to start a relationship with your audience as well as establish yourself and your brand as an expert.
Whether you are an employee or full-time entrepreneur, having your personal brand be showcased through content that tells your story will help you connect and network with others as well as open the doors for new opportunities.
Related: How to build brand authenticity: Learning from the CEO of Black With No Chaser
3. Personalize your workspace and always look into new ways to maximize your productivity and be organized in different environments
As you develop the skills that it takes to work from anywhere, personalizing your workspace is directly linked to your productivity. Somethings that are helpful to ensure your workspace is set up for you to get all that you need to be done.
Some simple but helpful tips that are workplace must-haves include having a neat and clutter-free workspace and having high-quality office equipment that fits within your budget.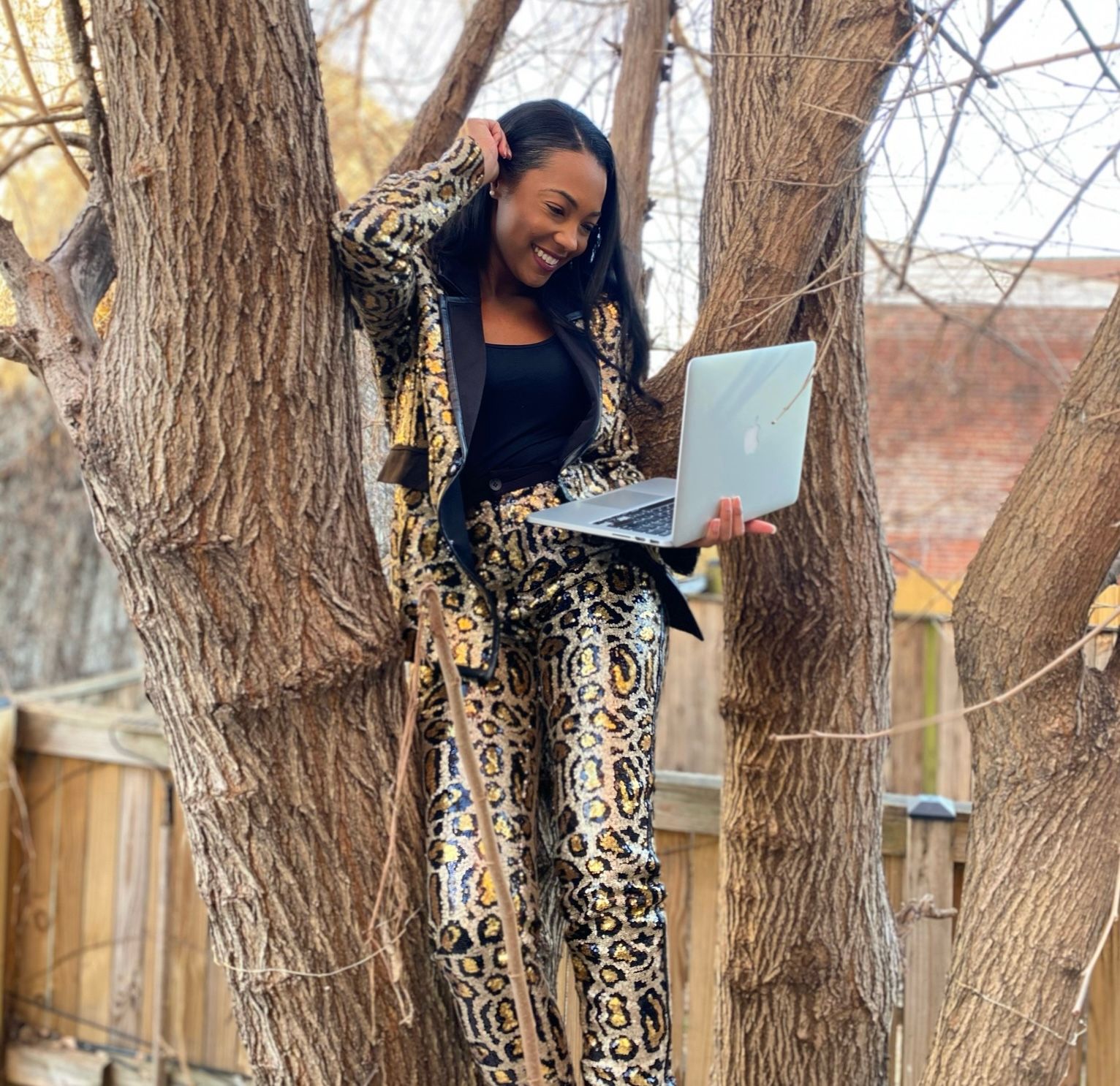 4. Exercises that turn your loyal followers into paying customers through marketing campaigns and funnels that keep them wanting more
Your marketing while working from anywhere all boils down to consistency and value. Providing your audience with value to meet them where they are will help you earn their loyalty. Through this you will be able to collect data about them and then will make it easier to sell but because once you are able to get to know your audience through executing and the creation of content will keep them wanting more.
Recommended: Marketing 101 by the Creative Director for PAPER Magazine
Through the exercises of consistency through creation, building an awareness of an insight into your personal brand and later creating overarching campaigns for your audience to tap into for a longer period of time will help establish a good funnel for new connections and sales.
Although it may not always be the ideal environment, working from anywhere provides the freedom to do what you want and build the life that you want to live.
As working professionals and brand builders, the ability to be flexible has been exposed during the pandemic as a necessary requirement to carry throughout our careers and into our businesses.