The sports industry is one of the largest industries in this country, making billions of dollars each year.
When you think of your favorite coach, player or even agent in the sports industry, for many the first person that comes to mind is a male.
The fact is, however, there are so many women in the industry breaking barriers and defying the odds every day.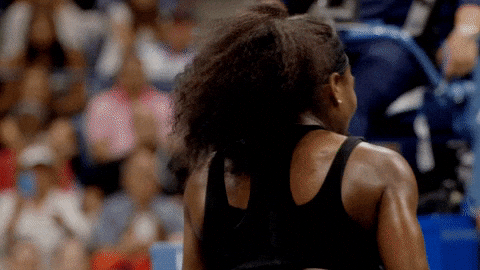 We had the chance to meet with Cecelia Townes, a former student-athlete, labor, and employment attorney, entrepreneur and a leading voice for women in the sports industry. Learn more about Cecelia and her journey!
Let's talk about your background, what you studied in school, and what was your career path like before your current business?

I am a graduate of Howard University and UCLA School of Law. During my undergrad, I played for the women's tennis team but I knew I had no desire to play sports as a professional athlete. I didn't see myself being in the sports industry at that time. I decided my goal was to attend law school after graduation and even considered criminal law as my focus.

Once I graduated from law school, I worked hard to obtain a job in the legal field and as tough as it was, through my contacts, I was offered a job in the government sector. Strangely enough, government role had nothing to do with law or with sports. During that role, I had a lot of free time and started thinking about sports career opportunities. It was then I decided to not only pursue my career in law but also dedicate my time to women in the sports industry and student-athletes too.

How did you develop the idea behind Beyond the Game LLC and GladiatHers?
I realized there was a need to help athletes, especially women in sports and student-athletes, in their lives outside of the sports industry. So, I took my first chance at starting an all-women firm for athletes, with me as the attorney and I brought in agents. Unfortunately, it didn't work out but it was a huge lesson. It renewed my interest in the sports industry and taught me a lot about the industry that I wasn't even aware of. I knew I wanted to support women in the sports industry so I put in the work to figure out how I could make an impact. And GladiatHers was born!

GladiatHers started as a blog in 2012 as a way to talk about sports and women in sports in different, nontraditional ways. The blog highlighted different areas of the sports industry including celebrating and supporting women working in the industry. I received a lot of support with the blog and was even hired as a contributing writer for espnW.

Eventually, the blog received so much support that we added events to the GladiatHers' platform. We host mixers as well as panel discussions with experts that share their advice and stories to help women in sports on their journey. We also host the GladiatHers Women in Sports Empowerment Summit, filled with resources, workshops, a mixer, panel discussions, and a keynote. The Summit is designed to connect and inspire women in the sports industry while giving them tangible tools to empower and build confidence in their personal and professional lives.

Additionally, we launched Beyond the Game, LLC, providing student-athletes for life outside of sports with lifeskills workshops including financial literacy, brand development, communication, and professionalism.
Explain how you've navigated the male-dominated industry of sports as a woman?

When I entered the sports industry again, I encountered a lot of nos and a lot of rejection. I even attempted to navigate through college athletics as a former college athlete and was still denied access. I decided that no matter what, I had to make an impact. I had to push my way through and learn lessons from each of the rejections. Through those teachable moments, I realized that navigating through this industry would not be easy but it is worth it and is necessary to support and advocate for women. By networking and building relationships with both men and women in sports, I've learned so much and I've grown to understand how the industry works while continuing to build my brand and become an expert in the field.

What do you think is the best way to prepare athletes for their lives after their playing careers or after playing in college?

Identify your purpose. Learn what you enjoy doing at your core or what you are strong at other than playing sports. Once you recognize your purpose and why you are here on this earth, you'll understand that it's way bigger than whatever sport you're playing and recognize there is so much more to you, your life and your future.

What is the biggest barrier women face in the sports industry? What can be done to overcome it?

Many people don't take women seriously in the sports industry because we are women, plain and simple. At a panel discussion we hosted, a man in the audience asked what can men do to support women and the barriers they face in the industry. Men who see the value in women and their roles in sports need to speak up. They need to help create safe spaces for women to speak freely and stand behind them, which includes defending them when they are being harassed or they recognize a lack of respect.

What advice would you give to someone interested in starting a career in the sports industry, especially on the business side?

Know yourself because that's a really important asset. This industry is tough and there are not a lot of positions available so you will hear no a lot so you need to know yourself and why you are in the sports industry. Also, get creative. So many people may know that they want to work in the sports industry but aren't sure in what capacity. Others may have a very specific goal for their career in the industry but it's so important to not limit yourself to one or two ideas or niches. Lastly, take different opportunities to learn as much as you can about the industry to get your foot in the door to gain exposure and build relationships.

What's next for Cecelia Townes, Beyond the Game LLC and GladiatHers?

I plan to continue practicing labor and employment law as well as growing and putting in significant work into GladiatHers. We are also excited about the 2020 Summit. Lastly, we are launching the GladiatHer Tribe, a database of jobs, resources, and contacts to improve women's status in the workplace.
Keep up with Cecelia Townes on Instagram and Twitter and GladiatHer on Instagram and Twitter!