Being called a pretty boy most of his life served as a launchpad for Groom's Gold, a premier self-care product line with the bearded man in mind.
Darius Copeland, an Atlanta-native, shares that his time at Morehouse College and his background in marketing led him to the path of entrepreneurship as those experiences showed him the value of connecting with people through products.
Recently, he discussed with Mogul Millennial the steps he chose to take to bring his brand to life, tips on how others can too, and how he navigated startup and distribution challenges.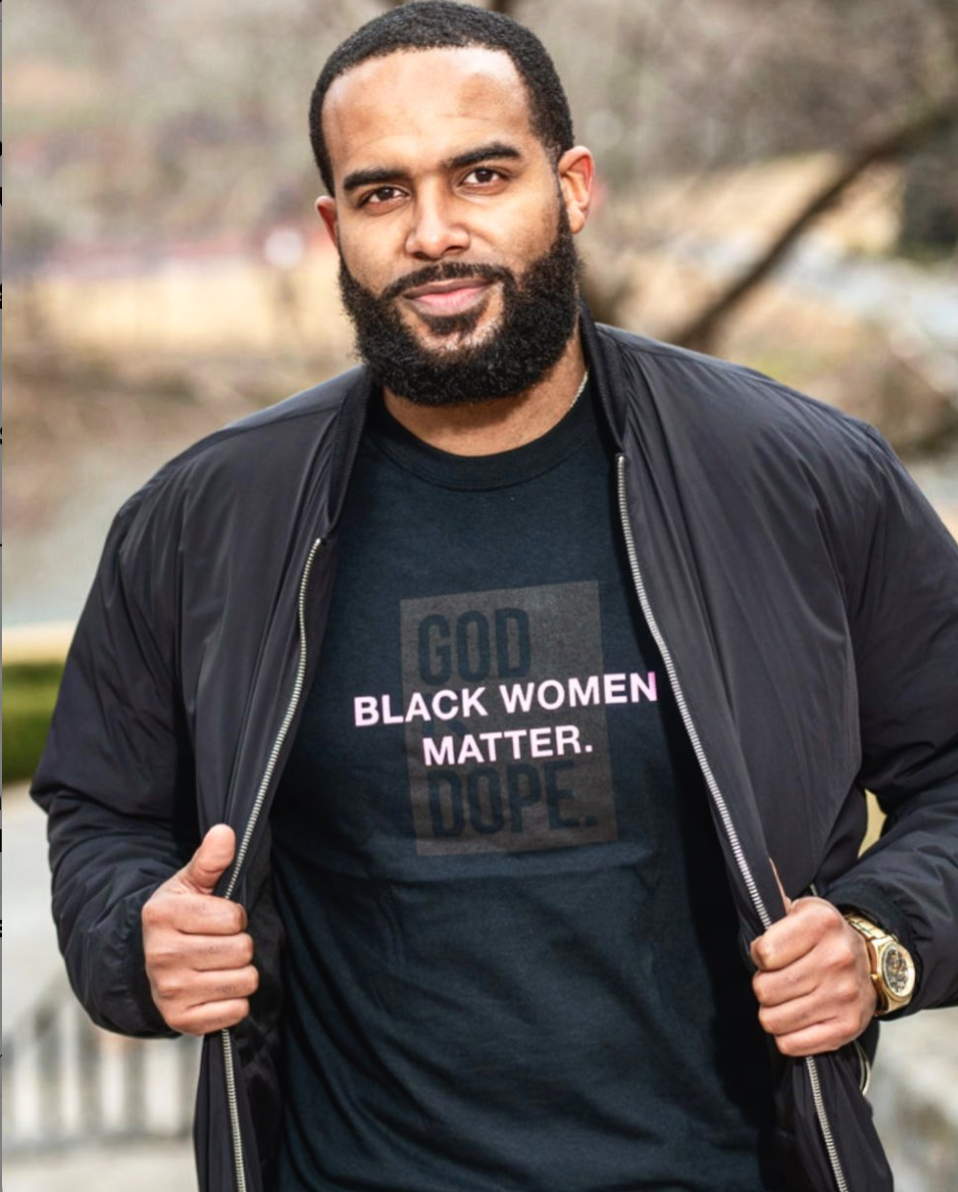 What was the inspiration behind Groom's Gold?
At a wedding, the groom and the groomsmen look their best. One day I started thinking 'why can't you look your best every day?' I wanted to create a product line that people could get used to; it's not super high maintenance but something quick and easy to do, especially if you want to maintain a manicured beard. So I created products that bring value by allowing consumers to look and feel their best every day, and to have that groom gold look to them without it taking an hour.
Did you create your own formula?
I chose to let the experts be experts. There are a ton of companies out there, a lot of labs that create formulas for any product. I wanted a product that was made of the earth. I chose to allow an expert to do this, and I relied on their expertise when making decisions about my formula. I knew what I wanted in terms of the quality of the product. I worked with lab techs and specialists who formalize fragrances, beard oils, beard balms, and even shampoos and washes. I got a chance to connect with their labs directly, and they would send samples. I also visited their labs just to understand the process especially since I wanted to have something that was all organic and free of chemicals. Being able to see how something goes from a plant to oil is an amazing process. Even more so, learning how fragrances and scents happen was an interesting process as I think about when we shop for our favorite colognes and perfume. We love the way it smells but very rarely do we think about how they got this amazing scent into this bottle.
Talk to us about your distribution challenges.
I wanted my product to be so easy that you didn't even need instructions (even though we have the how-to's available). It's meant to be so simple and intuitive to use. Perfect for people to grab it and go on with their day.
We had the opportunity to work directly with a distributor to help us with branding and all the elements that come with the bottles such as what the consumer's experience would be with opening the bottle, all the way down to the detail of the twist-off knobs -  Is it too hard to put on? Is it too easy to take off?
Thinking through the way products smelled in certain types of containers, and just how easy it is to access and use the product. There are so many things that you go through before you get the product perfect, and I probably allowed great to get in the way of good, but I'm glad that I did put that time in because my products were very well received.

Finding somebody to distribute your products and not charge your eyeballs out or make you have a minimum order of 2,000 items or $4,000 was the difficult part of the distribution process. I'm in a full-time corporate career so I didn't have the capacity to create and package products in my own house. I knew early on that I wouldn't manage distribution myself so I was prepared to spend a bit more money than my DIY competitors because it saves me a lot more time. In the beginning, I spent some time researching distributors and ultimately made the decision that best worked for the business and aligned with our values.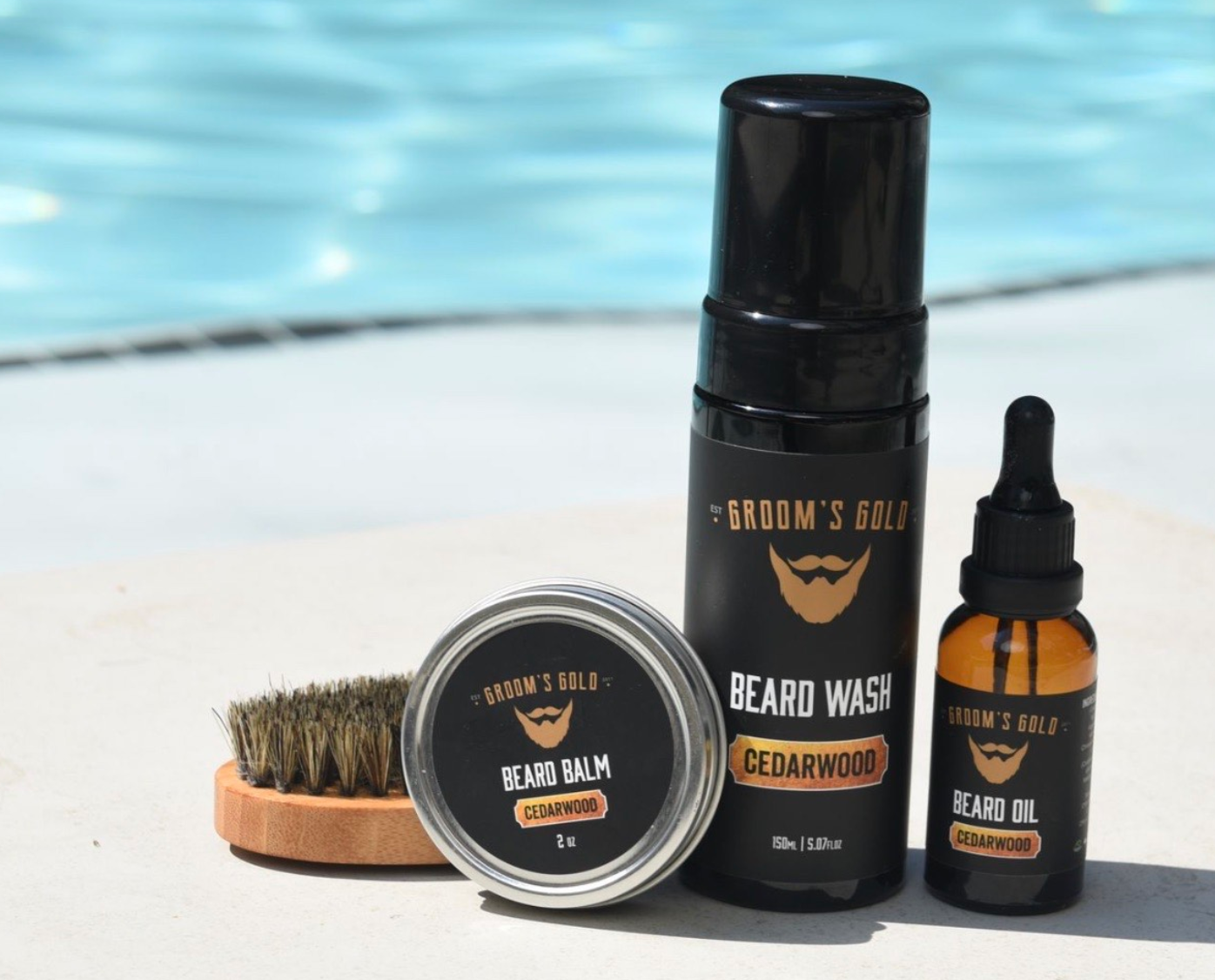 How did you find your ideal customer?
Your product isn't for everybody. You have to find the people that (number one) can relate to your brand, (number two) can relate to your story, and (number three) find value in your product or service.
There are a number of ways that I've gone about finding my ideal customer.
In the very beginning, I had all this product just sitting in one of my little storage rooms, and I had no idea of how to connect my product to an audience. So what I've found is that my close circle, who supported me early just off the strength of knowing me, became my walking billboard. Their beards were shining, and their skin had that act right glow to it. People wanted to know how they did it, and they sent them my way. Another thing I did to find my ideal customer was going to different barbershops.
I learned you really have to get boots to the ground when wanting to really identify your customer.
I was visiting barbershops and sharing with some of the master barbers and leaving samples for them to try on their customers. Before I knew it, I was getting emails and DMs from guys telling me this product smells really great, and barbershops soon started contacting me asking can we work out a wholesale deal. And that's when I really realized that my ideal customer was the barbers and the barbershops. I don't really market as much to end consumers anymore because I know that people trust their barber. There is a lot of trust in the relationship between a person and their barber. You trust that barber to make you look and feel your absolute best so if he (or she) suggests my product to you, you are likely to purchase it. So I focused my strategy on sharing my story with barbers and showing my passion. That got me through the door and my product in their hand.
A quality product is what kept them wanting me and my product to come back. So while there are a number of ways to find your ideal customer through targeted ads and social media, storytelling and authentic connections are what led me to mine and have created an organic reach of customers.
What were your startup costs and how did you fund your business in the early days?
Thankfully, the startup costs weren't crazy. When I first started this business there were actually two coworkers that were interested in taking this journey with me and invested some early dollars alongside my investment. Unfortunately, life happens and they aren't part of the business anymore, but initially we each put in a minimum of a thousand dollars to cover ordering some initial product, putting together a website, and building an online store. So, again, the early costs were manageable.
The true startup cost that many fail to acknowledge is time.
In the very beginning, the only person that saw this vision was me. Even when others invested financially, their time and passion couldn't match the dollar amount.  My passion was always there and sometimes it meant being up at ridiculous hours. It's a sacrifice you have to calculate into your startup costs as unpaid time.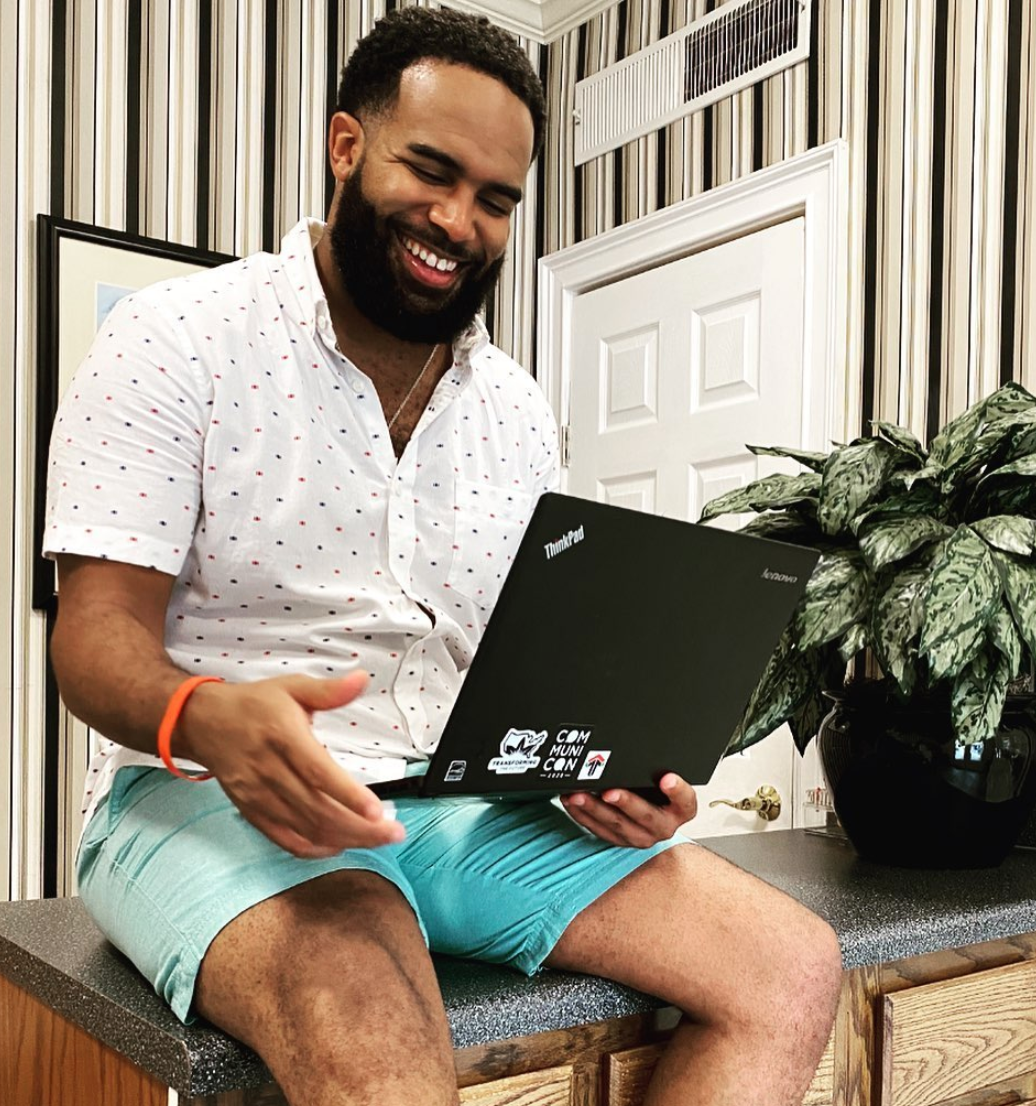 What were some of the challenges you experienced?
Some of the overarching challenges for me has been:
Finding that motivation or motivated people to support you. I know that I'm super passionate about this business and I have a different motivation for it than those around me, so it's often challenging trying to find somebody that has the same passion that I have.
Navigating the no. For every 100 people that you contact, you're probably going to get 90 no's, and if you're lucky 10 yes'. It's a challenge but I often have to remember to focus on the yes, and remember some of those no's are not hard no's. Some of them are a start to a conversation where they'll give that soft no again, and you have to continue to hit the pavement. Being able to navigate 'no' is a challenge but a pivotal point of success, personally and professionally.
Being consistent. This is one of the biggest challenges outside of the motivation I mentioned earlier. Being consistent with messaging, being consistent with grinding, being consistent with strategy. All of this is a daily test, but success depends on consistency.
What has been the biggest lesson learned thus far in the industry?
The biggest takeaway that I've learned is that this business is about relationships. It's personal care so you have to be personal. Your relationships and your personality have to come through in every touchpoint of your brand, from the time you pick up a phone call to the time you send an email, people need to feel who you are. And that needs to be through and through. With Groom's Gold it's in the packaging, you can see it in the messaging on our website. We made our brand personable by design, it was all intentional.

Also, follow up on your word. This ties to business being about relationships. And if something comes up where you can't be a (wo)man of your word, make it up. Those who know me will tell you that I'm always going to make sure that I maintain my portion of the relationship, and I think that's the biggest key, not only in this industry but in others: your word is truly your bond. That bond creates long-lasting impactful relationships that will open up doors no book that you will ever read can.
Finally, always be prepared. You literally never know when there is an opportunity to make a sale. I've had times when there were products in my trunk, all packaged up, and I went out with some folks and I would mention my product. They'd say something like "I wish you had some on you, I'd buy something from you right now." And I would be like, "Say less, I got you." You have to be prepared. These are opportunities where if I didn't have those products on hand I would not have made those 90 quick dollars on a random Wednesday night out. I was prepared for an opportunity to make a sale. All in all, I think you just have to be hungry, be consistent, leverage your relationships, and be prepared. Success literally is when the opportunity is presented with preparation. If you're prepared, and you've got an opportunity, you can be successful. Capitalize on this, that's the formula.
What business advice would you give to a young Black reader seeking to start a similar business?
Many people start a business by thinking about their brand and marketing.
Don't do that.
The first thing is to ask yourself 'what is my why?' What am I getting myself into and why am I actually doing these things. Once you can define that, ask yourself 'is that a product or service that somebody actually wants?'
Start this discovery period with your existing network. For example, I just talk with friends, family, colleagues, and coworkers. I told them about my idea and got feedback. This helps me determine if my business idea was something that people needed or wanted.
So to reiterate, find something that you're passionate about is number one... what is your why? Then find a demand… is there a viable market? If you are certain of the answers to those two things, then put the energy into creating your producer service, and then you can start to bring attention to your brand and marketing.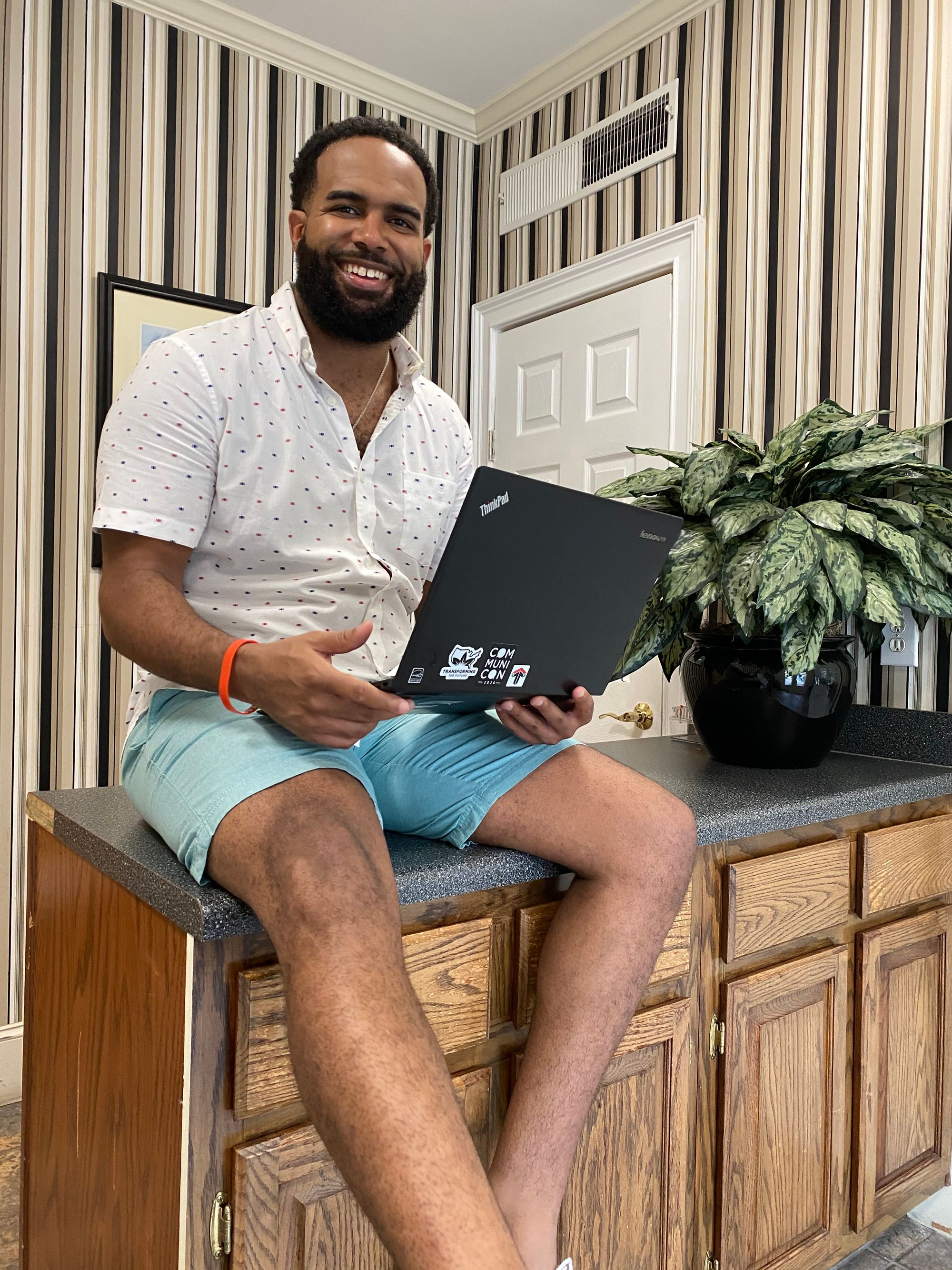 What is a motto or quote that inspires you?
The first one that I say three or four times a day to myself is "get started today because you might not see tomorrow." That's not to sound morbid but it's real. It helps me know what to focus my efforts on. Like what should I actually be focusing on today; what am I going to accomplish today if I might not see tomorrow.
The other one my grandmother said often to me and it's a famous one and it's "a journey of a thousand miles begins with a single step." Entrepreneurship is a lot. Some people get into entrepreneurship thinking they're going to be a millionaire by the end of the year. You might, or you might not. It may take you five years or 14 years. The point is, this is a long journey, and if you never take that first step you're never going to complete your journey... you're never going to get to that place where you can enjoy the journey if you never take that first step.
To connect both quotes just remember that whatever barrier that you keep playing in your mind, you can keep playing it but time is ticking, ticking, ticking ticking,, and the more time you spend taking steps, the less distance you'll travel in that journey so get started today.
Do it today.
Lastly, don't ignore, explore.
Everybody has a vision. Everybody has a passion. Your passion may not be mine. It may be similar, but the vision that you have been given is unique to you. You have dreams that other people don't. That's everybody's power. That's everybody's purpose.
Those visions and those things that we get excited about really help drive the things that we are supposed to do while we're while we have life within us. It is important to not ignore those things. Don't ignore the stuff or the signs that are given to you. Your passion is whatever your vision is, those things you keep thinking about all the time. It's a reason that they're there. It's a reason that only you see him. That has to be your guiding light. You've got to trust your gut. Whatever it is that's burning inside of you, or that you keep thinking about, trust it and just go for it. The worst that can happen is you take an 'L' that you can learn from. Again, don't ignore, explore.