The transition of U.S. military veterans going back into the civilian labor force is an issue that many veterans are experiencing.
Veterans are facing hurdles that impede them from finding work in the civilian job market, including how to translate their military experience into civilian job terms.
Entrepreneur and consultant Erica Scott is helping veterans transition back into the civilian workforce successfully through her company Civilian Connections. Her passion for veterans came when she was denied for the military due to her health conditions. Since launching Civilian Connections, Eria has assisted veterans by helping them secure private sector employment and also by helping employers incorporate veterans at all levels within all areas of their companies.
Recently, we caught up with Erica and learned more about her career journey, and also snagged some pretty useful tips for veterans on transitioning into the civilian workplace and on marketing yourself. Get into her gems below!
Tell us about yourself and your career journey.
I am an inquisitive person by nature and as a child, I would take apart broken appliances trying to put them back together properly.  My mom has stories of me trying to fix broken vacuums and toasters because I was certain that I could fix it.  My curious nature led me down a path of electrical engineering and then towards human resources because I have a natural gift towards helping people.  I worked my way up the ranks at a Fortune 500 starting as an HR assistant and moved up to a Relationship Manager managing a portfolio of clients upwards of 2M dollars.  When I moved into an executive, I created a unique style of leadership-driven to helping people aspire to greatness with a vision that was centered on people being the key to success in business.
What inspired you to start your company?
I watched a very close friend go through the challenges of being laid off from his civilian job and how hard it was to find work.  He asked me to help him with his resume and interviewing because he felt more comfortable coming to me.  A few years later, some personal tragedies prompted me to question if I was helping people with all of my gifts and talents.  I started volunteering with some non-profits that supported veterans and then realized that my HR experience was beneficial.  A few of my HR colleagues expressed that they did not understand the military and veterans struggled to understand the civilian workplace.  I wanted to help both of them and solve the language barrier which led me to create my company which bridges that gap between companies and veterans so companies get veterans as talented employees and veterans find jobs.
What have you seen are the biggest mistakes that veterans make when job searching?
When they are filling out the applications, their skills in the military will need to be translated into civilian terms.  Many companies have software that is searching for keywords on your application and resume that match the job.  You should make sure you are incorporating those terms so you are not eliminated for consideration by the system.  
It is rare for the jobs in the military to automatically map to open positions at companies.  Most companies have finance, HR, operations, IT, and administrative functions so I always recommend that veterans find companies they admire.  If you can find a company that aligns with your values, then you can search for open positions that align with your experience.  For example, I love classical music and my background is in Human Resources so an HR job at the local symphony would be a great fit.  A friend of mine loves animals and his background is in IT so he is an IT manager at the local zoo.  You will be more likely to fit in at a company with a mission and vision that inspires you to be great.
Lastly, the biggest mistake that veterans make is avoiding networking. I can't tell you how many people have found jobs because someone knows the hiring manager or built a relationship with the company. You should never stop networking even if you find a job.
What have you seen are the biggest mistakes veterans make when interviewing for jobs?
Recently, I went to a workshop where the facilitator reenacted what an interview is like in the military and they are very different.  Veterans will need to showcase their contributions and highlight the specific skills they used in the military.  If the interviewer does not give you an outline of how to respond to the questions, I always advise people to use the STAR method.  Tell a story outlining the Situation, Task, Action, and Resolution.  This method will give the interviewer a good idea of how you will respond as an employee.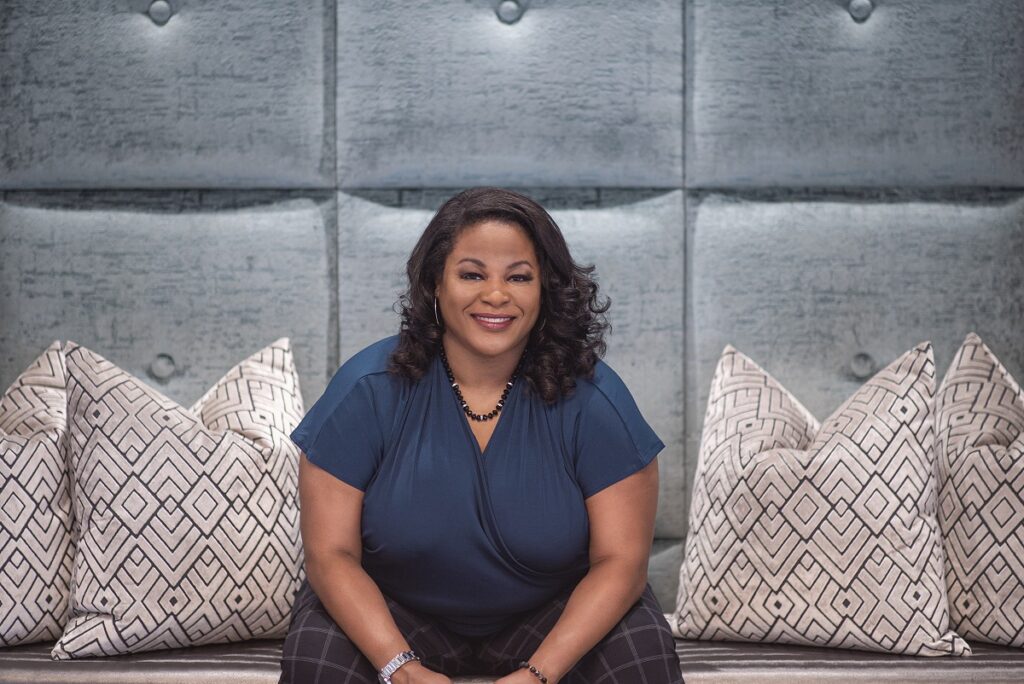 What tips do you have for veterans on making their resume, cover letter, and LinkedIn profile stand out?
For your resume:
1. Please make sure that your resume is no longer than two pages.  HR only spends about 3-5 seconds on a resume so it will need to catch out attention right away.
2. You will need to make sure it is translated into civilian terms.  If you need help with your resume, many state programs and non-profits will help rewrite your resume at no cost to you.
3. It is not uncommon to have multiple versions of your resume.  You will want to adjust the words on your resumes so they match the job posting.
For your cover letter:
1. Instead of addressing it to whom it may concern, try to find out the name of the hiring manager.  This is where your networking skills come in handy so you have a connection with the company.
2. Tell the company why you would be a great asset to the organization.  One of the best cover letters I have ever seen took the required qualifications from the job, and they created a chart summarizing their experience side by side. 
3. If the company requires one, please make sure you include it.  Many companies require that you follow a very specific set of instructions and if you don't, they will not even ready your information.  Please follow any directions which can include a required cover letter in a specific format.
For your LinkedIn profile:
1. Your headline should either reflect your current position or background.  I have reviewed many profiles with either outdated information or headlines that have nothing to do with their experience.
2. You will need to have an up to date and professional headshot for your page.  There is no need to spend a lot of money on a photo, and many networking events and photographers will do one shot at a very low cost.
3. If your page has recommendations, you will stand out from everyone else which is a very good thing.  Veterans work with people all over the world so start requesting recommendations.
Are there any go-to job boards or career fairs that are great for veterans to attend?
If you are looking for federal jobs, I would recommend going to usajobs.gov.  The other job boards I really like are https://www.hiringourheroes.org/ and https://www.hireheroesusa.org/. 
Hiring our Heroes and Hire Heroes USA both do a very good job helping veterans with the transition.  Lastly, if you work in the IT field, Cisco also has a free cyber training program for veterans https://www.cisco.com/c/en/us/about/csr/stories/veterans-program.html
Once hired, do you have any tips for veterans on thriving in a workplace environment as a civilian?
I would recommend that you find a mentor or ask for one to be appointed to you to help answer any culture questions about the company. This person will help you understand any opportunities for career progression and help you find any stretch assignments to add to your experience in the company. Also, I would get involved in any veteran resource groups to help you feel a sense of community within the organization.