When I first started my career as a freelance writer, I knew that writing feature articles would be my THING.
Writing feature articles have allowed me to have amazing conversations with changemakers, entrepreneurs, corporate bosses, and industry leaders – all while learning their secrets to success.
However, as much as I love writing feature articles, I would be lying if I said that writing them has always been a breeze. There are so many unexpected tasks that come along with writing feature articles that I didn't realize in the beginning. When I first started writing (and even now) there were few resources that actually provided helpful tips for freelance writers besides the basic ish like "don't forget to promote your own writing", or "be sure to cite your source", or "network with others". #duhsis
While those tips are good, they are the obvious tips that I feel most people already know.
When I first started writing, I wanted to know the REAL tips that I felt people were hiding from me; you know, the ones that would actually help me do my job.
For example, I wanted to know things like, how can I transcribe my articles easily without paying someone to do it, or spending hours a day? I wanted to know things like, how can I get a second pair of eyes to check for spelling and grammatical errors without bothering my friends to do it for me (sometimes Microsoft Word doesn't catch it all).
Those are the types of questions that I wanted to know and some of what I'm going to address below.
I made a lot of bad choices early in my freelance writing career and wasted a hell of a lot of time too. I don't want that to happen to you.
What to use when the person you pitched isn't emailing you back
Hubspot is an inbound marketing and sales software, but at its simplest form, I use it to track every email that I send.
By connecting my email provider to Hubspot, I'm able to log and track every email that I send, see when the person that I emailed opened it (and how many times), and create email templates that I can save and use for future emails.
Hubspot has been a total lifesaver for me because it helps me see if the person that I pitched via email is just ignoring me, or if they've opened my email. If I see that they haven't opened my email, I then try using different subject lines to get their attention, or use a different medium to contact them.
What to use when it's been a long DAY and you can't remember how to spell
Grammarly is an online grammar checking, spell checking, and plagiarism detection platform that I swear by.
Even though I pride myself for being a great speller, real G's mess up too so I always use Grammarly as a backup. One of the things that I love most about Grammarly is that it has a Google Chrome extension so it can literally detect my spelling and grammatical issues on platforms.
What to use when you have ALL the ideas and deadlines, but nowhere to organize them
Google Sheets has been bae for a while because it allows me to document and organize all of my pitch ideas and deadlines into one place (for free). While there are several platforms that you can use to organize your article ideas or use as an editorial calendar, many of them cost a pretty penny (I don't know about you, but I'm all about keeping the dollars following in and not out of my pocket).
What to use when you're tired of playing email tag to find the perfect interview date and time
I'm a stickler for things that make my life easier and Calendly is one thing that does this for me.
Calendly is scheduling software that allows you to seamlessly share your availability and schedule meetings. It can connect to your Gmail account to avoid scheduling conflicts when you're scheduling events or meetings outside of using Calendly. While Calendly has a paid option, the free service is a great tool to use, especially when you're just starting out. The free version has all of the features that you need to help you schedule meetings like a boss.
What to use when you don't want to give out your real number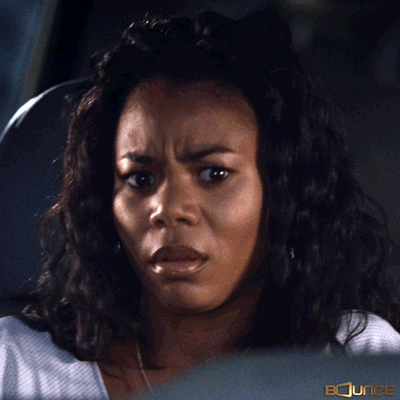 If you're interviewing someone, you should always use a conference call number. By using it, you don't have to give out your number or awkwardly ask the person you're interviewing to give you theirs.
There are hundreds of conference call software to use, but my favorite is Uber Conference. Many freelance writers that I know also love to use Zoom because you can record and playback conversations. No matter which option you choose (whether that's Uber Conference or Zoom), find a conference call software that works for you and use it.
What to use when you don't have the time or money to transcribe
I've never met anyone that loves to transcribe an interview. For years I've struggled with finding a transcription service that actually worked and that was free. Recently the transcription gods answered and I stumbled upon Otter. #thankyaJesus
Here is how it works: Otter records audio and converts speech to text simultaneously using voice recognition algorithms. It synchronizes the audio with the text during playback, so you can tap on any word to hear exactly what was being said at the time. While Otter doesn't produce perfect transcriptions, from my experience it's definitely accurate enough to help pick out which passages deserve more time for manual cleanup.
What software tools do you use to make your freelance writing gig easy? Tweet us and let us know!
SN: Mogul Millennial is always looking for dope freelance writers that want to curate business and career development content for the Black millennial audience. If that's you, click here and pull up onnnnnn us!