The first six months of this year created an experience many never saw coming, impacting the lives of many across the country. COVID-19 forced changes upon us that were unexpected and, for so many, continue to impact their daily lives. The majority of students from kindergarten through postsecondary education system have not been on campus, in the classroom or seen their classmates since the beginning of March. They were forced to complete the school year online at home, creating a "new normal."
Because of these changes, 2020 graduates and their families had to get creative to celebrate their educational success. Many of them will never have their senior prom, attend their school's last basketball game, or be celebrated by their school and fellow classmates. It broke my heart because I know how meaningful those experiences are. It's what sparked the idea of celebrating the 2020 graduates through writing.
Several of the 2020 graduates are also entrepreneurs or moving forward on their entrepreneurial journey. They continue to support their communities while following their dreams and educational endeavors.
And now, for the graduates!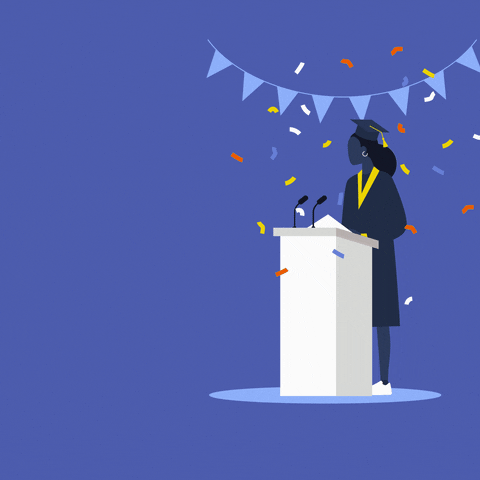 India Johnson
Academy at Palumbo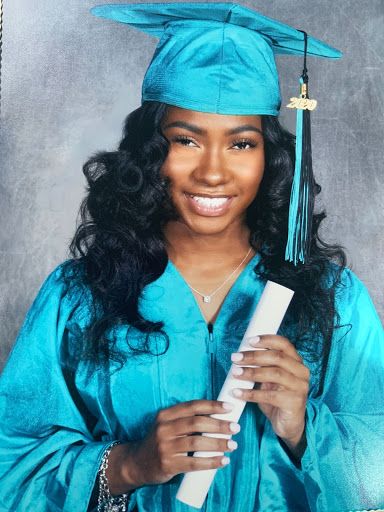 Before her senior year of high school, India was a certified nail technician operating out of her father's home. As a young Black girl from Philadelphia, her presence and ambition speaks volumes to her community and clients. After spending one high school summer to become a certified nail technician, India also spent time in Italy through another program.
India currently works for a Black-owned nail spa, which further uplifts our community and gives her additional experience in a field she is looking to pursue. After graduating from high school this year, she will attend community college to further her education through business courses and will eventually take her experience, passion and education to the next level, opening her own nail spa.
Beyond this, India is a student who began raising awareness about Juneteenth by wearing a dashiki on July 4. She continually takes a stand and raises the standard for our community.
Justin Michael McCorvey
University of Iowa College of Law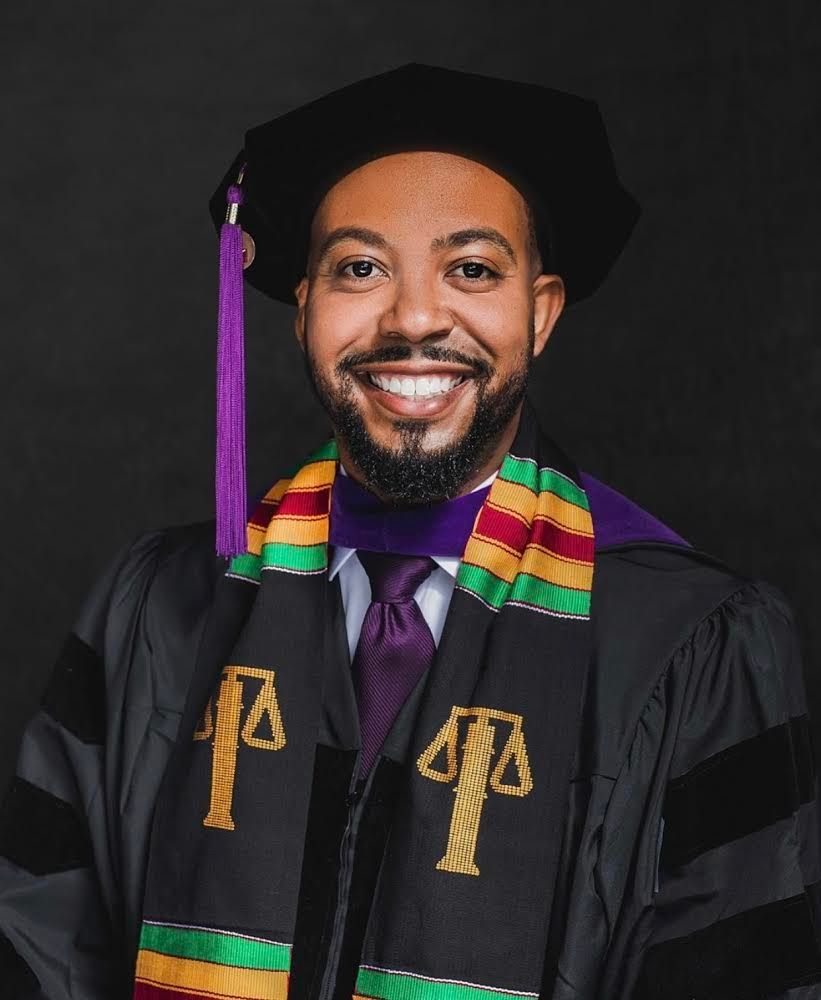 His story is his brand. Coming from the historic city of Birmingham, Alabama, and matriculating through the renowned Florida Agricultural & Mechanical University (FAMU), has proven to solidify Justin's place in the world as a man destined to move the community forward. His most recent accomplishment of graduating law school reminds young Black men in Birmingham that they, too, can do all things. Justin's next goal is to pass the bar, then relocate to Washington D.C., the epicenter of U.S. policy, to begin his career and budding entrepreneurial goals. He plans to be part of the change he wishes to see in both the corporate and political arenas.
From ensuring corporations are held accountable for their diversity, equity, and inclusion efforts to advocating for policies that benefit historically marginalized groups, his role in Washington D.C. will ultimately continue to guide him on his path to being a servant leader.
Additionally, Justin was the 2020 commencement speaker for the University of Iowa College of Law.
Essynce Moore
Essynce Couture, LLC ™ ®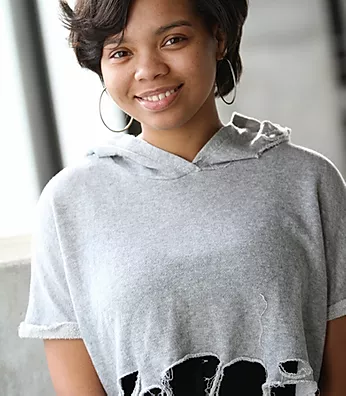 Teen mogul, entrepreneur, and 2020 graduate Essynce Moore began her journey at six years old, designing clothes for fun. It fueled her passion and ignited a fire in her to launch her own clothing line, Essynce Couture, LLC in 2013, showcasing her style and ideas with other young people around the world. Her company also has a natural body product line for children, tweens and teens labeled "Wynk" by Essynce Couture. Essynce continued to build her brand and in 2015, she launched the Essynce Couture Spa and Boutique exclusively for children, tweens, and teens to give youth a place of their own to visit and be pampered, inspired, and educated.
Besides her ever-growing clothing line and spa, Essynce is also an author, actress, celebrity, motivational speaker, and fashionista dedicated to inspiring youth and others too. She has been showcased at both NY Fashion Weeks and Atlanta Kids Fashion Week, released her first book, 6th Grade Middle School Chronicles, in 2015 and her second book, 7th Grade Middle School Chronicles in 2016.
Essynce has received several awards, including the 2016 Teenpreneur of the Year award by Black Enterprise and the 2014 Young Emerging Leader award by Alpha Kappa Alpha Sorority, Inc.
You can learn more by visiting Essynce's website or Instagram.
Moziah Bridges
Mo's Bows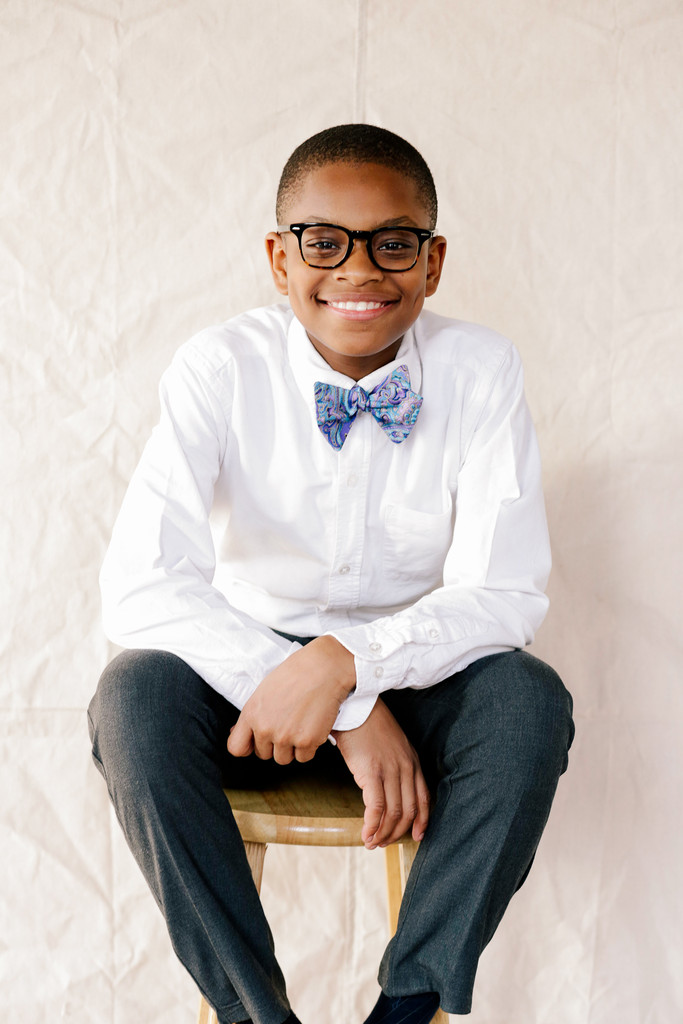 With a mission to "make you look and feel your best while catering to the sometimes conservative, fun-loving lady or gentleman," Moziah Bridges is following his dream of becoming a fashion mogul with Mo's Bows. He created his business because he wanted the perfect accessory to compliment his outfit but was unable to find anything that matched his personality or style. This sparked the idea of creating his own bows and he began his path towards entrepreneurship right at his grandmother's kitchen table in South Memphis.
He is now the president and creative director of his own internationally recognized brand. With his high school diploma in hand, Moziah plans to study fashion design in college.
Visit Mo's Bows website or Instagram.
Chase Neyland-Square
PAM's Pantry—Port Allen Middle School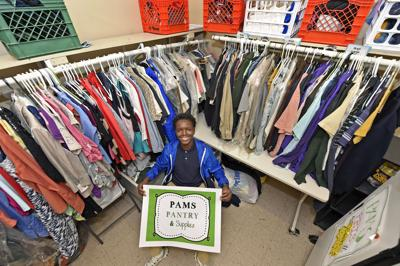 When you recognize your calling, you act on it. That's exactly what 8th grader Chase Neyland-Square did when he realized there was a need to support the students in his school with PAM's Pantry. If there are students in Port Allen Middle School in Louisiana that are in need of clothes, shoes, school supplies, school uniforms, etc., Chase's amazing pantry provides it so they don't have to go without.
So many students are bullied or made fun of because they may not have everything other students have and PAM's Pantry has a goal to change that. He didn't want students to feel embarrassed about needing help and wanted to give them a safe space to be comfortable asking for support. Staff members at the school have praised Chase and PAM's pantry for leveling the playing field for students and helping so many feel more confident in themselves.
This has been a year for the history books already but it has also created many things worth celebrating—including 2020 graduates and their entrepreneurial aspirations and journeys! Their dedication to entrepreneurship while still being focused on their studies is not only admirable, but inspiring.
We are excited to continuing watching their journeys and celebrating their milestones.
This is only the beginning! Congratulations to all 2020 graduates!