It goes without saying, 2020 has been a whirlwind. As if the worldwide pandemic wasn't enough, racism added fuel to the fire. At this point, we are sick and tired of being sick and tired, and we're here for the fight. Our problem is large, but with a little help from past and existing leaders, we can figure out how to take action.
Change comes when an individual has the courage to act. Courage is the strength to feel the fear, acknowledge the unknowns and move forward anyway. The voices in our head will tell us, our action won't matter, we aren't popular enough, or we aren't gifted, but any person who has done anything significant has silenced those lies. In a minimal study of movements, I've learned everyone is capable of producing change if they follow these five steps.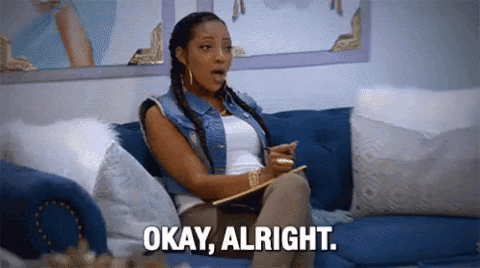 ---
Identify the specific problem
Structural racism is a massive construct, and while we aim to destroy the whole system, we have to tackle it from different angles. Some people want to build Black wealth, others prefer to fight voter suppression, while another group wants to shift the Black media image. Every angle is necessary and in order to successfully make change, you must identify the specific issue you're trying to solve. Start small and let the work organically evolve.
Example: In 2006, Tarana Burke, Founder of the Me Too Movement, identified that Black and Brown girls struggled with self-worth. She intended to address this problem with an organization called Just Be Inc. and found many of the girls' experiences were connected to sexual violence. What originally started as Just Be Inc. laid the groundwork for what became the Me Too Movement in 2017.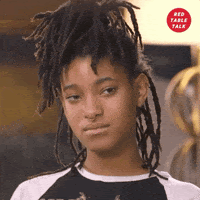 Map out a realistic plan
There are two ways to do this. You can identify your current resources and build as you go, or you can backwards plan. If you build as you go, think about what you can do now with the talent, connections and resources you have. Backwards planning means to identify the solution and make a "backwards" road map of steps starting with the end in mind. Either way, it's important to remember you don't have to know how everything will come together, just plan what is needed. Your plan will help you determine the first logical step.
Example: Moved by student sit-in protests in 1960, Ella Baker knew students could be pivotal to the movement and encouraged leaders to put up $800 so she could hold a conference for students in the South at her alma mater Shaw University. The conference led to the formation of the Student Non-violent Coordinating Committee (SNCC) widely known for the Freedom Rides and their part in the 1963 March on Washington.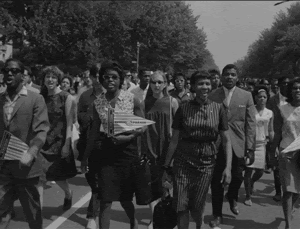 Recruit and educate
Humans are wired for connection and in order to build momentum, other people must be involved in different ways. Some will donate, others will attend your event, and a few may offer to help. Assess the resources and people around you because you always have exactly what you need. Work with that and avoid focusing on what you don't have.
Example 3: Issa Rae, Founder of the hit HBO series "Insecure" referenced another writer's philosophy in an interview, "We need to network across. Who is in the trenches with you? Those are the people you need to build with." Taking her own advice, Issa started a web-series followed by the popular YouTube series The Misadventures of an Awkward Black Girl. Without a blueprint for what she was doing, she worked with what and who she had around her to put forth images and stories for our community. This start paved the way for "Insecure" and subsequent movie opportunities.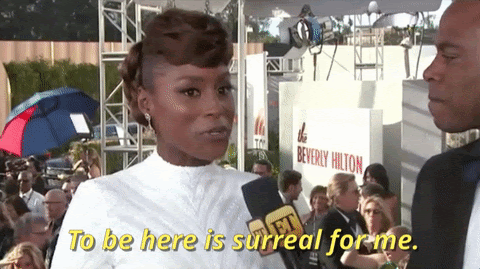 Establish the first goal
Once you have a plan and a team, you can take your first step. For Tarana it was creating space for young girls, for Ella it was holding a conference, for Issa it was making an episode. Identify the very first thing you can do and get to work by securing the resources and information you need to make it happen.
Example 4: Noting that the government's "war on poverty" was failing to provide basic needs of housing, food, and safety in the black community, The Black Panther Party decided to implement survival programs one of which was the Free Breakfast for Children Program. At first, the program took place at an Episcopal church in Oakland, CA, feeding a handful of students with the help of party members, volunteers, and grocery store donations. It expanded to feeding thousands of children per day with at least 45 programs.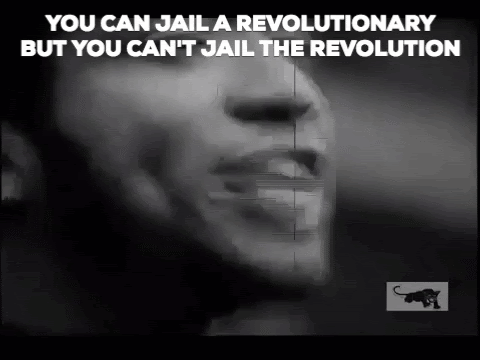 Document, promote and control the narrative
A forgotten part of making lasting change is telling our own stories. People won't support, build, or remember what they don't know about. You don't have to "do it for the gram" but you can document for the archive. Let your surrounding communities know what you're doing and how they can help. Contact writers and news stations to get coverage, journal, write a blog, or vlog the journey as long as you find a way to share your narrative of what's happening. Sharing builds momentum and creates lasting impact.
---
If 2020 has given us anything, it's given us time. We have time to reflect, time to rest, and time to build. If you are frustrated by what's happening around you, use this time to map out a course of action.

The world is waiting on it.