Jenzi Russell is a dancing powerhouse and celebrated entrepreneur who is setting the bar for rising choreographers.
As a gender-fluid movement coach and dance instructor Jenzi went from facilitating classes in Phoenix to booking a national tour, performing live with Wale and choreographing Lizzo's video for the song "Phone."
Beyond the stage, Jenzi's journey to the limelight came with valuable lessons that Jenzi excitedly shared with Mogul Millennial. Out of respect for Jenzi's non-binary identity, we will use the pronouns "they/them" when referencing Jenzi, but they said the most fitting pronoun is Bad B*tch.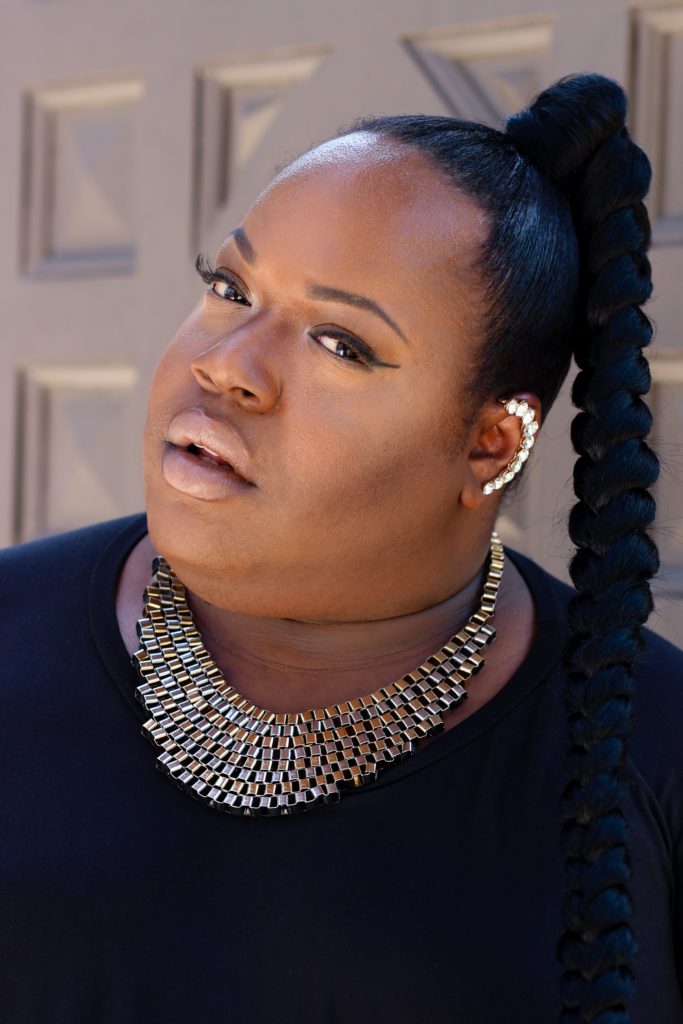 1. Make your work visible
Depending on the field you're in, visibility will vary. For Jenzi, visibility meant maintaining a social media presence that catered to potential clients and opportunities. Jenzi created videos from classes and choreographed routines to post on Instagram.
"In the social media phase, you have to put out great material and stay consistent with the content. I tagged everyone- managers, producers, choreographers, etc."
Upon moving to LA, Instagram was a critical tool in Jenzi's growing presence.
Potential clients, partners, and opportunities won't find you if they don't know you exist. Like Jenzi, figure out the best method (website, ads, email lists, pitches, etc.) to make your work visible.
2. Identify your work style
When Jenzi got the call to choreograph for Wale, they had a four-day turnaround to get to LA, find dancers, and be ready to perform live. Jenzi was able to get this done because they know their work-style.
"I have a different kind of preparation. I can't listen to the music until I get in the studio. I work on the spot. In industries like this you have to be quick on your feet."
Because Jenzi knew their work style, they were able to confidently execute the demanding request and pull dancers who worked just as efficiently.
In business, there will always be unforeseen situations, and knowing how you work helps you navigate with clear vision and certainty.
3. Collaborate locally
Before and after the Wale performance, Jenzi stayed active in their hometown Phoenix making connections with everyone.
"Locally, I was working with every artist there was. People were booking me to choreograph their shows; I was coordinating fashion shows and booking dancers. I had Phoenix on lock."
Your work doesn't stop when you get your first break; that's when your grind is even more important. A guaranteed way to expand is by building with the like-minded people around you.
4. Keep your success in perspective
When Jenzi's connections started taking effect, bookings and opportunities blew up. Jenzi's classes went from a few people to 100+ attendees. In addition, Jenzi made an appearance on My Big Fat Fabulous Life, starred in a Macy Gray video, and choreographed a fashion segment for Amber Rose' annual Slut Walk. The success started to unconsciously shape Jenzi's identity and self-worth which became apparent when gigs slowed down.
"I was still working with local artists and teaching classes but wasn't getting any industry calls. I wasn't traveling and picked up a large amount of weight. I went into a slump and fell into a depression."
Jenzi's mental health decline was a humbling experience. They checked into a facility, had several conversations with God, and shifted their self-talk.
"A lot of people don't know how to handle success. They don't know how to be humble, so when no one is checking for you in the slow moments, you don't know what to do. If you understand your gift and your talent and you're humble, kind, and build great bonds, that's going to keep you working and always in business."
Stay humble.
5. Build multiple income streams
In reflection, Jenzi says, "My journey has taught me that it's important as an entrepreneur to have multiple streams of income. Have little deals over here, be able to make money in your sleep, or have a product here."
Entrepreneurship is all about creativity and freedom. Continually create avenues that allow you to live life on your own terms.
As you build your own empire, Jenzi's final advice is to "be true to yourself and stay the person people fell in love with."