When Dr. Onaedo Achebe decided to launch a brand in the oral care industry, she didn't know where to start. Dr. Achebe just knew there was a huge need in the market that wasn't being met.
After graduating from NYU for dental school, Dr. Achebe worked in various community health centers and at VC-backed dental organizations. When COVID-19 hit, she was working at one of the VC-backed orgs and was furloughed. This forced her to pause and really think about what was next.
She reflected on some of the feedback that she got from people while working in dentistry. Through this, she saw a pattern of consumers wanting elevated, clean ingredients in their oral care routine. At the time, the oral care industry was ignoring this.
This inspired her to create Minti.
Minti is a sustainable and clean oral care brand for the next generation.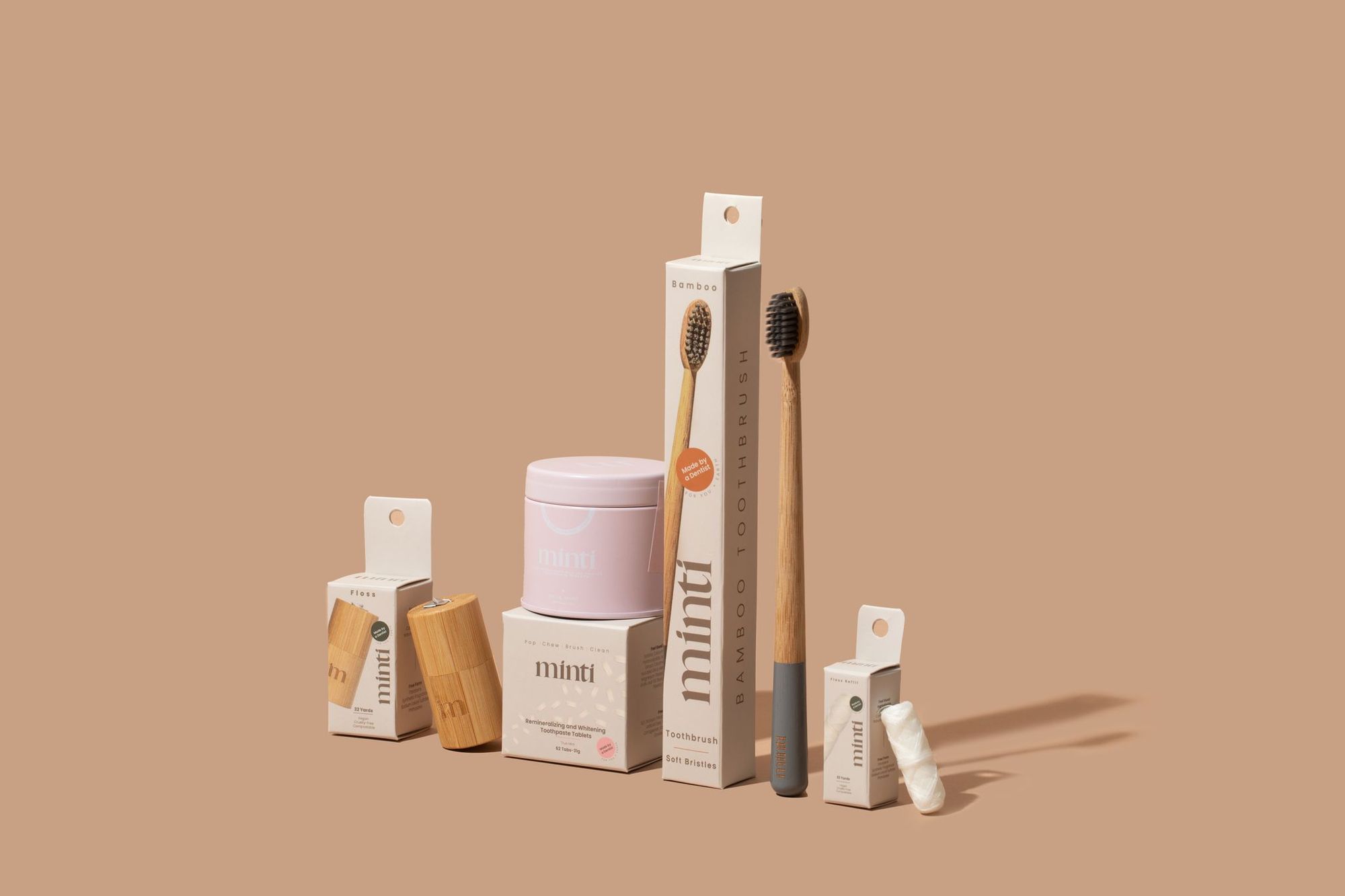 They offer a full line of toxin-free oral tools including toothbrushes with handles made of 100% compostable bamboo, floss made from all-natural corn fiber, and paraben-free toothpaste.
It's no secret that the oral care market is highly competitive, with several key players already making moves.
So, how does a brand like Minti penetrate this market? How can they get their slice of the billion-dollar, oral care industry pie?
Well for starters, having a solid go-to-market (GTM) and customer acquisition strategy was key for them.
No matter how small or massive the market is, launching a product is a huge investment. Establishing a well-thought-out GTM strategy ensures you're taking everything into account, avoiding costly mistakes, and putting out a product that people actually want.
Just in case you're unfamiliar, a go-to-market (GTM) strategy is a step-by-step plan for launching a new product or expanding an existing product into a new market. A good GTM strategy will help clarify and identify your problem, solution, target audience, marketing plan, and sales strategy.
Every GTM strategy isn't the same and will vary for every entrepreneur.
If you're looking for inspiration, take a look at the steps Dr. Achebe took to build Minti's GTM strategy, and how they acquired customers early on.
Step 1: Start with the problem
As aforementioned, Minti offers a sustainable line of oral products. "There's so much plastic waste in dentistry and I wanted to change that," Dr. Achebe said in an interview.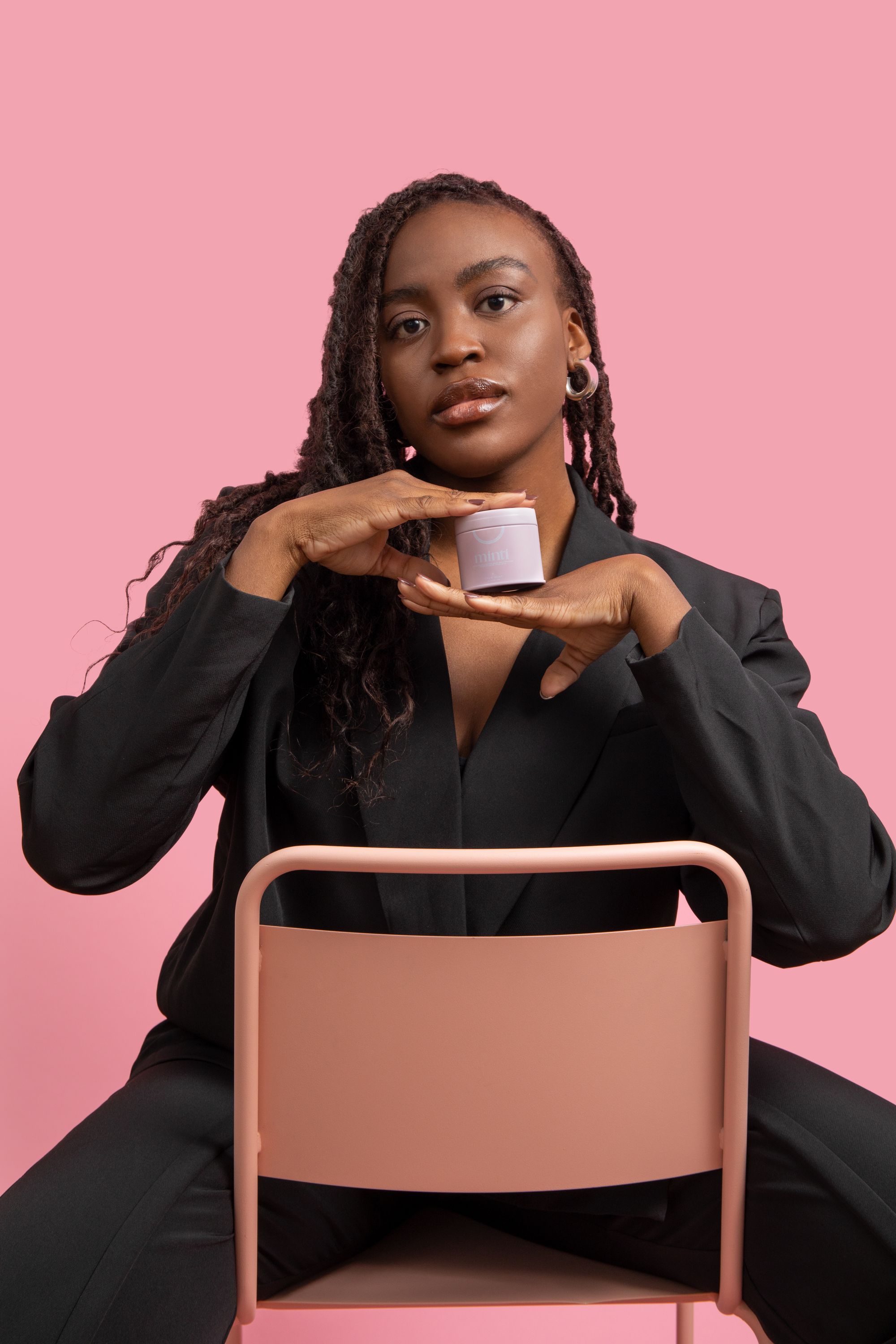 In addition, while working in dentistry, Dr. Achebe was often faced with the realities that many people go through to get access to dental care.
"At one practice, I saw patients who barely had any cavities, to being at facilities treating others with serious oral issues. This wasn't due to poor hygiene. It was lack of access to preventative care because one patient's insurance enabled them to get more cleanings," Dr. Achebe shared.
"I just got to a point where it didn't feel good to be in either space–working for high-end practices or in others that were resource-deprived," she said. "So I came up with the idea for Minti."
Step 2: Create customer personas
"At Minti, all of the customer personas that I created were women because women make 80% of household purchasing decisions," Dr. Achebe shared. "I created four different personas, and for each, I detailed where they work, how much they make, and their full life. When figuring out my target demographic, I decided to put a big focus on millennial and Gen Z consumers. In my research, I saw that around three-quarters of millennials and Gen Zers will switch products if they find out that it's sustainable and clean."
Also, while doing research, Dr. Achebe read a lot of studies on the effects of consumer behavior in the beauty industry after a pandemic. "It was important for me to find data on the way consumers respond to a pandemic. For example, would they still buy luxury items - why or why not? What I found is that it'll have to be an accessible luxury, something that makes them feel good, but still at a low enough price point."
"Another thing that guided me was my desire to have diversity in my branding. Diversity is important to my target consumer and it's also important to me. I always knew that I wanted my product line and my branding to reflect the world that I see. That's not something that I saw in conventional toothpaste ads."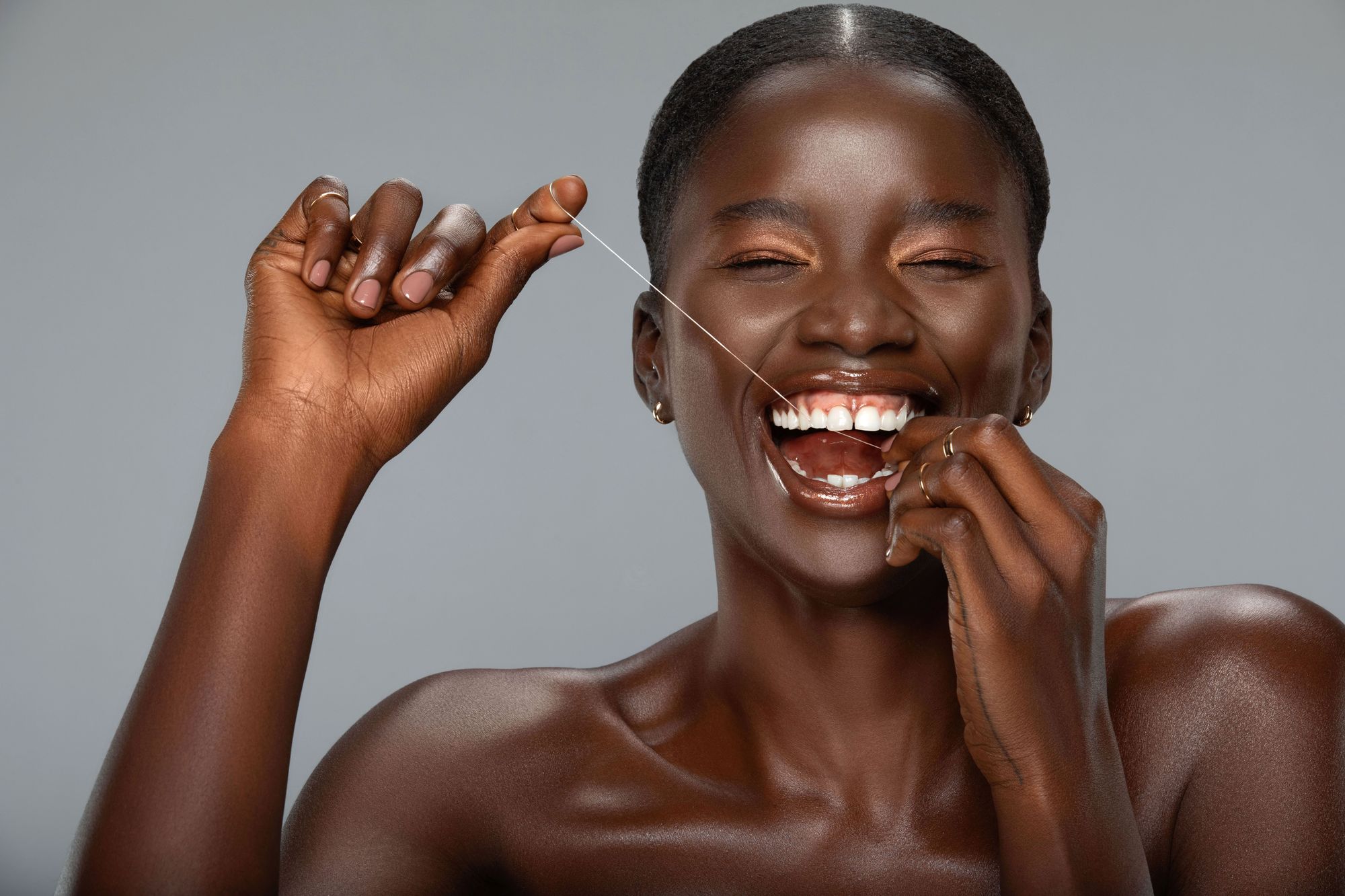 Step 3: Do your market and competitive analysis
Like many first-time founders, Dr. Achebe didn't know where to start to go from idea to launch.
"I'm honestly thankful I was so naive at the time because if I knew how much work it would take, I don't think I would have done it," Dr. Achebe told us.
Nonetheless, she knew that taking time to do extensive competitor and market research was necessary. In order to create a product that could stand out in the highly competitive oral care market, she needed to create something unique and compelling enough to get her target consumer's attention.
It took a year and six months for Dr. Achebe to do all of her research, and create the MVP for Minti. For starters, she was self-funding her business and was very intentional about not rushing the process.
Step 4: Build a community
"Before we launched, I started with an Instagram page and I would post pictures of different types of smiles. That's another thing that I found so boring in dentistry - all the models have super straight teeth, but there are different types of smiles that are beautiful," Dr. Achebe shared. "I started posting what I would call a smile gallery and people started following. I would post that Minti was launching soon, but I didn't promise a date. Things just change a lot when you're building a company. As I got closer to a launch date that I was comfortable with, I shared it."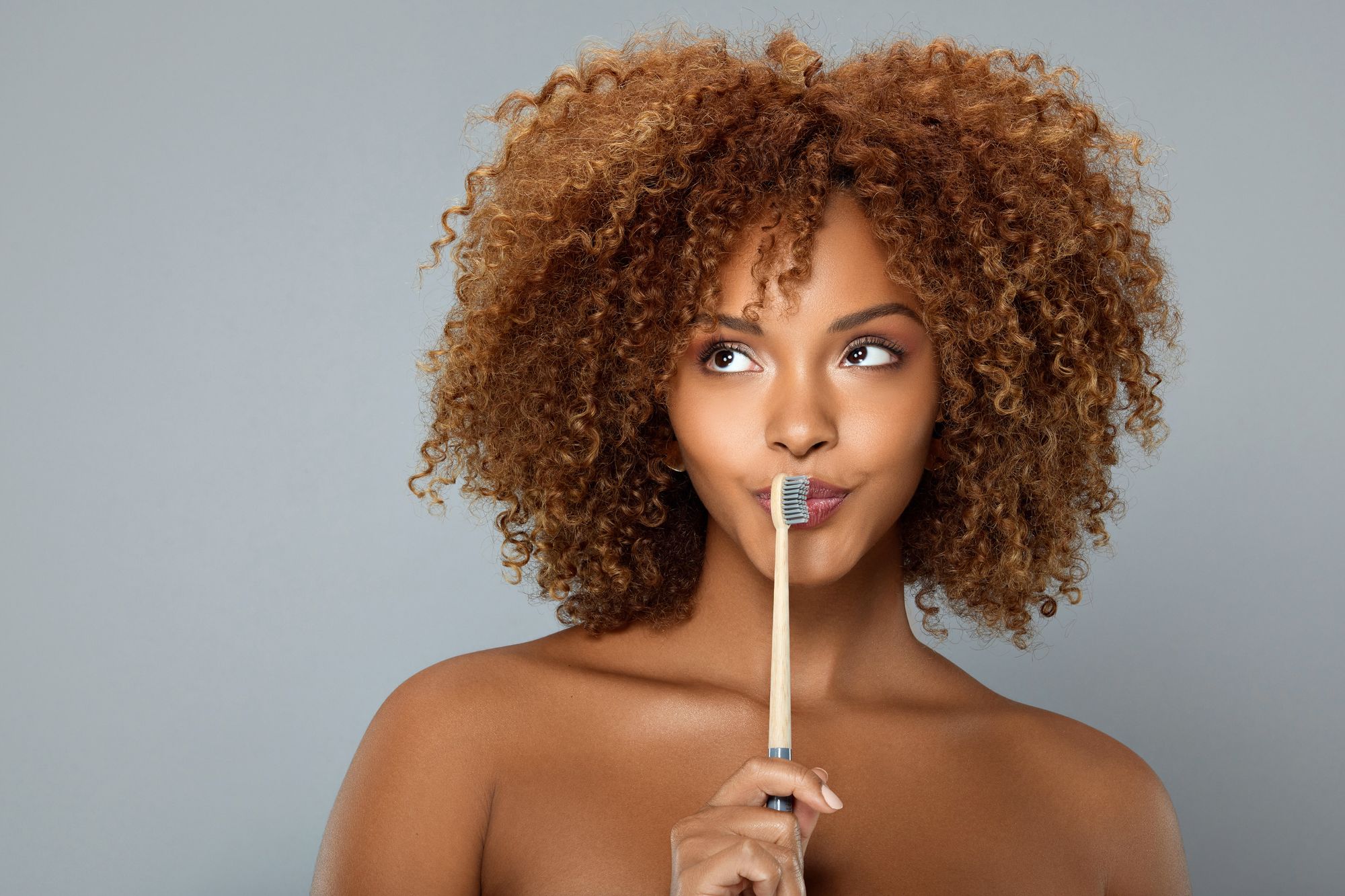 "Before launching, building that community on Instagram and having a landing page really helped. Once we launched, we already had a growing email list and people to sell to. Using social media and email lists was our first strategy to get customers. Then we launched direct to consumer and did a few ads," Dr. Achebe said.
Step 5: Set concrete goals
Behind every successful launch is a solid go-to-market strategy with clear objectives.
Setting concrete goals will give you clarity, help you move strategically, and will help you measure your progress. Without this, it'll be difficult to determine if your GTM strategy is working or not.
For Minti, their objectives were centered around sales and customer behavior.
"Early on, one of our main priorities was studying customer behavior and getting feedback by sending out surveys. For us, it was important to learn where and how people buy toothpaste. Doing these surveys, we realized most people are not shopping for toothpaste, direct to consumer," Dr. Achebe said. "Some people do, but a lot of people buy it as they're browsing in the store, buying other house products. This led us to pivot to an omnichannel distribution model. Right now, we're speaking to a couple of grocery stores where we know our target consumer shops, and where the shoppers want sustainable, clean ingredients. We're also getting feedback and learning from the grocery stores as well."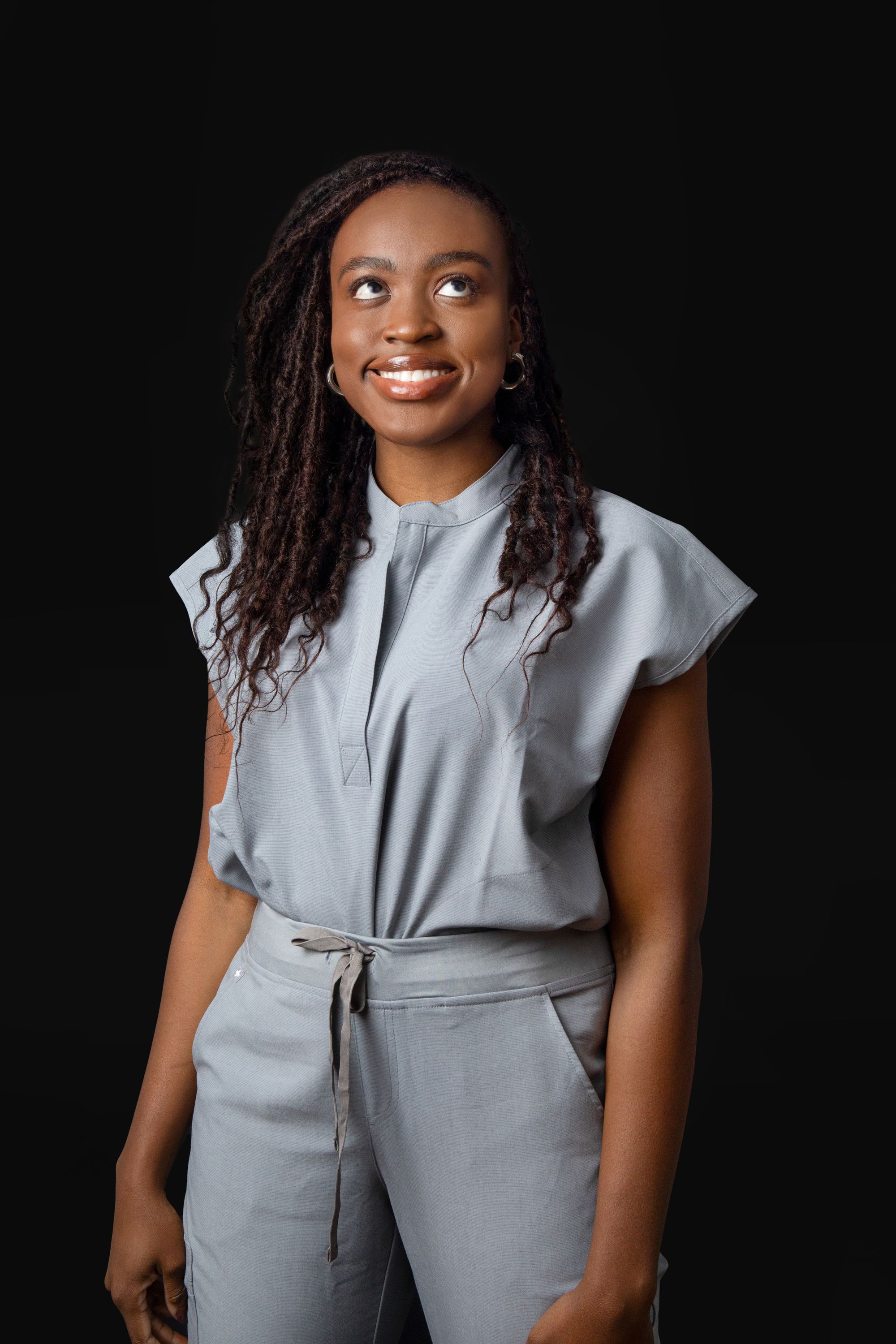 Step 6: Study customer behavior
For Minti, another priority has been conducting deep analyses of their customer acquisition channels.
"I tracked where our website visitors came from. I needed to know if they are coming from Instagram or a Google search. Also, tracking things like cart abandonment was important. Why did they abandon their purchase? Was it because we don't offer Apple Pay, or were they wanting to use things like Afterpay? Knowing the reason why people were leaving and figuring out how I could get them back was important," Dr. Achebe said. "Also, upon coming back, would they purchase if we offered them free shipping? I ended up noticing that if we offered free shipping for purchases over $20 people would purchase. That's the price of our trio, and that's what people were really buying because it gave them free shipping."
Step 7: Put a plan in place to nurture your customers
Once you've launched and are getting your first round of customers, it's important to nurture them and get feedback. Take time to learn about their buying experience, and figure out ways you can improve the entire buying journey.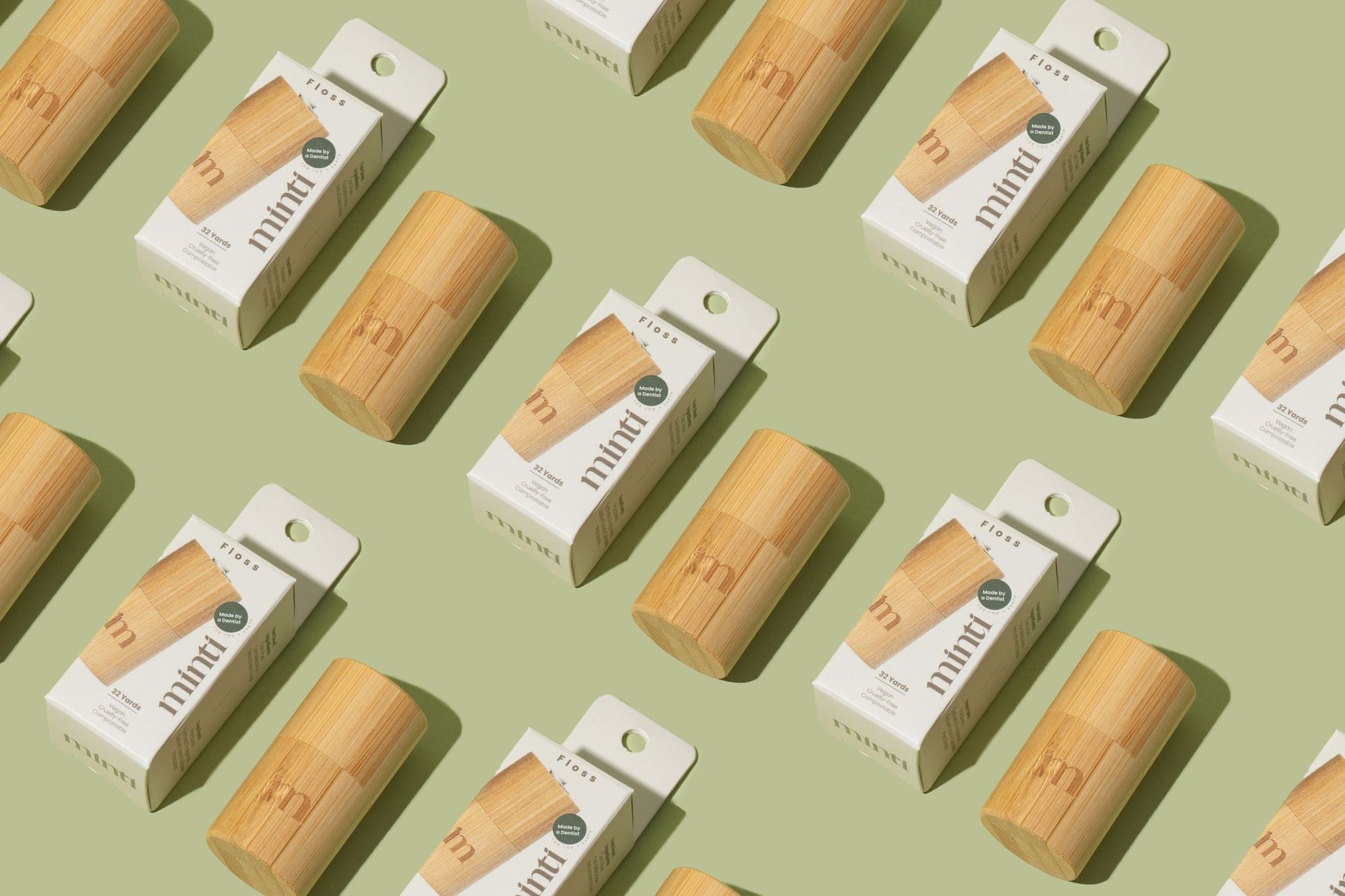 "For my customers, I believe in having a delighter, or in other words, I'll include something in their package that they didn't pay for. For example, I have these really cute stickers sheets that I include in each package and people love them," Dr. Achebe shared. "Also, your customer's unboxing should be an experience. At Minti, we have nice mailboxes. Yes, it's an extra expense, but people will remember how they felt when they open their package. You want to make sure from start to finish that the customer experience is memorable."

---
Now that you've learned from Minti, hopefully, you're inspired and have the framework you need to get started with your own launch. Let us know how it goes, and also stay connected with Dr. Achebe and Minti.