Outside of capital, one of the biggest challenges that media startups face is user and customer acquisition.
For many media startups, user and customer acquisition is not only challenging but it can also get crazy expensive. Over the past six years, the cost of acquiring new customers has increased by 60%, making it even more difficult for bootstrapped startups with limited cash to acquire customers with paid marketing.
However, acquiring customers or users for your platform is possible even with limited money in the bank.
Just ask Michael Berhane.
Born and raised in London, but with Eritrean roots, Michael Berhane is a software engineer, the co-host of the Techish podcast, and is a media-tech entrepreneur. Michael launched People of Color in Tech (POCIT) in 2015 and it's a media startup and job platform for people of color who work in tech.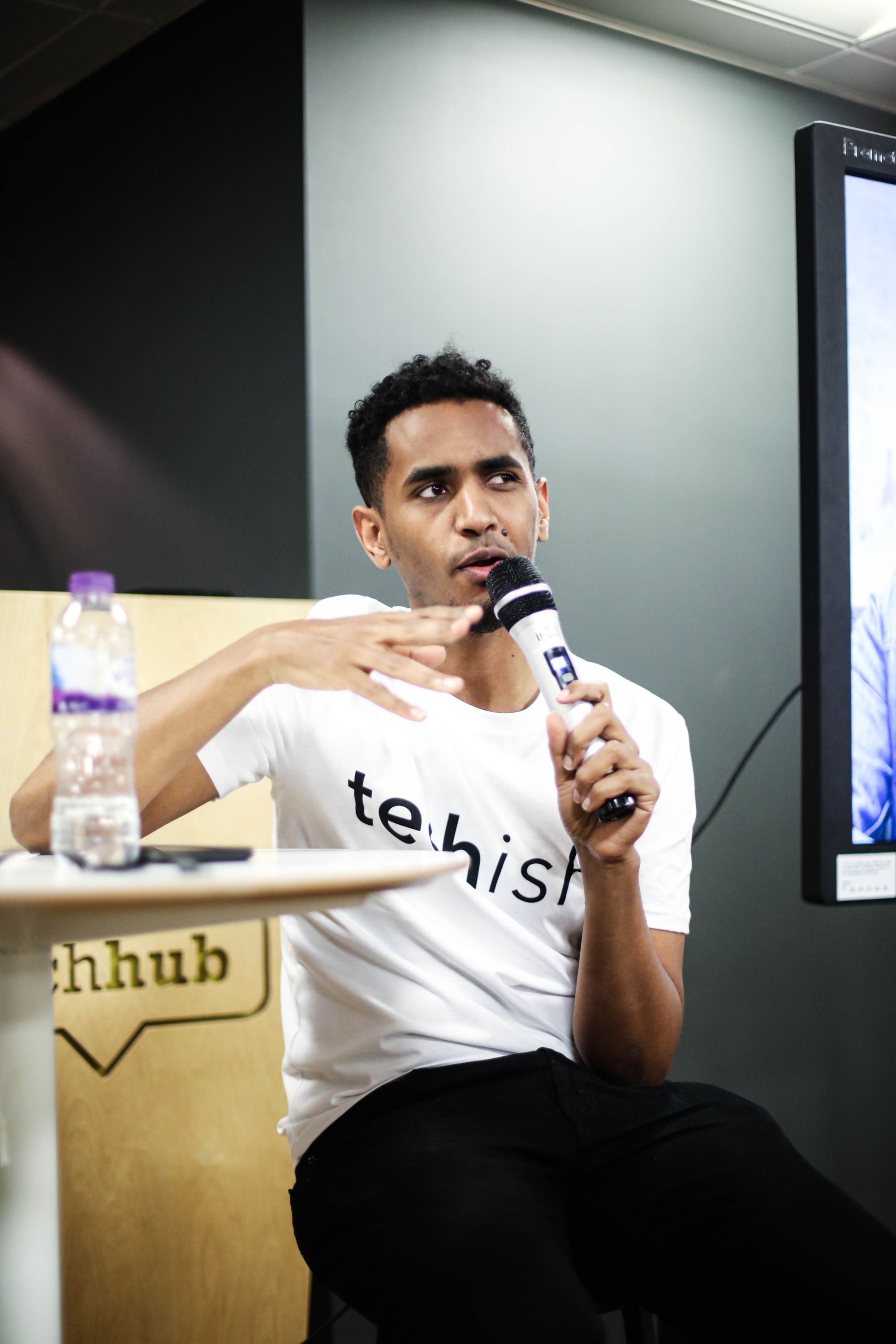 Since launching a few years ago, Michael has learned a lot about acquiring and retaining users. Michael launched POCIT with his friend Ruth Mesfun while still working full-time with the idea to interview dope people that worked in tech. They started by interviewing their friends, and soon after, reached out to other people to be on the site. Shortly after, POCIT grew quickly and later they added the recruitment component that has since helped Black and Brown techies get jobs.
On Mogul Millennial, we sat down with Michael to talk about user acquisition strategies, tips on retaining users, and how POCIT got their first few thousand users.
Get into the gems now.
What are the biggest challenges that media founders face when trying to market to their readers?
I think the biggest challenge is getting anybody to care about what you're doing. I think a lot of people launch media startups or really any kind of startup and they haven't necessarily validated if anybody would care or would be interested in the kind of space they are working in. Before you launch, you should do some kind of validation. One way you can validate it is by saying I'm scratching my own itch, meaning you're creating your startup because you want this type of content but it doesn't necessarily currently exist.
The second mistake I see is founders being so focused on social media instead of their own platform. For me, my preference is to build on top of platforms that I can have as much ownership over as possible. I'd rather build up my own newsletter and my own podcast, as opposed to being so focused on social media or on platforms that I don't have that much control over.
What are the key components to developing a strategy to acquire readers?
You want to go where your users are or potentially are. For example, Twitter has a big tech community so perhaps if you're focused on the tech community, you'd want to be there. There might be a Reddit forum that has your community of readers, so you might want to go there. Or maybe if your target is fitness, maybe your users are on Instagram. Just go where your readers are and find other adjacent platforms where you can perhaps work with or partner with that's already in your space.
To find your readers, you don't have to necessarily spend a lot of money on Facebook or Instagram ads. Of course that's always an option, but if you can do it cheaper than you should.  
What tips can you give on growing your newsletter subscriber list?
For sure, you definitely have to have a pop up. A lot of people don't have pop ups because they think it's going to ruin the reader experience, which it does, but it does work.
Next, produce content consistently and then when somebody lands on your content, make sure you have a call to action for them to sign up.
Another idea is you could create exclusive content that's only on the newsletter and that can drive people to sign up. I think the fact that everyone doesn't have a newsletter base of like 10s of thousands of subscribers tells you how difficult it is, and that there is an element of fatigue that goes along with trying to grow it. But ultimately if you produce content that people want to see more of, they will sign up. Really focus on creating valuable content and make it really obvious for people to sign up and give you their email.
What were some of the strategies that helped you get your first few thousand website visitors?
Well, we did a few things. One, we got lucky in the sense that, although diversity in tech was a conversation that was happening, we were doing it in a unique way that hadn't been done so far. Because of that, there was a lot of organic traction; we had a lot of people asking us if they could help or how they could share our work.
The other thing is that we interviewed people with big networks, and then essentially piggybacked off their network because they would share it and send it to their friends. At the time, a lot of Black and Brown people in tech might have been prominent within their social media community but they weren't necessarily getting featured in TechCrunch or in larger publications. Because of that, a lot of them were really open and happy to be featured on POCIT and would take part in an interview. Interviewing these people who had larger networks that would share their interview with their audience definitely helped us grow.
From there, we were featured in a few larger publications ourselves and that helped, and then the rest was just consistency. We kept interviewing people, kept putting out content, and every week, people came to the site because they expected that. We were also quite active on Twitter and Instagram. We focused more on Twitter first and built a community there because that's where our audience was. From there, we spread out onto other social platforms.  
We did make a few mistakes along the way though. We didn't have a newsletter and weren't capturing emails during the first month or two. Soon we learned better and started capturing emails.
Ultimately, you need to figure out how you can get your platform in front of as many eyes as possible - there is no secret sauce to this. Whether that's interviewing people with big platforms or syndication, you have to find a way to get noticed by the people.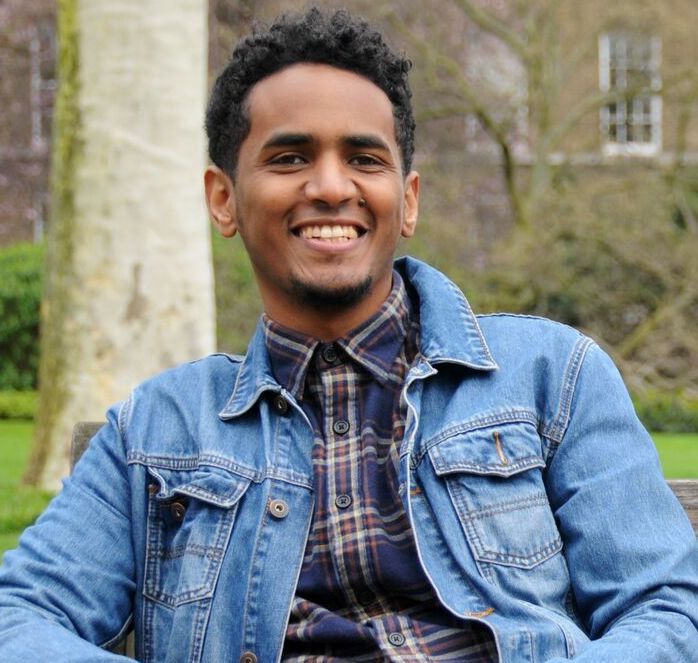 What tips do you have for leveraging your social media to reach your audience and get website visits?
You want to try to give as much value as possible on the actual social platform.
For example with Instagram, you don't want to constantly tell everybody to go to the link in the bio to get the good content. You want to entertain people as much as possible and give them value right on the platform.
Something that you can steal from Gary Vee is the whole kind of "jab jab jab, right hook" phenomenon which is basically "jab jab jab" means constantly give free content and free value within the platform that you're in, and then the "right hook" is basically the ask. This means it might be three or four posts that are entertaining that are funny, and somebody might just like it and keep moving. And then the fourth post might be a link in the bio, or check out the article in our bio for example. There isn't a one-size fit all optimal mix, but if you don't have the swipe up feature just yet on Instagram, this is something that you'll have to test to see when posting to your feed.
Another option is to do something like what The Shade Room does where you can just engage with them on Instagram mostly and never really go to their site. Or you can do the opposite where every now and then you'll ask people to go to their site.
I think it's good to find a balance somewhere in the middle. Every platform has its own thing and the people on it are trained to behave on it in a certain way.
Think about it.
If people are on Instagram, they want to be on Instagram. They don't want to leave it unless every so often it's something that's super interesting.
To me the "jab jab jab, right hook" is the way to go. Find that posting ratio of engaging with them on your social platform and then asking them to go to your website is the right mix. You just have to figure out what works best for you and your company.
What are some tips on user retention?
Having a newsletter definitely helps. Once you have their email, you can keep that relationship going in their inbox. Some people are doing text messaging marketing right now which might be the next level.
But essentially you just need to stay insightful and interesting to your readers to keep them coming. I think that's one of the reasons why media companies are so hard because people are always looking for an easy way out but the magic is really consistency.
What have you've learned the most about connecting with your target audience?
What I've learned the most is that you have to stay on your toes at all times. You can't take the community that you've built for granted. I think a lot of us start our media companies really community oriented and because it seems like fun. It seems like it's going to be just like talking with your homies or your friends, but it's not that easy or really like that at all.
You're here to serve your community and your audience. You can't take that for granted. Always appreciate the people that consistently come back and show you love because they could so easily go to another site.
Don't get lost in the sauce or too comfortable thinking you can go another way around it.