Scrolling through the Cookie Society Instagram page is like viewing cookie heaven. The small business has thousands of engaged followers and many local fans who flock to their storefront location.
Even Oprah's cosigned them (Cookie Society, was recently selected for Oprah's Favorite Things list).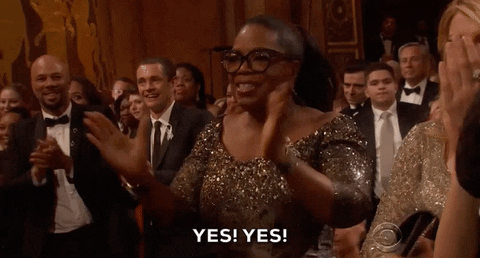 Like many business owners, social media has helped them grow their brand and get new customers.The owners behind Cookie Society, Marissa and husband Jeff Allen, share with us just how they're mastered the social media game, especially with online orders ramping up during the pandemic.
Cookie Society is based in Frisco, TX where Marissa and Jeff opened a boutique bake shop just this year. Yes, just as the pandemic hit, Cookie Society opened its doors. "We did a lot of adjusting on the fly to open a physical location," says Marissa. This included having curbside pickup.
The courageous move has been well worth it. Business has been booming for Cookie Society, which specializes in gourmet cookies, made with the highest quality ingredients shipped nationwide. And despite being in business for several years as e-commerce only, the founders admit they saw orders during Covid-19 increase dramatically.
With over 70 unique flavors to choose from, including Red Velvet, S'mores, Milk + Cereal, and Cookies & Cream, it's hard to wonder why.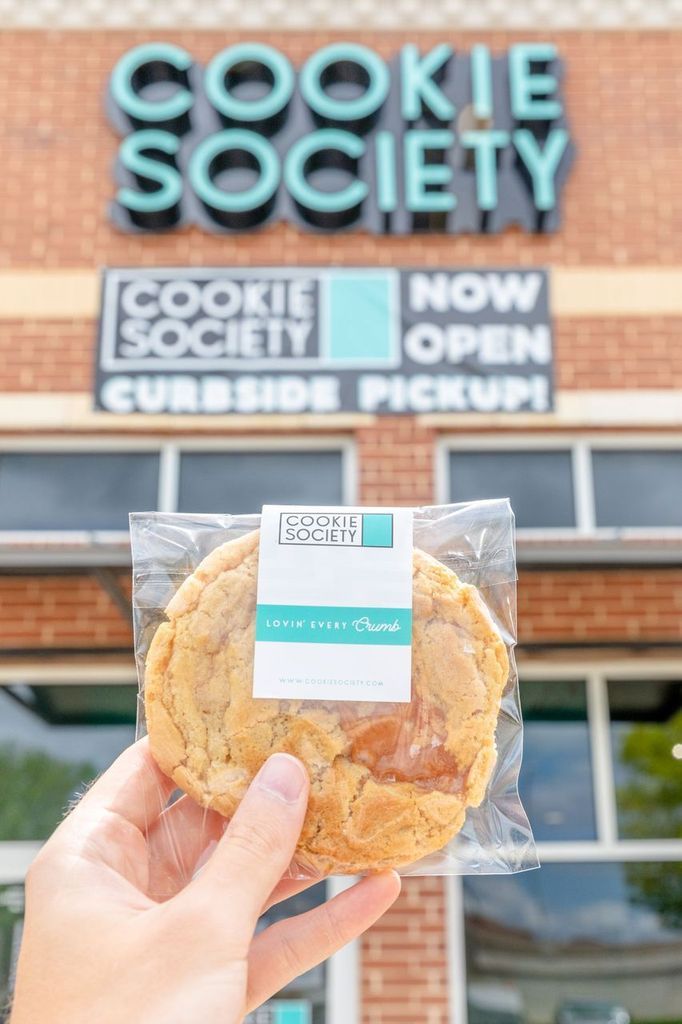 Despite Covid-19 shuttering many businesses, it's something that has helped their bottom line, and it even played into their advantage in social media marketing. Marissa says they used stories to share a lot of the behind the scenes of the opening. "This resonated with people who saw us doing something kind of crazy," she said.
Keep reading to hear Marissa and Jeff's social media tips so that you too can seize opportunity in a weak moment and build momentum with a stellar online brand.
Maximize Existing Windows of Opportunity
Both Marissa and Jeff had personal brands before starting the business. Marissa dove into her passion for scrumptious eats on her food blog, First and Full. And the name is actually a nod to the life she shares with her husband. Jeff Allen played football in the NFL. This helped them establish an audience of people interested in what they're doing.
But Marissa and Jeff joined millions of other black businesses in leveraging another big moment.
When there was a big push to support black businesses earlier this year, Marissa said they benefited from that as well. She called it the perfect storm.
So whether it's a preexisting condition around you, or an unexpected turn, be ready to latch on and make your business shine in the limelight.
Know EXACTLY How People Are Using Your Product
The cookie crew say you have to talk to your customers and answer their questions. They point out this helps to know  your audience, so that you can better market to them.
"The majority of our online purchases are gifts," says Marissa. "I would say 75% are sending [items] to other people."
"Now that we really know what people are using them for, I think we're better able to target them in marketing," she continues. "So they can see themselves presenting our product to somebody else."
If you can't get as specific as that, then you know what to do. Talk to your customers and analyze your responses for trends.
Pick ONE Channel to Focus on FIRST
"We picked Instagram first because with our content, we were striving to be Instagrammable," says Marissa. "And we know our customers were on Instagram."
Now that they have a pretty good grasp on IG, they're now trying to tackle Facebook. Those Facebook customers are very different, she says.
"The copy that we share on Instagram doesn't always translate well to Facebook," she explains. "The way we share pictures doesn't either."
They're different platforms with different angles when it comes to putting out content for people.
You can thank Marissa and Jeff for this rundown/ play by play:
👉🏾Instagram is bringing people through the door
👉🏾Facebook is for converting online sales
👉🏾Twitter just keeps people talking, plus reminds people to look at your other social media pages.
Get/ Be Consistent with VALUABLE Content
Here's the quick and dirty: take a day to load up on content. This is what Marissa and Jeff did when they were just getting started and they're branding and marketing was left in their own hands.
As time has progressed and the team has grown, their approach now consists of coming together once a month to set the big picture and weekly approval meetings. But at the beginning, they were dedicating eight hours on a designated day at the top of the month to work through marketing and branding.
Likewise, you can follow this same format and schedule for your business.
The question is, how do you prioritize and know if this area is worthy of your business goals, especially if you're a sole founder?
Marissa explains,"If there's one of you, you do have to be more deliberate with your time. You have to line up all the paths it takes to be a founder and understand which ones are bringing in money? Which ones are for long-term goal achievement? And then figure out where marketing falls for you in those different categories."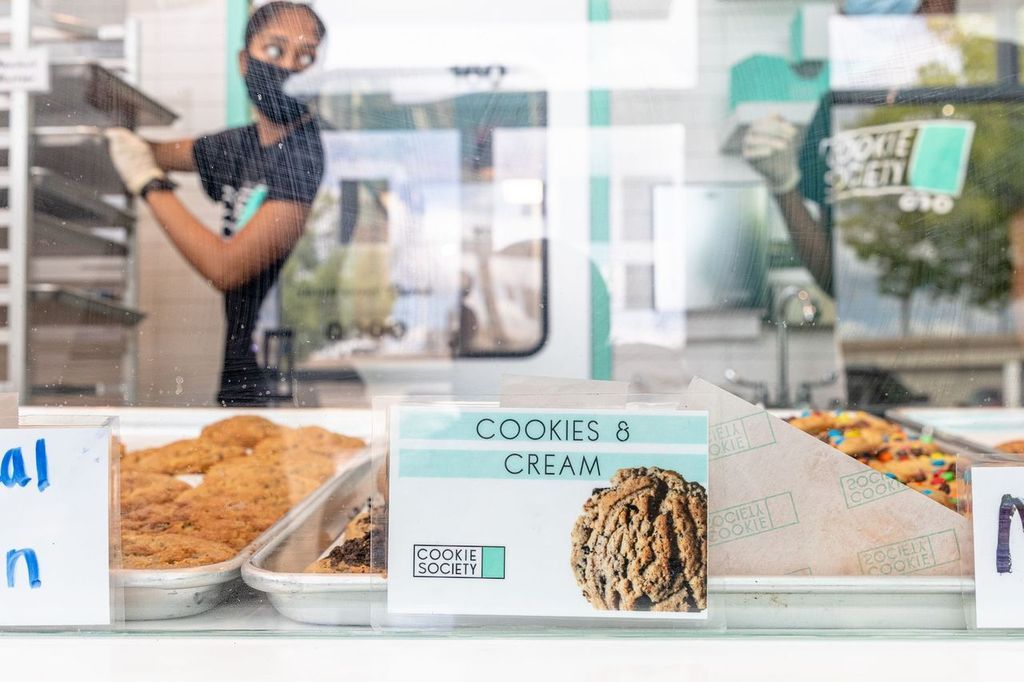 Finally, Get to Creating
Cookie Society decided to start with creating content that's Instagrammable. In the industry that they're in, they call it foodporn.
Figure out what is most prevalent in your own industry. Jeff also says video content is really important. "The pictures do well, but the videos get way more engagement."
Because as mentioned, they know their audience, they also find success with putting a pop culture spin on their social. Their target customer gets it. More importantly, they love it.
So there you have it.
The guidelines that will make you the best of the batch on social media, no matter what industry you're moving in from two founders who are rising above the rest.