Black excellence at its finest.
Every year, Black millennials are making tremendous strides in corporate and in entrepreneurship, and are transforming the world as we see it today and as it is to become.
The #MogulMillennialMagic is our inaugural list of the most influential Black millennials of 2019. It's our way of celebrating and honoring Black millennials that are the epitome of #blackexcellence and that are redefining the future of work and business.
For our first list, you'll find that it consists of some of the most daring, trailblazing Black millennials in the United States. From transforming the way bitcoin is exchanged, to providing banking and financial literacy to the underbanked and underserved, to raising millions of dollars to provide funding to minorities, the movers and shakers that make up the #MogulMillennialMagic list are all game-changers in their own special way.
This year's list features 55 moguls in 23 categories. 2 organizations/groups of bosses per category.
As you'll see, the future of work and business never looked so blacker and beautiful – keep reading to meet the leaders of today and tomorrow.
Maxie James
CEO and Founder/Fashion Designer for EllaLisque and EllaLisque Curve
Sector: Art and Fashion
Age: 31
From a Hollywood celebrity stylist to a vibrant and creative fashion designer and entrepreneur, Maxie James is making her mark while building a brand that embraces the beauty in all women.
Dynamic. Fearless. Innovative.
Savvy fashion designer and entrepreneur, Maxie James, has become the definition of those words. She took her love for fashion and entrepreneurship and built an empire around it, including her own manufacturing company in Turkey, Ykintex. Maxie is even paying it forward by helping other women turn their dreams into reality as a business consultant. Her passion for fashion and her journey through the business world has made her an icon and an inspiration to many.

Keep up with the fashion journey of Maxie and EllaLisque.
Follow Maxie on Instagram and LinkedIn. Follow EllaLisque on Instagram.
Romeo Hunte
Fashion Designer for Romeo Hunte New York
Sector: Art and Fashion
Age: 32
Honored by Essence Magazine as "Designer to Watch," Romeo is a fashion innovator and outstanding creative in the fashion industry.

A native from Brooklyn, NY, Romeo Hunte's early age fashion inspiration is the catalyst for his current endeavors. After changing his educational path from track and field and instead pursuing an education in fashion, Hunte launched his first independent fashion brand in 2014. Since that time, his collections have been worn by several notable celebrities including Zendaya, Victor Cruz, Keke Palmer, Laverne Cox, and the custom dress that broke the internet and went viral worn by Beyoncé.

Keep up with the fashion journey of Romeo and Romeo Hunte New York.
Follow Romeo on Instagram and LinkedIn.
Chelsea VonChaz
Founder of Happy Period
Sector: Community Service
Age: 31
Every day Chelsea is breaking the stigma around menstrual cycles and championing for women who "would otherwise go without."

After seeing a homeless woman without her needs being met for her menstrual cycle, Chelsea created #HappyPeriod to serve and support homeless, low-income, and/or women living in poverty. Her initiative collects rarely donated items like pads and tampons, along with soap, underwear, wipes, and items to help build period packs for women in need, reminding them that they are deserving of everyday necessities too. Since its inception #HappyPeriod has developed several chapters across the US in major cities including New York City, Atlanta, Miami, San Diego, Chicago, and Washington, D.C.

Learn more about Chelsea and Happy Period.
Follow Chelsea on Instagram and LinkedIn. Follow Happy Period on Instagram.
Brian Millage, Bola Ibidapo, & Brandon Miller
Cofounders of Too Fly Foundation
Sector: Community Service
Ages: 30 (Brian), 26 (Bola), 29 (Brandon)
"The sky's the limit, and we're taking off."

Every child should have the chance to travel and see the world outside of the city they live in, but the reality is, it's not always affordable. Too Fly Foundation is helping to change the narrative to help underserved middle and high school students recognize there is an entire world for them to explore. They are teaching travel etiquette while providing cultural immersion experiences. Some students are even awarded scholarship funding. Too Fly Foundation acknowledges the need for underserved youth to have cultural experiences and create lifelong memories outside of their everyday environment. Just in 2019, Too Fly Foundation launched the 2019 P.E.A.C.E. Program clothing line, with support of Roc Nation's Paper Planes.

Learn more about Too Fly Foundation.
Follow the Too Fly Foundation on Instagram and LinkedIn.
Nadiyah Johnson
CEO and Founder of Jet Constellations and the Milky Way Tech Hub
Sector: Consumer Tech
Age: 27
As the technology industry grows, so does the commitment of Nadiyah Johnson to diversify the industry in her city of Milwaukee, WI and across the country.

The technology industry is booming, and every day growing into one of the largest industries in this country. It is, however, lacking in diversity. Nadiyah recognized the need for more diversity and decided to do something about it. Jet Constellations builds custom software and additionally functions as a concierge accelerator helping individuals ideate, create successful business models, market, raise funds and develop their technology products. With the launch of Jet and to help with the issue of diversity in tech, Nadiyah created the Milky Way Tech Hub. The Milky Way Tech Hub aims to make Milwaukee known as the most diverse and inclusive tech hub in the nation, with plans to support other cities as well. The Milky Way Tech Hub recently hosted its annual Tech for Good Pitch Out and awarded a startup from Atlanta with $10,000 in funding and free consulting services.

Learn more about Jet Constellations.
Follow Jet Constellations on Instagram and LinkedIn.
Emmanuel (Manny) Bamfo
CEO and Cofounder at Globe Inc.
Sector: Consumer Tech
Age: 27
Globe is making it easy to earn money by renting your home while you're at work!

Imagine needing a quiet place to make calls while you're out of the office for meetings or needing to catch a quick nap after a long flight before a major presentation. Globe Inc. is making this possible for the everyday professional or freelancer through their home rental services. Instead of offering overnight experiences, they are providing renters with spaces for a couple of hours as needed. It's a win for property owners too because they have the opportunity to supplement their income while at work or out running errands.

Learn more about Globe.
Follow Emmaunel and Globe on Twitter and LinkedIn.
Emily Graham
Partner at FleishmanHillard
Sector: Corporate Moguls
Age: 34
Creating diversity in the workplace, especially in public relations and communications, and being an advocate for it is just one piece of the puzzle that makes Emily a millennial trailblazer in her industry.

Emily co-leads FleishmanHillard's Financial and Professional Services sector group for the Americas region. She is the only Black female partner and also one of the youngest at FleishmanHillard, which is one of the top-three PR firms in the world. Throughout her more than decade-long career, Emily K. Graham has led communication efforts for big companies like Morgan Stanley and Deloitte.

Learn more about Emily Graham.
Follow Emily on LinkedIn.
Gary Bushrod
Manager, Commercial Learning & Development at Capital One
Sector: Corporate Moguls
Age: 37
Named as a member of his alma mater, Hampton University's Top Forty under 40 Alumni class in 2018, Gary has built an extensive millennial corporate career.

With a Bachelor of Science degree in Business Management and a Master of Science in Education from the Curriculum and Instruction program at George Mason University, Gary's corporate career ranges from finance to learning and development. His current role at Capital One is a testament to his dedication to the corporate world.

Learn more about Gary Bushrod.
Follow Gary on LinkedIn.
Ruben Harris
Cofounder at Career Karma
Sector: Education
Age: 32
If tech is your career of choice, Career Karma is the app to help you find the best coding bootcamp for you!

Career Karma is a marketplace that helps match people to coding bootcamps, along with providing peer-level support and mentorship. Through the Career Karma app, students are connected with a community for support and to help with future career aspirations in tech. The peers, mentors and coaches students meet through Career Karma are resources to help inspire, encourage, and elevate. The best part: it's free for students! Since launching Career Karma, the founding team have successfully gone through Y Combinator, and have raised $1.9 million dollars in funding.

Learn more about Career Karma.
Follow Career Karma on LinkedIn and Instagram.
Dr. Marquita Taylor
Founder and CEO of The Woman Doctor
Sector: Education
Age: 32
With a mission to inspire and cultivate women, Dr. Taylor continues to show women and girls of all ages why they should never give up on their dreams of educational and professional success.

The Woman Doctor was created as a support and resource to assist women with developing their noncognitive skills to successfully complete their educational endeavors. Dr. Marquita Taylor is currently a professor at Morehouse College School of Business and was previously the Assistant Director for Innovation and Leadership Development at Yale. Her love for education doesn't stop here though. She recently co-founded an education program, 3E programs. 3E provides an academically challenging curriculum that exposes students of color to success and provides them access to educational resources they may not otherwise receive.

Learn more about The Woman Doctor.
Follow Marquita on LinkedIn and Instagram. Follow The Woman Doctor on Instagram.
Robert Kabera
CEO of Credimarks
Sector: Energy
Age: 30
Helping to make credit risk assessment for energy more reliable in underserved communities.

As a native of Rwanda, Robert Kabera saw a need nationally and internationally to assist those in underserved countries with receiving sustainable energy although they may be off the electricity grid. Credimarks is an alternative credit rating agency with the goal of aiding low-income communities with credit extension. They embolden their clients with the tools and resources to extend credit with confidence and certainty. With the support of the Credimarks team, Robert has assisted over 50 energy companies in 9 countries.

Learn more about Credimarks.
Follow Robert and Credimarks on LinkedIn and Instagram.
Jessica Matthews
CEO and Founder of Uncharted Power
Sector: Energy
Age: 30
It's not only a need but a right for all people to have access to clean, affordable, and reliable power.

Creative entrepreneurship for Uncharted Power founder Jessica Matthews started at 19 years old when she created the SOCCKET ball, a soccer ball that generates energy, providing off-grid power for developing countries. From there, she created Uncharted Power at 22. Uncharted is a power technology company that provides safe, secure, clean and low-cost power and data services to several communities, facilities and businesses. Jessica's company was recognized by President Barack Obama with an invitation to the White House in 2012 for the signing of the America Invents Act to represent small businesses. She has previously been selected as a Forbes 30 Under 30 and Innovator of the Year with Black Enterprise.

Learn more about Uncharted Power.
Follow Jessica on LinkedIn and Instagram.
Follow Uncharted Power on Instagram.
Joy Buolamwini
Founder of Algorithmic Justice League Sector: Enterprise Tech
Age: 31
Named on the Fortune Magazine 2019 list of world's greatest leaders, describing Joy as "the conscience of the A.I. Revolution."

There is a force that is rising and continues to have an impact, and an effect on so many things including hiring processes, an extension of credit, and even prison sentence determinations. MIT graduate, Joy Buolamwini, saw there was a need for "fairness, accountability, and transparency in coded systems" and created Algorithmic Justice League. Joy's dedication and hard work has been included in Bloomberg 50, Tech Review 35 under 35, Forbes Top 50 Women in Tech (youngest), and Forbes 30 under 30.

Learn more about Algorithmic Justice League.
Follow Joy and Algorithmic Justice League on LinkedIn and Instagram.
Jay Hammonds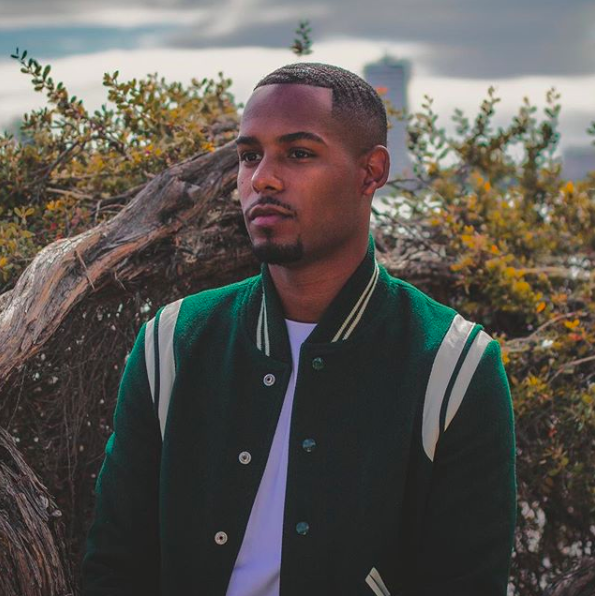 Executive Support Technician at Facebook
Sector: Enterprise Tech
Age: 27
From Facebook intern to a permanent role of Executive Support Technician at Facebook, Jay is moving up and paying it forward too.

Jay plays a major role in his position with Facebook. His primary focus in his position is to support executives and make certain the technical aspects of the company are effectual and operative while delivering innovative technical solutions. Jay previously became an intern with Facebook through Year Up, a nonprofit for underprivileged young adults that specializes in career training programming. Jay continues to show his gratitude and is constantly paying it forward by bringing in over 250 diverse interns to Facebook.

Learn more about Jay Hammonds.
Follow Jay on LinkedIn and Instagram.
Songe LaRon & Dave Salvant
Cofounders at Squire
Sector: Entrepreneurship
Age: 35 (Songe) and 34 (Dave)
This duo has raised over $8 million in venture capital funding, and has transformed the barbershop booking experience and business operations.

Squire is a Y Combinator-backed tech startup that enhances the barbershop experience for both customers and barbers. With Squire, customers can book and pay for their cuts with a simple push of a button. For small businesses, Squire serves as a backend platform that provides software for CRM, booking management, analytics, and POS [point of sales] systems. Since launching, Squire they have grown to operate in 28 cities across three countries with more than $100 million in transactions processed to date.
Learn more about Squire.
Follow Squire on LinkedIn and Instagram.
Hope Wiseman
Founder of Mary and Main
Sector: Entrepreneurship
Age: 27
Launching her dispensary in the Fall 2017, Hope Wiseman became the youngest black woman dispensary owner in the United States.

Spelman College graduate, Hope Wiseman, began her journey to entrepreneurship in college when she became a leader in several different capacities. Those skills aided her as she pursued her vision of championing for minorities that have been unreasonably affected by the war on drugs. This vision led to the start of Mary and Main. While supporting patients with chronic debilitating illnesses, Hope and Mary and Main continue to offer quality products to her community.

Learn more about Mary and Main.
Follow Hope on LinkedIn and Instagram.
Sheena Allen
CEO & Cofounder of CapWay
Sector: Finance
Age: 30
Mobile banking with millennials and Gen Zs in mind.

There are over 160 million Americans and 3 billion people worldwide that are considered financially underserved. CapWay focuses on the financial health of this market by offering financial education and services, resources, and banking options for the unbanked.

Learn more about CapWay.
Follow Sheena on LinkedIn and Instagram.
Olaoluwa Osuntokun
CTO and Co-Founder at Lightning Labs
Sector: Finance
Age: 26
The man transforming and improving the way we exchange Bitcoin
An immigrant from Nigeria, Osuntokun is a frequent contributor to the underlying bitcoin protocol. Since inception, Osuntokun and his team have raised $2.5 million in venture funding to turn bitcoin into a more viable form of payment by making smaller transactions more cost-effective, instant, and faster to privately exchange, without having to trust central intermediaries.
Learn more about Lightning Labs.
Ashley Rouse
Founder and CEO of Trade St. Jam
Sector: Food and Beverage
Age: 32
Starting from a tiny apartment on Trade Street, Ashley has created a creative brand off a timeless favorite: jam.

As a chef for over 10 years, Ashley's expertise and critical knowledge of the culinary industry combined with her passion for food birthed Trade St. Jam. Named after the street where it all began, Trade St. Jam offers low sugar vegan jam by hand in very small batches. Each jam flavor is curated with Ashley's culinary knowledge of flavor combinations and they pair well with different dishes and foods. It's a clean, healthy, but tasty approach to food items many of us have always indulged in!

Learn more about Trade St. Jam.
Follow Ashley on Instagram.
Follow Trade St. Jam on Instagram.
Renaldo Webb
Founder of Pet Plate

Sector: Food and Beverage
Age: 31
Because pups need healthy meals too.

It's all about the fur babies with this innovative and pioneering pup-friendly company. Pet Plate offers chef-cooked, vet-approved all-natural ingredient meals for dogs. The idea for Pet Plate originated after Renaldo learned what ingredients were actually being used in dog food and was completely uncomfortable after that. He began cooking meals for his own dog, which birthed the idea of Pet Plate. Through Pet Plate, customers can sign up for a subscription and choose safe and healthy meals for their pups.
Before launching his startup, Renaldo graduated from Massachusetts Institute of Technology (MIT) and spent a couple of years working as a Business Analyst for McKinsey & Company, and then as a Senior Associate at Catterton.

Learn more about Pet Plate.
Follow Renaldo and Pet Plate on LinkedIn and Instagram.
Delane Parnell
Founder and CEO of PlayVS

Sector: Gaming Tech
Age: 27
Competitive gaming continues to be a major sport amongst high school students and now PlayVS is considered to be the "official league for high school esports."

If you know a high schooler with interests in esports, direct them to PlayVS. The company provides an online platform that allows schools to manage their internet leagues directly through the platform with real-time support. With over 13,000 involved schools and more than 80,000 signups, Delane has found his calling in the esports industry through his company, PlayVS. Most recently, PlayVS raised $96 million in venture capital funding, which is the largest amount raised in consumer internet by a Black founder.

Learn more about Play VS.
Follow Delane on LinkedIn and Instagram.
Momo Pixel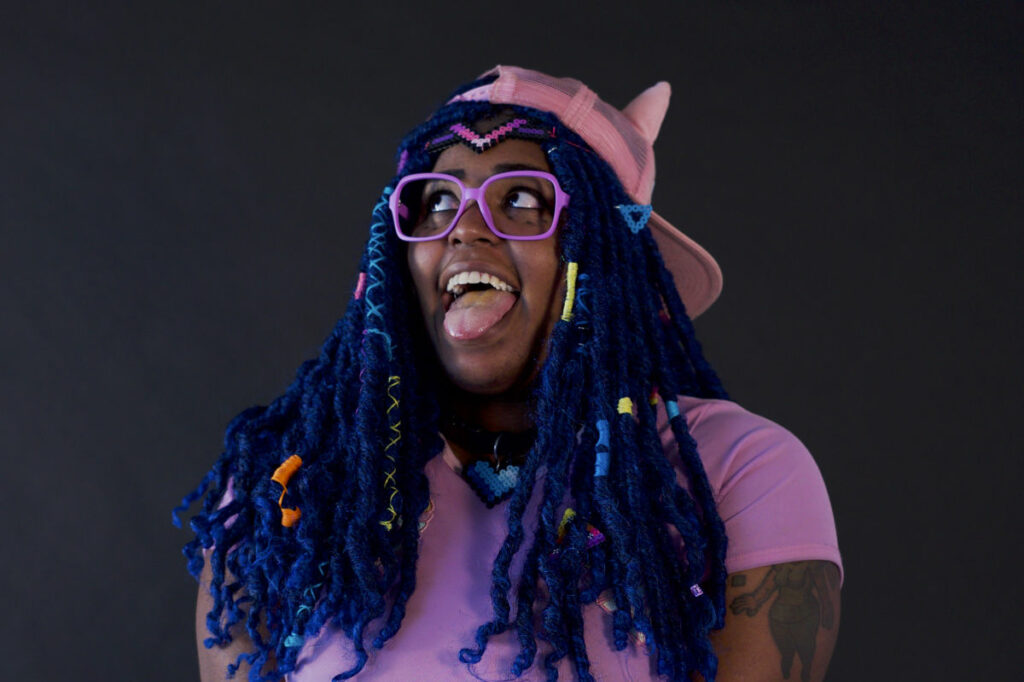 Game Designer/Sr. Art Director of Momoland Studios

Sector: Gaming Tech
Age: 29
Through the "geek culture community," Momo has established her place in the gaming tech world through her gift of pixel art.

When you think of the term "there are levels to this" Momo should come to mind. From art director to pixel and game designer and even a singer, Momo is the definition of a well-rounded millennial. With the creation of Momoland, an experiential pixel-art experience, came Hair Nah, a video game expressing the frustration from black women about getting their hair touched and stopping people from doing just that. Hair Nah has become its own movement, featured in CNN, Essence, and Rolling Stone.

Learn more about Momo Pixel.
Follow Momo on LinkedIn and Twitter.
Julio Rivera
Founder and CEO of Liberate Meditation
Sector: Health and Wellness
Age: 30
"The only meditation app by and for the Black, Indigenous, and People of Color community."

There should be a safe space for Black, Indigenous, and People of Color to find their inner peace through meditation and self-care. As an Afro-Latino, Julio noticed the lack of inclusivity throughout the wellness industry for people of color, which was affecting him at the time as well. The purpose of Liberate Meditation is to encourage Black, Indigenous, and People of Color to take care of themselves by learning to heal with the support of a community.

Learn more about Liberate Meditation.
Follow Julio on LinkedIn and Instagram.
Briana Owens
Founder and CEO of Spiked Spin

Sector: Health and Wellness
Combining wellness and hip-hop culture, Briana is disrupting the fitness industry with a new wave of wellness.
While the fitness industry is growing faster than ever, it's diversity numbers are lagging behind. Because of the lack of diversity in the fitness industry, many entrepreneurs like Briana Owens are creating spaces where all people feel welcomed and seen, especially people of color. Briana Owens is a Hampton University grad, and is the founder and owner of Spiked Spin. Spiked Spin is a lifestyle fitness brand that offers cycling classes crafted around being self-aware, confident, and strong, all while of course turning-up (Briana's classes are known to get pretty litty).
Learn more about Spiked Spin
Follow Briana on Instagram, as well as Spiked Spin on Instagram.
Annette Grotheer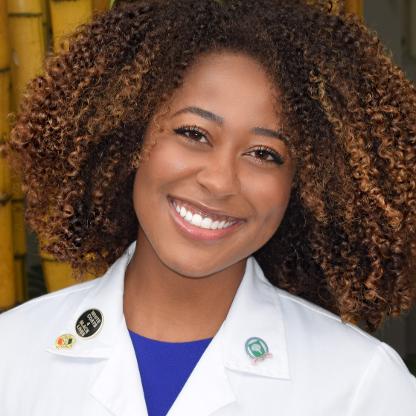 Founder of The Shop Docs

Sector: Healthcare
Age: 29
Haircuts and health screenings, all in one.

The Shop Docs is combining two industries, healthcare and beauty to encourage men, specifically Black men, to take care of their health while getting a haircut. Through The Shop Docs, men are provided blood pressure testing, information on exercise and nutrition, as well as resources for controlling and learning more about high blood pressure and heart disease.

Learn more about The Shop Docs.
Follow Amanda on LinkedIn, as well as The Shop Docs on Instagram.
Watson Ducatel
Physician at Healthy Bodies Medical & Dental Center

Sector: Healthcare
Age: 35
Watson has devoted his life to expanding the current limitations of corporate medical care.

With his practice recently recognized as the 3rd of 56 fastest business owned or led by the University of South Florida alumni, Watson Ducatel has devoted his life to expanding the current limitations of corporate medical care. His practice offers well and sick visits, health coaching, obesity, and tobacco cessation counseling, chronic illness management, diagnostic laboratory services, and hospital services. Watson has also served on the American College of Osteopathic Internists (ACOI) committee of Minority Health and Cultural Competency since 2016 and chaired a symposium on the impact of violence on underserved populations at the 2018 ACOI convention. Watson continues using his place within this community to help it better serve the needs of the Black community.

Learn more about Healthy Bodies Medical & Dental Center.
Follow Watson on LinkedIn and Instagram.
Jackson White & Walter Powell
Cofounders at Politiscope

Sector: Law and Politics
Age: 27 (Jackson), 28 (Walter)
As a former NFL player, Walter Powell is leveraging his platform, along with his co-founder Jackson White to help make voting simpler through Politiscope.

Voting isn't always an easy process, especially if a person is unsure of the candidates or even how politics work. It's important for people to do their due diligence to ensure they are voting confidently and through Politiscope, voters can do just that. The app not only helps voters learn more about politicians and legislation through unbiased information but also educates while changing the narrative that surrounds politics and how political information is found and received by voters.

Learn more about Politiscope.
Follow Walter on LinkedIn, as well as Jackson on LinkedIn.
Follow Politiscope on Instagram.
Sue-Ann Robinson
Attorney (civil rights, criminal defense, and business litigation) at Ben Crump Law and Robinson Caddy Law

Sector: Law and Politics
Age: 37
Sue-Ann was previously named as one of the "Top Ten Black Female Lawyers You Should Know" by Black Enterprise Magazine.

Sue-Ann is a counsel for Ben Crump Law, ands he started her own law firm, Robinson Caddy Law, where she represents individuals and corporations in high-stakes business and criminal defense matters. Outside of that, she is a legal analyst that has been featured on Fox News Channel, Fox Business Channel, RT America, Newsmax, and America Trends TV.

Learn more about Sue-Ann and Robinson Caddy Law.
Follow Sue-Ann on LinkedIn and Instagram.
Whitney Headen and Tahira White
Cofounders at 19th & Park

Sector: Marketing
Age: 31 (Whitney), 30 (Tahira)
Creating and telling stories for clients through creative content by taking their ideas and developing relatable work that leaves a lasting impression.

Whitney Headen and Tahira White are shifting the business landscape with their forward-thinking approach to advertising and marketing. Whitney has previously held roles for Viacom, iHeartMedia, and Time Inc. as well as developed strategies for Coca-Cola, Disney, Samsung, and several others. Tahira's production experience has connected her with clients like Nike, Kanye West, and Express. Together, they are building upon their brand, crafting content that makes their clients and their brands stand out.

Learn more about 19th & Park.
Follow Whitney on LinkedIn, as well as Tahira on LinkedIn.
Follow 19th & Company on Instagram.
Everette Taylor
Chief Marketing Officer at Artsy

Sector: Marketing
Age: 30
Making a difference in the marketing industry by combining entrepreneurship and arts has made Everette a millennial to watch.

Everette Taylor is the current Chief Marketing Officer at Artsy, a platform for art lovers to discover and collect art. Outside of Artsy, he is a serial entrepreneur. Over the past decade, Everette has founded several companies through his parent company, ET Enterprises, including MilliSense, ArtX, GrowthHackers, PopSocial, Hayver, and Southside Fund.
Learn more about Artsy.
Follow Everette on Instagram.
Selena Hill
Digital Editor for Black Enterprise

Sector: Media and Journalism
Age: 32
Selena Hill is an award-winning journalist, passionate about social justice and women's issues, including women's empowerment.

Selena has built her journalism career by addressing the issues that matter, helping to make a difference in several areas, including current events, politics, and social issues. Aside from her full-time role as a digital editor for Black Enterprise, Selena is also the founder, executive producer and co-host of Let Your Voice Be Heard! Radio, an award-winning radio show and podcast with a commitment to "informing, educating and empowering millennials on political and social issues." Through "The Voice of Harlem" Selena has booked notable guests including U.S. Sen. Cory Booker and NYC Mayor Bill de Blasio.

Follow Selena on LinkedIn and Instagram.
Bradley & Brandon Deyo
Founders of Mars Reel Media

Sector: Media and Journalism
Age: 27
Bradley and Brandon merged their love for sports with their newfound passion for videography to support high school sports.

After creating their own highlight reels in high school as college basketball hopefuls, Bradley and Brandon Deyo weren't deterred when they didn't have the opportunity to play college basketball. Instead, they received so many compliments on their highlight reels that they decided to turn it into a business, Mars Reel Media. They saw there was a need for more coverage of high school sports and more of those players and through Mars Reel Media, they are making it happen. Mars Reel features thousands of players from dozens of schools while employing several freelance videographers to cover games throughout the week.

Learn more about Mars Reel Media.
Follow Mars Reel Media on LinkedIn and Instagram.
Kenisha Dennis
CEO and Founder of Black Girls Can, Inc.

Sector: Nonprofit
Age: 28
A founder that's the epitome of Black Girl Magic, and that's helping spread and create new #blackgirlmagic
Kenisha is a champion of the betterment and progression of black girls. By day, she works as a corporate strategic marketer, and by night she's the CEO/Founder of Black Girls Can Inc., "a nonprofit organization empowering black girls and women owning, leading, creating, innovating, and inspiring in their communities and at large." Through programming and workshops related to STEAM, entrepreneurship, civic engagement, mentoring, self-esteem building, financial literacy and brand building workshops, Black Girls Can is helping young women of color see the beauty in themselves and the bright future they can build, regardless of their circumstances.

Learn more about Black Girls Can.
Follow Kenisha on LinkedIn and Black Girls Can on Instagram.
Taylor Toynes
Executive Director for For Oak Cliff

Sector: Nonprofit
Age: 30
As a teacher, Taylor Toynes recognized so many of his students had needs that were not being met so he has made it his mission to set up as many children as he can for success.

Taylor recently was announced as a Camelback Ventures fellow for his work in uplifting and educating Black youth in the Oak Cliff area of Dallas, Texas. Since launching For Oak Cliff, he has helped underserved Black and Latinx children get resources to help them in school, and also for their personal development through its focus of education, community building, and advocacy.

Learn more about For Oak Cliff.
Follow Taylor on LinkedIn and Instagram.
Tequilla White
Founder of Tequilla White PR

Sector: Public Relations
Age: 26
A gifted storyteller with a passion for the public relations industry and her clients too.

Tequilla is responsible for managing some of the brightest and most promising creative millennials of color. She has built campaigns that not only help her clients scale their businesses, but they also raise awareness for several different issues. Through her mantra "Nothing is impossible — it's just about figuring out a way to make it happen," Tequilla has made her mark on the public relations industry, leaving a lasting impression on every client and campaign she touches.

Learn more about Tequilla White PR.
Follow Tequila on LinkedIn and Instagram.
Omari Evans
Account Executive & 2020 National Issues Publicist of BerlinRosen

Sector: Public Relations
Omari has been recognized by PRWeek's 2019 "Best in Corporate Social Responsibility."

PR pro Omari Evans has built his career across several industries and sectors including government, entertainment, business to business, and consumer clients. Before he began his career at BerlinRosen, he previously held a media relations role at Ketchum supporting initiatives and securing placements from companies including Verizon Media, Procter & Gamble, and the Puerto Rico government.

Learn more about Omari.
Follow Omari on LinkedIn and Twitter.
Lauren Wilson
Realtor and Entrepreneur

Sector: Real Estate
Age: 27
Lauren Wilson is a multidimensional entrepreneur with several successful brands and an impressive real estate portfolio.

Lauren grew up in the real estate industry and if you follow her on social media, you'll see that it's definitely her calling. Since stepping into the real estate industry, she's built a brand that is both successful and inspiring. She provides insight into the real estate industry on her Instagram and shares her knowledge for others to learn from her as well. Her work speaks for itself, including making over $6 million in closed real estate sales in 2019!

Follow Lauren on Instagram.
Victor Bomi
CEO of ATLCO Real Estate

Sector: Real Estate
Age: 28
Starting with $4,000 from his first real estate deal, Victor Bomi invested in himself and has built a real estate advisory and investment empire.

Multi-generational wealth, financial freedom, and peace of mind. These three outcomes are a part of the mission for the foundation for Victor's company ATLCO Real Estate. The company's clients are from different walks of life, from investors to working-class professionals, and are all empowered to make financial investments that will create lifelong wealth for years to come. Since the inception of ATLCO Real Estate, Victor has made over $4m in property acquisitions.

Learn more about ATLCO Real Estate.
Follow Victor on LinkedIn and Instagram.
Nichole Lynel
CEO and Fashion Designer at Shop Nichole Lynel and NL the Label

Sector: Retail and Ecommerce
Age: 35
From the age of five, with the reassurance that fashion was her calling, Nichole set out to make her dream a reality.

Entrepreneur, designer, and fashionista – Nichole Lynel didn't always work in fashion. She attempted several career paths but realized that one thing was certain: she always knew she could make a difference in the world of fashion. Nichole's first fashion enterprise was an online boutique she co-founded in 2014. After parting ways with her partner, Nichole founded Shop Nichole Lynel, and NL the Label.

Learn more about Shop Nichole Lynel and NL the Label.
Follow Nichole on LinkedIn and Instagram.
Adrian Wayman
Founder at Green Box

Sector: Retail and Ecommerce
Co-founded with his father in law, Adrian Wayman's Green Box is a family-owned and operated Cannabis subscription and delivery service.

Yes, you read that correctly. If you live in Oregon, you have access to the first licensed Cannabis delivery service operating in Oregon, Green Box. The company is also the only place in Oregon you can receive a Cannabis subscription box. Adrian Wayman is setting a new standard in the Cannabis industry, disrupting the norm with creative methods.

Learn more about Green Box.
Follow Nichole on LinkedIn and Twitter.
Aisha Bowe
Founder and CEO at STEMBoard

Sector: Science
Age: 34
"If Aisha Bowe had followed her guidance counselor's advice, she would be a cosmetologist…"

Imagine being told what direction you should go in but realizing your actual potential. Instead of cosmetology school, Aisha Bowe embarked on a journey that led her to become an aeronautical engineer and entrepreneur. Because of her focus and drive, she manages private-sector technology clients and multi-million defense contracts as a millennial in the science industry. Her drive has led her to launch STEMBoard, which is a solution-based tech company that solves complicated issues that their government and private sector clients face. Aisha is paying it forward by inspiring minority youth with an interest in the STEM industry to recognize their talents and expand upon their educational pursuits.

Learn more about Aisha and STEMBoard.
Follow Aisha on LinkedIn and Twitter.
Justin Shaifer
Founder at Fascinate Inc.

Sector: Science
Age: 24
As a millennial in STEM education, Justin is breaking barriers by being a relatable voice in the science industry, helping to inspire Gen Zs to realize their potential in STEM.

As a millennial expert in the science industry, specifically STEM education, Justin has created a brand to support his goal "to be for STEM what ESPN is for sports." As large of an undertaking as this may be, Justin is making major strides in this movement, which includes the launch of his company, Fascinate, Inc. Fascinate develops partnerships with several STEM-related organizations to encourage and motivate underrepresented students to consider careers in the STEM industry. As a native of the south side of Chicago, Justin wants youth to see beyond their own neighborhoods and be comfortable fulfilling their dreams, regardless of where they come from.

Learn more about Justin and Fascinate.
Follow Justin on LinkedIn and Instagram.
Jeremy Hills
Trainer & Director of Human Performance at Ladder

Sector: Sports
Age: 30
This mogul millennial started his career as a running back at UT Austin, playing against and alongside some of the best athletes of our generation.
When athletes are looking to be trained by the best, Jeremy is one of the first few trainers that come to mind. Currently, he is the Director of Human Performance at Ladder, and is a well-known sports trainer that has trained elite-level NFL, MLB and NBA talent, WWE superstars, musicians, actors, and more. Some of his most notable clients include Earl Thomas, Kenny Vaccaro, and Anicka Newell. During the off-season, Jeremy has also helped prepare athletes for the NFL combine.

Learn more about Jeremy and HQ.
Follow Justin on Instagram.
Claressa Shields
Boxer & 2x Olympic champ
Sector: Sports
Age: 24
The GWOAT
Undefeated once referred Claressa as the future of women's boxing, but honestly, we think it's safe to say she's the future of boxing – #period. Just recently, the Flint, Michigan native became the undisputed, 3x division world champ, making her the fastest to win titles in three weight classes, and the only American to win back-to-back gold medals in boxing (male or female).

Follow Claressa on Instagram.
Abyah Nycole Wynn
Cofounder & Managing Director at Twenty65 Fund

Sector: Venture Capital
Age: 30
The VC that's obsessed with the success of minority and female-led startups.
Currently, Abyah is the Vice President of Business Development at Trimantium Capital, and launched Twenty65 Fund in 2019 to support socially responsible startups led by women and people of color. She was inspired to start the fund based on her experience as an outsider in the venture capital industry and her "hardcore belief that diversity is more than an HR buzzword – it is a massive, untapped market opportunity."

Learn more about Twenty65 Fund.
Follow Abyah Nycole on LinkedIn and Twitter.
Henri Pierre-Jacques, Jarrid Tingle, Brandon Bryant, & John Henry of Harlem Capital Partners
Sector: Venture Capital
Age: 28 (Henry), 28 (Jarrid), 300 (Brandon), 27 (John)
Harlem Capital Partners is on a mission "to change the face of entrepreneurship by investing in 1,000 diverse founders over the next 20 years."

Focusing on investing in the businesses of minority and women founders, Harlem Capital Partners (HCP) is committed to supporting and providing venture capital to minority and women-founded companies. In 2019, HCP closed its first fund for $40 million, allowing them to continue impacting the businesses of underserved startup founders.

Learn more about Harlem Capital.
Follow Harlem Capital on LinkedIn.
Want to nominate someone you've been following for 2020's list? Fill out this form.