Women's History Month may have ended, but do we really need just a month to celebrate the impact women have made on history, our country, and our lives?
Yep, I didn't think so either.
So many times, when we think about history, we always think about what has happened years ago. I always want to make sure we pay tribute to those Black women that paved the way: Ida B. Wells, Madame CJ Walker, Dr. Dorothy Height, Shirley Chisolm, Phillis Wheatley, and so many others. But, I also think it's so important to reflect on those that are making history as we speak, creating lanes and legacies that will be talked about for years to come.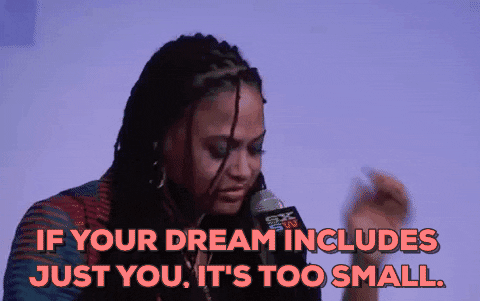 And just who are these amazing women that I'm speaking of? Glad you asked! There are so many amazingly dedicated women that are changing the way people work, play, and live every day. While I am only listing a few, know there are so many more women who should and deserve to be celebrated. So make sure you take a moment to celebrate those you know making history today!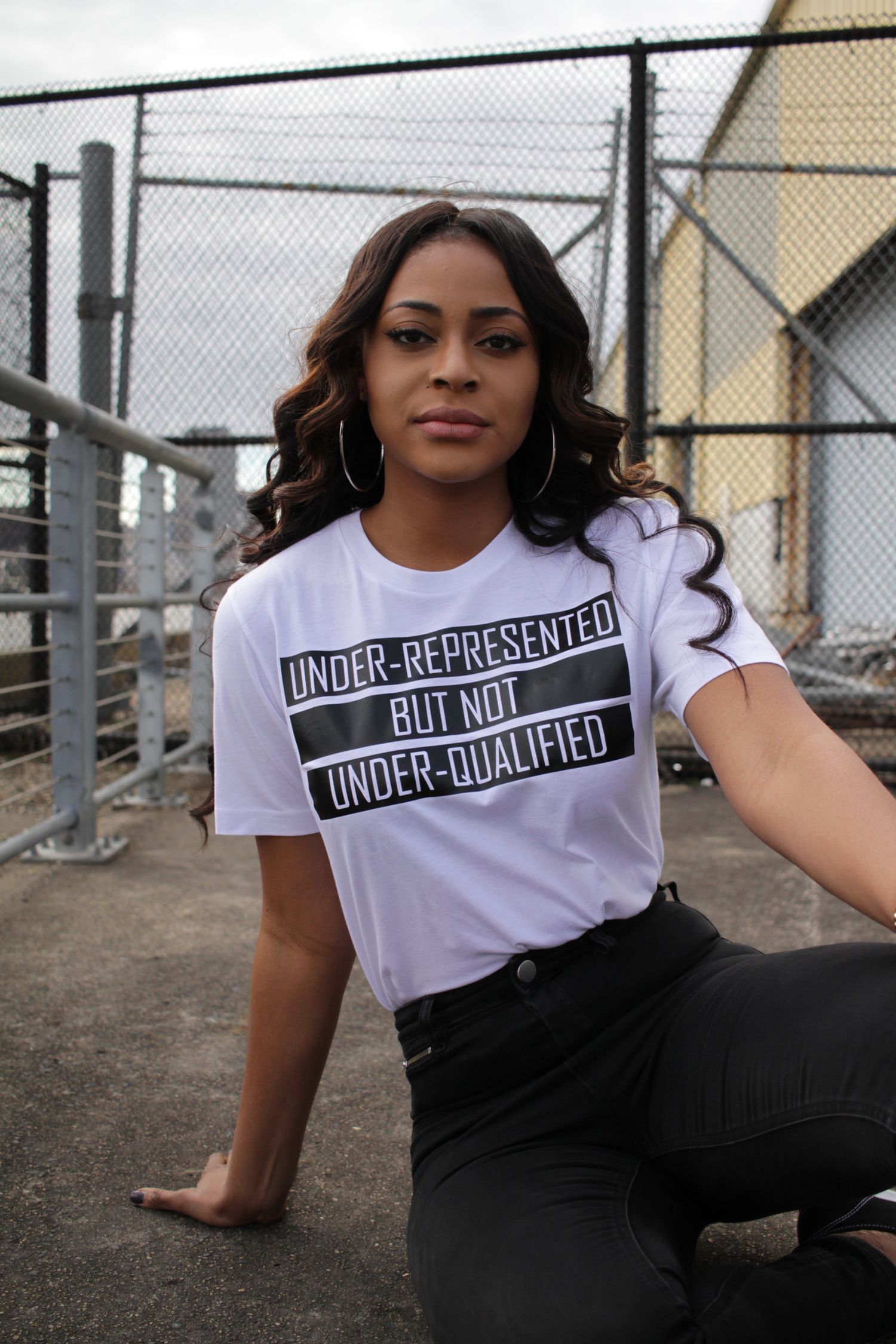 For many of us, we dreamt of attending college at a young age, and spent our entire pre-college career to prepare for applying for college and taking the necessary tests to be admitted as well. Jasmine Chigbu was one of those students. While moving through the educational application process, Jasmine recognized there was a lack of support and access for underrepresent students that were looking to attend college and benefit from scholarship opportunities. Jasmine saw that significant amounts of scholarship dollars and internships were being left on the table because students were ill-informed.
The solution: Minorities to Majorities. Through Minorities to Majorities, Jasmine is helping students, specifically those of color, women, and those that identify as LGBTQIA+, find the scholarships and the internships that can support their educational and professional journeys. Jasmine and her team are providing access to opportunities underrepresented students and are making it possible for these students to have an affordable educational experience.
Instagram: minoritiestomajoritiesapp
Stephanie Lampkin-Blendoor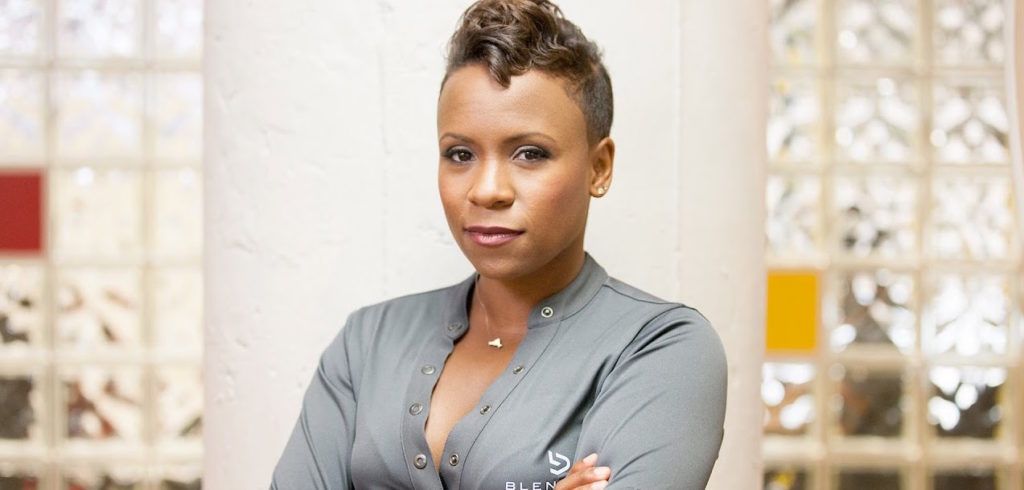 As a Stanford and Massachusetts Institute of Technology (MIT) graduate, Stephanie Lampkin knew at an early age that the technology industry was her future. In fact, she learned to code at 13, sending her well on her way to become a tech expert. Through her tech journey, Stephanie recognized there was a bias related to hiring after her own experience with a major corporation. Although she had the knowledge and education, they still denied her the role she was qualified for, informing her that she didn't have the technical experience necessary for the position. Even with her MBA from MIT and significant experience, she was instead offered an opportunity in sales and marketing, completely unrelated to her expertise.
It was then that Stephanie realized that she wanted to help other experienced and educated people of color avoid these pitfalls whenever necessary. With that, Blendoor was born. Blendoor removes the bias during the interview process by eliminating a candidate's name and photo. The reason? Because when you exclude race, gender, and age from an application, their education and work history are the main focus. It allows a recruiter to see the candidate for who they are: a candidate and not a person of a particular gender or race. Blendoor is currently a tool used by Twitter, Google, and even Facebook. It continues to be an essential piece of the recruitment process for several candidates of color that want their opportunity to showcase their talents in roles they have worked hard to qualify for.
Instagram: blendoorapp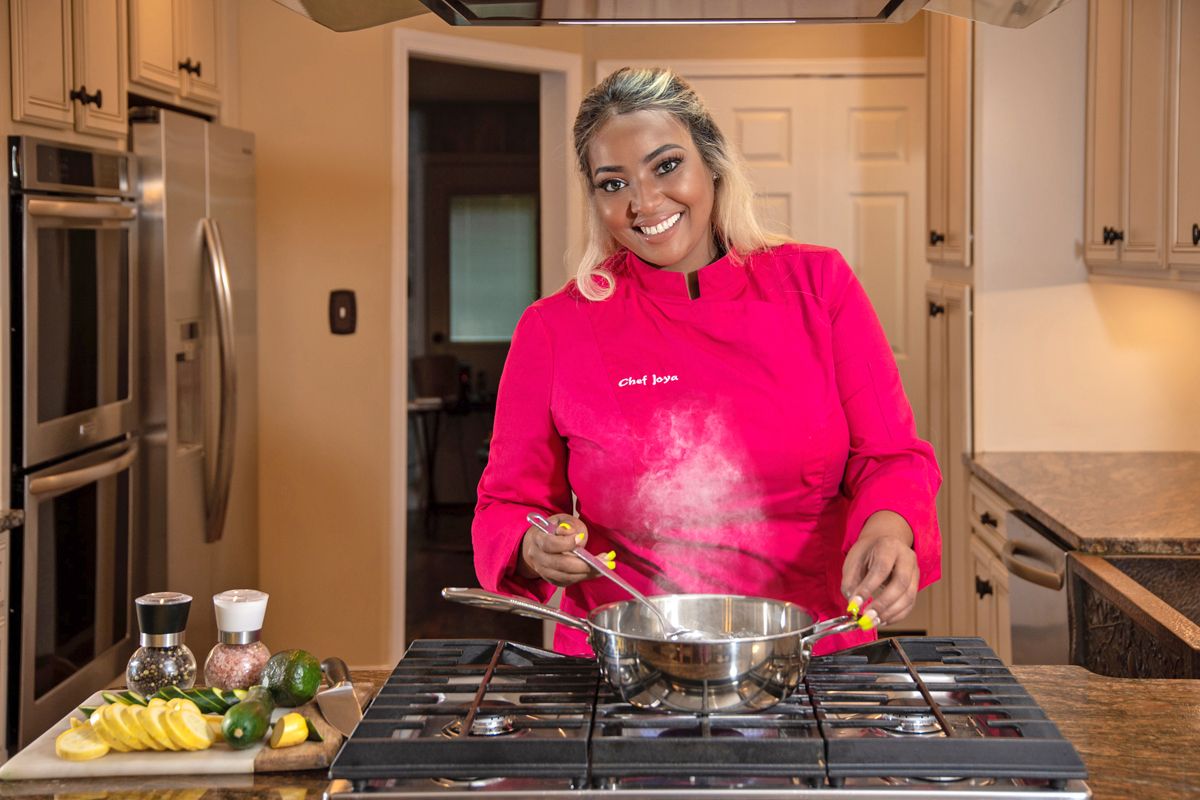 Anyone can talk a good game about creating healthy vegan dishes, but award-winning chef, Adjoa "Chef Joya" Courtney, can back it up. Chef Joya didn't just decide one day to become vegan; it was a lifestyle adopted at seven years old. Moving to Charlotte, NC in 2011 from Milwaukee, WI, the extraordinary chef created a brand from her vegan pop-up shops, getting so many excited about her vegan food experience.
After testing her recipes on her family friends and uploading her delicious dishes on social media, Chef Joya began to receive requests from followers, from meal preps to live classes and eventually catering their functions and events. What's even more unique about Chef Joya? She makes vegan dishes that we all know and love, and if you didn't know it, you'd have no idea they were vegan. Seriously, check out her videos. You'll be in awe of the curry "chicken" that's not actually chicken. She makes vegan food fun and healthy, making it possible for those that never dreamed of eating vegan food to enjoy it. She's even coming out with a series of vegan cookbooks so you can try her recipes right from home.
Instagram: cookingwithjoya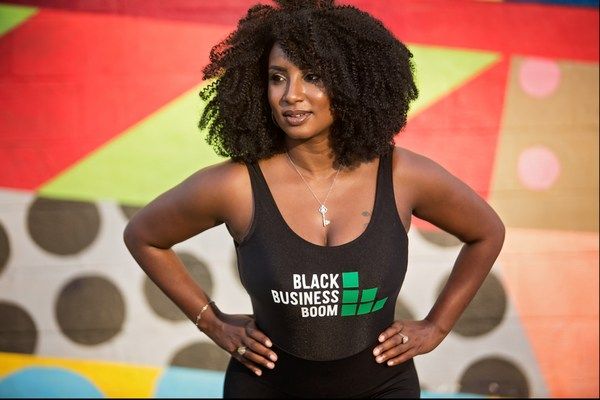 Serial entrepreneur Danielle McGee continues to make her mark on the industry. She is devoted to providing a platform for Black-owned business owners and even aspiring entrepreneurs that celebrates their talents and showcases their business services. It was with this thought in mind that Danielle created an app to provide an opportunity for Black businesses to promote and market their business affordably. Black Business Boom is a mobile e-commerce app for Black small businesses, developed as a vehicle to promote their businesses and services through coupons and incentives, while also recruiting new customers and driving referrals.
That's not it, though! Danielle is taking her support of Black business owners a step forward by launching Boomin Marketing, which helps Black entrepreneurs connect, collaborate, and grow their businesses. From branding and marketing to business development, Boomin Marketing is providing marketing access to Black business owners that need to build or scale and even aspiring entrepreneurs that need support but aren't sure where or how to get things started. She remains dedicated to helping Black entrepreneurs stand out in the world around them.
Instagram: blackbusinessboom
Shayla Varnado - Black Girls Wine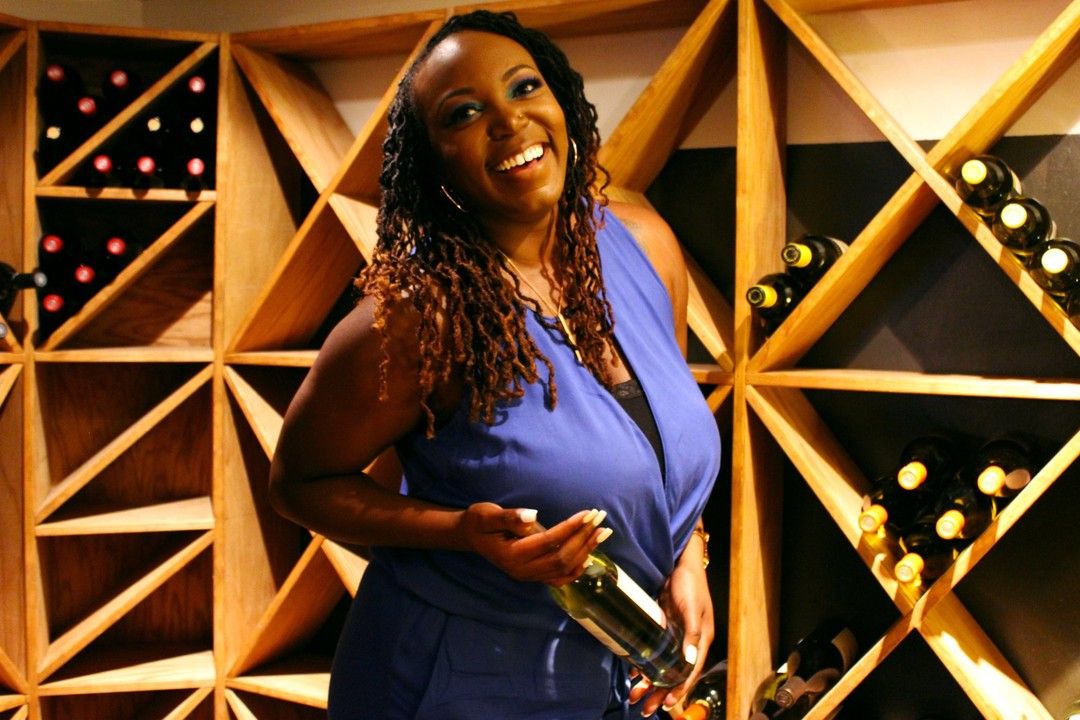 How many of us love a glass of our favorite wine after a long day? I know I do and so did Shayla Varnado. Her love for wine and the lack of diversity in the wine industry is what inspired her to create Black Girls Wine (BGW). Shayla created BGW to celebrate Black excellence in wine and as a platform for Black women to learn more about wine and the wine industry, develop new wine skills, meet new winefriends, and create meaningful wine experiences. Shayla's vibrant personality led her to create her own weekly wine talk show, Wine Down LIVE, where she engages with her wine followers, reviews different wines, and so much more!  In August 2019, Shayla and BGW launched the first-ever wine sorority, the Black Girls Wine Society, providing members with several benefits including a yearly yacht party, monthly meetups, annual wine tastings, and virtual wine gatherings to name a few.
You may be wondering how Shayla came up with the concept of BGW. She has built her platform from her passion and extensive experience as a business strategist. Seriously, Shayla can come up with concepts for just about any business to help them build or scale their business through her strategy company, Alyahs Management. It's how she has continued to expand BGW's platform, through consistent branding and strategy developed from concepts she knew would resonate with her audience. So not only is she building a legacy in the wine industry with BGW but she's helping other business owners create a long-lasting brand just like hers.
Instagram: blackgirlswine
---
But wait, we have more! Be on the lookout for five more incredible millennial women changing the narrative, creating history, and providing amazing resources, services, and support to many!