In 2018, Andromeda Peters stood hand in hand with Mandy Peterson, Miss Minnesota United States, awaiting the final results of who would take home the 2018 title. After what felt like forever, the announcer called Miss Virginia, and Andromeda began her reign.
Born and raised in western Massachusetts, Andromeda attended the College of Lady Elms, received her degree in psychology and theatre, and went on to obtain her master's degree in social work. From a very young age, she knew she wanted to build a career in behavioral science.
Mental health was Andromeda's platform during the 2018 Miss United States pageant, and after her 13-month reign, her platform transitioned into the business she runs today. We sat down with her to talk about the importance of mental health and what she has been working on since the end of her reign.
Choosing a platform in the beauty pageant industry is a must. How did you decide you wanted to focus on mental health?
I grew up with a worldly view on life. I had a father who was an immigrant from Ghana and a transgender mother who is now my second dad. One of my fathers is a psychiatric nurse, so I've always been exposed to the industry. And as a child, my aunt, who is the most amazing person ever, lived with us and has schizophrenia. Early on, I was able to witness her struggles with her diagnosis.
I also remember how the Black community responded to her. I remember asking my mom, at the time, why? Why does the world treat her that way? And her response was our community doesn't quite know how to respond to it yet. I was only five years old, but it made a significant imprint on my life. I believe that is why I am such a huge advocate for mental health.
Are these reasons why you became a licensed independent clinical social worker?
Yes, it is. After I finished grad school, I was on my way to becoming a therapist. While competing in pageants, I was also training underneath a supervisor to get my license to be an independent practitioner and independent therapist.
When I competed in the Miss United States 2017 pageant, I placed in the top 10. I left the pageant that year intending to win in 2018. When I returned, I wanted to bring my career with me, what I do for a living. I brought my mental health platform, which was the first time I ever talked about it.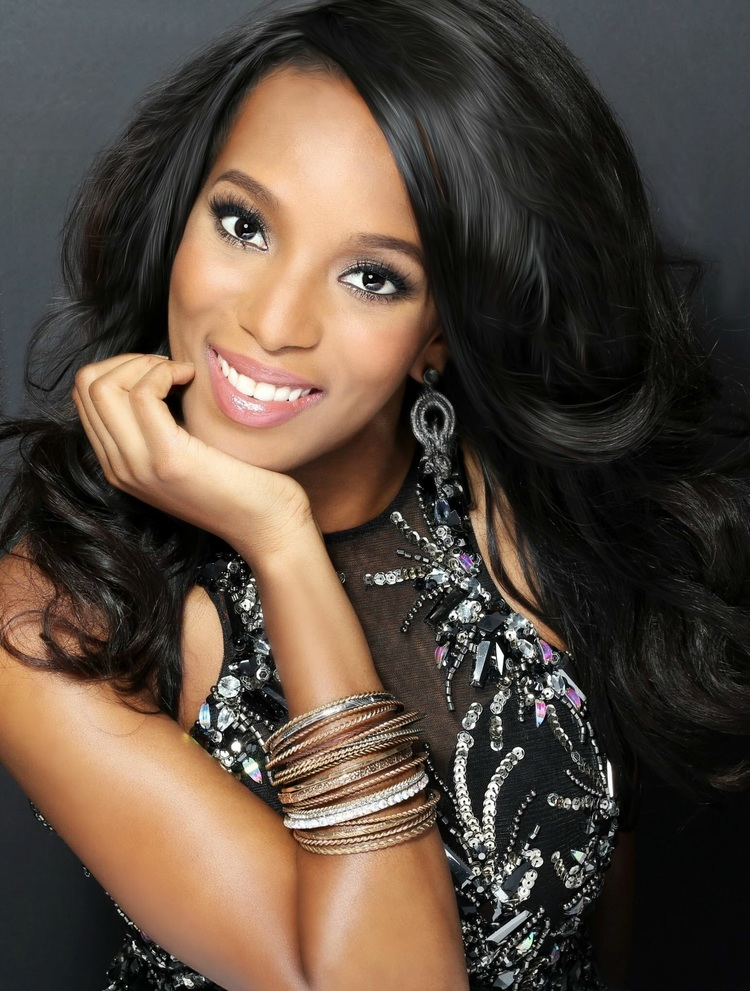 There were, and still are, several crises happening in our country and all over the world, school schoolings, and suicidality amongst youth. I wanted to build a platform that could touch those areas and speak about what I do daily. I went into the 2018 pageant with more intention, direction, and purpose.
Was your goal always to transition your competing platform into a full-on business?
[Not really], but I am thrilled it did. After I crowned the 2019 winner, another Black woman, I had plans to spend time with family and regroup, but I kept getting contacted directly for opportunities. So I had to begin to build a team to assist with the overwhelming but good response of my platform. I had to hire an assistant, manager, and a PR agent.
Tell us about your business. What exactly are your goals and what do you seek to accomplish?
My organization is called Your Mind Matters, and I partner with other community leaders and nonprofits to provide mental health education in a way they seem fit. For example, I am an international nonprofit ambassador for the TIS Foundation, and they work with families who are recovering from domestic violence and those who live in poverty-stricken neighborhoods. For over 25 years, they have given financial and vocational resources to these communities. Now, with our partnership, I get to bring in mental health resources.
I go into school systems and teach people the importance of seeing a therapist and how to do it. Help people understand how to manage their emotional wellness independently because the work doesn't stop in the therapy room. I teach children about mindfulness, breathing techniques, and self-care. I hold workshops specifically for women, where I provide levels of expertise through fitness and nutrition; how to take care of yourself inside and out.
My goal is to bring mental health into people's backyards and encourage these conversations to happen in the Black community more often. Unfortunately, this topic remains taboo in our communities. Talking about mental health and asking for support is portrayed as a sign of weakness, and it's not. Too many young Black kids, teens, and young adults are becoming caregivers at an early age. They need mental health support to understand what their emotions are as they support others.
You are building something amazing, very Mogul Millennial-style. What does being a Mogul Millennial mean to you?
It means freedom in self-defining. It's a luxury I don't think every generation has had—the freedom to be able to have time for self-exploration. Turning passions into profit that allows people to make a living while giving back to others. To me, that is what being a Mogul Millennial is about—to build freely.
---
Feature photo credit: Fadil Berisha Photography