With more states looking to decriminalize cannabis usage, more people are looking to capitalize on an expanding market. It's like the new "green rush." U.S. sales of medical marijuana are projected to reach $13.1 billion by 2025, according to cannabis analytics company, New Frontier Data. Therefore, if you have the passion for it, running such a business could be worth jumping through the regulatory hurdles.
Sam Adetunji and Joshua Green, the co-founders of Veriheal, a platform that makes the experience of getting a medical marijuana card as easy as possible, share with us how they navigate the tricky terrain and seek to increase access and opportunity for more people through medical marijuana.
Starting in 2017 under a different name, Adetunji and Green say they were previously delivering cannabis accessories—bongs, lighters, rolling papers. Then, customers kept asking them where they could get the actual cannabis or a cannabis card. That's when they decided to pivot. "The idea was basically birthed out of a need we discovered in the marketplace," said Green.
The upfront cost for tech talent and regulation compliance
The first challenge Adetunji and Green had to work through was paying for tech talent. Though they had basic technical skills, neither had the extensive technical prowess to build out the platform. There was also a crucial aspect they had to integrate— Health Insurance Portability and Accountability Act (HIPAA) requirements. HIPAA compliance is mandatory for entities operating in the areas of healthcare, from operations to payment for services. It maintains security and privacy over patients' health information, which is protected for the most part.
"Some of the main hurdles, at least starting out, were financing the building of the technology," said Adetunji. "There are many different codes and technologically advanced individuals necessary. We were hiring and paying staff and [bringing on] consultants to make sure we're HIPAA compliant. The cost of building the company itself was the hardest part, especially since we're a self-funded company."
The founders say it's been relatively smooth sailing since.
Finding your business partner
Before embarking on this journey together, they each built their own companies separately and grew them to be six-figure enterprises. It was a different experience partnering with someone else. They advise, getting into business with someone you know and trust is definitely the right move.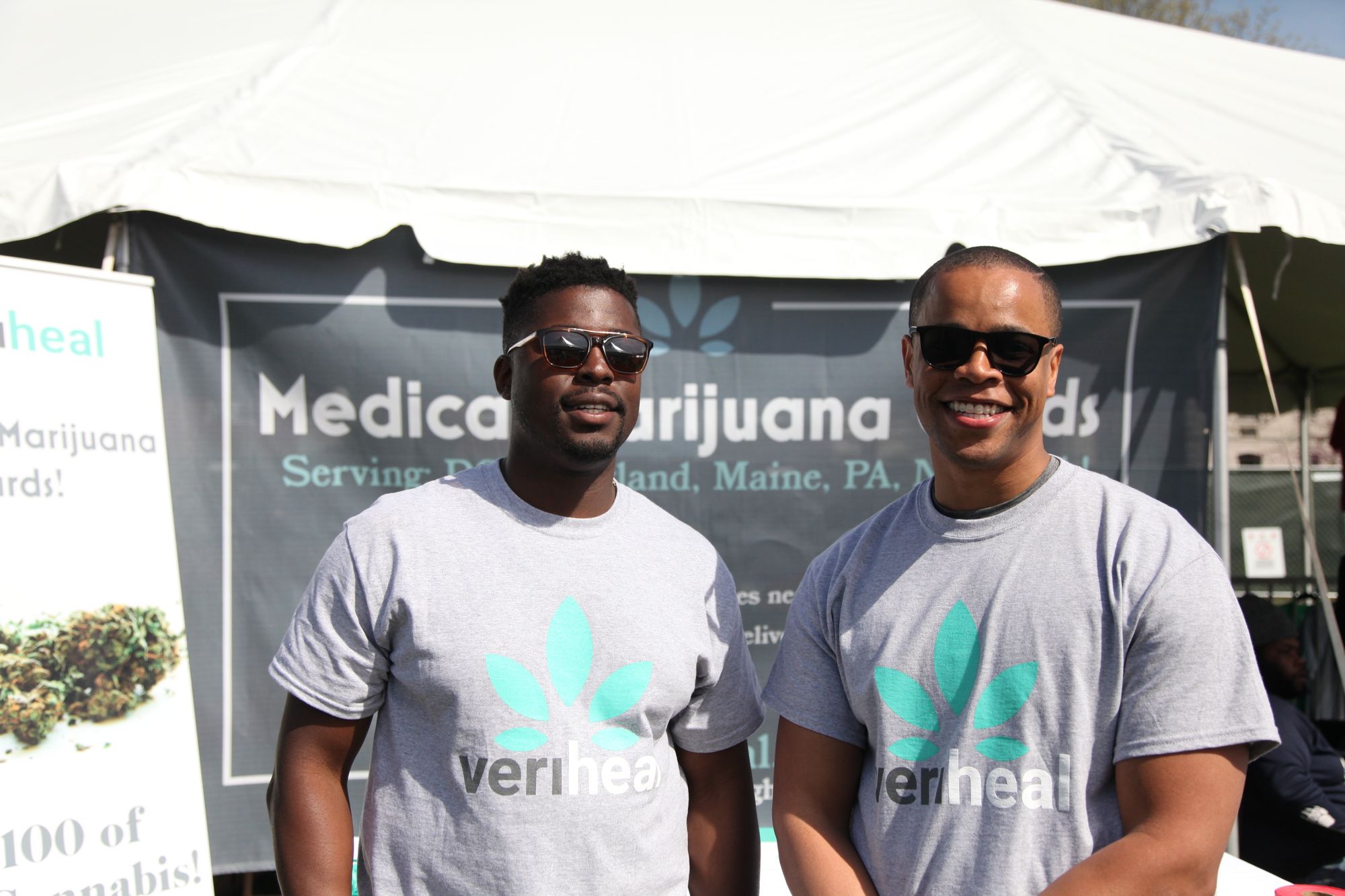 "People ask me all the time for advice and I tell them, you want to go into business with a partner that is a friend first and someone you can trust that's good with business, that is always better," said Green. "In co-founding a company, wearing multiple hats, learning how to work together and have each other's backs, that has been tremendous for us. Because we're both hungry, we both love getting up early, grinding and working with a team."
Working out of Washington, D.C., the company has grown to 30 employees in two and half years. They credit their growth to automation. They say investing in the right infrastructure—even at its large cost—was key.
"We learned how to really scale," said Green. "That's probably been the biggest success for our company. As soon as we see a little bit of success, we focus on how to optimize profitability, stabilize and automate and then grow."
The California-raised HBCU graduate also dropped this gem."The key that helped us to scale was technology," said Green. "That was the biggest key we learned with Veriheal."
Be a content leader in the market
Veriheal has a robust area of content called Cannabis Central. The page features articles and videos, not to mention killer graphics and animation. The page sees hundreds of thousands of visitors a month, according to the team. Each blog gets tens of thousands of views.
"We realized that there wasn't any content out there," said Adetunji. "With cannabis being a tough subject to talk about, there needed to be someone to take the lead in creating content and distributing it in the right way." The Brooklyn-born HBCU graduate said they wanted to make sure as a young company that as they explained cannabis, it came out in a fun but knowledgeable way.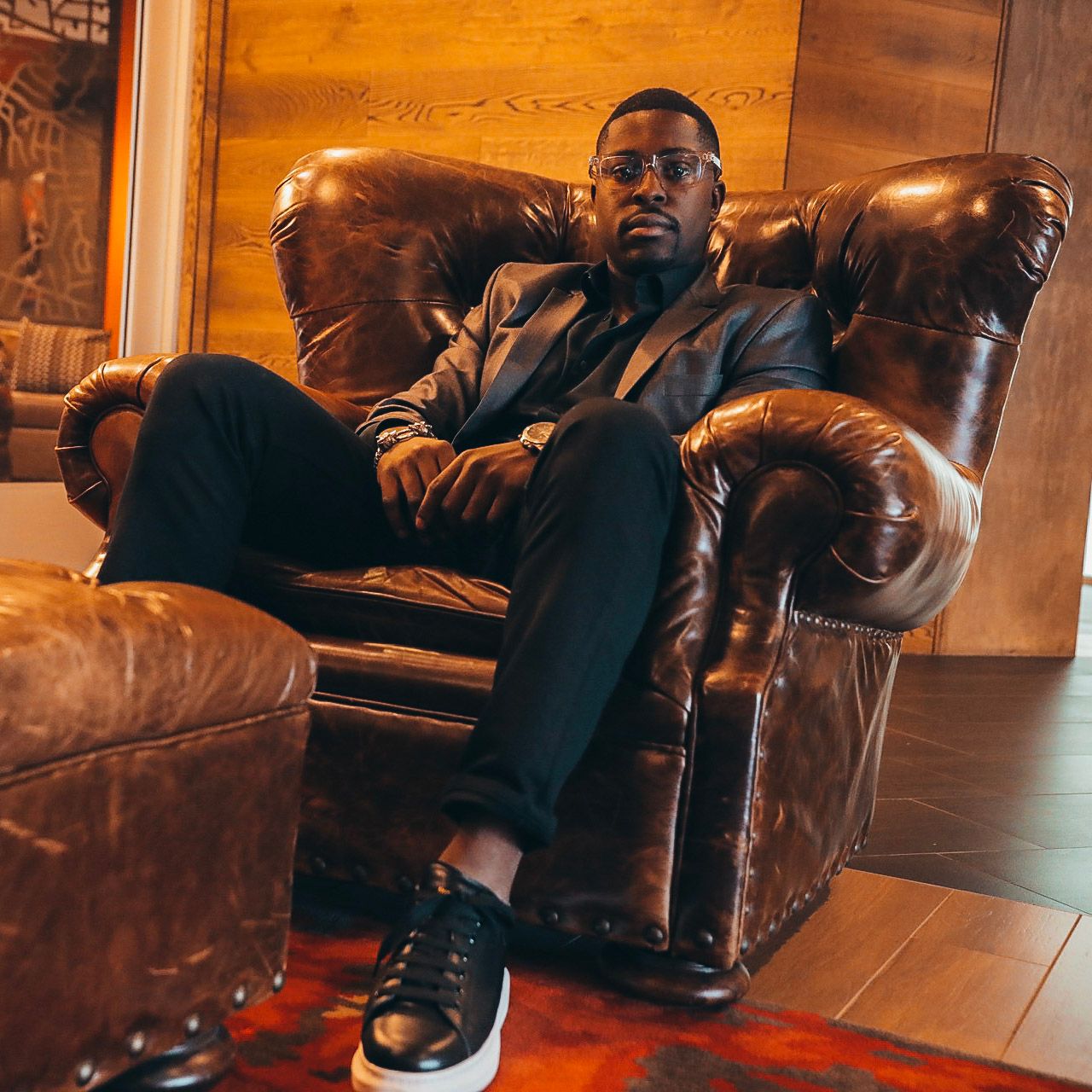 Now it's developed to the point where Google wants to make them the leading provider for cannabis content. They say across their website, videos and social media combined, they're probably reaching over one million eyeballs per month with the sole focus of pushing education and normalizing cannabis use.
Taking ambitious initiatives
Veriheal has yet another offering up its sleeve: offering an inaugural scholarship for those who want to continue research and development in the cannabis sphere.
"To do it so early on is [a bit] monumental," said Green. "What we thought was we wanted to continue the education. Obviously, we started with cards and helping people get access and then also focusing on education and content. We ultimately want to be the go-to source for anything cannabis-related."
"We're business people at heart," said Green. "So, the first thing we make sure is that we always turn a profit. My advice would be, for any business, is to focus on whether they have a viable product and can generate revenue. If they can, then go all in, because the impact that you can have in changing the world is monumental."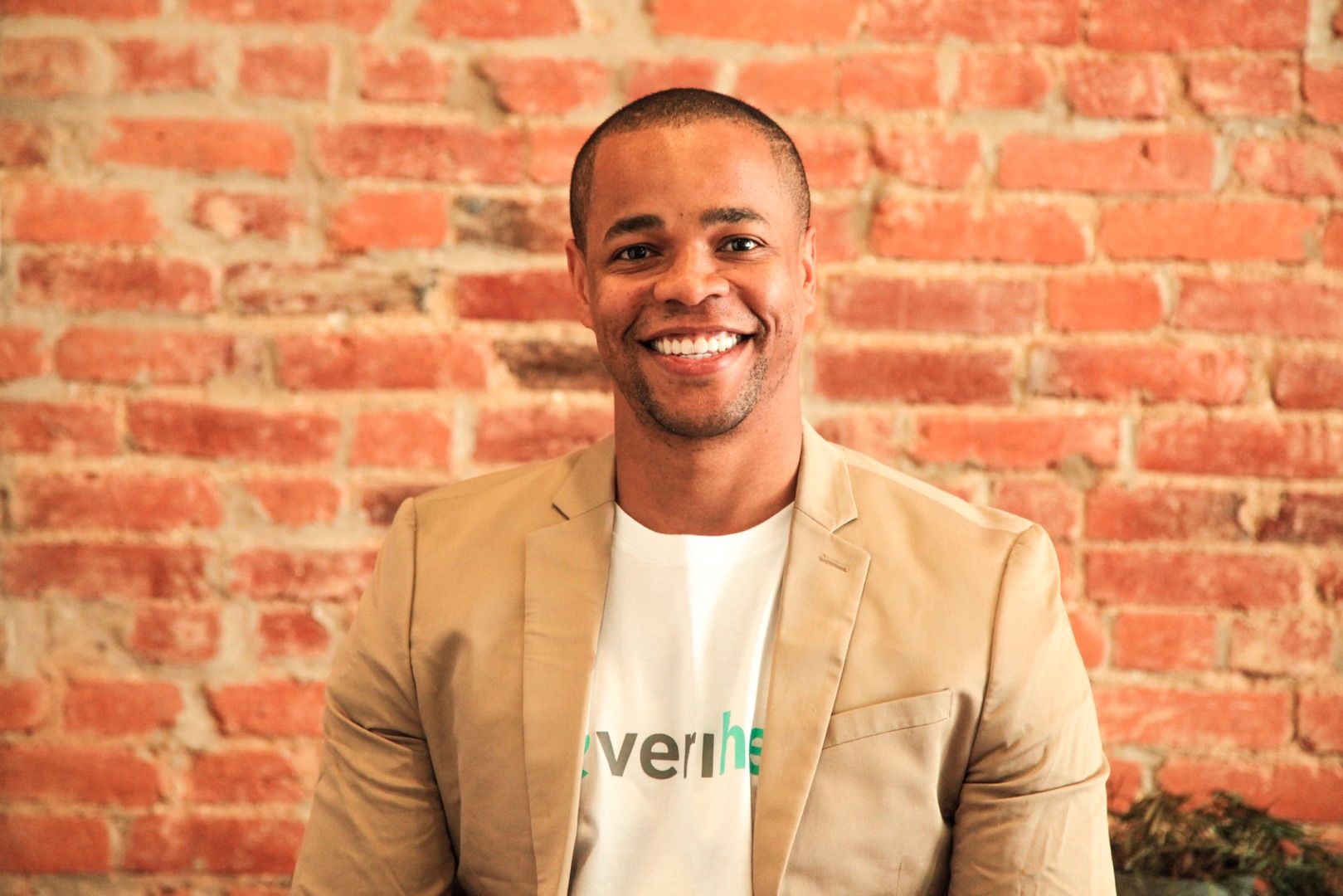 Through setting up a company in a heavily regulated industry, Joshua Green and Samuel Adetunji have found a growth strategy for Veriheal that is working for them. They are part of a group who are hoping the industry continues to enlarge, especially if more states decide to make medical marijuana legal within their borders.
Thus far, the platform has signed over 100,000 patients for their respective medical cannabis programs. Through the scholarship program, more people will learn their name and how committed the company is to changing the face of cannabis. In taking their words and advice, others who want to get in on the rush can do so safely and smartly.
You can learn more about Veriheal, how it works and more by visiting their website.