At a time when the Black community is protesting and fighting for equality in America, it's more important now than ever to support Black-owned businesses. If you're looking for Black-owned coffee shop to get your favorite frap or tea, we've got a little something for you.
Go ahead and add these 15 coffee shops to your list!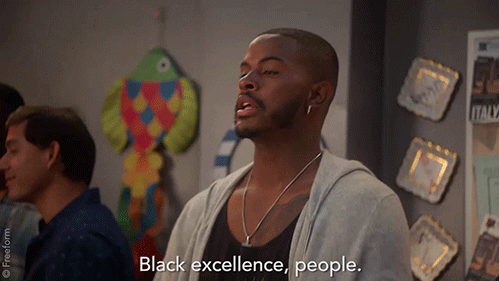 Imagine being a comic book fanatic and a coffee lover and having the opportunity to indulge in both, in one place. Insert Amalgam Comics & Coffeehouse–a coffee shop with a unique twist.
The comic book store and coffee shop in North Philadelphia was created by comic superfan Ariell Johnson to celebrate geek culture. It is the only Black-woman owned comic and coffee shop and is also the first Black-woman owned comic book store on the east coast.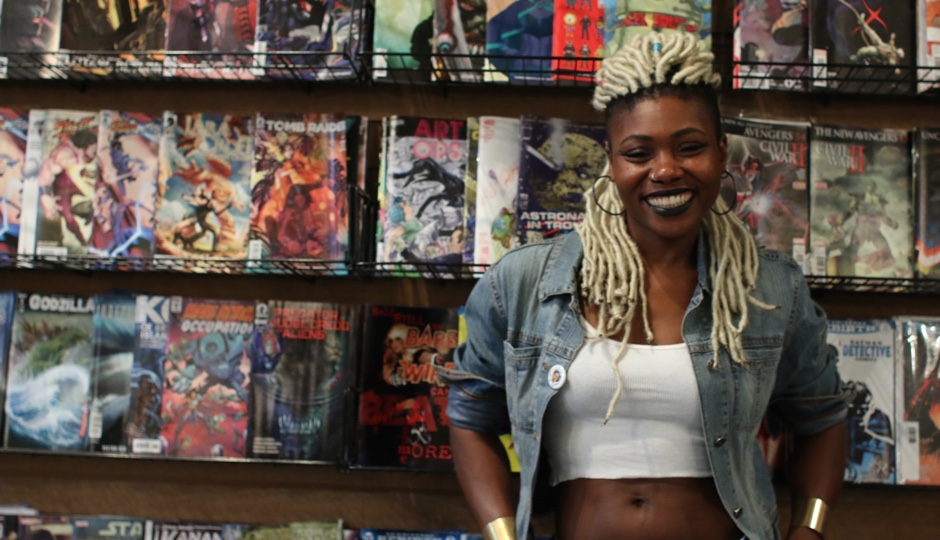 With a mission of providing "the ultimate community gathering place where everyone could 'be you,'" which is also the pronunciation of the caffe, Dorian Bolden created Beyu from his own social and cultural experiences. Beyu has several areas to their caffe, including Beyu Blue Coffee, Beyu Catering with specialty coffee creations and delicious meals for any occasion, and Beyu On the Go which delivers fresh, ready-to-eat meals to customers.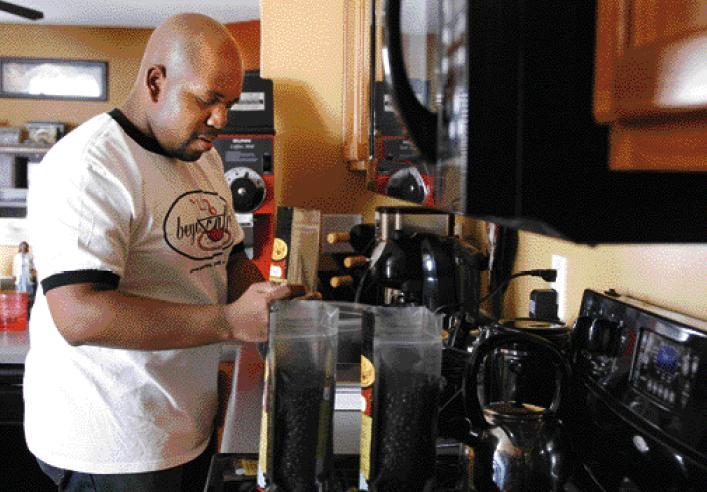 Mia Moss opened Black Coffee FW as a community space and to fulfill the need for a coffee shop on the eastside of Fort Worth. To further involve the eastside community, Mia developed two custom coffee blends: The Eastsider, a medium-roast coffee and The Poly Blend, a dark roast coffee named after Polytechnic High School on the east side. Mia is reinvesting in the community she was raised in and Black Coffee FW is helping her to do successfully.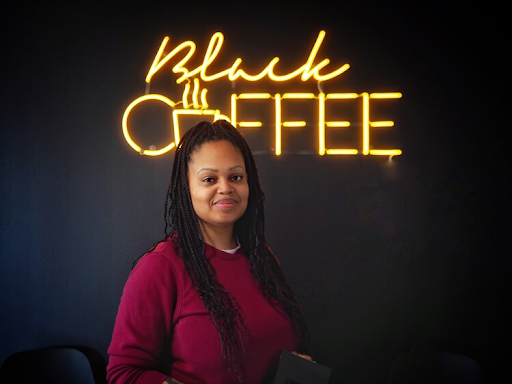 After a visit to Asmara, Eritrea, Efrem Fesaha, an Eritrean-American, had an amazing coffee experience and decided Seattle needed a coffee shop to give others a similar one. He recognized the East African community in Seattle was having a hard time locating the unroasted green coffee they were used to roasting in their own homes, offering quality and consistency.
Collaborating with coffee farmers from several African nations, Boon Boona Coffee is helping those farmers sustain their crops and allowing Efrem to create long-term relationships by being "the bridge between African specialty coffee and you."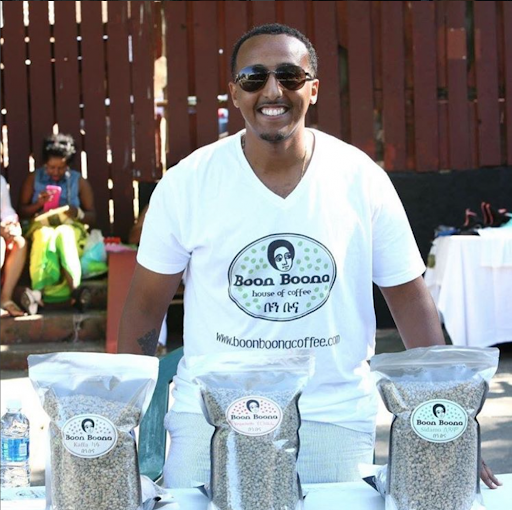 Jazz and coffee are two of Sam Belton's favorite things he combined to create a café the city can enjoy. When you enter City.Net, you'll hear the vibrant sounds of jazz music from several different artists and you'll smell freshly roasted Abyssinia coffee.
The daily lunch specials–from Wing Wednesday to Fish Fry Friday–along with the regular menu with SAMiches named after Sam's family will keep you returning for more. Coffee is available to purchase online and catering services are available for events with their onsite catering company, Shani's Exquisite Catering.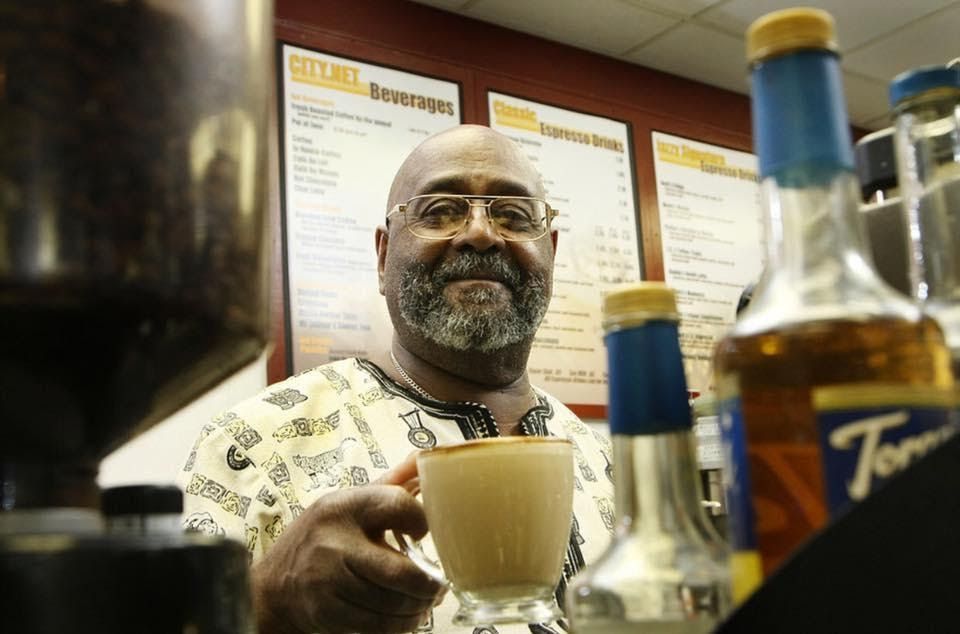 Coffee Culture Too is bringing a different coffee experience to Washington DC. Their beautifully decorated space is not only a coffee shop, but an art gallery, live performance venue, and event space. Their mission is to bring delicious coffee and diverse culture to the DC community.
Veronica Cooper, owner of Coffee Culture Too, is providing a space for a different vendor and artist to share their talents through their products and services in her space while giving guest an unforgettable coffee experience.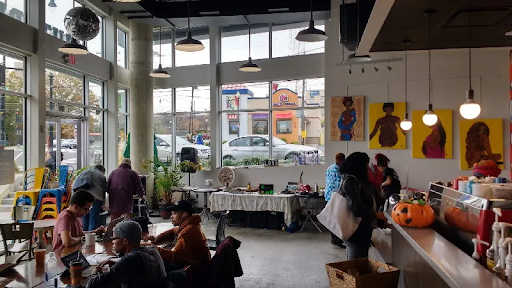 Have you ever visited a coffee shop with a sneaker theme? Well, you may want to add Deadstock Coffee to your bucket list. Ian Williams developed a hub for creatives to visit a judgmental-free zone. Anyone could walk through the door at any moment, so they suggest you are on your game at all times. You know, stay ready so you don't have to get ready?
While you don't have to be a sneakerhead to visit, that is their focus, so you can expect talks on a recent shoe release and will see rare sneaker collections in the shop. They don't currently sell shoes in store, but they do roast their own coffee. They can point you in the direction of a shoe store if you need a referral, though!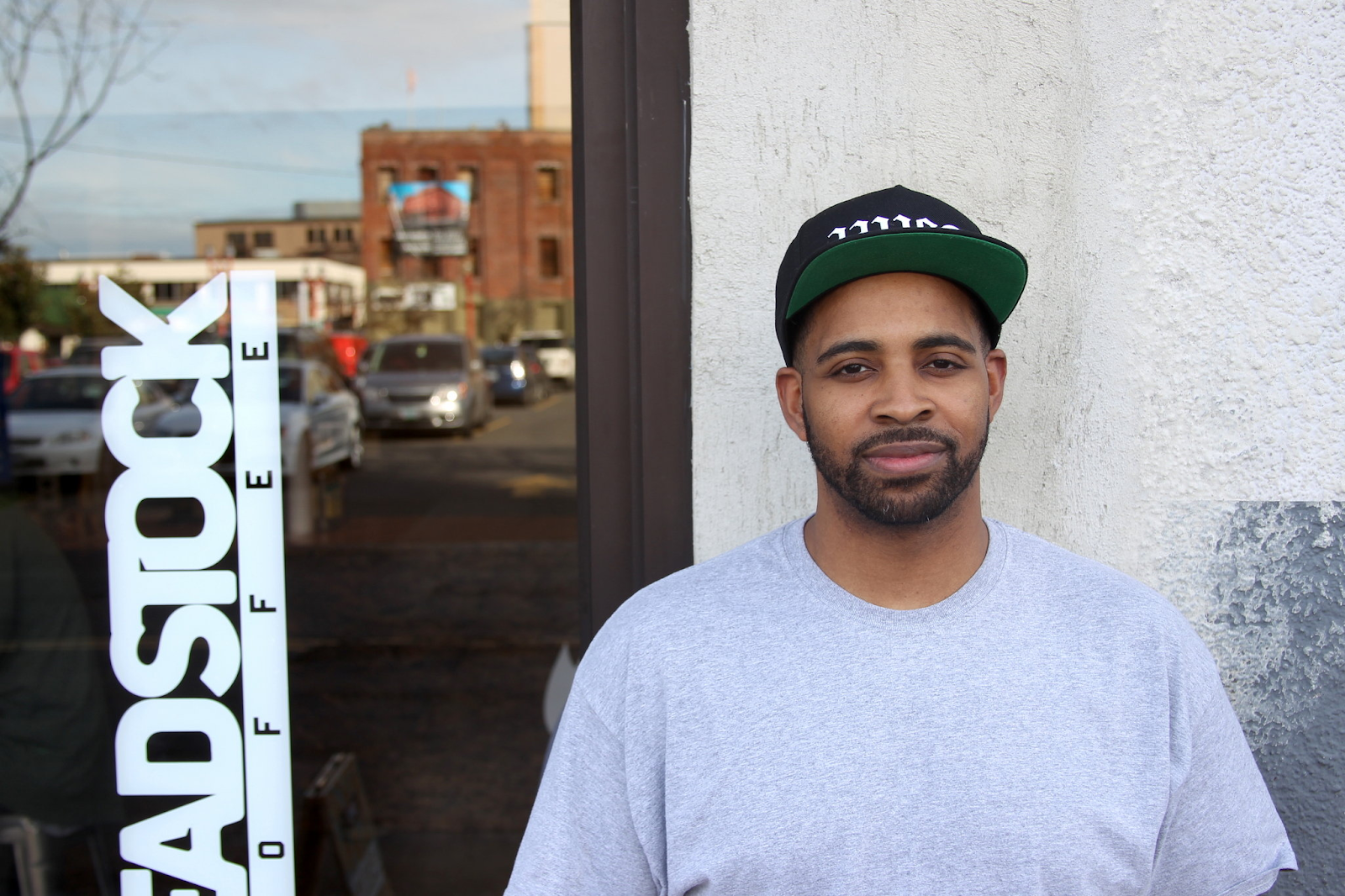 One of those rare times in which a detour is a good thing! Mike Hargett, a former bookstore barista, has taken mobile coffee to the next level, creating a full-service mobile coffee shop in Charlotte. This coffee bar offers locally roasted coffee and espresso as well as hand-crafted beverages to customers. Detour even caters private, sporting, and corporate events, giving them a fun and unique coffee experience.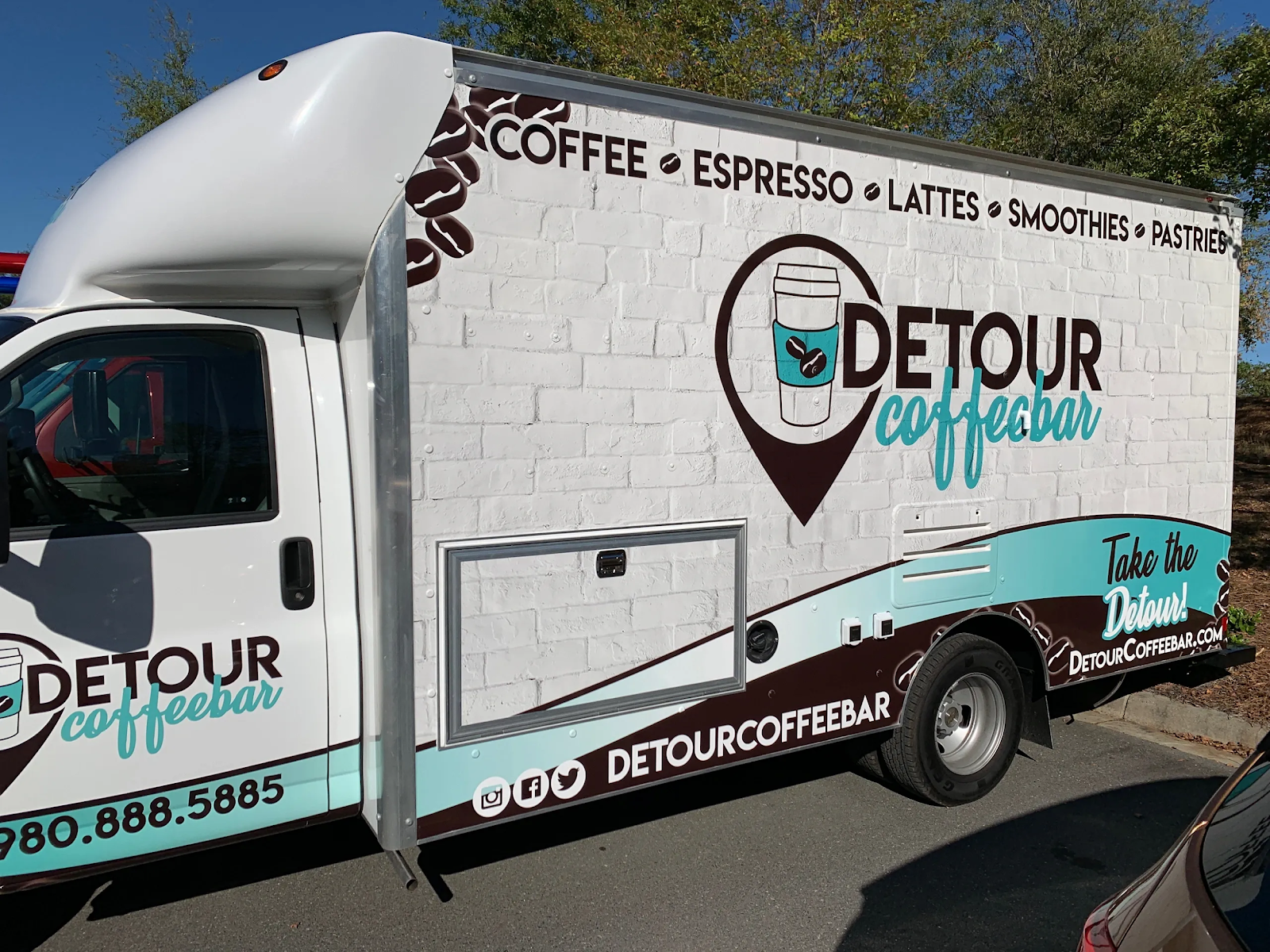 Co-owners Keon Lewis and Monique Messer are serving up delicious fair-trade coffee from Columbia, Honduras, Guatemala, and Uganda. Their coffee menu has several options including frappé, latte, espresso, cappuccino, and cafe Cubano just to name a few. If coffee isn't your thing or you just need a cup of tea, they have you covered! They don't just stop at beverages though; they have a variety of tasty food selections and Thursday through Saturday nights, guests may experience live music, open mic nights, tapas, wine, and more!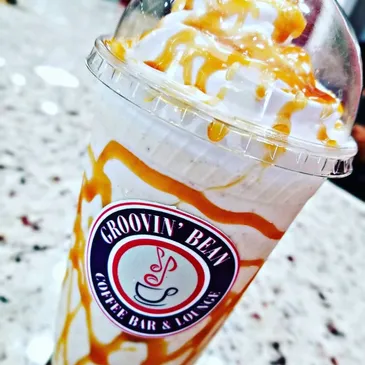 For Margaret Nyamumbo, selling great coffee was just the tip of the iceberg. She wanted to change how much coffee farmers, especially women, were compensated for their hard work in growing coffee. Margaret recognized there was a strong inequality between how much farmers were receiving and the value of the coffee they created. She made it her mission to change it, and Kahawa 1893 was born.
The goal is to provide farmers the funds paid for coffee, especially women who do most of the work, but aren't compensated because they typically don't own the land. She has also set up a women's fund to support women and help them find financial independence.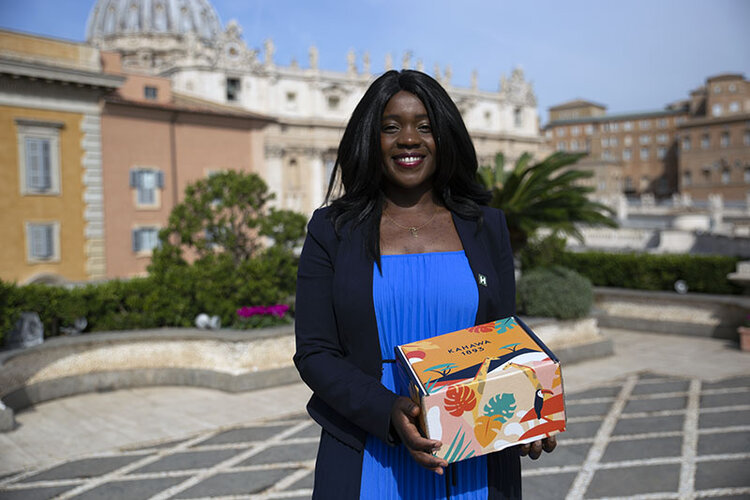 With a love for community, coffee, and real estate, Trez V. Pugh, III opened Sip & Savor to further his passions. So many people enter the doors of Sip and Savor– from elected officials to college students–making it a hub for community and conversation.
The coffee that many in Chicago love to grab a cup of is certified fair trade, and some are even certified organic and shade-grown, which means the products you buy maintain biodiversity, provide shelter for migratory birds, and help reduce global warming. To further its mission of community, Sip & Savor also carries pastries and small bites from other local businesses, in addition to their own menu of breakfast items.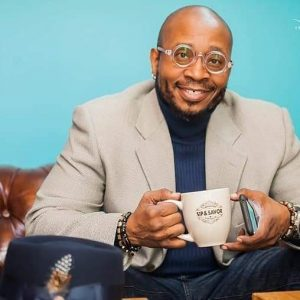 The Narrow Way Cafe was created with the community in mind. David and Jon Merritt, with the support of their parents, leaders of the Straight Gate International Church, transformed the church's bookstore into The Narrow Way Cafe and Shop. It was a way to support the church congregation as well as the community, both physically and spiritually.
After experiencing success from this concept, they decided to expand to "provide the best quality coffee & baked goods experience in a stress-free environment." They have even launched the Java Club, which includes a unique coffee blend delivered to members each month.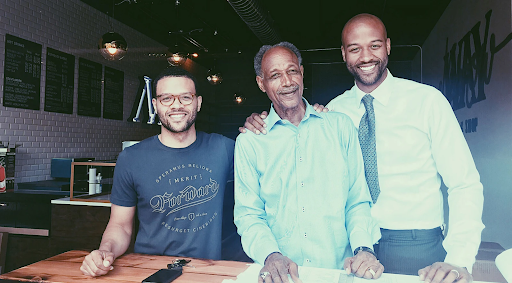 Wanting to recreate her coffee house experiences from New York–filled with cool vibes, music from local artists, and great conversations, Cassandra Ingram decided to start her own coffee shop.
Her goal is to give people an escape from their everyday grind and a place they can network or even just relax. Their high-quality coffee is available for guests in-store or for them to take home. They grind coffee any way a customer wants it, drip, espresso, or french press. They are making it easy to have the Urban Grind experience right at home.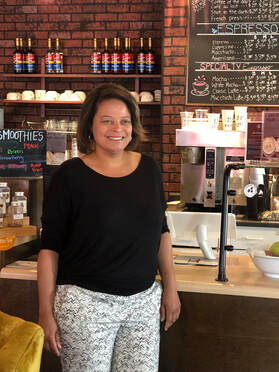 Radio personality, community leader, podcast host of Coffee with Strangers RVA, and entrepreneur, Kelli Lemon, opened Urban Hang Suite to help change the narrative for entrepreneurs, business owners, and creatives in Richmond.
It's a space for people to connect over coffee. It's a space for the culture. You can work solo or with others in a comfortable environment with a variety of coffee and food too!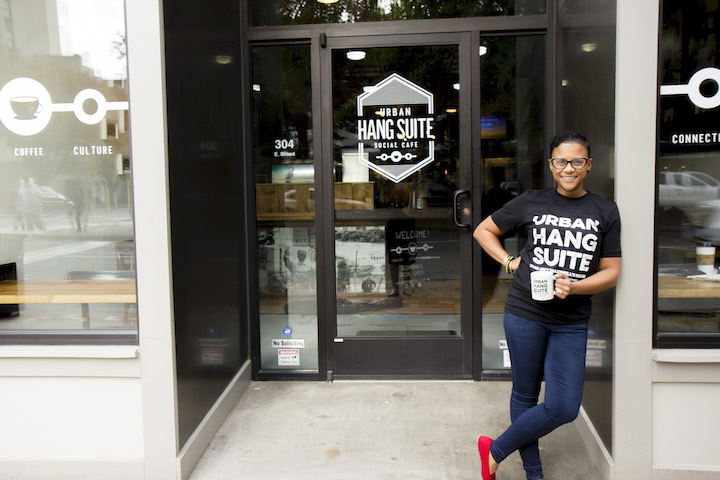 "The activist coffee shop" is the nickname given to Whittier Cafe. Millete Birhanemaskel, created a place that was more than just coffee–it also fights for social justice through a dedicated fund.
Whittier is also the only African espresso bar in Denver, with all of its coffee coming from various African nations. To pay tribute to the culture, Whittier hosts an Ethiopian coffee ceremony each Sunday at 2:00 pm. And in case you needed something more than coffee, they also sell beer and wine from different African countries.