A few years ago, I fell in love with the high-intensity, sweat dripping, calorie-burning spin classes, but can I be real honest real quick?
I was always so surprised that the classes consisted of mostly women, and also that the women there pretty much looked the same – except for me.
While of course, I don't need to be surrounded by all Black, female, millennials in order to get a good sweat in, but being in spaces where you don't fit the "culture" and are the minority can sometimes make you feel a little unwelcomed.
It's a hard pill for some to swallow, but it's the truth.
While the fitness industry is growing faster than ever, it's diversity numbers are lagging behind.
Because of the lack of diversity in the fitness industry, many entrepreneurs like Briana Owens are creating spaces where all people feel welcomed and seen, especially people of color.
Briana Owens is a Hampton University grad, and is the founder and owner of Spiked Spin. Spiked Spin is a lifestyle fitness brand that offers cycling classes crafted around being self-aware, confident, and strong, all while of course turning-up (Briana's classes are known to get pretty litty).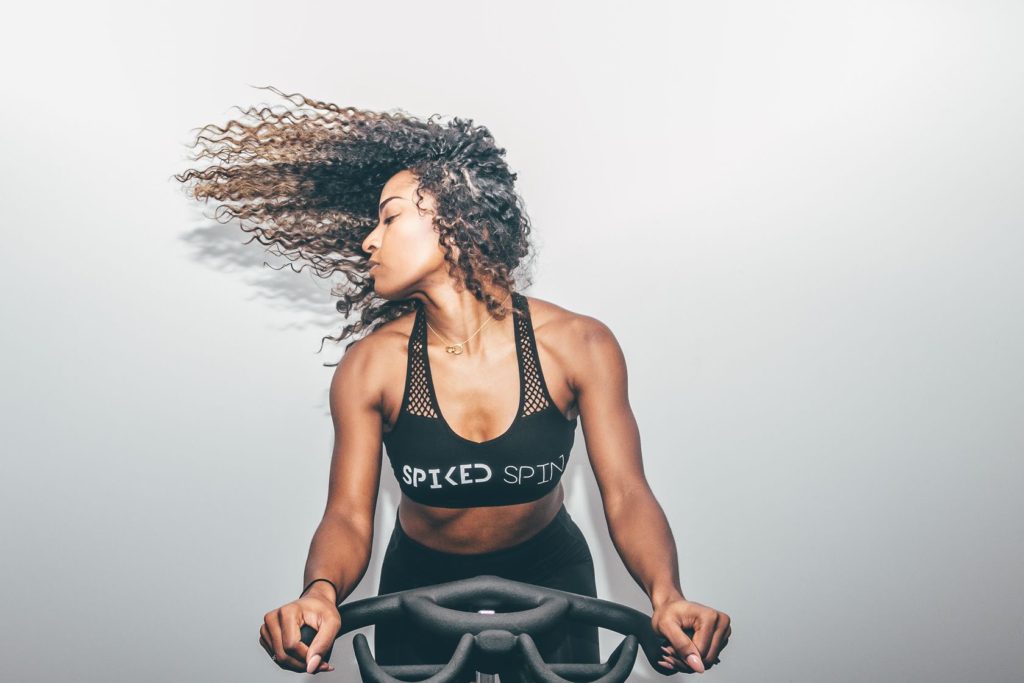 "Spiked Spin was founded in response to the lack of diversity within the boutique fitness industry," Briana explains on her website. "Spinning provides a personal experience, while being group-oriented. It allows an inward escape, while demanding a level of presence within the moment. I've NEVER felt anywhere else, and this is the experience I want to bring to others, especially to people who look like me."
Recently, we got the opportunity to chat with the fitness mogul about her diversity in the fitness and wellness space, the importance of health, and how aspiring entrepreneurs can break into the fitness industry.
What inspired you to launch a career in the fitness/wellness space? What were you doing before you became a cycling instructor?
Spiked Spin was created out of necessity. My career began in digital advertising on the agency side and one of the perks of the job was the ability to go to amazing shows, dinners, and boutique fitness classes all around NYC. As an avid fitness enthusiast, the classes are what I enjoyed most — however, I always felt there was a disconnect.
Beyond the lack of diversity in the rooms, there was a lack of effort to authentically reach audiences who existed outside of the stereotypical fitness ethos — and that's what I wanted to impact. I wanted to provide a brand specifically for those underserved groups to know that they are seen and are deserving of an experience that they are comfortable and empowered in within the wellness space.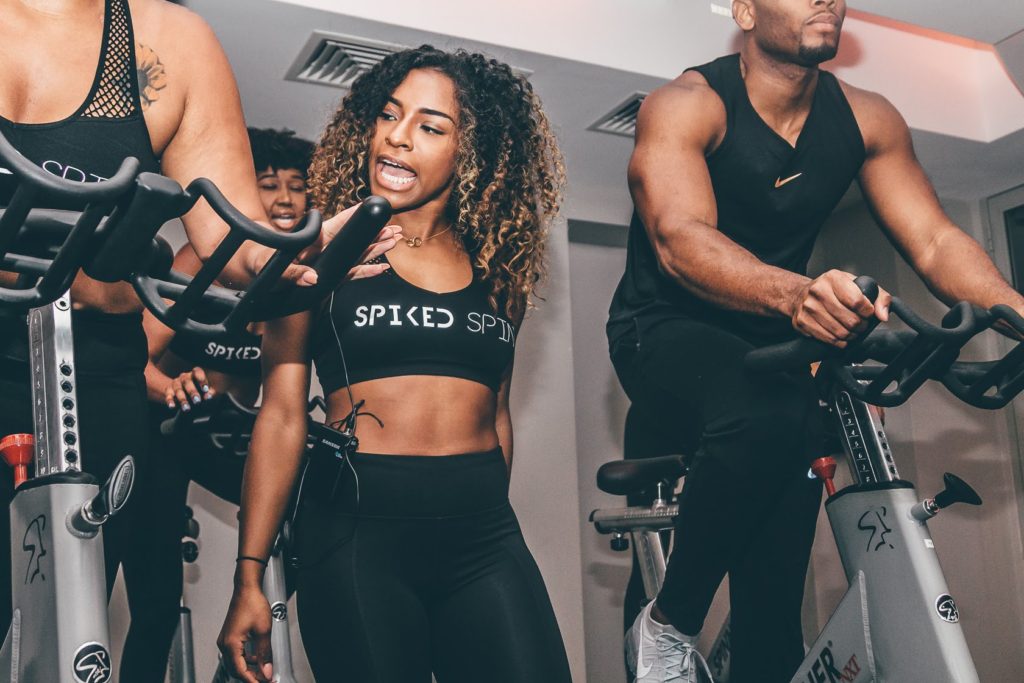 Without a doubt, people of color, especially Black people, are lacking in numbers (from a business perspective) in the fitness/wellness industry when compared to our racial counterparts. Based on your own experience and knowledge, why do you think this exists?
This is a loaded question because people of color being the minority from a business perspective exist across most industries. From my POV there are two main things that I believe have a direct impact.
One, fitness/wellness has never been seen as a part of 'culture.' Sports and athletics are mentioned, but fitness/health/wellness are not things that typically come top of mind when thinking about Black Culture. That leads to my second point which is that I don't believe the fitness industry has ever truly positioned itself in a way that was inclusive of Black people, or people of color. But beyond that, everything mentioned also plays into the issue — there are pipeline issues, there is a lack of information, there is a lack of finances — it all adds to the problem.
I think we have a lot of work to do in order to shift that narrative to tell a different story and to get people to understand that being well should be part of everyone's culture. I genuinely believe it can be done and that's why The Spiked Brand is here!
What about the other common issues that exist in any industry where we are underrepresented? How does a fitness entrepreneur thrive and be successful in an industry that doesn't reflect them culturally by a majority? How can we sustain our businesses or brands?
I believe authenticity is the key.
Health & Wellness is a vulnerable topic. There are mental barriers that exist way before the physical concerns come into play, and so I try to really think about the consumer first and provide the most authentic experience and messaging for my target.
I don't focus on what we lack, I focus on what we have which is strong buying power, the ability to shift culture, and most importantly the need. We have to make this work in order to save ourselves and our community.
How important is health for communities of color?
Extremely important.
I always remind people that there's no point in making a lot of money or having great success if you're not alive to enjoy it. Being well is the foundation of a truly 'successful' life and in communities of color we are suffering.
Black people are leading in almost every category of preventable diseases, but I believe we can make a change. Spiked Spin is here to provide wellness education and accessibility within underserved communities and I believe this is the foundation of my greater goal which is to develop the framework and infrastructure that caters to improving the health of those living in underserved communities for generations to come!
How can practicing great health and fitness habits help others in their day-to-day lives – especially as they are trying to navigate their professional lives?
Beyond whatever changes that occur externally to the body, maintaining a consistent approach to physical activity benefits the heart and mind — the two most important factors necessary to thrive in every other aspect of life.
How are you using Spiked Spin to ensure that people of color are being educated and empowered in their fitness and health journey?
Everything about Spiked Spin has the customer in mind. We are ensuring that we show real people who are on real-life journeys in order to remind others that it is possible for them as well.
Also, now that our new studio space is open at 1171 Fulton Street in Brooklyn, NY we are committing to having educational events for the community to learn and share perspectives that will continue to shift the narrative and encourage change.
Because we are lacking in numbers in the fitness and wellness industry, do you have any tips for people that want to pursue a business in this space?
Just start and be authentic. Find what makes you unique and tap into that.
Also, remember why you started — as I previously mentioned Health & Wellness is a vulnerable space and it's difficult, so remember why you started and let that be the motivation to never give up.