When you're first launching a business, it can be difficult to know where to spend money, where you can save money, and how to get a little scrappy.
Do you invest in that pricier domain name? Do you hire a designer to create your logo? Is it really necessary to consult an SEO pro to hone your content strategy?
Thankfully, the folks at GoDaddy know all about building a brand (and websites). So we picked their brain for insider tips and tricks that will pay off in the long-term, including some freebies you should 100 percent take advantage of. Keep scrolling for 10 zero-dollar ways to get your brand off the ground, ASAP!
Treat your domain name like an investment.
The longer you have it, the more value it holds. Links pointing to your site are a major factor in ranking on search engines. As you accumulate more links over time, your credibility improves, and so does your search ranking. The age of your domain is also a ranking factor.
Changing your domain name has serious implications; it's like changing your business name. If you change your domain, you'll need to rebuild the credibility with search engines (which takes time), and reach out to all of the sites that linked to you to get the links updated (which they may not do).
Register a domain name early on in your business and stick to using the same domain name as your business evolves.
Use the same username/handle everywhere.
These days, your username is a core part of your online brand. Your business should be using the same username for Facebook, Instagram, Twitter, YouTube, TikTok, Snapchat, Pinterest, Etsy, and so on.  This demonstrates a strong, professional brand that's integrated across all channels. As with your domain name, choose your business username early on and treat it like an investment—you'll earn links and mentions over time, all of which contribute to your business getting discovered.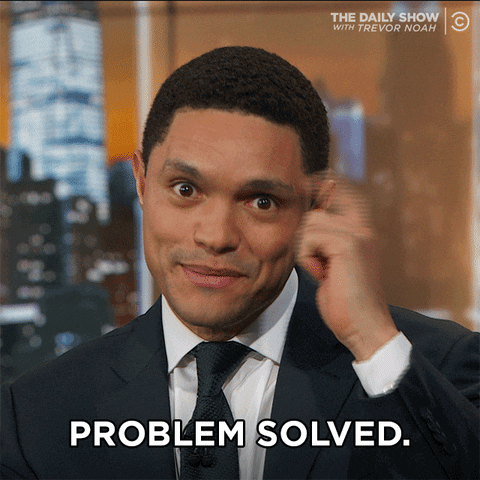 Deciding on a name for a new business? Google it.
See what comes up. If there are existing businesses using the name you want, or even individuals who have a similar username for their social media accounts, try a different name. One of the perks of starting from scratch is that you can see what's available and lock in your usernames across multiple platforms before your new business has even launched.
Tip: Namechk lets you quickly figure out if a name is available across different domains and social media platforms.
Use consistent branding everywhere.
Aim for as much brand uniformity as possible everywhere your business is present online. Use the same profile pictures, colors, fonts, image styles, etc. If you're doing offline marketing, like flyers or business cards, your online branding should be consistent with that. An easy starting point is to lock in your brand color guide. Find a set of colors that reflect your business.
Tip: Coolors is a free tool for generating color schemes.
Invest in design.
Visuals matter more than ever. If you're not artistically inclined, hiring a designer can do wonders to give your online presence a professional boost.
If you're just starting out and have minimal budget, sites like Fiverr or 99Designs can connect you with designers in your price range. If you can afford local market rates, look for designers in your area, especially if you have an arts or design school nearby!
Start off with something small, like images for your website or social media, to get a feel for the relationship. Once you've found a designer that you're comfortable working with, start exploring bigger projects, like branding or site (re)design.
Tip: (Have zero budget to work with? Canva is a great DIY tool for putting simple visuals together.)
Invest in photography.
The need for strong visuals carries over to photography. Poorly-lit, low-resolution snapshots are good for authenticity on social media, but you still need crisp, professional imagery for other purposes. If you're putting photos of yourself, your team, your workplace, or your customers on the web, take photos specifically for that purpose. Smartphone cameras have come a long way, so if you prefer to go the DIY route, read some introductory tutorials so you understand the basics of lighting and composition.
Use simple, clean templates and layouts for your website.
Too much visual clutter distracts and overwhelms. A simple website layout, combined with strong design (fonts, colors, branding) and strong visuals (images, photographs) works wonders. Plenty of margin and whitespace between elements lets the page "breathe" and makes it easier for site visitors to skim over your content. Speaking of content…
Use your website to answer questions before they're asked.
When someone hits a website for the first time, they start judging it very quickly, taking everything in at once, trying to determine if the site is relevant to them. When you review the content on your site, put yourself in the shoes of someone who doesn't know a thing about your business, and think of the questions they might ask.
How do you introduce yourself? How do you prove that you know what you're talking about? What are the benefits of the things you're trying to sell – why should the visitor care? Why should they trust you? What are others saying about the products you sell, or the services you provide? What about other FAQs, like return policies, or customer support? Use those questions to guide your site's content.
Collect email addresses.
An email mailing list is one of the greatest assets you can develop through your website. And you can segment the list based on your relationship with the person.
Are they someone who follows you on social but hasn't bought yet? Are they a customer? Are they a loyal customer who's repeatedly bought from you? Maybe they're an influencer with an audience of their own?
You can send out highly relevant, targeted messaging that's unique to each segment. And the more targeted and relevant your messaging is, the more effective it will be. We've got a bunch of tips on email marketing in the GoDaddy blog.
Measure everything.
Sign up for Google Analytics. Google Analytics will give you visibility into where visitors are coming from, and what visitors are doing once they're on your site. This guide walks you through the process, including setting up goal funnels. Review your Analytics reports at least once a month, alongside your email mail list reports and other reports, to inform your planning.
We've incorporated all of these top tips into the new GoDaddy GoCentral website builder.  It includes clean layouts you can customize for your business; a library of beautiful photographs to pull images from; support for a wide range of content types; integration with GoDaddy Email Marketing to build your email list; and support for Google Analytics to monitor website usage.
---
What are some tips you plan to use? Drop a note in the comments and let us know!
THIS ARTICLE ORIGINALLY APPEARED ON CREATE & CULTIVATE AND WAS WRITTEN BY ANDY MCILWAIN. IT IS REPUBLISHED WITH PERMISSION.