Picture this.
You had an app idea about a year ago, and you finally created it. Your app is now in the App Store, you've gotten some downloads, your follows have gone up on IG and Twitter, but then this happens.
You can't get new app downloads to save your life, your current app users have ghosted you, and people are unsubscribing, and canceling left to right.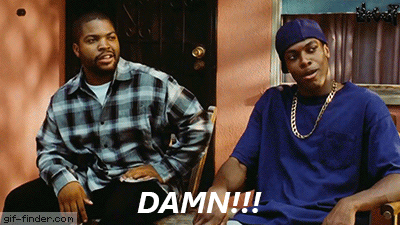 Just when you thought life was good (*in Future's voice), sh*t hits the fan real quick because you weren't focused on this: developing a real app engagement and user retention strategy.
You can have a million app users, but if those million of folks (or a good percentage of them) aren't actively using your app, you just have a lot of dead weight that's doing you more harm than good (and ain't nobody got time for that).
The process of becoming a successful app creator and entrepreneur is never easy; it takes a lot of hard work, hustle, and strategy to get there. According to data, the average app loses 77% of users within just three days, and by the end of the month, 90% of those original new users are gone too.
One founder who has surpassed these odds by having a successful app and garnering 2 million active users is Christopher Gray, the CEO of Scholly.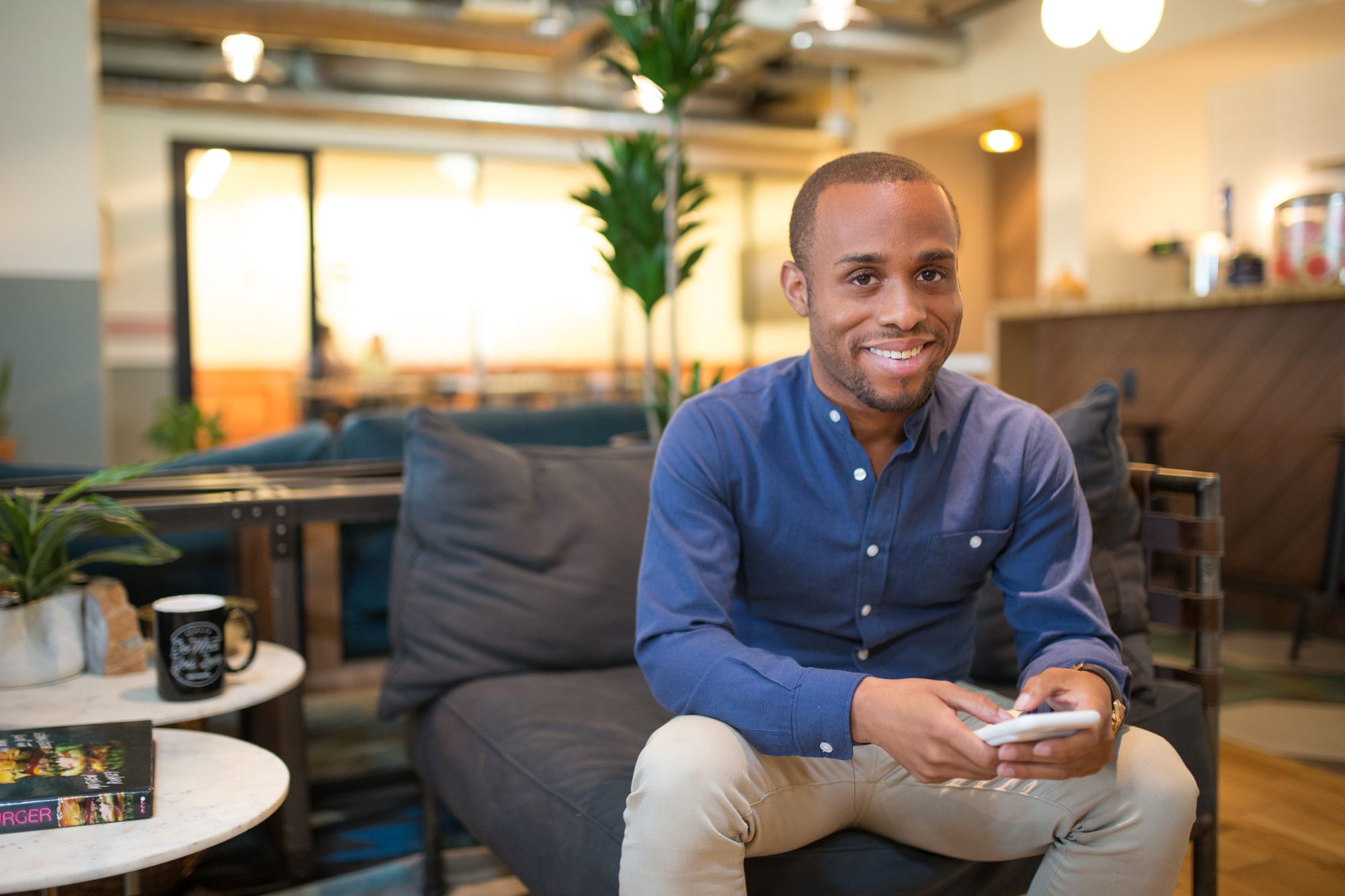 If you're unfamiliar, Scholly is an app that helps students find money for college and helps college graduates pay off their student debt. Christopher launched Scholly after needing to find money for college and won over $1.3 million in scholarships. Since then, Christopher has raised startup funding, scaled his business, has gotten 4 million total users and 2 million active users using Scholly, and wrote a book detailing his journey and his blueprint for others on accomplishing their dreams.
In this article, we're gonna walk you through how Christopher started his entrepreneur journey, what strategies worked for Scholly, and his tips on creating an app that people will love and engage with.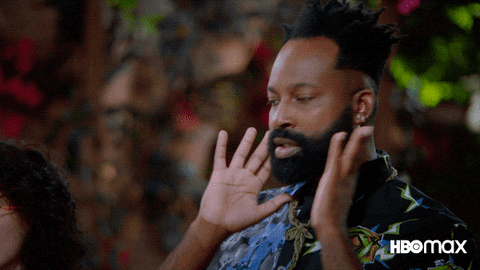 ---
TABLE OF CONTENTS
---
From idea to 2 million active users: how Christopher Gray built Scholly
Christopher Gray grew up in Birmingham, Alabama, and around his junior year in high school, he decided he wanted to go to college. Unfortunately, Christopher ran into one, important issue that many aspiring college students run into - MONEY.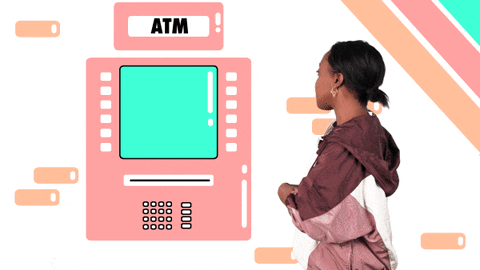 At this time, his mother was single and unemployed, so asking his family to fund his college experience seemed tough. Christopher knew that going the scholarship route could help him get money for school, so for months, he would visit the public library to research and apply for college scholarships, and even wrote scholarship essays on his phone as he didn't have internet at home.
By the time Christopher graduated from high school, he had won over $1.3 million in scholarship money.
From there, Christopher attended Drexel University and studied finance and entrepreneurship. While at Drexel, he decided he wanted to help others secure scholarship money, so along with his co-founders, Christopher created Scholly. Since its launch, Scholly has helped students win over $100 million dollars in scholarships, and they've created student loan payout programs as well. They are also preparing to launch a new feature that'll help people apply for millions of dollars worth of scholarships with one, centralized application (similar to LinkedIn's 'Easy Apply' feature and how you can apply for a lot of jobs with your one profile).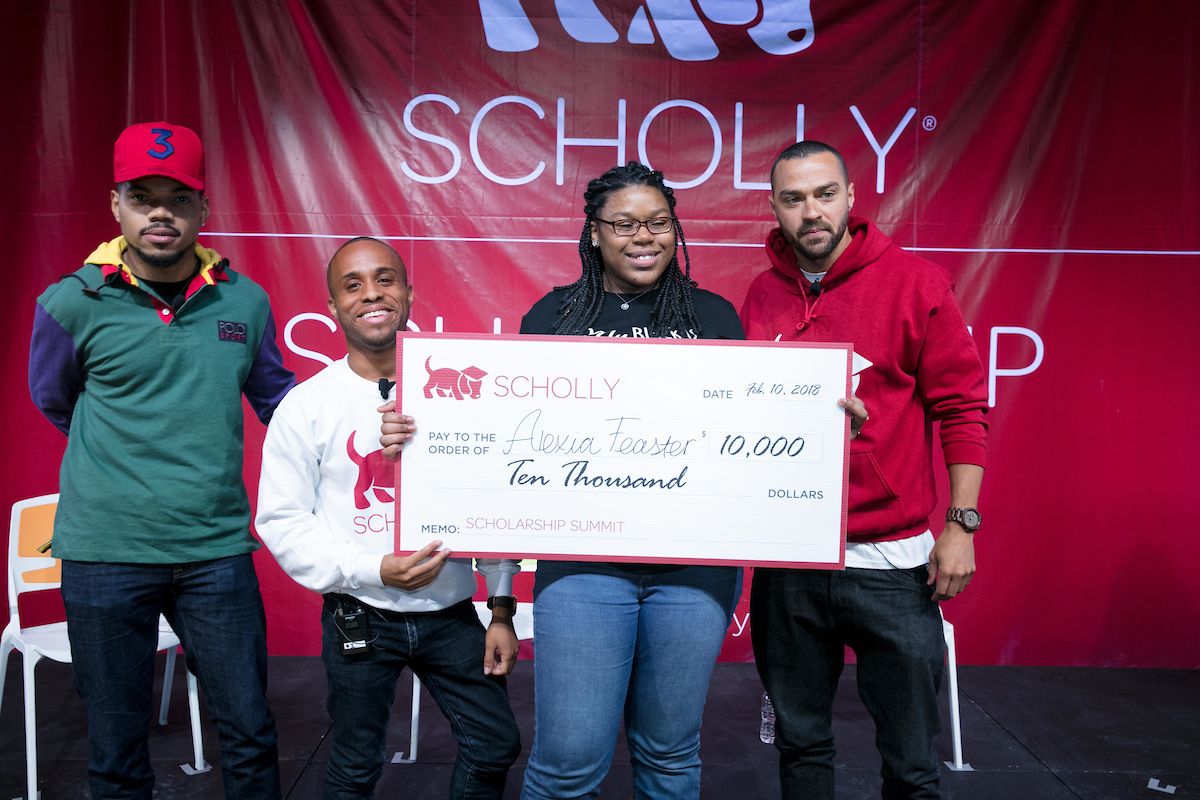 A dollar and a dream: how Scholly acquired their first 1000 users
Starting out, Christopher didn't have a lot of money to spend on marketing and PR so he rolled up his sleeves and straight up hustled.
"I went to the Drexel's Communications Department and was basically like 'Look, you're the school of communication and I think this story [about Scholly] would look good for the school," Christopher told Mogul Millennial.
Christopher asked them to pitch Scholly's story to their press reporters, and it worked! Scholly ended up getting press in outlets like USA Today, the Fox channel, and a bunch of other national and local outlets. This resulted in a lot of organic views, traffic, and increased brand awareness for Scholly. "I encourage entrepreneurs, especially in my new book, that you gotta hustle. I think a lot of people don't do that. Even to this day, I'm always looking for creative ways to spend very little money and have it get a lot of impact and revenue," Christopher shared.
Shortly after using their school's network to get press, things turned up a bit more once Scholly made it on Shark Tank, and secured an investment from Daymond John and Lori Greiner.
**hit the video below to watch Christopher Gray's pitch on Shark Tank
Christopher Gray's best practice tips on onboarding app users
One of the top reasons why apps fail is because users don't like the onboarding process and having to do a million and one things to sign up for an account.
Christopher's advice?
"You need to make sure registering for an account will take less than two minutes. Keep the onboarding or the sign-up process simple and fast. Get their email address and name, or the most relevant information you need. Then wait until they are engaged with the app, and use email to retarget them to get more, nice to have information to complete your data matrix," Christopher shared with us.
Related: How to tap into your customers with email marketing strategies that work
Engaging, retaining, and re-engaging app users with a data-driven approach
Once people download your app, users will ghost you if you're not engaging enough.
No matter what industry you're in and what kind of app you're building, you have to create an engaging product and design every little thing with purpose. As Christopher told us, "Before you actually build your app, you have to design that engagement because it's a really big part of why someone subscribes to your product and if they're going to keep using it."
Also, don't just create a cute app and move on to acquire users.
Make sure you have good marketing automation tools in place to help you grow from a data-driven approach.
Christopher shared, "We use this company called Braze but there are other companies you can use to make sure you have certain triggers in place. When someone leaves your app for a certain period of time, you can use the data you've gotten when it's time to re-engage them. Also, use different attribution tools for your app to make sure you're tracking that person's engagement and are making data-driven decisions on what you need to improve your app."
Some of the things Christopher says you should figure out are:
1) What areas of the app did this person use?
2) How long did they use it?
3) What features did they use the most?
Even without directly asking users, your data can tell you a lot. You may think your users left for one reason but turns out, you could have this bug that you didn't even know about.
Next, the other thing you need to focus on is getting data when people leave (because it's inevitable), and creating strategies for re-engaging them and getting them back on your app.
"Having an outboarding flow when people decide to cancel a subscription and cancel your app is really important. Try to survey as many people as you can to get data. You can even create some sort of incentive to encourage people to tell you why they are leaving. You need to get that qualitative data to learn why they are canceling," Chris shared. "Figure out what feature they wanted in your app that you didn't have, or what they didn't like so you incorporate that feedback into the app. And then when you make those updates and re-engage those folks that canceled your app, you can show them that you listened and made updates."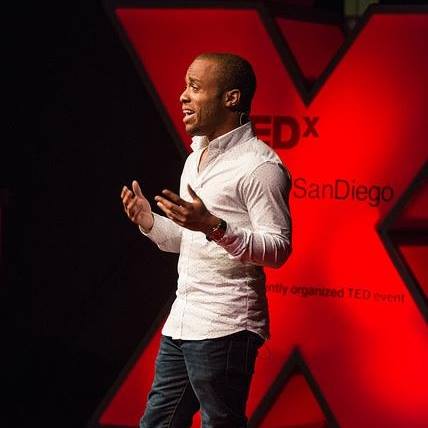 Christopher Gray's tips for entrepreneurs
For many of us who struggle with overcoming biases, obstacles set by society, and are underserved, we often feel the pressure from these experiences and it affects how we go after the things we want in life.
"Over time, I've done a lot of speaking engagements, and have given advice to a lot of people on starting a business. I noticed that oftentimes, there's a common theme around the questions people ask so I wanted to create a playbook that would help a lot of people, especially people from different affinity groups like people of color, LGBT people, women, etc.," Christopher told Mogul Millennial. "I wanted to show people that they can accomplish their goals and share how I did it. My book goes in chronological order of the different stages of my life, like going through school, getting scholarships for college, starting Scholly, getting on Shark Tank, and more."
In his book, Christopher is sharing actionable lessons about how to make a way for your life no matter what, whether you're an entrepreneur, a creative trying to secure clients, or a 9-5er trying to climb the corporate ladder.
"The goal for my book is to put people in the right mindset so when they're going through things that seem insurmountable, they're able to find a creative way to get through it. Like I said earlier, I couldn't afford a PR firm when I first launched Scholly so I found a creative way to make sure I got PR anyway. I couldn't afford to go to college, so I found a way to find, apply, and get over a million in scholarships. I won over $135,000 from pitch competitions for Scholly because I knew that raising money as a Black founder would be hard so I found creative ways to get funding no matter what," Christopher shared. "I think as a community, we miss out on so many opportunities, and we have a lot of untapped talent with great ideas. We have to find creative ways to beat the odds even through the obstacles. My book inspires you to do just that."