When we first starting social distancing and many of us began working from home, we wondered what we would do with our time. Then, there came a little app called TikTok, and all of a sudden, we were re-discovering the joy of acting, original choreography, cooking, and short comedy skits.
A seemingly simple platform that leverages audio, video, data, and algorithms—Tik Tok is one in a long list of applications that use coding to fuse the creative and the common. These applications don't just appear—they are conceived and executed by software engineers.
In the latest installment for the Coding in Color series, we spoke with Emmanuella Aninye, a DC developer who works for Walmart Labs and leads her startup, Fedup.co, with a cofounder. Emmanuella was first introduced to software engineering in high school and majored in math and computer science at Virginia Commonwealth University, during which she interned at Walmart Labs, taking direction from the engineering team and refining her skills.
Fedup.co is Aninye's contribution to this technological moment where creative ideas are being fully formed online through apps or websites. Within the African community, Emmanuella identified the habit of catering ethnic foods when hosting large social gatherings at home. While this previously involved searching one's network for an available home-cook and then engaging in a lengthy back and forth to establish logistics, fedup.co makes this process more seamless.
Users can search for home-cooks or small-time caterers in their area and are directed to Instagram pages that feature photos of menu options. Once the meal has been booked through the site, catering coordination and completion happen through fedup.co, making a lengthy process much more seamless for the client and the chef.
When people imagine software engineers, they envision an isolated profession involving a lot of hard-to-understand codes and data analysis. Emmanuella sees the space as one of exponential growth and opportunity. Within this industry, she says, there is a sense that "you're always being in the know. You get to see and understand the latest developments, the background work, (and) what goes into building a great product." Software engineers keyed into the industry pulse and understand the technology that pushes the culture forward.
In thinking about her experiences, professionally and in her startup, she had three pieces of advice for those who are looking to bring their idea to life:
Start early
If you're still in school or you've just begun your career, you can (and should) take advantage of the opportunities to try new things and pursue new ideas. Hands-on experience like internships and developing your content or application can provide learning opportunities that you just don't get in a traditional setting.
Tell people!
Aninye received mentorship and peer-guidance through the Y School startup grant, which kept Emmanuella and her founding partner accountable for the progress of their concept and focused on its success.

Talking about your ideas helps you fully realize your idea. It helps you conceptualize what works well, and what you still need to develop. Don't be afraid to talk to your good friends or colleagues who are passionate about developing new ideas.
Begin with the MVP
MVP is the minimum viable product. The MVP can be the most basic version of your concept. MVP doesn't require the custom software that many consider a barrier to entry, it means you build something just to get the presence out there. Once you have the MVP, you can verify your theory that the concept you're building is something that can be supported by the demand of your market. There are so many low-tech and low-code solutions for technical ideas. Start somewhere, and build upward from there.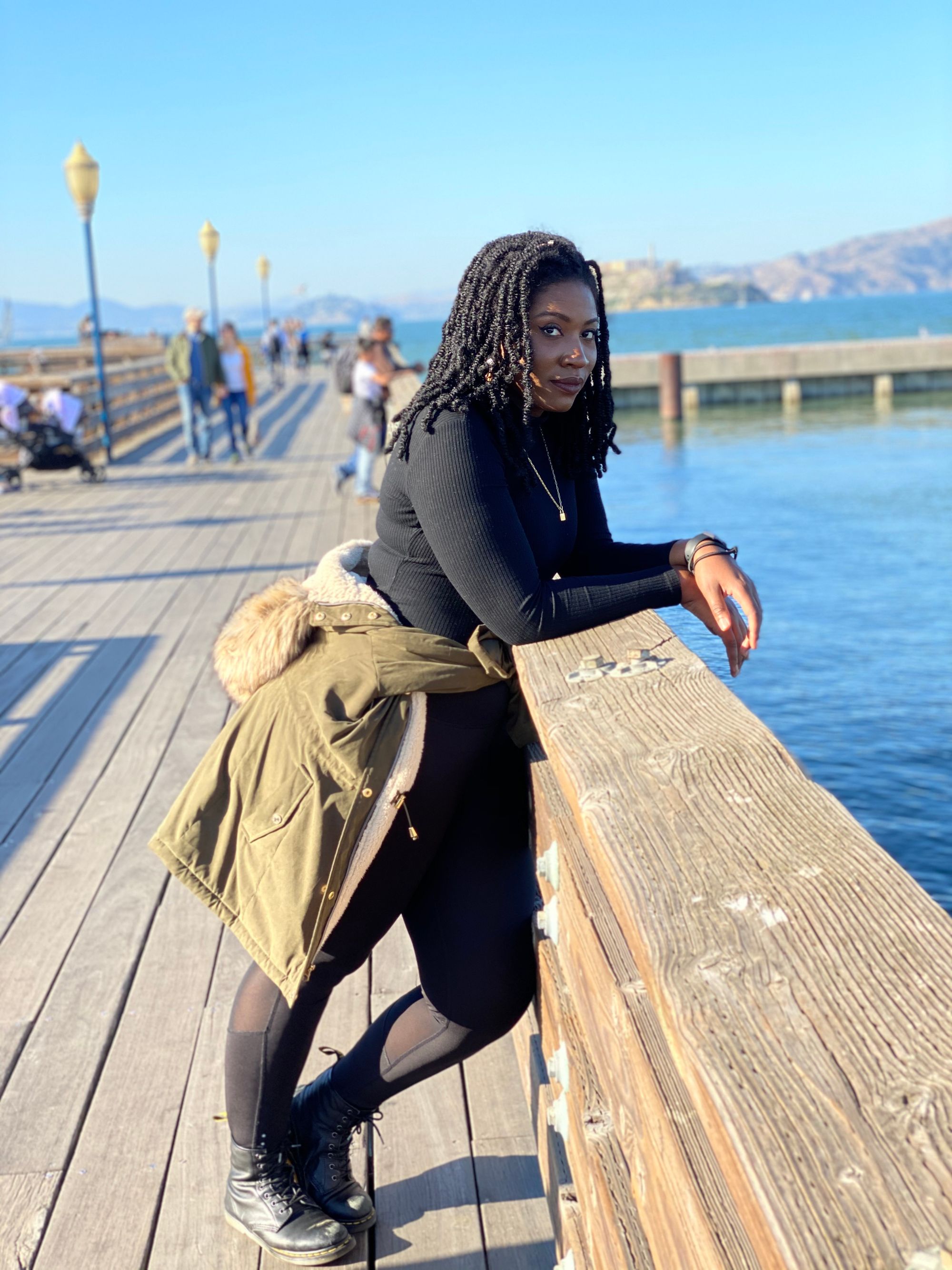 Lastly, Emmanuella stresses the importance of community. It can be incredibly valuable for new creators to engage their community to stay up-to-date on the latest shifts in their industry and the newest online platform to support their creative concepts.  
You can connect with Emmanuella on LinkedIn.