Women account for a little over 11% of CFO positions in the U.S.
That percentage becomes much smaller when you account for the amount of those CFO's that are Black (and then the percentage decreases once again when analyzing the number that are Black AND female).
While this percentage isn't ideal, it's definitely an improvement. However, the racial and gender gap for leaders in the C-Suite is still too wide to ignore.
As you can imagine because of this disparity, we're always so inspired when we see women of color like Diedra Nelson, formerly CFO of The Wing, defying gender roles, shattering the glass ceiling, and serving up Black girl magic at some of the world's leading companies.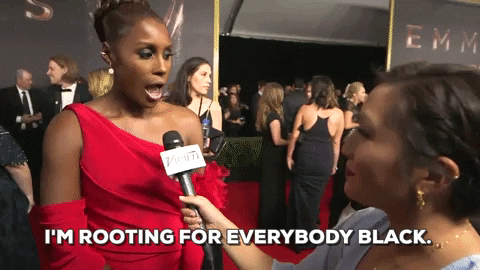 Diedra Nelson is currently the Chief Financial Officer (CFO) at Emerson Collective, but before then, she was the CFO of The Wing, which was one of the leading coworking companies for women but closed temporarily due to the COVID-19 pandemic.
Prior to The Wing, Diedra started her career journey in the startup space once she joined Soul Cycle in 2012, and 5 years later joined GLAMSQUAD as their CFO.
Here with Mogul Millennial, Diedra shares insight on her career journey, actionable tips for aspiring Black, female CFOs, and last but not least, the most important things that early-stage startups should consider from a financial perspective when launching and scaling their business.
From being an intern at GE to becoming a CFO for major brands, what are some of the biggest career lessons that you've learned?
Trust your gut — for me it was a gut feeling that medicine wasn't the right path for me. Switching gears is scary because you never know if it's going to be another dead end but there is no way to find out unless you are willing to make that change. I was interested in how businesses communicate with their consumers and how they operate from a financial perspective — I followed this interest and it led me to where I am today.
Also, as a Black woman at the executive level, I know there is so much work to do in making sure more women of color are able to rise to the top. Women of color represent less than 2% of corporate officers at some of the country's leading companies, so there is a distinct responsibility, privilege, and honor to be able to serve as an example for so many Black and Brown women who are thinking about careers in finance or want to be in the C-suite of a successful company.
The barriers exist but I know that by being in this role, I am making room for more women who look like me to be where I am one day. When I walk into a room and introduce myself as a CFO, I can see the moment of disbelief in the eyes of other business leaders and executives followed by a realization of their own implicit bias — it's in this moment that space is made for others.
What tips do you have for aspiring Black women on joining a startup as a CFO?
Less than 100 Black women have raised more than a million dollars in venture capital, and that number is extremely dismal given Black women are starting more businesses every day than any other demographic. As you can see, we have a long way to go, but we have to lift each other up and also call on white allies in the room to support, acknowledge and hire us as well.
If you're joining a startup in a finance role, just know that there aren't a lot of us in the field at the moment and we are held to a different standard - period. It's really important to know your worth, come prepared to every aspect of your job, and be ready to work harder than others. Come to the table with an opinion and make sure that the recommendation is supported by numbers, research, and facts.
As Black women, we have to work twice as hard, which is fundamentally unfair, but in the end, it makes us stronger. Know that you can get to where you want to be, but it will take a tremendous amount of work to get there.
I also recommend building a personal board of directors. I have been so fortunate to have an incredible tribe who have supported, encouraged, and helped me see that I could be in a role like this, because they knew I was capable and went to bat for me.
What are the common financial mistakes that startups make?
Welcome the competition: if others are copying what you are doing, don't let it make you sweat — it just means you're doing something right.
Also, scale responsibly and ensure that your company's employees have a clear understanding of the business goals.
How can early-stage founders avoid the aforementioned mistakes?
Build a strong operating model that allows you transparency into the business, how it is performing, how you are spending and what your business projections look like.
Throughout my career, I've ensured that my employees have a very transparent view into how the business is doing, and in turn, it's resulted in responsible spending, smart investments, and given the women who work for us hard skills they need to be successful in their own right.
What would you tell your younger self on having a career in a male-dominated industry?
Stick with it -it will get hard, and times will be tough, but it will pay off in the end! Also, lift as you climb — it's so important we as Black women support each other in our ambitions and breaking glass ceilings.