I went to SXSW just two months after quitting my 9-5 and leaping into entrepreneurship. Upon going to the conference as a new entrepreneur, I was definitely excited about the new career journey that I was embarking, but I also felt anxious, isolated and lonely, and over-committed (I'm going to be real with ya'll).
However, when I left the Interactive conference at SXSW, I felt empowered and energized. During SXSW, I attended several events where gems were dropping left to right on entrepreneurship that touched my spirit. I witnessed several panels and pitch competitions where I saw representations of myself doing amazing things in business, and disrupting industries that typically look white and male.
I learned from game-changers and tech unicorns like Arlan Hamilton of Backstage Capital, Melissa Bradley of 1863 Ventures and Sidecar Social Finance, and Monique Idlett-Mosley of Reign Ventures.
I saw emerging startup leaders pitch like Kimberly Jolasun of Gender Reveal Game, Bea Arthur of The Difference, and Courtney Caldwell of ShearShare. In addition to all of this, even Erika Alexander of Color Farm Media (aka Maxine Shaw attorney at law from Living Single) made an appearance and spoke encouraging words to entrepreneurs.
#BlackGirlMagic was definitely in the building at SXSW and it was an amazing feeling to experience it and feel some of the magic sprinkle down on me.
Whew, what a time to be alive.
Here are some of the Black female entrepreneurs from SXSW that you should know and watch out for.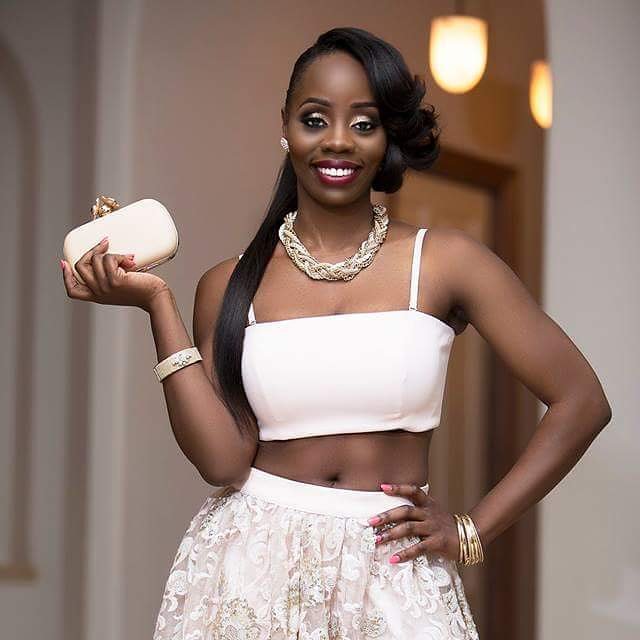 Gbemisola Ogunyomi – GlamTech
GlamTech provides machine learning, computer vision, and augmented reality enterprise software technology solutions to skin care companies and dermatologists. I feel in love with this company because Gbemisola and her team are making it easier for everyday consumers to find the perfect product for their skin care needs without wasting time or money.
Mukami Kinoti Kimotho – Royelles 
Royelles is creating next-generation content and play experiences that intersect Immersive Technologies with Powerful Storytelling, and Role Modeling. Mukami and her team are on a mission to ignite 1million+ girls towards Leadership and STEAM.
Curated x Kai (CxK) is a virtual reality company which films inclusive VR field trips in museums and other cultural institutions. Through intense outreach, CxK delivers those experiences to students & young adults, including those in underserved communities.
Geospatial Collaborative is a consulting firm that works with communities and populations to re-imagine strategies, programs, and services to spur social innovation that improves quality of life.
ShearShare is a tech company that connects salon and barbershop owners to licensed stylists to fill unused suites and stations on demand. With ShearShare, salon and barbershop owners make money on their empty chairs, and licensed cosmetologists and barbers find professional spaces to work by the day.
Chantel Teague – StyleQ
StyleQ is a Milwaukee based tech company using technology to transform the way style is incorporated into our everyday lives. Today, StyleQ offers one on one image consultations to customers, connecting them to Milwaukee's top-rated beauty professionals.
NeuroVice is an innovative company developing a new, disruptive medical device technology that improves the patient experience.
Proper Lemonade is a floral based lemonade that enables the aromatic nature to bring out the taste and smell of the lemonade naturally. Proper Lemonade entered the beverage startup space after the co-founder, AK Thomas, was craving a glass of lemonade, but couldn't find one that tasted good and that was nutritional. From there AK and Camille launched Proper Lemonade and are currently working on distribution deals for their product. At SXSW we tried their Lavender-Mint Lemonade and it was the bomb.com.
Kimberly developed Go Together as a secure, interactive school-branded transit app for carpools, walking pools, bike pools, urban mass transit and personalized trip service. Currently, Kimberly has partnered with several schools to provide secure transit.
Veronica Berry – TruDiary

TruDiary is a telehealth platform designed to help millennial women create a personalized medical chart based on insights, moods, behaviors, symptoms and family medical history.
Gender Reveal Game is a tech startup that helps parents-to-be raise money for their new bundle of joy. Recently Kimberly completed an accelerator and she is currently raising money for her startup.
Early Aware provides a tech solution that informs first responders about people who have a mental health or physical disability before and during an emergency.
The Difference connects users with a licensed, human therapist via app, phone or smart speaker within 30 minutes or less.
Suga Babes Beauty provides plant-based bath and body products, and innovative skincare workshops for girls and teens. Layla launched Suga Babe at the age of 10 in 2012 along with her sister Mya with a mission to inspire girls around the world.
If you haven't been to SXSW yet, make sure you attend next year (especially the Interactive side of the conference). As I mentioned in a previous post, it's critical that Black entrepreneurs and creatives are present at tech conferences like SXSW. It's important that we continue to shine and be present in spaces so that others that look like us can be inspired.
*feature photo cred: UrbanGeekz