Whether you are a new business curator or you've been in the game for a while, you wear many hats. And as a result, priorities begin to shuffle.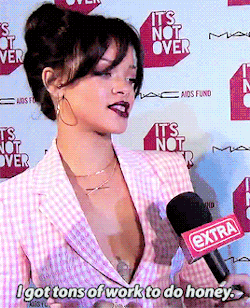 Although it may not seem like it, curating content needs to be a top priority and can't go ignored. Content helps consumers understand your brand or your business' values.
I'm living inside a moment, not taking pictures to save it
I mean, how could I forget? My memory's never faded
~ Drake, The Resistance
Drake tells us we need to put down the phone and live, which is very accurate, but your brand can't go silent! Consistent content keeps your brand relevant and helps connect your voice to the people. Curating content can be a struggle and can seem less important than all of the other tasks and hats you have to wear.
If you are unable to hire a social media manager, here are two essential tips on keeping your social media content engaging, valuable, and consistent.
Get a content calendar
Content calendars are monthly calendars with various prompts to help you generate content. Although you still have to put in some work, you don't have to think about the strategy; you can focus on answering the prompts.
With these calendars, you can choose the most relevant prompts to your brand; however, all content calendars are not created equal. Some provide more robust templates, holiday reminders, and quote pages, while others may not offer as much guidance.
One of my favorite content calendars is Pixistock. It comes with a full 18 months of daily prompts and so much more! They even provide graphic templates to put your content in. It's also Black-owned, and that makes me happy.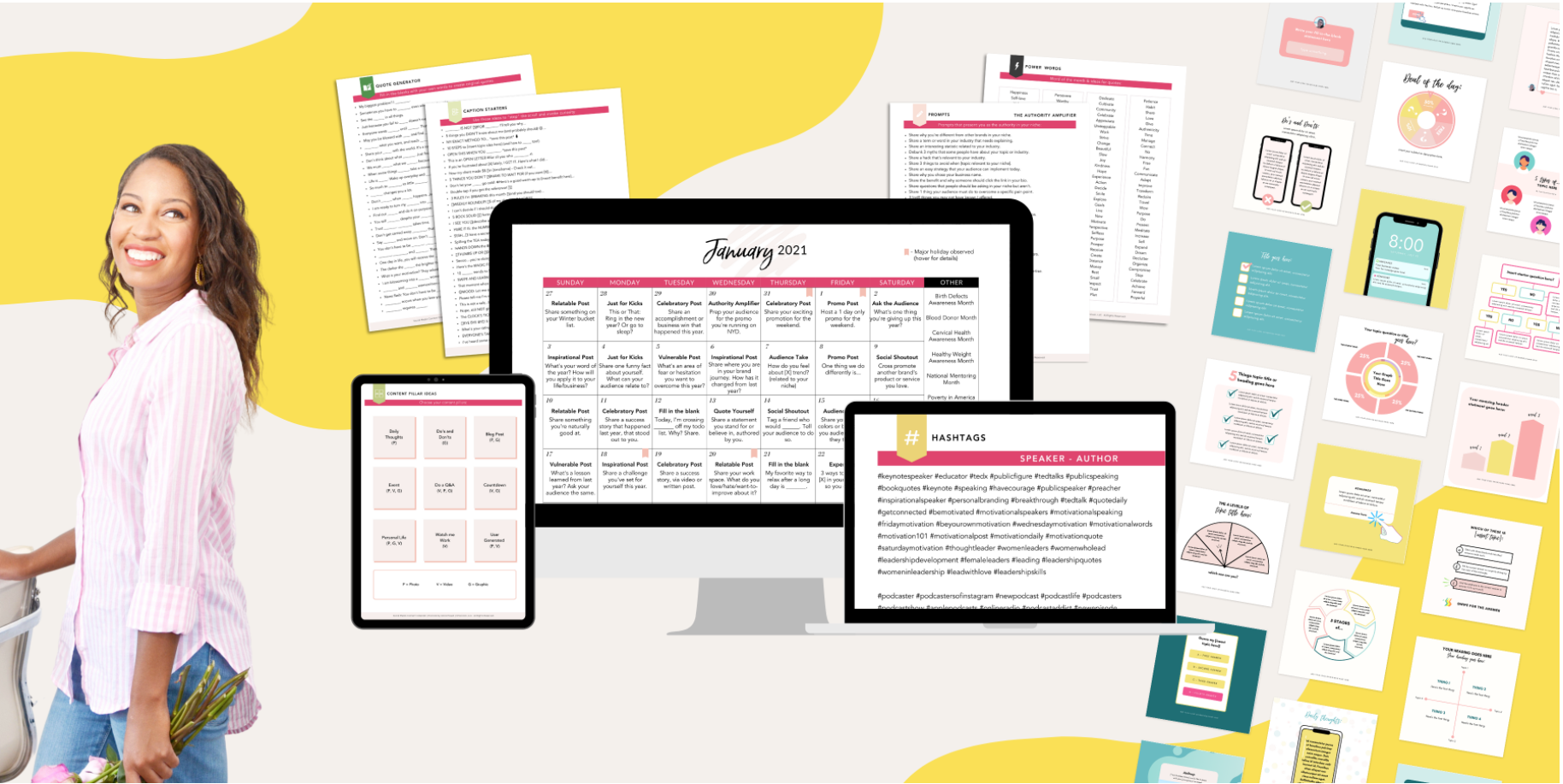 Keep in mind that content calendars can range in price, but there are free options. Pinterest is also a great place to find some free content calendar examples or ideas.
Pre-schedule your content
It may seem time-consuming to pre-schedule your content for an entire month, but as Ben Franklin put it, "For every minute spent organizing, an hour is earned."
There are several apps available to help you pre-schedule content. Postify, Hootsuite, Loomly, and Sprout Social are just a few. I use Hootsuite because you can have up to three social media accounts linked for free.
As a bonus, if your Instagram account is a business account with an attached business page on Facebook, you can now schedule IG posts. You may be wondering why that's a bonus. Instagram settings wouldn't allow for a third-party platform to schedule posts in the past. Content curators would have to schedule their social media posts, but still, manually post to IG. Which was not only time consuming, but defeated the purpose.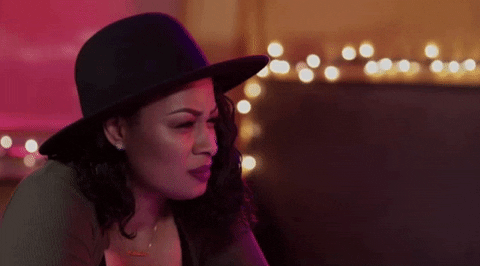 Thank goodness they've changed their minds, but the catch is your account has to be a business account for the scheduling tools to work.
One of the biggest concerns I get about scheduling is that it doesn't seem to account for anything that happens at the moment. Just because you schedule posts in advance doesn't mean you refrain from interacting in real time with your content. Whenever there is breaking news about your brand or a relevant current event, post it. Scheduling allows you to have consistent engagement, even if you're out living your best boss life and running your business.
Creating content can seem like a low-priority, but research has shown us that 78% of consumers expect businesses or brands to connect people according to Sprout Social. Even more, When customers feel connected to brands, more than half of consumers (57%) will increase their spending with that brand, and 76% will buy from them over a competitor.
Don't miss out on the bag. Get you a content calendar and schedule in advance and live life to the fullest.