We should all be crazy about sun protection, especially if you know how brutal the sun rays can be to our skin, no matter what color you are. The consequences of leaving the house without your shiny armor can cause a damaging effect. Proper skin care is a lifelong process that should become a habit. This founder was able to take this habit and turn it into a business venture!
I spoke with Shontay Lundy, business owner and creator of Black Girl Sunscreen (BGS), on her process of creating a sunscreen brand with 'us' in mind and her hopes to solve a problem.
With different beliefs circulating that Black people don't wear sunscreen, BGS addresses this common misconception. In fact, it was solely created and formulated with a goal to develop a sunscreen for darker skin tones and one that our skin would be able to appreciate and absorb without leaving a white residue.
With BGS, being a combination of sunscreen and moisturizer, it brings the perfect solution for cracked skin and fighting against harmful UV rays. Shontay gives insight and business tips on the start of BGS by making the vision plain and simple. With a clear vision, she was able to create the first indie Black-owned sunscreen brand available at Target, which came after a successful sales and marketing campaign.
Why did you start a sunscreen company?
I was a dark-skinned, ashy girl that couldn't find a sunscreen that would completely dissolve into my skin. I thought, 'I can't be the only Black woman having this concern.' I wanted a moisturizing sunscreen that would allow me to look and feel good while having fun in the sun.
What was your thought process in what you had hoped to accomplish with BGS?
Would other women want the same thing? Are they really going to buy it? That was the short bringing of it! It's one thing to think your immediate group of friends and family would support your idea, but how can you get a mass audience to believe in something they didn't before? How can you change the mindset, and then, get them to spend a dollar?
The first process was technical. [For the name], I already knew what it would be before finishing the product. It was about finding out if it was something in the market. I feel that things do really well when there's not an abundance of it. So, how do I fix this problem? That's how I came up with BGS.
What steps did you take in developing BGS?
I reached out to Google and started asking questions. What sunscreens are for Black girls, brown girls, dark complexions or ethnic skin? I was coming up short on answers, but I realized that there's nothing like this in the market. I should make it tangible. It's about finding a manufacturer with the capability to make it happen. That's the next step.
Finding a manufacturer through trial and error
During this part of the process, I didn't know if had to be an FDA-manufactured warehouse. This is the stuff I learned after the fact. I come from a completely different industry, so I didn't know much about beauty. I didn't know what it took to make a product. It was all in my own research.
When you hear the word no, it's almost like this can't happen. Someone is saying that it can't be done, so that's why it hasn't been done.
I went to six manufacturers and they were saying, 'It's not going to work. I don't understand what Black girl means. Is it for little girls?' They didn't [get it]. They didn't understand that there were certain ingredients I wanted to incorporate to moisturize the skin.
That was a really challenging stage of creating BGS and making it tangible because when you hear the word 'no,' [you feel] like this can't happen or that it hasn't been done because Black people don't wear sunscreen. [But I kept the mindset of] 'Okay, you're clearly not the manufacturer for me. I'll go on to the next.'
Test, test and more testing
One of my small, but major wins was having my creation approved by the FDA. I had to submit ingredients to my chemist and get it tested to approve. That was a moment when I cried, because I have a background in business, not chemistry.
To have the FDA say, 'This is okay to put on someone's skin,' was a big moment. [Remember], this is not just a cosmetic product, it's also a drug.
How she finally made it happen with skincare experts
Once I found someone who loved the idea and wanted to try it out, we were game. I then came up with ingredients that were moisturizing for our skin. I tried it out on my skin first, then we had focus groups try it and give us their feedback, as all skin isn't equal. Once we had an approved formula and packaging, we brought it the market.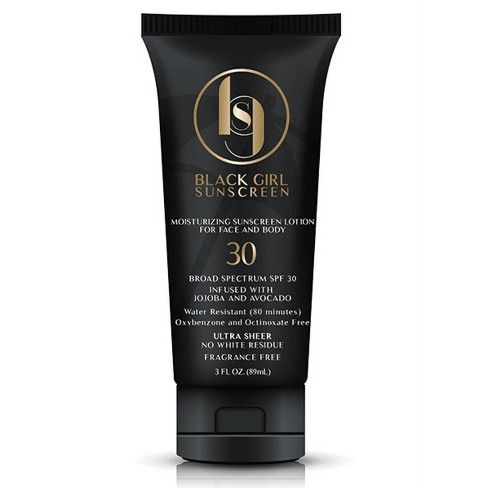 How long did the overall process take to create the sunscreen?
One year. It was super fresh, super green. We had to create an LLC. You have to do that before a manufacturer will even work with you.
What other skincare products have you considered developing for BGS as a brand?
We have an SPF 30 and a BGS Kids that is SPF 50, allowing us to serve two different demographics. Our goal is to be global. To do this, we have to extend our product line. We need to provide more options, [such as] a sunscreen for matte or oily skin.
Not all consumers want something they have to rub in. Maybe they want a spray. There are so many things that are being requested, but what the public doesn't know is how expensive it is to make a formula. All they care about is, 'What's the next thing?'
Where do you desire to see your brand in the next 10 years?
Sold! We're working hard to make things happen for the community and for entrepreneurs. People have different aspirations when starting a brand.
It is an everyday grind and hustle. Some people think that being on this entrepreneurial journey is luxurious but it is very demanding. If I scale it back to five years, because 10 is a long time, my interests are global—having BGS in the hands of every woman who wants to experience it.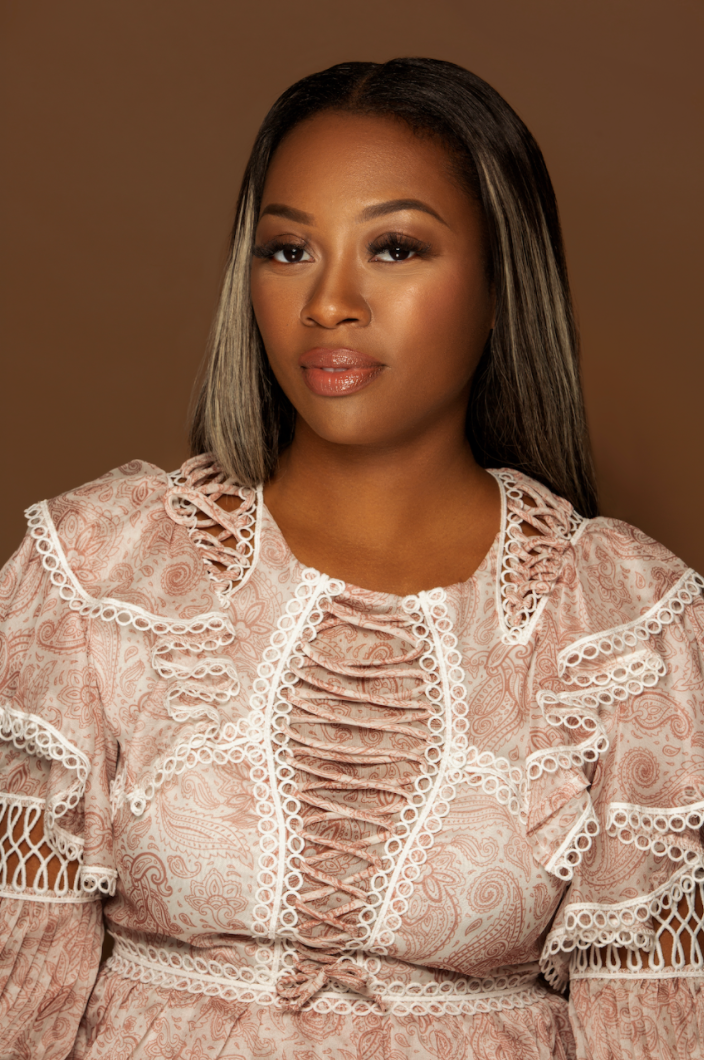 Her advice on getting started to create your own skincare brand
It takes patience. It will happen if you have that determination and passion. I believe in intuition. If it feels good, I'm going to go with it. If it doesn't, then I'm not going to do it.
That's important to me. Because what if I were to listen to what people were saying, 'Black Girl Sunscreen? Are you sure about that name? That's limiting, Shontay.' Well, sure. [But] that's how I want it to be. Not necessarily limiting, but speaking to a certain consumer, to a certain woman. That's what I want Black Girl Sunscreen to do.
If I were to listen to someone who had a different perspective than I, there might be no Black Girl Sunscreen today.
As of January 2020, BGS is now being sold full-time in 200 Target locations. Without having experience in skincare in her background, Shontay has been able to develop her brand through transparency and create her own opportunity with a need to be different.
If you've ever thought about creating your own skincare brand with or without experience, Shontay has successfully proven that is is doable! You can pick up your own bottle Black Girl Sunscreen at Target or through the website.
Your skin will thank you for it!