If you're in the marketing field, it's likely you've heard the term "SEO" or "SEO content" at some point. Despite being in marketing for over five years, I didn't quite understand the depth or importance of SEO until I had to rely on it. All I knew was it involved getting higher rankings on search engines—how hard could that be?
Spoiler alert: It's hard.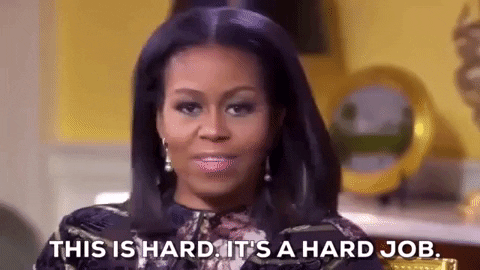 This guide is designed to help you not only understand what SEO and SEO content is, but how you can use it to amplify your website and marketing strategies. I'll address three essential questions:
What is SEO/SEO content?
What types of SEO content are there?
How do I develop an SEO content strategy?
Let's get started!
What is SEO/SEO content?
By technical definition, search engine optimization (SEO) is the practice of increasing the quantity and quality of traffic to your website through organic search engine results. (Moz, 2019.)
Content is information that is expressed through a medium, whether it be written, spoken or spoken expressed through another art form. For the purposes of this guide, content is information that lives and can be consumed on the Internet.
So, SEO content is content that is created with the aim of increasing search engine traffic.
How does this content increase search engine traffic? It's a combination of many things, but the most critical factor is the research and usage of keywords.
Why should I care about keyword research?
Aside from being the most important element of SEO, keyword research offers direction in your efforts to optimize your website. Keyword research isn't solely about seeing how many searches a particular keyword has. You'd think because something is highly searched that you should implement it in your content, right?
Not so fast.
The higher the search volume for a keyword, the more difficult it will be to rank for that keyword on the search engine results page (SERP).
That's why it's important to use keywords as an insight to the language and search methods your potential viewer uses to find information. This can help you find the next idea for your blog post, learn more about your audience's needs and stay on top of trends or other emerging topics in your respective industry.
Keyword research allows you to create smart, targeted content. If you can drive the right type of traffic to your site, you can greatly increase your conversions.
Got it? Let's keep it moving!
What types of SEO content are there?
The opportunities for SEO content are truly endless. You can make almost any form of content SEO-friendly. Some of the more common types include:
Blog posts: Blogs are super easy to create SEO content for. Not only are they a great way to engage your audience and establish authority for your site, but you can use multiple forms of SEO content here as well.
Articles: Your traditional article suffices—think feature pieces or interviews.
Lists: I'm not talking about your grocery list. This is moreso a tactic to use for an article. It's common to see articles with titles framed as a list, such as "7 ways to ghost someone nicely" or "How to lose a guy in 10 days" (S/o to Andie Anderson).
Videos: Videos can be a great way to rank for a competitive keyword. Videos can help users understand how to use a product or learn more about a service. This not only attracts your audience, but it helps with the average session duration (how long a person stays on your page). Average session duration is also great for SEO, as sites are deemed valuable based on how users interact with it, thus, improving the ranking.
How do I develop an SEO content strategy?
When creating content, many individuals do not approach it strategically. They simply write about a product, service or topic without keeping the big picture in mind. This is not only poor writing practice, but it puts your site's potential ranking at risk. Here are five steps to help you build your content strategy:
Establish goals
Goals are the cornerstone of success. Without goals, you can't implement a strategy, let alone create tactics to evaluate whether a strategy is viable. So, first things first, what do you want to accomplish? Drive sales? Increase traffic? Monetize your site? Your goals help you decide what types of content you should produce.
Let's say you're a small business owner who wants to drive product sales for your line of beauty products. You should focus on having appealing, informative and search-optimized product pages. Then, you could create blog content or videos that demonstrate how to properly use your products, information about the ingredients/materials and linking to those pages.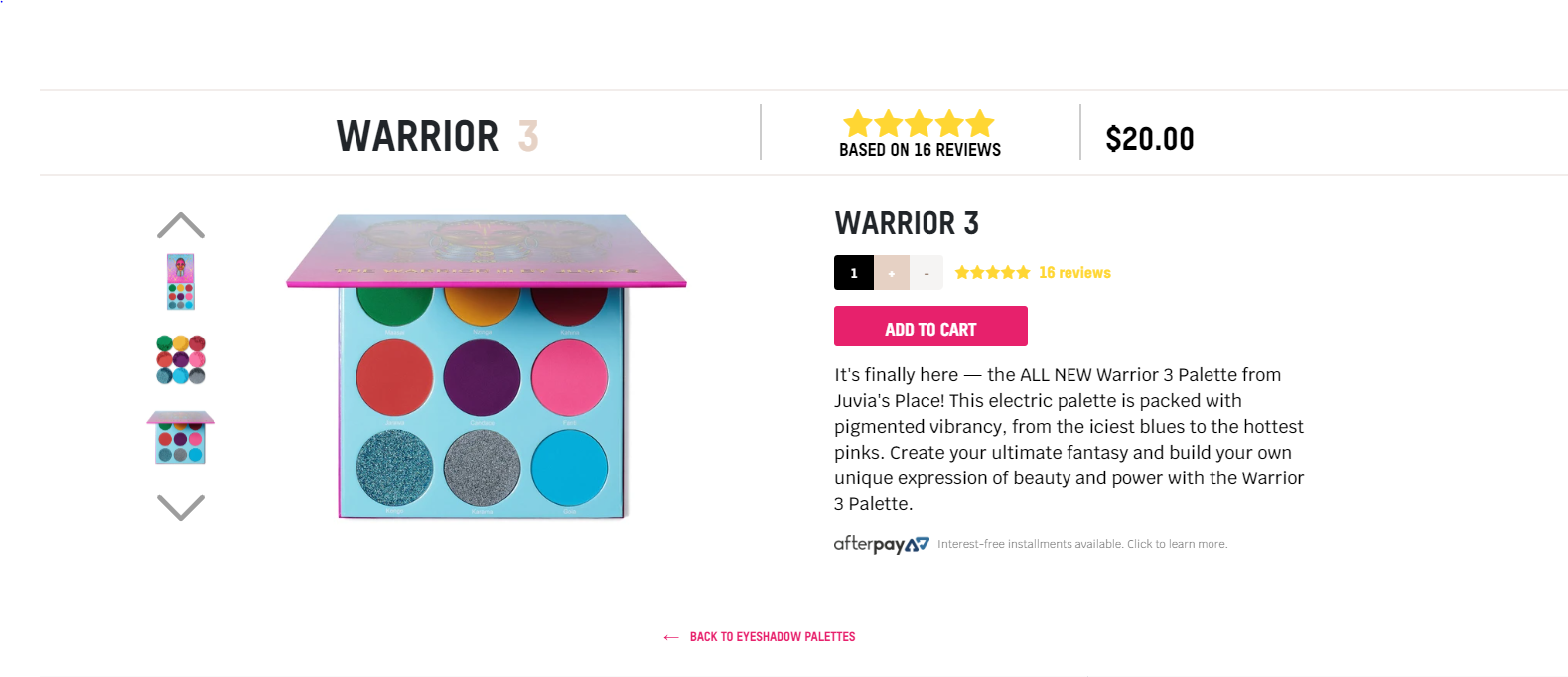 Or, let's say you're a major hospital corporation that is looking to attract new readers and drive them to use your services. You should focus on long-form articles or videos that are informative to keep readers on your site longer. Any phone numbers or contact information required for them to connect with you should be visible and readily available on the page.
Find your audience
Knowing your audience is important. And not just one part of your audience. Many times when I'm working with small business owners and I ask them who their audience or market is, they'll tell me something way too broad, like, "women."
You can't generalize gender! A lot of brands market to women. And women, in all our glory, are incredibly diverse and multi-dimensional. What types of women? How old are these women? What groups of women tend to opt-in to the type of service you offer. What are their buying habits? You have to market where your audience lives.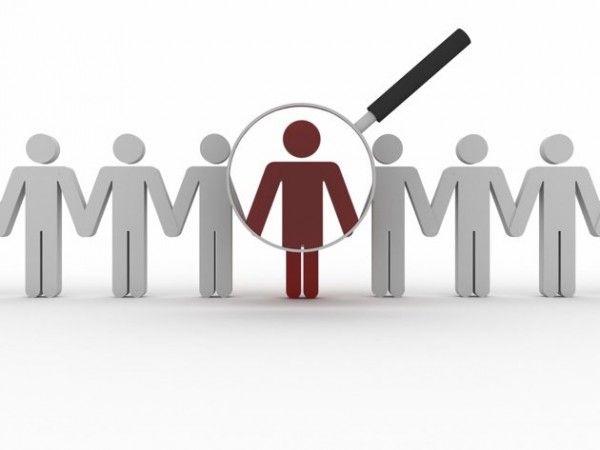 For example, if you create a newsletter for senior women, you have to right-channel your content. While 35 percent of seniors use social media (Pew Research Center, 2017.) you still need to consider the 65 percent that are not about it or still warming up to it. Consider content diversification, including radio ads, TV or newspaper inserts.
Or, if your business targets millennial women, you may want to go a bit deeper. Content is essential for this market—you have to be able to understand and respond to changing demands. Use language that is relevant and engaging. Show how your product solves a common problem. You may also want to offer a community where your audience can be connected with others who use the service. Make sure your site is optimized for mobile usage as well (you should do be doing this anyway).
Build an editorial calendar
We know what we're trying to accomplish and we know who we're targeting, now it's time to get organized. Simply put, an editorial calendar is a calendar for your content. It allows you to set a schedule and determine what content you will publish and what type. Not only does this help you become more consistent, but it also avoids last minute scrambling, which doesn't allow you to keep strategy in mind.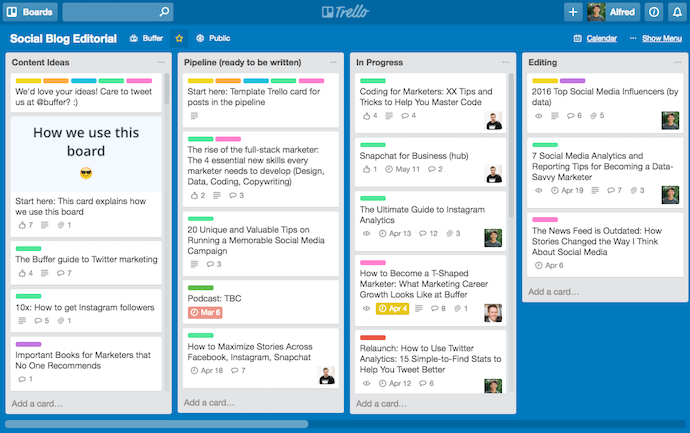 You can also use Trello or Airtable, or you can use good ol' pen and paper. The only thing that matters: strategic consistency.
Analyze and re-evaluate
SEO will never be checked on your to-do list, as it is constantly evolving. While developing SEO content is great, you have to stay current. Google changes algorithms constantly, which can affect your site's ranking if you're not keeping up. Check your SEO content regularly and review your analytics so you can see what's performing well and what isn't.
Page views, links and comments, social media shares and conversion rates are great ways to tell whether your content is working. Make sure you do a monthly review of your site and schedule time to work on any updates or changes.
If it's working, great! If it's not, find out why and make an adjustment.
Have fun!
While SEO and SEO content can be tedious at times, it's important to enjoy the process. Find new ways to engage your audience and freshen up your content. Your readers (and Google) will thank you.