'I had this burning fire in me to take charge and become my very own boss" - Lydia Nelson

Lydia Nelson was a CNA for years, making $8.50 an hour. Eventually, after the idea of her company Cscrubs With Love came to mind, she took the leap into entrepreneurship and hasn't looked back since. Since its inception, Cscrubswithlove is on track to have 2.4 million in sales for 2020.
I recently caught up with her to discuss how she became an entrepreneur, and the advice she has for aspiring entrepreneurs to secure the bag.  
Sometimes the best ideas come from your own experiences
Often times when aspiring entrepreneurs are looking for a business to start, they look all around for an idea that they can pursue, instead of looking at their own life's experience and pain-points worth solving.
For Lydia, her business idea came from her own pain-points as a CNA. One day while at work, Lydia looked down at her scrubs and had a light bulb moment in how she could make the scrub industry better.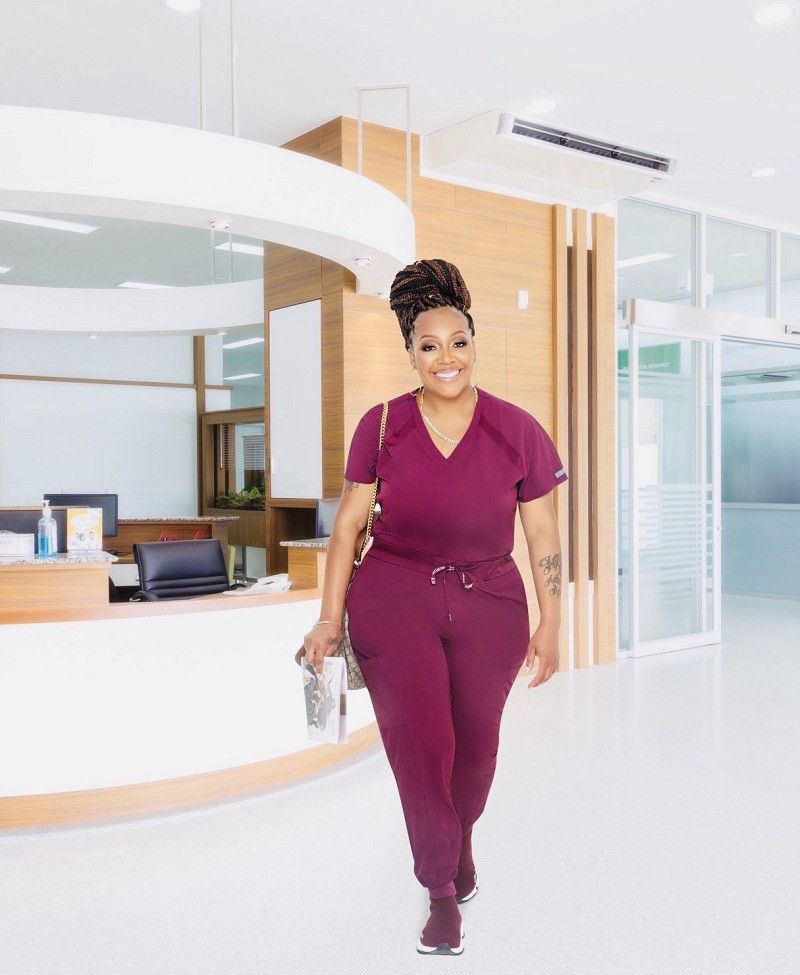 Don't be afraid to expand your business
Once she had her idea, Lydia she was not familiar with how to get inventory, so she turned to Google for help and found a facility.
"I called a facility to set up a scrub sale, secured my supply, made $1400.00 in one day, and then BOOM quit my job!" Lydia shared.
Soon after that,Lydia decided to enter the wholesale business for scrubs. In doing so, she transformed the trajectory of her business. As a wholesaler, Cscrubs With Love was able to cut the middle man out and become a one-stop-shop for potential clients. Now after making this strategic move and by adding more services,  her prospective retailers can get assistance with building a website, creating a logo, filing an LLC, and more.
Don't engage with social media trolls
How the company's CEO portrays themselves online can make or break a company's sales and image. In business, sometimes things happen that are out of your control like packages arriving late, and in this day and age, customers often turn to social media to voice their concerns.  Lydia recommends resisting the urge to clap back to your customers online. Furthermore, how she has conducted herself on social media has increased the sales of Cscrubs. Your social-currency is vital to your company's growth. As a result, you must maintain it at all costs.  
To keep up with Lydia and learn more about her business, visit her site today.