Millennials love hip-hop music. It speaks to our soul, makes us want to twerk it out, and makes us want to get to the money. For some, hip-hop is a lifestyle (from the attitude to the clothes, and everything else is between). Maya Smith, a serial entrepreneur and cosmetologist, is in love with the music genre, channeling its mesmerizing ethos into her beauty and lifestyle brand, The Doux.
Hip-hop is an art form that trickled out from the underground clubs to the mainstream, connecting with a whole new generation of youth, especially when it reached one of its apexes in the '90s. Smith described the allure of the artistic expression as #majorinspo for her company brand and her lifestyle.
"It was the most authentic time in that genre of music, in my opinion," Smith says. She explains how there was more consciousness, new ideas and Afrocentricity. "People were a lot less afraid to express themselves when it came to color and art. Creatively, it was a lot more colorful," she added.
Other millennials can take her cue on how to keep business booming. Smith's way has been by consistently evolving, while simultaneously staying true to her core.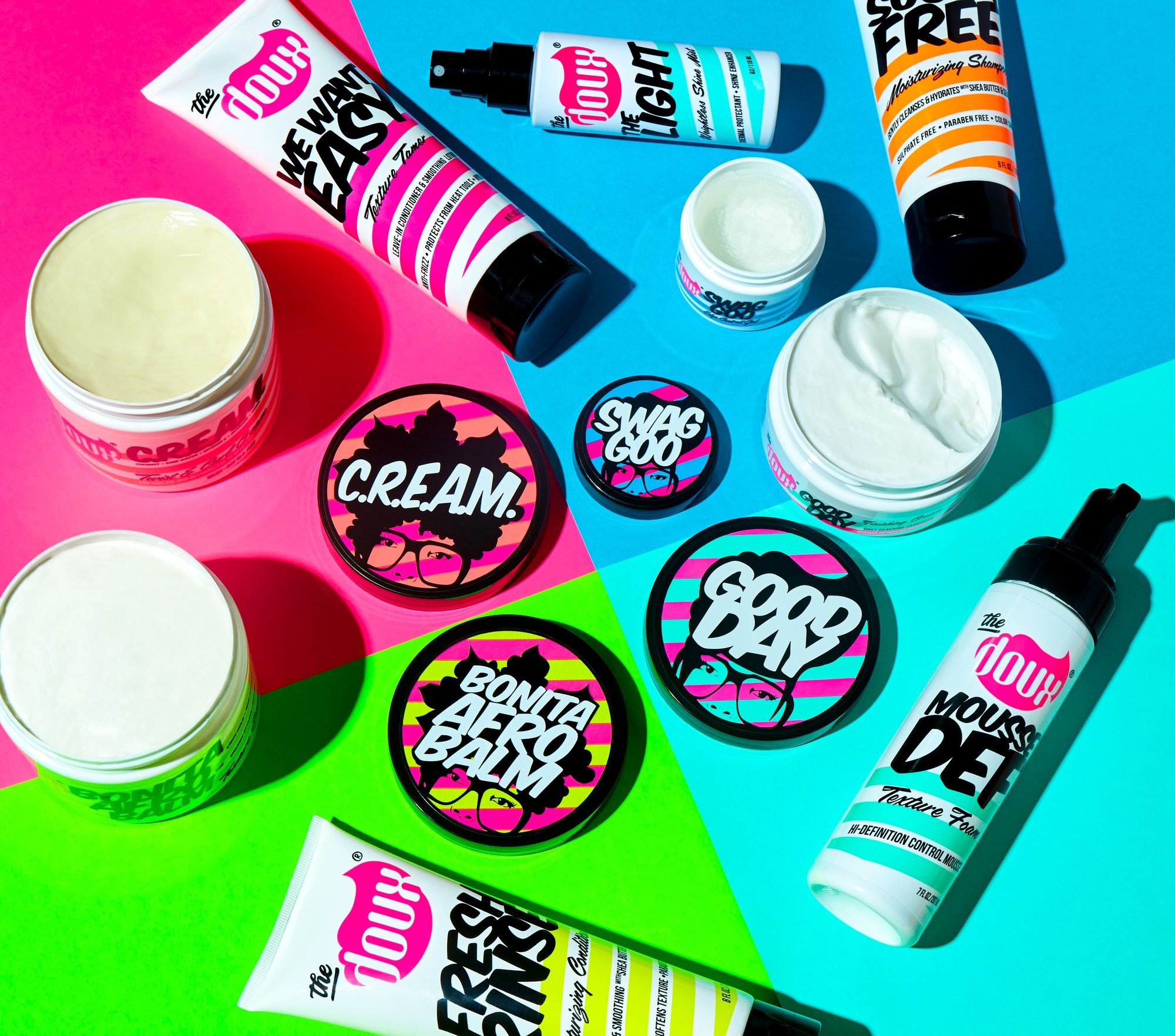 Make dedication your foundation
The beauty professional considers herself an artist that does hair, among many things. And she's dedicated to her craft. Whipping up curls since high school, she earned her cosmetology license before even graduating. She divulged the lessons learned from being her own boss early on, with clients in hotspots like Los Angeles and Atlanta.
"As a stylist, you're instantly put into that entrepreneurial, self-employed, black business owner," she says. "You are your own business. That's how my career has always been. I think one of the things a lot of people don't realize is working for yourself means you have to have a lot of self-discipline. No one is going to push you but you."
No one is going to push you but you.
"One of the greatest lessons I learned as an emerging talent in this industry has been the importance of integrity, keeping your word, and making sure the relationships you're building as a beauty professional are built authentically," she continued. "Because it's those relationships, not just your talent, but the relationships you forge that really help you build your career."
Build the brand experience
Smith eventually moved to Germany, opening her first salon abroad. It was at the Honeycomb where she initially started developing products that would better meet the needs of her multicultural clientele between 2009 and 2012. Though a successful venture from the beginning (she had retailers knocking at her door), Smith was ready to close up shop and move to the next step in her life with her family and career.
In 2014, she moved back to the states and put The Doux product line on pause for two years. But Smith was up to something: her second salon concept. She wanted to continue to educate women on healthy hair science within a striking environment. To her, it wasn't just about the quintessential shampoo and conditioner. It was about something more she wanted to offer to her customers. Perhaps, Smith was ahead of what it meant to build a brand experience.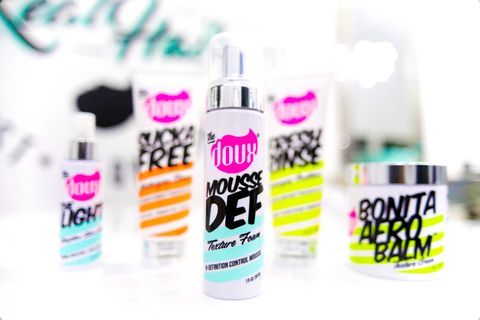 "It was essential to us for people who weren't familiar with The Doux product line to be in our brand environment and learn about their hair in the oasis we created. That way, when products relaunched, they understood our value and where we were coming from because we knew the brand was so different," she said. Smith established The Doux Salon outside the city limits of Atlanta in Macon, Georgia.
Do nothing without intention
Still, she waited to mass market. Intent on translating the salon experience into people's homes—brand and results matter. In 2016, she felt confident there was a way to communicate with the consumer in a way that was different than communicating with people one-one-one in the salon. She also believes their approach sets them apart.
"We encourage people to get it right the first time," she said. "That's important to us, to make it more simple and help people get their hair done in less time. [So] we've formulated our products to get many things done [with] one product."
And it seems to have brought everything full circle. In a crowded space, The Doux resonates with Black people embracing consciousness, Afro-textured hair, and blackity blackness once again.
"I think it is an awakening, just like it was in the '90s in hip-hop when people are a lot more conscious of the culture," she said. "I think it's only natural the hair and aesthetic of people of color is much more celebrated and mainstream.
It wasn't intentional—launching the brand, that is—but for us it was perfect timing because we're in the alignment with what you're seeing now in fashion, art and culture when it comes to our hair. Melanin in the skin and texture in the hair is something that's a lot more celebrated because you see more people in prominent positions displaying it."
The Doux is a brand that millennials can grab if they crave authenticity and science-backed products to suit their needs. The "mogul way" here is to take a stance in what differentiating value you're offering and run with it.
It also helps that Maya Smith is all for the culture, and you can keep up with how she keeps hip-hop culture alive through The Doux's Instagram page, Youtube channel, or her personal brand Insta with her husband as well.
Now, go deliver on your vision for a better product, environment, or unique brand. And then, turn it up to some hip-hop tunes to celebrate.