In the midst of a global pandemic, many business owners have been faced with the challenge of staying afloat due to decreased economic activity--the hardest hit segments being Black-owned businesses, and the food service industry.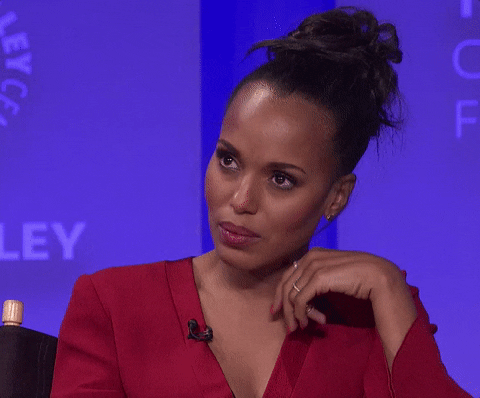 The National Restaurant Association cites that the restaurant and food service industry lost approximately $80 billion in sales by the third month of the COVID-19 pandemic.
LeRouge Cuisine founder, Chef Amber Williams, sat at the intersection of both of this reality as her private chef and catering business came to a halt earlier this year. She opens up about what it took for her to get here, and how she has pivoted in her business and created her own opportunities to thrive.
But first, a little more on Amber and her company LeRouge Cuisine.
The origins of LeRouge Cuisine:
Chef Amber Williams(AW): I'm born and raised in Texas, but my mother's side of the family is from Baton Rouge, Louisiana. I'm a graduate of Grambling State University so Louisiana's second home for me. So, while I'm immersed in the Texas culture, I also have the Creole culture running through my blood.
LeRouge Cuisine means  "The Red Kitchen" in French. It's an elevated culinary brand and I specialize in Creole fusion cuisine. That's also something I made up because I didn't want to be put into a box. Dallas is a huge melting pot and there's so many cultures here and I wanted to make sure that I paid homage not only to my roots, but to all the cultures that are represented in our city. I do everything from corporate catering which I started off with in the company to now where the bulk of my business is a lot of private chef work.
Now, I'm moving to more instructional virtual classes which I started thanks to the pandemic.
On her journey to full-time chef:
(AW): I knew I wanted to be a chef since I was eight, so this has never been a hobby for me. I've been cooking since I was little with my mom, grandmother, and everybody. When I got to college at Grambling State, they used to call me the basket lady  because I started out baking. I was really fascinated by decorative cakes and I started selling that. My goal was to go to culinary school after getting my business degree from Grambling. But you know how Sallie Mae likes to keep you down…I couldn't afford it when I graduated so I went straight into corporate America and I was miserable.
I worked for Enterprise for almost 4 years and I leveled up to management. I started LeRouge Cuisine while I was working there in 2014 and in 2015, I quit. I had no money saved and I had no clients. All I had was a Facebook page and an e-mail.
Now 6 years later, I'm still doing it full-time. I've just been perfecting the craft and being a student of the culinary world and trying to make up for what I didn't learn in culinary school through my experiences.
What was your initial reaction to news of shutdowns and stay-at-home orders as a service business?
(AW): I had a booking for a Total Wine & More grand opening off of Oak Lawn and they cancelled. Then that trickle-down effect happened in more emails and calls, and everybody started to cancel. Your first thought is to panic. Your first thought is, "What am I about to do?" The first week we shut down, I actually took two weeks to do nothing. I realized that I had never rested in the 6 years I had been in business. I had never taken time for myself and realized I was tired.
What I can say is, the fashion that I fell into entrepreneurship is what prepared me for the pandemic. Other people were asking, "What will I do about money and business?" I've been there before. I've already seen months and months without business. I've already seen the months where the phone is not ringing, and I have to work on back-end tasks until something comes up. Because of that, I was able to find some peace in the middle of this craziness. I've been through it once, and I can make it through again. One of my friends put together an entrepreneur prayer call where everybody got on, let out their anxieties, and continued to roll with it.
How has the pandemic affected the different facets of your business?
(AW): Initially everything was affected, and nobody wanted to eat. I would definitely say that my catering took the hardest hit. I have a lot of corporate clientele like Total Wine & More. I catered for Enterprise before and other corporate entities where they had large functions for their employees. To take that and now everybody is forced to work remotely, I didn't have people to cook for. Whereas the private chef work stopped for a little bit, but people started to celebrate their anniversaries and birthdays. They wanted to celebrate, but now just doing it in the house. So, catering got hit the hardest, but everything has started to come back around. Especially since I began offering drop-off orders to my clients. I even catered a backyard wedding, so anything is possible now.
What are you doing now  to stay connected with your clients and attract new customers?
(AW): I actually just launched my public cooking party. A few months ago I had someone in my professional network who was pregnant ask me to teach them a recipe on Zoom for her virtual baby shower. She asked how much I would charge for something like that, but I didn't know because I hadn't done it before. On that virtual cooking party, I had people from New York and people from Germany, so a light bulb went off in my head. I thought, "This is possible? I can cook in my house while other people are in their homes and still give the same experience?"
From there, the virtual classes popped up for the private sector. People who want to have a gathering with family and friends can book a private party all the way to a corporate party. I've done a cooking class for the DFW airport and other corporate entities as an employee morale builder.
Now, I have  open classes for the rest of 2020. They are all holiday themed and will help you learn how to prep your food so you're not sweating in the kitchen. It's going really great and I'm enjoying it.
What tips can you leave with new entrepreneurs?
1. Know your vision
People like to congratulate you on what's happening now, but I'm always thinking about what five steps are ahead. "What am I doing next quarter and next year?" You have to know where you want your business to be so that you can put the processes in place right now.
2. Be authentic
I would say be transparent, but on social media people can sometimes share too much. Going back to that self-care piece, keeping a little bit of your life to yourself is very important. I want my followers to know I'm goofy, clumsy, I mess up too, and I have to Google stuff too. I want them to know that I'm relatable.
3. Keep a good circle around you
You need a good circle around you with people that hold you accountable and read your receipts when you think you aren't doing enough. I tend to think that a lot. I need people to remind me like, "Don't forget you did this." You need those prayer  circles and good friends around you who are also moving in a positive direction.
Stay in touch with Chef Amber Williams on Instagram at @lerougecuisine and register for virtual classes at www.enterlerouge.com