According to the US National Census, 1 million of all US businesses are minority-owned yet only 124,000 of these are founded by Black and African American business owners. The severe disproportion of underrepresentation of Black or African American business founders in the US is surely not a pipeline problem.
Most entrepreneurs have great ideas but face financial issues and limited access to credit. Only 1% of minority founders are backed by venture capital (VC), even though it's one of the most important financial sources for founders today.
In 2014, Sesie Bonsi pitched his business idea by firing off 500 emails to venture capitalists, but he didn't receive a single positive response. At the same time, he observed non-minority founders raising millions of dollars in the same sector with ease.
This experience reinforced his willingness to optimize his product - a Bluetooth-enabled retail payment solution - and show investors what it's worth. On top of that, he also set out to disrupt the financial industry with Bleu, and make access to financial access fairer.
On a mission to change how access to money proliferates inequalities, Sesie worked hard, raised the needed capital, and turned Bleu into a scalable payment solution for everyday merchants. To achieve greater autonomy for the consumer and merchant, Bleu is also enabling access to cryptocurrency investments.
Here's what you can learn from Sesie's story on how a mission can influence a founder's journey, and how a cryptocurrency strategy can help minority founders to raise capital.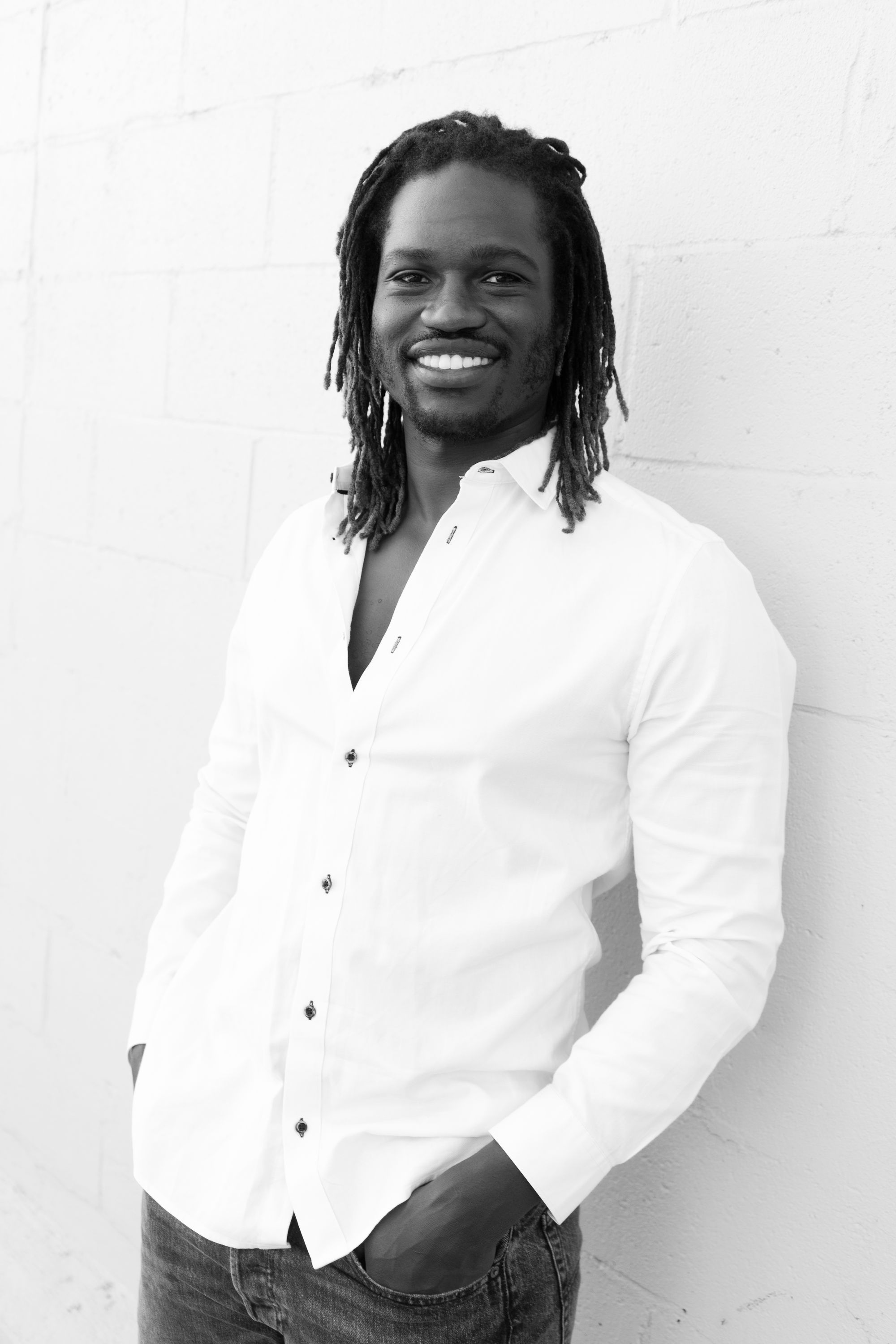 You grew up as the son of African immigrants in the US. How did your experiences influence you as an entrepreneur?
As a child, I loved listening to the stories of my parents, who had grown up in Ghana, West Africa. I was simply fascinated hearing about their life before coming to the US. Over the years they have become my biggest role models: Starting a new life in the US, they needed a tremendous amount of courage, tenacity, and presence – and these traits are ultimately necessary to start and grow a successful business as well.
Let's dig a little deeper into your life journey. What life choices have made you the person you are today?
Being a child of African immigrants in Alabama strongly influenced how I perceive our society.  I have always been curious to find out what challenges we face as humans, and what we need to work on to make a more prosperous future for everyone.
Given my desire to study societal values and systems, I chose to major in psychology as an undergrad. During college, I was trying to determine what triggers collective change in our society. This intellectual quest eventually took me to law school. For me, law is the outward reflection of the values held by a certain society. I wanted to understand this system in depth, hoping that inspiration would follow. I think that if you grow up belonging to a minority group in the US, you are predisposed to ask these profound questions and seek answers.
Was your quest for understanding society the stepping stone towards your mission of founding a business?
It wasn't only that, but it surely had an immense impact. After graduating from law school I began to work in the banking sector as a consultant, and it was here that I realized that payment is the inflection point where our values don't align with our dollars.
Financial transactions don't address the context of the individual or the community, despite forming the basis of everything we do, every single day. Studying this contradiction, I began to understand the huge limitations communities and societies face due to the lack of adequate financial services.
I quickly became an expert in this field and began to apply my knowledge to help companies with cross-border transactions, complex payments, payment regulations, and emerging m-commerce. Throughout this journey, one question remained unsolved: How can I find a way to contribute to a more equal society at every level? This is what inspired me to grow Bleu as well.
You mentioned that you want to create change with your business solution. How did you know what you had to do?
I had been working on Bleu since 2010 and launched the Bluetooth product as an integrated Point of Sale (POS) system in 2014. In 2015, I took a trip to Ghana with my dad to visit the village he grew up in.
The village is six kilometers from the closest cell phone tower and out of range of any service. When I looked around, there were no businesses in the village. Everyone had smartphones, but no one could transact or participate in commerce unless they walked six kilometers to the closest town.
They were essentially cut off from all of the amazing things happening and developing with digital financial services. There are 3.7 billion people living on planet earth that are completely disconnected from the internet. I know this first-hand. Akpafu, my father's village in Ghana, is one of these populations. On top of that, as a result of being disconnected, there are 1.7 billion unbanked populations globally, and 400 million of them live in Africa as well. This means financial inclusion for citizens in emerging markets hinges on unreliable technology and infrastructure.
When I returned from my Ghana trip, I had a new attitude about what we had built and what we were doing. This experience gave me the underlying purpose for what I was creating and incentivized me to develop my product even further than initially planned. We were starting to stabilize the company and turned the focus on developing the second version of the technology.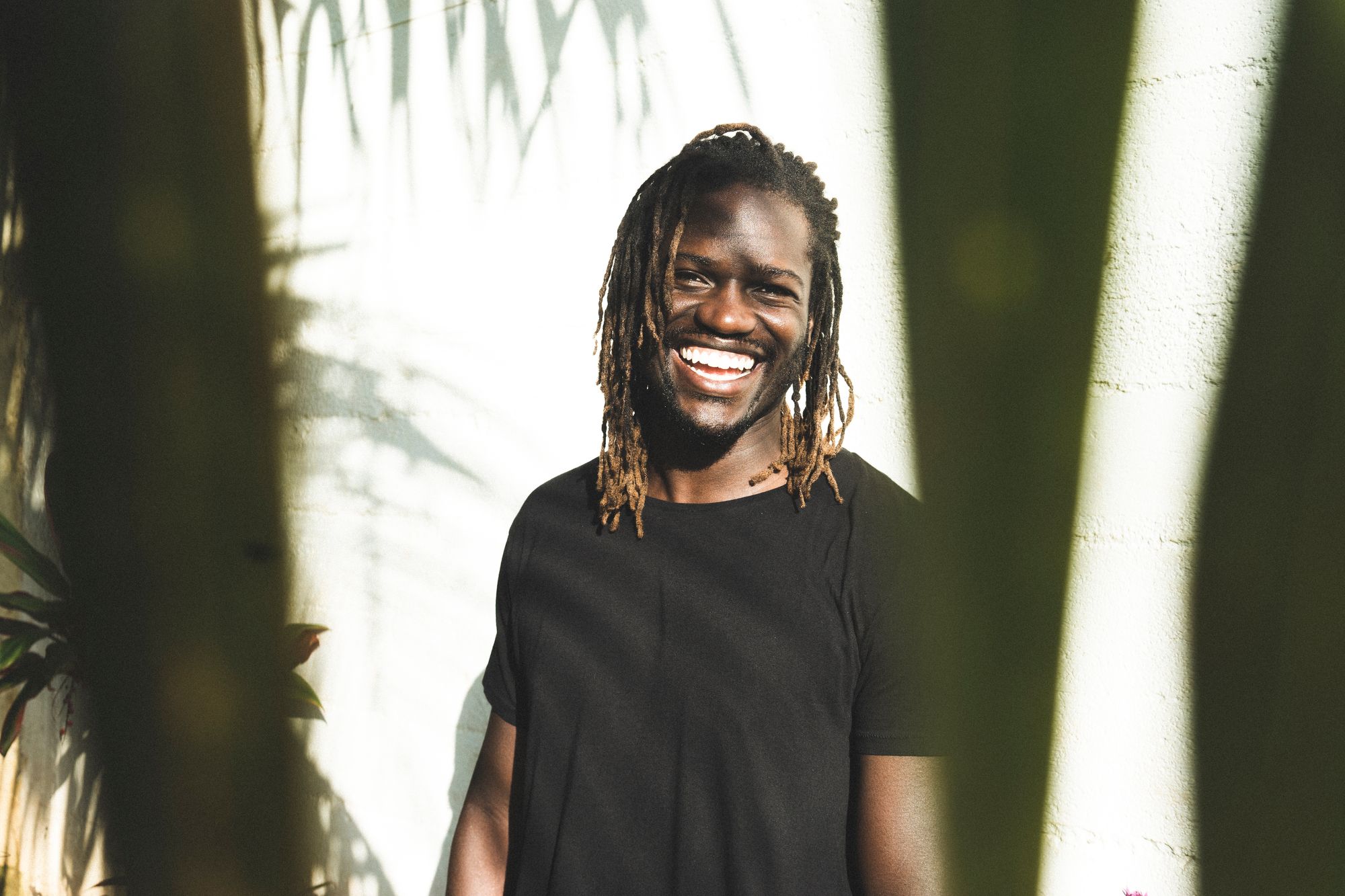 What exactly is it about Bleu that can create change?
Our product helps people and entrepreneurs to regain autonomy in the financial and business world. I strongly believe that for example by enabling cryptocurrency, we can create a different wealth structure. Until now, institutions that give money to people and allow access to credit are operating the same way they have been founded: Maintaining a status quo based on outdated values that do not accurately reflect the majority of society.
When you are saying, keeping people out, are you referring to your search for venture capital?
Indeed, the biggest struggle I faced throughout my founder's journey was how to acquire external funding. Bleu launched at the end of 2014 to very little fanfare. I quickly experienced the difficulty of being a minority founder trying to raise money from venture capital. I remember not even getting responses back from reaching out to over 500 venture capitalists.
Not because my ideas weren't cutting-edge enough, but simply because being a minority founder in the startup space is a challenge – particularly when it comes to acquiring the trust of traditional investors. We designed a Bluetooth-enabled payment device but it was difficult to sell this idea to people because it was so innovative and far-reaching. I understood this problem quickly, but at the same time, it was devastating to watch other experimental technologies raising $10-15 million dollars within a few weeks while I couldn't get an audience.
This year, after endless hours of work, we were able to raise $2 million in funding. This will allow us to scale up our technology and expand Bleu's payment solution in the Asia-Pacific region.
What is imperative for minority founders that are seeking capital to start this journey?
My advice for every business founder is to apply for and work with industry networks that can increase your visibility by giving you space to present your idea. When I presented Bleu at Finovate in 2015, we were approached by all of the big card networks for potential partnerships.
Here's another piece of advice to other entrepreneurs: Adapt your expectations and ideas to reality. It is hard for a founder to receive criticism because at the end of the day the business is an extension of oneself as well. It is very important to not be too emotionally attached and to take feedback seriously. In the end, you need customers and users to love your product if you want to grow a business. So make sure your product is not developed in a vacuum.
By focusing on building a retail POS solution, which we never intended to build or sell, we were able to generate revenue and eventually landed in the corporate dining space. We found this was a market that was hungry for our omnichannel POS technology and it served us well at that time to keep our business alive and look for growth opportunities for our core payments business at the same time.
And what advice can you give to those pursuing entrepreneurship as minority founders?
First of all, while working through law school, I determined that entrepreneurship in technology is a very powerful vehicle that has the ability to encompass great socioeconomic impact at scale. So, if you are thinking of starting a business, you must be knowledgeable about the core technology you will implement to serve the sector in which you operate. Leveraging the right software tools and the right engineering team can transform a business idea into a business with a future.
Secondly, you need to be generating income from day one. Whatever the idea, business, or concept, if it does not have a revenue model built from inception, it will create obstacles for you as a minority founder. If you're able to generate income from the moment you start,
you don't need to heavily rely on venture capitalists. It allows you to put a deeper focus on your mission.
A very important piece of advice I got from my mentors was to make sure you are the gatekeeper. Whatever your product does, make it impossible to remove from the workflow of the systems of the client. Whether you are managing a flow of data and processes within an organization or you are responsible for an intimate function of the business – if you do both correctly you are in control of your investment, both in time as well as money.
With Bleu you are promoting cryptocurrencies as autonomous currency. What's in it for us?
I always say the single most important thing anyone should be doing right now is figuring out your cryptocurrency strategy. Everyone has to have a cryptocurrency strategy, and not just a payment strategy but a proper cryptocurrency investment strategy. For me, cryptocurrency is the most inspiring payment and currency solution because of its immense potential to restructure the world's wealth.
An autonomous payment system can give any individual belonging to a minority the long-awaited tool to empower themselves. If you are thinking about starting a business, and you face difficulties acquiring venture capital, investing in cryptocurrency can be a potential avenue to revenue recognition for business cash flow.
As I said before, I am here for a more equitable society that fosters the power in each of us to remember our gifts as contributions to the community, and our power as creators. I believe decentralized finance is integral to achieving this reality.