As the impact of COVID-19 continues to grow, we are seeing a shift in culture and mindset around the world. Conferences and festivals are being postponed or canceled altogether. Some are even choosing to pivot to a virtual experience.
Gabrielle Deculus, founder and CEO of the Business Rules for Women (BRFW), created a space in 2015 for women to talk about their experiences, share knowledge and navigate the jungle of entrepreneurship.
On April 3-5, The Business Rules For Women Conference was ready to kick off its 5-year anniversary with an inaugural conference in New Orleans. However, three weeks ago, Deculus decided to pivot, taking the conference virtual.
Here are some of the insights we gained about the business of conferencing during COVID-19.
Leaders need to take care of their team's wellbeing.
During this time, leaders have to step up in ways they never expected to be a source of support for team members and their families who are impacted by COVID-19.
"I didn't realize when I recruited all these people on my team that I would have such a responsibility at some point. This is so much bigger than a conference.
This shit is hard. It's emotionally draining. It's mentally draining and nobody knows what's gonna happen next. I'm doing my best to provide a great experience, offer resources and continue to build this brand to where I believe it's going to be."
Now isn't the time to make excuses.
Deculus recruited a team of 50 people to volunteer their time and talent to help execute her conference. With her background in public relations and crisis management, she swiftly decided that canceling the conference altogether was simply not an option.
"We made the decision to not have an excuse and not have to go through mourning our hard work. Right now, people need content and community.
Going into this decade, we decided we would get away from speaking about empowerment, actually step into our power and figure out how to get paid. We can't afford to lose any more time."
Look for the silver lining in the situation.
Giving up and canceling 2020 all together seems like a viable option, but BRFW encourages others to see the silver lining in this situation.
"There's an advantage right now for those who are willing to see it as such. It's all about mindset. If you cancel 2020, then you're throwing away a good 3 months of your life. Let's restart 2020 instead."
Digital tools like Instagram Live can bring together a global community.
With a global audience from Miami, Atlanta, New York City and Lagos, the BRFW team has utilized Instagram Live to showcase speakers for their conference and engage the community.
Staying ahead of the curve, the BRFW team has been utilizing Instagram's Live feature since it first launched. People can even book a Live session with the team for an interview and build their own audience.
Taking the conference virtual also offers more members of the global community to experience this unique event and learn ways to capitalize on this 'new normal.'

What can attendees expect from this virtual conference?
The virtual experience will take place via Zoom with attendees receiving a link to enter. Attendees can expect to walk away with:
A mindset shift with meditation, workshops, and experts
No fluff with speakers such as negotiations expert, Jacqueline Twillie and success coach, Yahya Smith
A renewed sense of self-value with sessions like "HERstory: Elevating and Innovating Your Legacy"
A global community of entrepreneurs
Negotiating pay, income and intimacy and entering the cannabis industry are just a few topics the conference will cover while also conducting workshops for attendees to leave with actionable tips.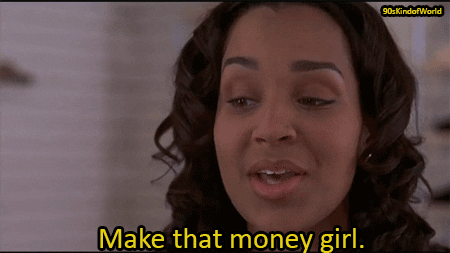 "Invest in yourself. If you're not investing in yourself, no one will invest in you." - Gabrielle Deculus
As we settle into this new normal while social distancing for the next month (at least), I encourage you all to control the things you can, take webinars, attend virtual conferences, and invest in that business that's been on your mind for the last 3 years.
To register for the Business Rules For Women Conference and learn more about their work, head over to their website, https://businessrulesforwomen.splashthat.com/.