Tim Salau went from being an intern and recent grad to working for one of the coolest (and most influential) tech companies… and it was all because of LinkedIn.
So how did he do it?

Tim's success isn't one that's impossible, but it's one that we can all obtain if we put in the effort and stay committed to our journey.

Growing up, Tim transitioned to Houston from Nigeria in 1999 with his family. Before moving to Katy, TX, Tim lived in Houston for most of his life, learning resilience due to seeing his family learn how to adapt to a new country and environment. Tim graduated from high school in Katy, Texas and went to college at Texas Tech University. From there, he obtained his degree in Psychology. After undergrad, Tim attended The University of Texas at Austin in 2018 and obtained a Masters degree in Information Studies. While at UT, Tim was heavily involved serving as a mentor, public speaker, brand ambassador, and intern for Google as a UX Researcher.

Post graduation, Tim was just like many of us – looking to find a company and a job that would coincide with our values, career goals, and interests. Tim unexpectedly found this by being recruited by a Senior VP at Microsoft. This Senior VP had been connected with Tim via LinkedIn, and was intrigued with all of his content and his social presence. The Senior VP literally slid in Tim's DMs and recruited Tim to the Microsoft team. Tim joined Microsoft as a Design Program Manager and later became their AI Product Manager. As an AI Product Manager, Tim uses his Masters Degree in Information Studies to help him understand how people think when utilizing the products that Microsoft offers. It helps him and the Microsoft team understand how to build cool products, the psychology behind the products and the target customers, the intent behind it, and how the target audience plans on using the tool or the app.

Getting recruited by Microsoft was surreal. Companies like Microsoft are hard to get into, and thousands, literally thousands, of people submit applications every day.

So what made Tim stand out? What can we learn from him?

1) Be social

Don't just create a LinkedIn profile just to say you have one. Be social – after-all LinkedIn is a social media site.

For some people, they are social on LinkedIn by sharing blog posts through LinkedIn's blog platform. However, writing and sharing blog posts isn't the only way to be social on LinkedIn.

Often on LinkedIn, Tim would share short form posts filled with insightful content on industry-related news. Outside of sharing short form posts, Tim made it a point to be active and highly engaged with other people on LinkedIn. Tim would put thought and effort into every comment, and every post, giving in depth perspective on topics that people would share. By doing this, it increased his visibility and attracted professionals like the Senior VP at Microsoft that recruited him.

2) Use the video feature on LinkedIn
Studies show, video content is one of the highest engaging forms of content. The average viewer remembers 95% of a message when it is watched, whereas only 10% when read.
In addition to sharing short form written posts, Tim would share video posts from time to time. LinkedIn allows you to easily upload video content or instantly create video content directly in their app. If you want to be more engaging on LinkedIn, I highly recommend sharing video content.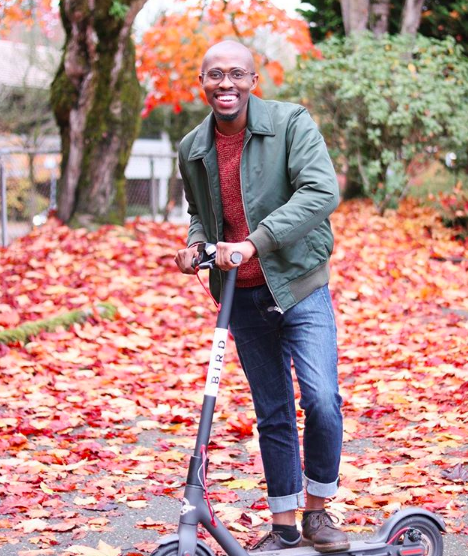 3) Keep your profile updated
Just like you should always update your resume, the same rule applies to your LinkedIn profile. Even if you're not job searching, you should always keep your profiles up to date because you never know who is looking.

For Tim, he updates his LinkedIn profile every time he receives new accolades and opportunities. Doing this has helped Tim brand himself on LinkedIn and it demonstrate an accurate picture of where he was [and is] in his career journey.

Enjoy this story? Click here to receive more tips on maximizing your LinkedIn!