Did you know the cannabis industry is one of the most lucrative and fastest growing markets in the U.S.?
And when I say lucrative, I mean it's pulling in BIG bank for real.
Like "big" as in estimated to reach $73.6 billion by 2027 BIG.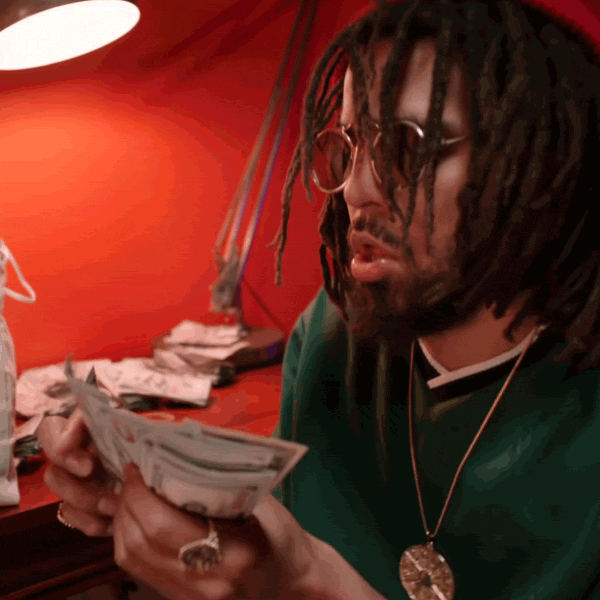 Because of this, many Black athletes are making sure they're not left out of the money bag, and as they lift higher (no pun intended), they're ensuring our community is positively impacted too.
Whether it's in the form of launching dispensaries, investing, or creating products, Black pro athletes are working hard to become apart of this wealth movement. Despite the historic, systemic injustice in the cannabis industry that has impacted the Black community, as well as the current challenges we face from the lack of funding, extreme startup costs, to the lack of equity in knowledge, moguls like pro boxer Karim Mayfield is finding ways to have ownership in this white-dominated market.
It's funny how the tables turn
The futures of many Black youth has been derailed for years because of marijuana arrests and unfair prison sentences. Growing up and entering adulthood, Karim Mayfield almost suffered from being a statistic from this when he was arrested.
Born and raised in the Fillmore district, which is San Francisco's historic Black neighborhood, 18 year-old Karim was arrested on multiple charges for cannabis after getting caught smoking with friends in a parked car. As Karim shared, "When the cops came up, I thought we would get off with a warning, but instead in a flash, I was facing jail time and a tarnished record, shame confronting family and loved ones, and then of course barriers to employment."
During that time of facing unemployment, Karim's life turned around when he was visiting a local boxing gym. Overtime, that boxing gym visit turned into Karim staring a career in boxing, and ultimately becoming a Golden Gloves and NABO junior welterweight champion.
Since having a successful career in boxing, Karim has been able to translate his boxing career into a youth program called SoulChamp, which provides a full body boxing routine including meditation to kids. Outside of SoulChamp, Karim is also the owner of Authentic 415, a cannabis dispensary in San Francisco.
"I was introduced to the San Francisco Social Equity program by a promoter at a boxing event, and started the application process quickly after. After these several years, I think I am an example of how the program is supposed to work. San Francisco's prosperity has often come at the expense of the people from underserved communities like the one I grew up in. Now as the CEO of Authentic 415, I can help correct that, take ownership and bring prosperity back into the community," Karim told Mogul Millennial.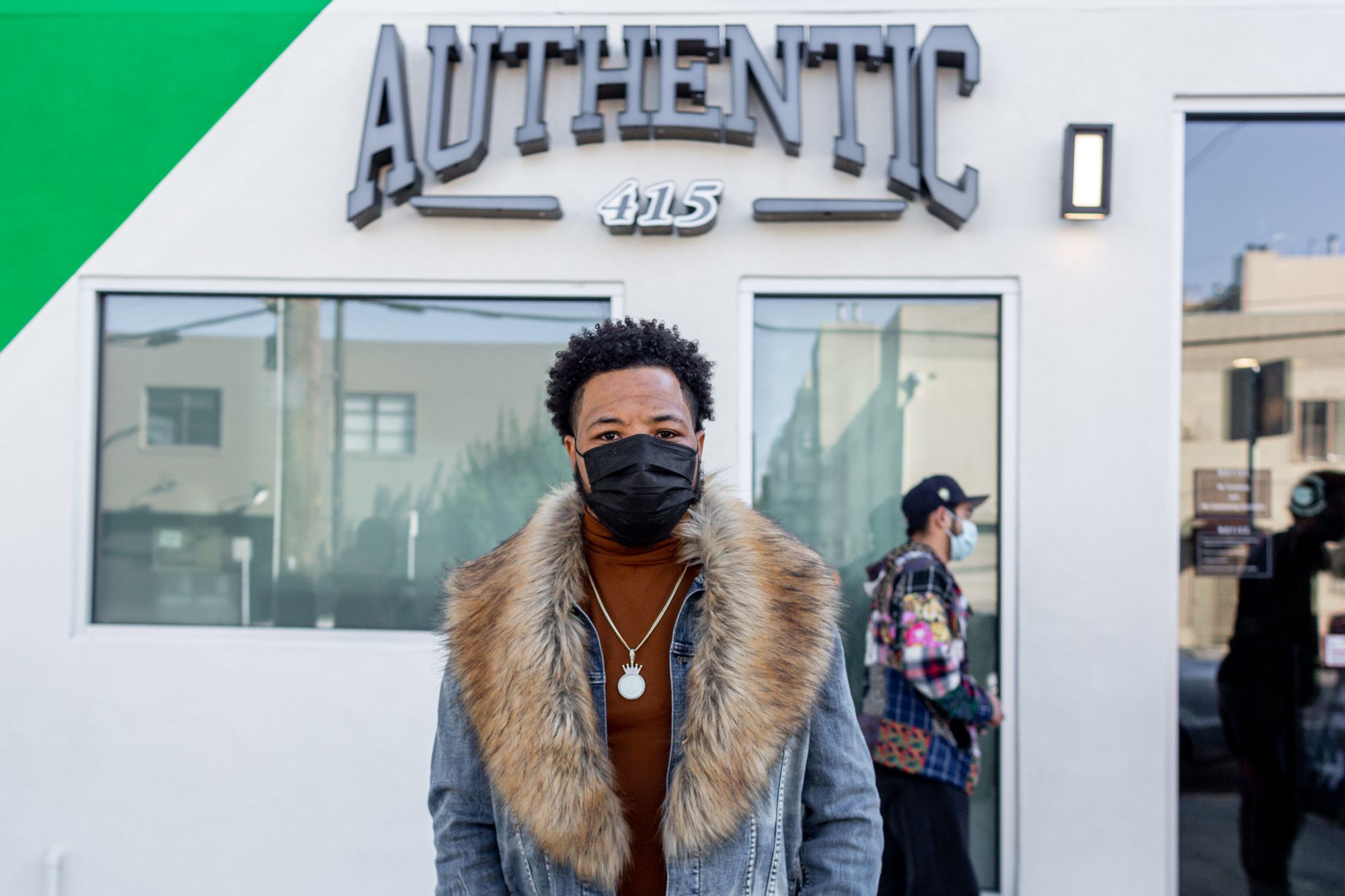 When you succeed, don't forget about your people
One of the biggest critics of successful people is that they'll make a lot of money and forget about their roots. In the Black community, if we're going to get the past generational curses and lack of wealth that impacts our future generations and current community, we have to do our part in giving back from a financial standpoint, as well as in mentorship and opportunities.
"I've always had a passion for mentorship, especially with high school students, and through SoulChamp, I've been able to pass along things I've learned as a pro boxer to these young people in need of a sense of direction and empowerment. At the dispensary, I've been able to hire folks that are actually from the same city as I am, which is very fulfilling. Although I have served my community and provided mentorship for many years, I see this new CEO position as an even bigger opportunity for mentorship and leadership, to reach more people and provide an essential service during this time," Karim shared.
It's take a village - even in business
When Karim decided to enter the cannabis industry, he opened Authentic 415 alongside his co-owner and investor Shryne Group Inc. In the business, Shryne Group is vertically integrated and helps out by managing vendor and product selection strategy with advice and input from Karim. "I would recommend finding vendors that match your value as a business person. That will ultimately solidify your offering to your customers, and offer real value," Karim told us.
In addition to that, they own several brands, and have helped source products made by other Equity partners. For Karim, this is a win-win situation. "This is rewarding for me personally. It's important to me to continuously find ways to support people that are from communities like the one I grew up in," Karim said.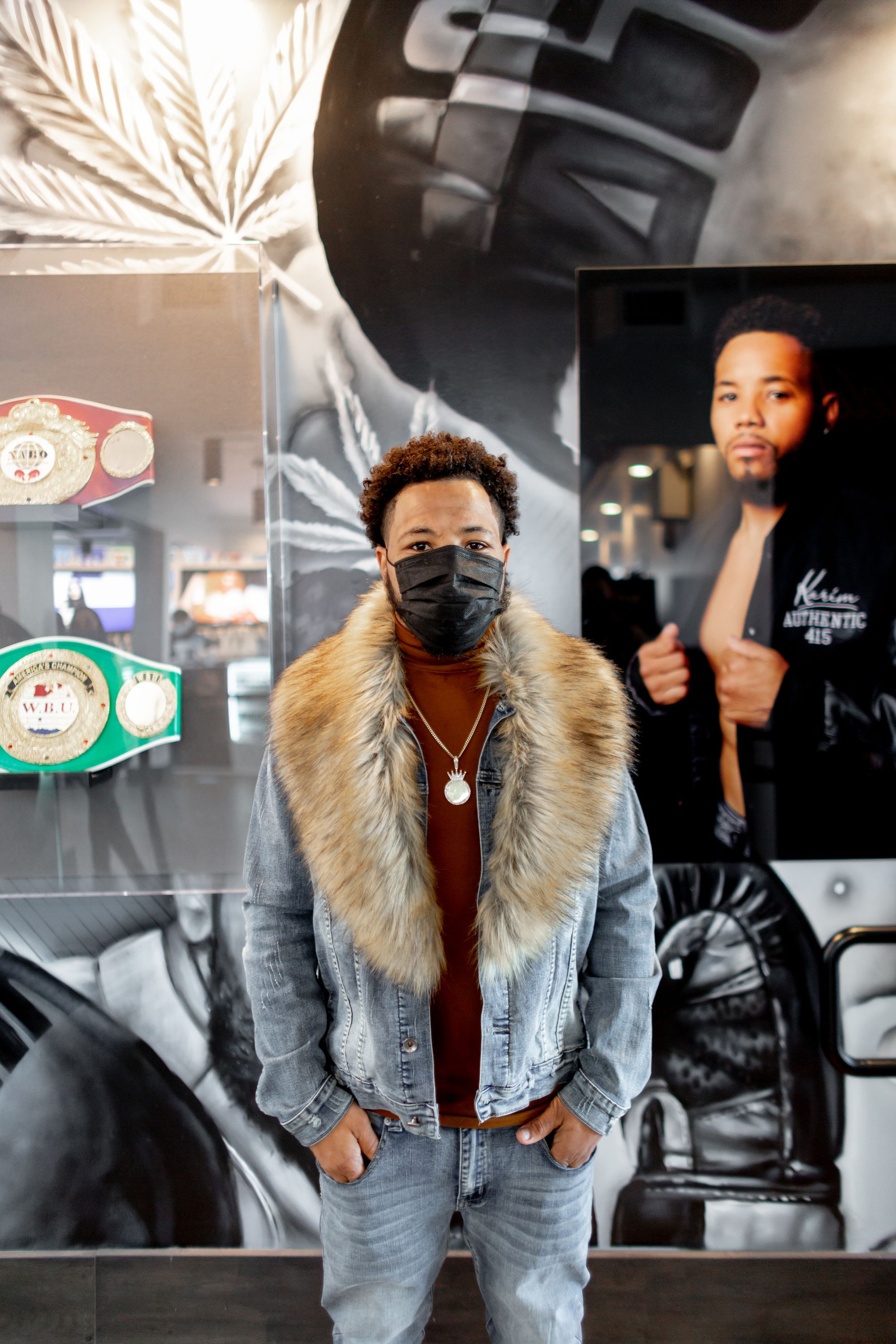 When you're starting a business, ask the right questions and take time to choose the best partners
Karim's experience in launching his dispensary has mainly been with vetting investment partners, but he heavily recommends taking time to find the right people to work with. "I would emphasize the importance of finding vendors that have similar values, whether that is using responsible growing methods, supporting social justice or simply offering high value products," Karim shared.
When you're a new dispensary owner, it can seem intimidating, especially when you're looking for vendors, as vendors will play a critical role in the success of your business.
Before you approve a vendor, here are Karim's top five questions you should ask them:
What are your QC protocols and how are they implemented amongst your product?
How is your sourcing? Is it consistent, can it withstand our high volume?
What tier shelving (pricing) do you see your brand sitting on in our store?
What brands would be your competitor?
What's gonna distinguish your product compared to everyone else on our shelves currently?
---
For more information about Authentic 415 and the work Karim is doing, visit their site.