After her twelve years in New York City and gaining substantial design experience from well-known contemporary clothing brands, Shannon Maldonado was hungry to challenge her creative instincts in a new way.
As a millennial that professionally matured during the proliferation of digital media and varying mediums, Shannon was anxious to experiment in new means of design and storytelling. When the time felt right, she decided to leave her job in fashion design and New York City, and successfully pivot to become one of the most distinct business owners in the city of Philadelphia.  
Shannon's business was born by playing around with Pinterest boards. She explored designs on the app made by smaller lesser-known artists. Because of her experience with established fashion chains, she longed for a space to call her own. A space that could successfully illustrate her personal taste in interior design and retail. Philadelphia, Shannon's hometown, was the best fit for the space she was looking to develop.
"I feel like Philly is such an under-served market," Shannon said during our conversation. The business's success speaks to the fact that consumers craved a creative concept like this one, and waited for a tangible representation. Based on the success of her business, it is clear she created something that had not been achieved in Philadelphia. In 2016, Shannon made the transition from corporate worker to creative director.
Apart from Shannon's refreshingly authentic and collaborative spirit, another facet of the instant appeal of her space is its unique name, YOWIE. A word common with the Aussies that insinuates a sort of outsider or non-conformist. The word speaks directly to the artworks and pieces that are in the shop. They are eclectic, distinct, fun, and funky. There is something for everyone, and this is how Shannon has been able to build a loyal fan base in the few years since the initial launch.
One of the most important things I have learned [as an entrepreneur] is staying true to my internal compass.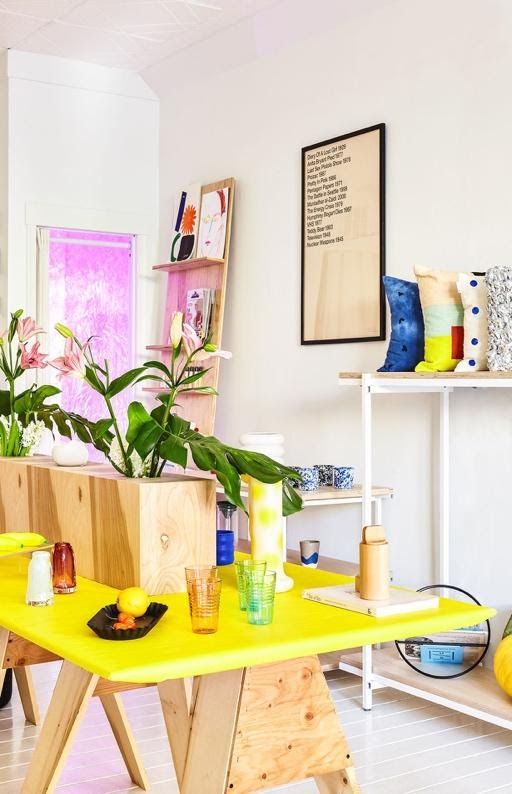 Racial representation in the creative space
Like many industries, racial representation within design is sparse. Part of this comes from years of familial or cultural pressure placed upon the Black community that looked to steer youth to professions that would be most profitable. In recent years, the skills acquired through studying design can lead to a plethora of professional avenues: UX (user experience) design, advertising, art director, multimedia animator, and more.
For Shannon, in addition to creating an unique and captivating store, her steadfast leadership and direction within YOWIE is a huge achievement as well. Specifically because we only see so many African American women being celebrated in this artistically driven entrepreneurial space.
Working in fashion, I was one of the few brown or POC people on the design team. The same goes with interior design, and owning a store, especially one this niche. But I think for me, it's always been to lead by example and challenge those expectations. The biggest question I get asked is 'who owns this shop?' or 'who do you work for?', and I say, 'me! I own this store.'
Of course, it is no surprise that an average consumer, unfamiliar with the brand, could not imagine a Black woman as the creator, let alone the owner. But YOWIE, with its distinct character and committed audience, has the potential to set a precedent as the company makes its next steps.
Pivoting during a pandemic
Despite their store closing on March 13, YOWIE has been able to continuously engage new and old customers through social media channels and Zoom. When COVID-19 began to sink its teeth into our everyday routine, no one could have predicted a stay-at-home order, let alone its length. But Shannon explained that working from home allowed her to allocate more time and energy towards YOWIE's digital storefront. "It was scary and stressful to not have the physical space [anymore] but...then a week later I thought, 'this may be a good thing for us'...to be able to get our ducks in a row, clean up the website, and communicate with our audience in a different way."
While financial success has always been a goal, YOWIE stays true to the original beliefs and energy that cultivated the audience it has today. The support from customers is palpable, and especially evident in the wake of the pandemic and the immediate closing of many brick and mortar shops. YOWIE has incorporated virtual coffee dates and workshops in drawing and natural dying to adapt to no longer using their physical space. Because they cannot host events, sell products and merchandise, or interact with customers face to face, preserving the brand's ethos of originality and community were imperative. These virtual YOWIE sessions are free of charge. The goal is to hang out while we all experience a global pandemic separately together. Additionally, since quarantine, YOWIE has seen a noticeable uptick in sales.
Embodying multi-functionality
A consistent messaging of the YOWIE brand is #We'reALotOfThings. This is Shannon's direct effort to deter the audience from limiting what the brand can and already does achieve.  Shannon does not think of the space as exclusively retail or studio, but rather multi-functional. A consistent interest and a maintained focus from customers over the years proved to Shannon that her once small idea has really connected with the greater Philadelphia community. So much so, that she has announced her next steps in expanding the YOWIE brand.
The hope is for that multi-functionality to continue as the brand expands physically and professionally. YOWIE wants to become any sort of creatives' go-to spot in Philadelphia. If someone needs an engaging but respectful co-working space? Go to YOWIE. If someone needs to rent a space for a photo shoot? Go to YOWIE. If the photographer coming in is from out of town and needs a place to stay? Stay at YOWIE. Shannon wants her business to serve artists and creative minds alike in a myriad of ways, hence #We'reALotOfThings.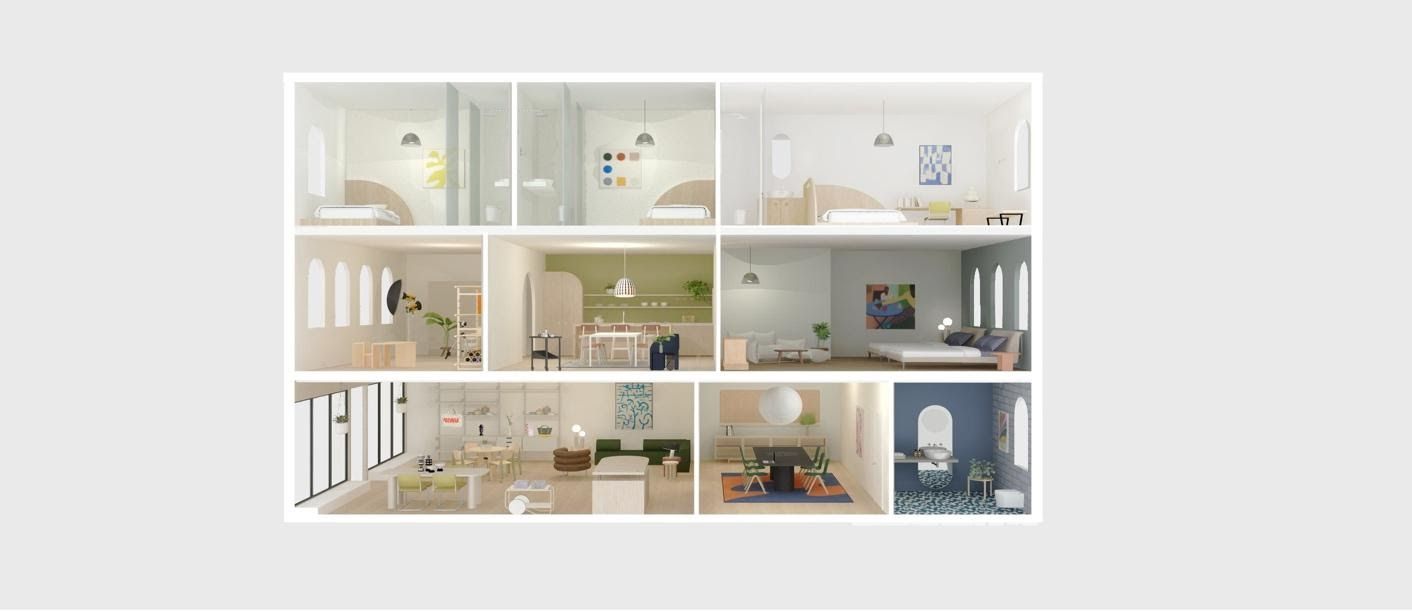 During the month of July, Shannon called on the YOWIE base to support the brand's crowdfunding campaign. The money earned from this campaign will go towards the hiring of the first full-time employee. The initial campaign goal of raising $150,000 was split in half to allow consumers to successfully reach at least $75,000 and ensure potential investors there is a serious backing behind this brand. As YOWIE looks to transition to a larger and more versatile space, the new position calls for an experienced interior and production designer to assist in the brand's new development.
---
Despite the unforeseen hardships of 2020, it was inspiring to speak with Shannon and to see a Black-owned business continue to thrive. The largest takeaway from our conversation was the gravity of sustained authenticity and self-advocacy, especially as an entrepreneur. It is evident that YOWIE customers not only appreciate the products and services of the business, but also the brains behind the operation. The community that has been built is strong, and with Shannon steering the ship, it will continue to blossom.
YOWIE is located on 716 S 4th St, Philadelphia, PA 19147. You can follow YOWIE's Instagram page to learn more. Visit their website to support their digital initiatives and sales.