Andreessen Horowitz's Talent x Opportunity (TxO) Fund is a 6-month long accelerator program that was created for ambitious, underserved founders who have great ideas but lack the typical Silicon Valley startup background and resources.
In this accelerator program, entrepreneurs will gain access to funding, training, mentorship, and a robust community that will help them level up and build scalable businesses centered around their cultural innovations.
Related: Sign up for weekly startup funding opportunities
TxO launched its first cohort in 2020 with seven companies: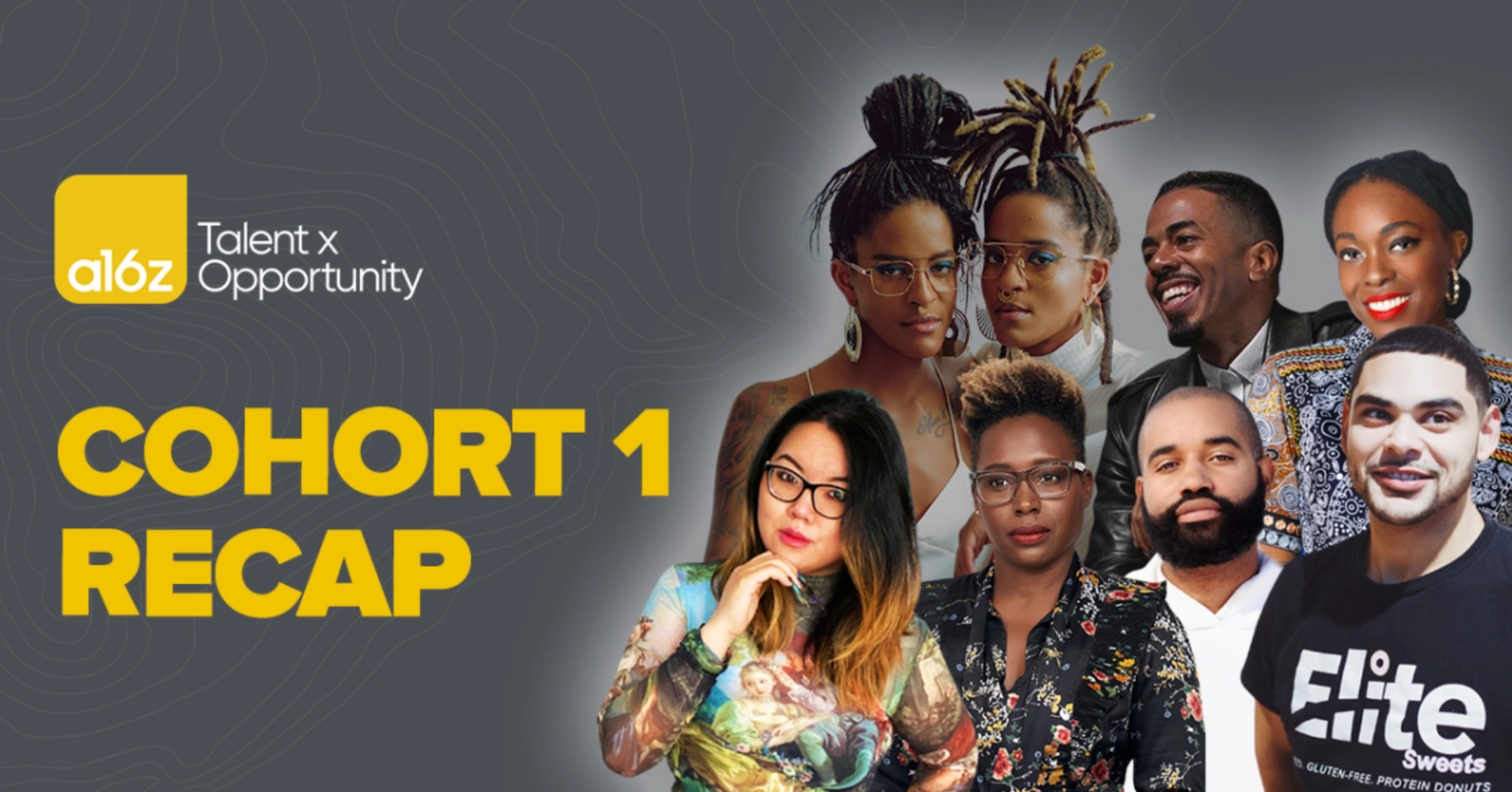 Applications for the second cohort are now open and you can apply here!
According to an overview on their website, "We are looking for entrepreneurs who did not have access to the fast track in life but who have great potential. Their products can be non-tech or tech; they should be from underserved communities (all backgrounds welcome); and ideally, their business will have an interesting model, niche market, and/or a little traction to indicate the promise and potential."
In addition, ideal applicants for this program meet the following criteria:
Is a U.S.-based business
Has a consumer or tech product in the market
Has proven traction/growth of the business
Is a founder outside of the traditional VC/Silicon Valley network
If accepted in the program, the TxO Fund provides $100K in exchange for 7%. Please note, the entrepreneur will need to agree to give Tides Foundation (a sponsor of the TxO Fund) a SAFE note that'll convert into a 7% ownership stake in their company. According to their website, "a16z (Andreessen Horowitz) does not profit from any of the returns: All returns generated by these holdings go directly back into the Fund, with the hope that we can continue to support many future generations of founders."
Click here to apply by December 31st.