Michael Jackson. Jermaine Jackson. Janet Jackson.
Legendary musical family with music that has lived for many lifetimes and for many more to come. Their music has gained their family millions of dedicated fans and has encouraged some of the children of this iconic family to follow their musical dreams.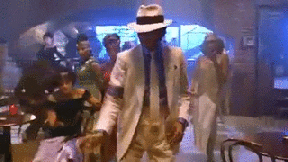 We recently had the opportunity to meet with Jaafar Jackson, rising singer, songwriter and entertainer. Jaafar is the son of Jermaine Jackson and the nephew of the King of Pop, Michael Jackson. His musical talents and stellar dance moves remind you that he has gained the artistic genes of his multi-talented uncle but with his own distinctive flavor. He has become a star in his own right, including the release of his latest single and video, "Got Me Singing." Check out more about Jaafar and his musical journey.
I'm sure people assume that because of who your father and uncle are that you would automatically become an artist but what inspired you to follow your musical ambitions?

Until the age of 13, I was involved with golf. I grew up playing golf and had no desire in being a musical artist. Then, at 13, it seemed to switch. My father gave me a song to practice and it opened up a door for me. I began to fall in love with music and the creative process of making music. I started creating music nonstop and collaborating with different producers. I realized I wanted to make music that makes people feel something, makes them want to dance and gives them chills.

Describe your musical sound.

I wouldn't put my music into one category or genre because I love so many genres of music. I love music from around the world. I would say my music is rhythmic, dance, R&B, pop and a mix of sounds all over the world. My music is inspired by Stevie Wonder, Sam Cooke and Bruno Mars, as well as sounds and different elements from several different cultures.

What advice would you give an up and coming artist?

Never stop writing and never stop collaborating with other artists. Never stop creating. Writing more songs helps you learn more about yourself musically. Write as much as possible and create a catalog of music. Don't be afraid to meet people because many have connections and it could be an opportunity to share your music and market yourself.

Do you think learning the business side of the industry is just as important as being an artist?

I 100% believe it's not only important but necessary to learn and understand the business side of the music industry. When many people enter the music industry, they have limited knowledge of how it works, which can lead to them being taken advantage of.
What is the biggest barrier or challenge you face in the music industry as a member of such a legendary family?

I've learned not to focus on things like barriers and challenges because they tend to create fear and have the ability to affect the creative process. The legacy that has been set before me and living up to it is what helps me become a better me. I believe in doing the best I can with my music until I'm happy and if I'm not, I continue pushing until I do. I keep pursuing my own musical happiness but I never allow fear or worry get into my head.

What's the biggest win in your career so far?

Releasing my first single and video! It was a great experience and it has been my biggest accomplishment so far. I put so much work into it but it was major and worth all the work.

What's on the horizon for Jaafar Jackson?

In addition to releasing my new album soon, I plan on traveling more and doing more shows to meet my fans and promoting the album. I have and will continue to create more music because that's what I love!
Keep up with Jaafar and his highly anticipated album release date on Instagram and Twitter at @JaafarJackson!