The modeling industry has brought about some of the most successful women in entrepreneurship—Iman, Josie Maran, and Tyra Banks. And now, Danielle Edmond can be added to this list.
A former model who switched gears to the beauty industry, her up-and-coming brand Stay Golden Cosmetics was launched in 2017. Proudly owned and operated by Caribbean women, Edmond's business model is on target to hit one million dollars in sales.
We connected with Edmond to discuss how she built her beauty brand from the ground up.
How did your modeling career prepare you for this industry?
I was born and raised in Jamaica. Back home, my path was quite unclear, mainly because opportunities were limited and thinking outside the norm was rare. When I got signed as a model, I was excited until I actually started modeling. It wasn't at all what I thought. Sure, glamor and getting dressed up was fun, but the process to get there was an awakening to the real world and how they see Black skin.
The experience pushed my personal narrative of going against the grain and being different while making a difference. It has taught me to have tough skin and stand proudly in who I am and how I look.
Did you have a mentor in the business when you got started? How did this impact your success?
My mentor in business was once my model agent in South Africa; his name is Edwin Gwenzi. Through his network of entrepreneurs in Johannesburg and Harare (Zimbabwe), he opened doors that my agency couldn't. He gave me an inside look to planning events and managing teams. He was the first Black man to own a luxury home in Durban, Johannesburg; an area where racism persisted so strongly the residents did not hire Black staff at the time. My mentor passed away last year, but his impact on me has been completely life-changing.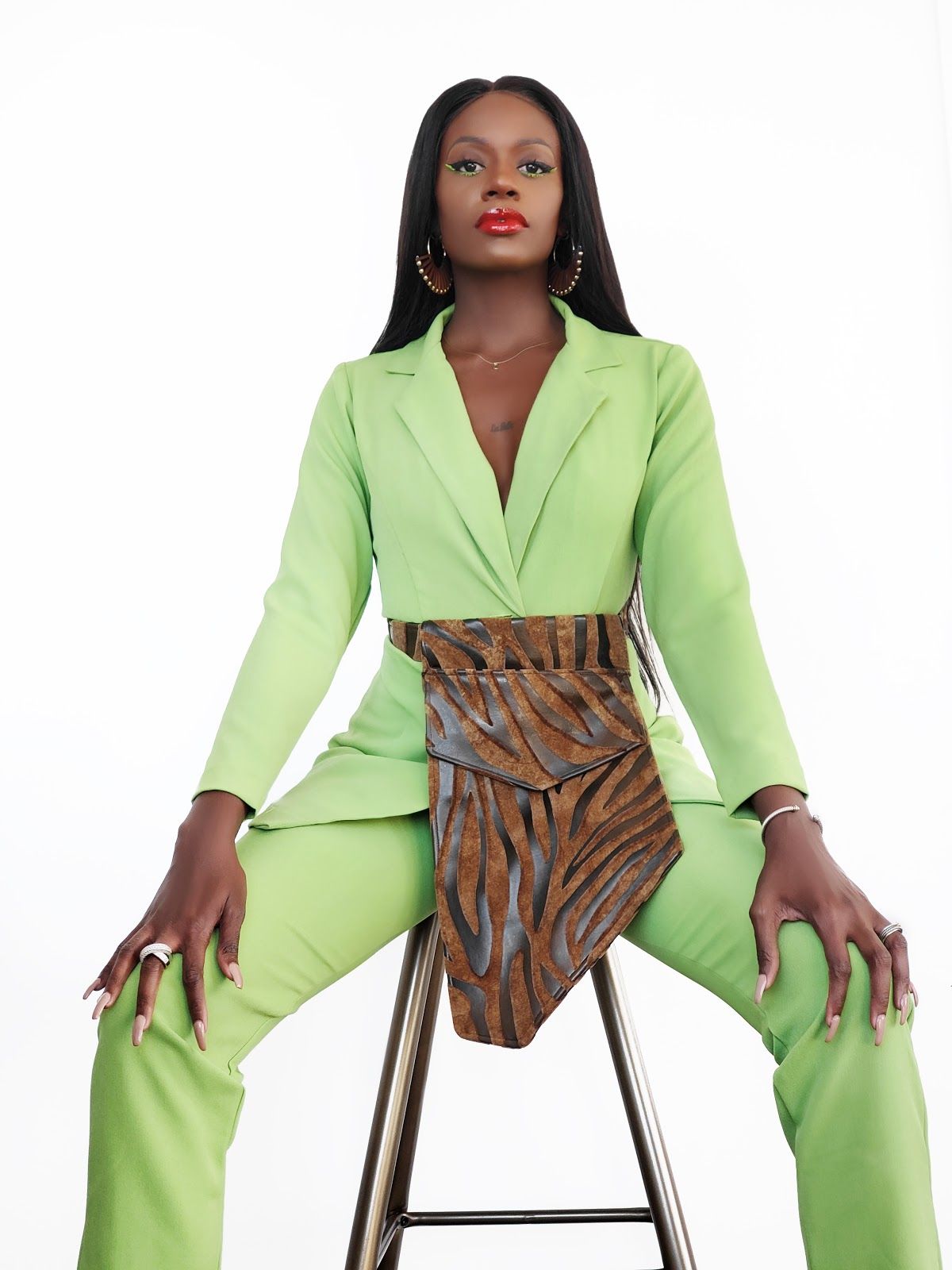 What habits have made you successful in this industry?
I believe journaling, meditation (practicing calm) and praying have been keys to my success. These practices have allowed me to stay on track and in the right mindset to take on challenges.
Journaling has forced me to constantly acknowledge my goals and why I work towards them.
Meditation has helped my anxiety. Once upon a time, a shipment being held in customs would make me curl up and put my head under a pillow to sleep off the stress. But now? The clock of progress keeps moving.
Praying allowed me to find myself and my purpose in life. I'm working on mastering another habit that's taking me a bit longer. That's discipline.
How did you get the prototype for the glitter lip kit?
The concept of Glitter Lip Kit has been around since the era of drag and underground fashion scenes. The concept is older than me. What we did was take an existing idea, improve on the product by making it more wearable and focus on marketing it as inclusive; we have all shades and feature it on all genders.
What was the process like for developing the prototype?
It entailed a few trial and errors. The packaging was most detrimental for us. How consumers feel when they get a product is essential for assessing whether they'd purchase again. The components within the packaging were a bit simpler because we knew exactly what was needed.
It took us three years to finally get the look of our Glitter Lip Kit right. We had three different types of packaging throughout the three years. The last change was made recently where we added a lip liner to the kit.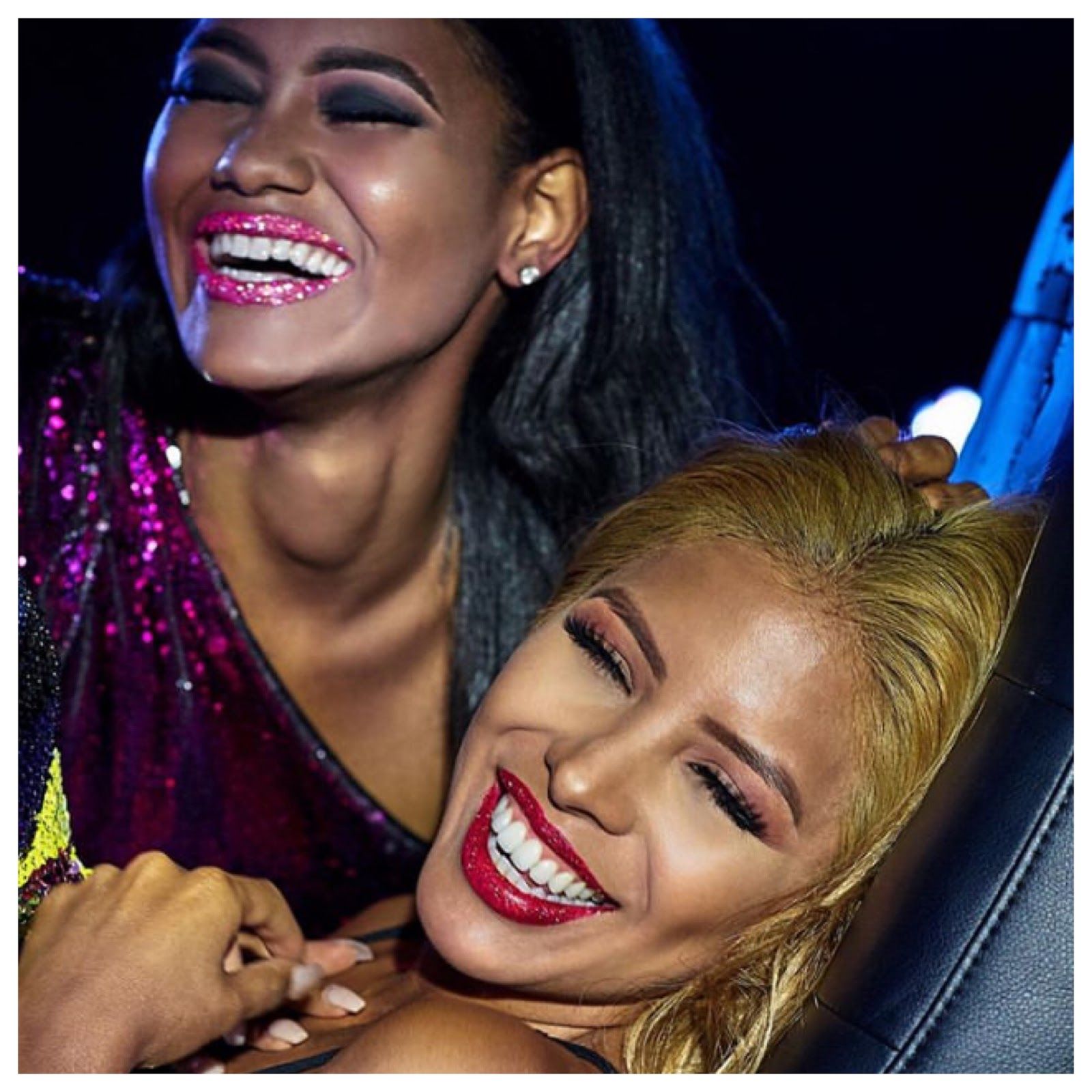 Who did you collaborate with to get your business started? How did you come up with the concept?
The name Stay Golden came about from my company, To Be Golden, which was a creative hub for small business owners. We provided services to help these entrepreneurs get started or restarted. Those services include website design and development, event production and planning. With all our clients, we close the conversations with 'Stay Golden.' When the product end of our business took off, we turned to the same phrase.
There are a few persons and platforms that have been [instrumental] in getting us here. A friend, Jayla, who owns Dark Skin Beauties, pushed our videos on her platform and it ended up going viral, which eventually led us to sell out.
What steps did you take to get the LLC for your company? How did you obtain funding?
We hired a business lawyer to properly establish our business in 2017. The process was made easy with their assistance.
For funding, we started with our own capital. What's interesting is that we totally depleted our capital through the testing phase. We were in the red when our business took off.  
The beauty brand industry can be competitive, and even feel saturated at times. What made you want to start your own?
We are so motivated by brands like Mented Cosmetics, The Lip Bar, and Fenty Beauty because they are all Black-owned and have done an amazing job to ensure women like myself are represented. Stay Golden Cosmetics is different in that our focus is on catering to those who chose not to fit in. We plan on becoming the go-to brand for those gals and lads who want to be seen as uniquely different.
Stay Golden Cosmetics would be that person who stands out in the crowd. They would be wearing a lavender off-the-shoulder crop top, with matching lavender bell bottoms, metallic purple heels and our Regal glitter lip kit.
What do you recommend to someone who is interested in starting in the beauty industry?
I'd recommend them finding their edge. This way, they'd have a clear understanding of why they are unique. This would establish their unique selling point as well. I would strongly advise them to do their homework. Look at the type of products their 'competitors' or brands they admire have. Look at the best-sellers and the not-so-best sellers. Look at what's on sale and what's been discontinued. This would help navigate the products they invest in.  
Now strategy would look like—do we sell what was discontinued? This would make sense if you can spot the demand for it. There are many products that get discontinued as limited editions that people would still want to enjoy.
Start with a smart plot. Find solutions to people's problems. If you can do that, you can strategize on finding a niche that cares about this problem that you now have the resolution for.
This is part of the reason Fenty was able to demand such a change from the beauty industry (outside of Rihanna). They provided a fix for the lack of varied foundation shade ranges. They launched on the plot of being super inclusive.
---
You can purchase products from Stay Golden Cosmetics via the website and keep up with Danielle via Instagram.
Feature photo source: Danielle Edmond