I am enough. I have everything I need to create and execute the vision I have for my life.
That affirmation is how the Bridging Beauty and Wellness conference began. Facilitated by Sha Ravine and D'Shonda Brown, the conference emerged from their collective vision to bring Black women together for a series of discussions about wellness, beauty, and self-care.
To Sha, beauty and wellness have always co-existed. With Sha's professional and personal passion for beauty, she connected with D'Shonda, who has a background in mental health advocacy. Together, Sha and D'Shonda gathered 16 women with expertise in business, dermatology, physical wellness and more to participate as speakers and panelists.
With hundreds of registrations, the Bridging Beauty and Wellness conference dedicated an afternoon to discussion topics like self-care and skin care, self-love, mental health, and the beauty industry.
You can view the conference recording here.
#SkinGoals: Upping our self-care during quarantine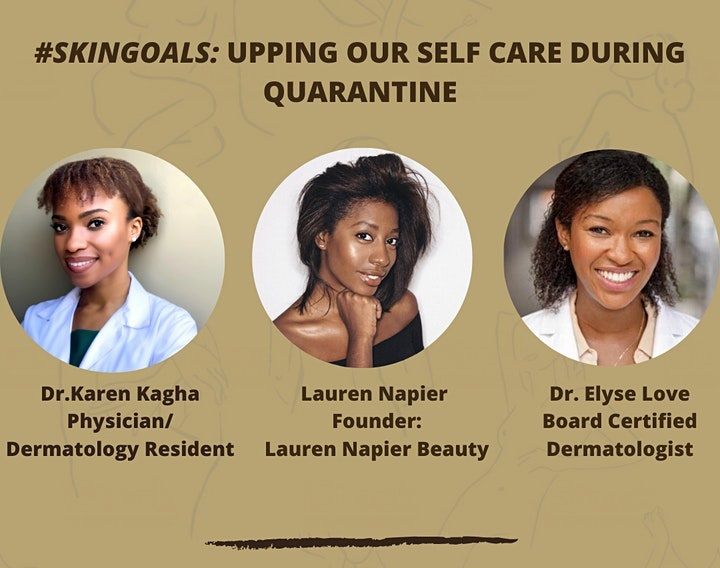 Initially, we thought shelter-in-place would be a time for our skin to flourish. We were no longer using makeup with the same regularity and we weren't running through the streets with the same frequency. The popular thought was that our skin would finally get a break in quarantine.
Many of us quickly let go of that dream as increased sugar intake, the stress of a pandemic, and changes in our exposure to sun or use of moisturizer began to wreak havoc on our skin.
Alexis D. (Founder of Lilly's Shea) facilitated the panel discussion with Lauren Napier (Founder of Lauren Napier Beauty), Dr. Karen Kagha (physician/dermatology Resident), and Dr. Elyse Love (board-certified dermatologist). They talked about dry hands, rough feet, smooth skin and shared a lot of practical tips.
How do we combat dryness of the skin, especially with increased hand-washing due to COVID-19?
It's easy to pick up an inexpensive hand soap, but those tend to be more drying. When you can, switch to a gentle hand-soap that has more oil and greater moisture.
Don't forget the heavier moisturizing hand creams, especially before bed or when you're watching Netflix for hours. Find a light moisturizer that you can utilize every time you wash your hands.
If you're experiencing dryness all over the body, consider adding a humidifier to your home to add moisture back into the air.
What should my shower routine look like?
It's easy to stay in the shower and lose track of time but try to limit your time in the shower especially when taking a hot shower.
Keep a moisturizer outside of the shower to seal in the moisture immediately after your shower.
Black women, self-love and mental health during COVID-19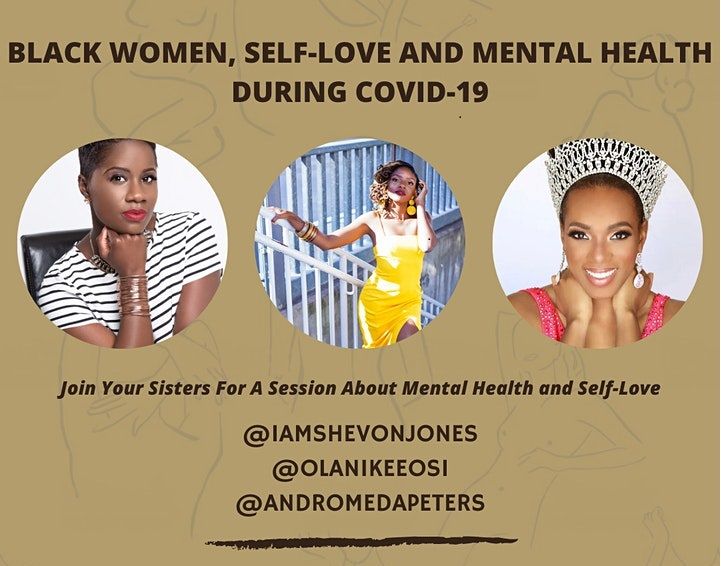 Taking care of the self is a full, worthy, and intentional task. Faced with the two pandemics: COVID and racism, this panel explored the importance of self-care, autonomy, and affirming the self.
Over the course of an hour, esteemed panelists including Andromeda Peters (Miss United States 2018-2019), Shevon Jones, MSW (founder of Mental Wellness Collective), and OlanikeeOsi (host of Selfish Talk Podcast and founder of Selfish Babe) got into detail about the importance of keeping a regular routine of self-care.
Shevon emphasized that while we speak of wellness relating to the mental, emotional, or physical, it is deeply valuable to nourish the spirit body. Dedicating time to self-care keeps the practice as a regular part of one's lifestyle and is easier to maintain over time.
OlanikeeOsi shared some of her tips for intentional spiritual wellness practice. She suggests lighting a candle in honor of the self while speaking affirmations. In the moments when "we are not doing anything for others, we are able to receive the answers and the help that we have been looking for."
OlanikeeOsi's brand SelfishBabe is a meditation on this idea – that we are best able to care for ourselves when we are intentional and vocal about what we need and who we need it from. The panelists highlighted a few specifics about the practice of self-care:
Try not to operate in the "should". Be aware of negative thoughts and move away from them.
Practice gratitude, daily.
We are often encouraged to jump in and often, we can sit back, wait, and see what's going to happen.
Ultimately, wellness is not something that can be achieved overnight, but through a consistent process of checking in with yourself. In a world where updates, new notifications, breaking news, and live streams are just a few taps away on our devices, we benefit greatly from taking a step back from digital engagement and focus on ourselves. The session was concluded with guided meditation led by Kelley Green (author, CEO of Rise in Color, and international yoga instructor).
W.O.C in Beauty: Consume, create, cultivate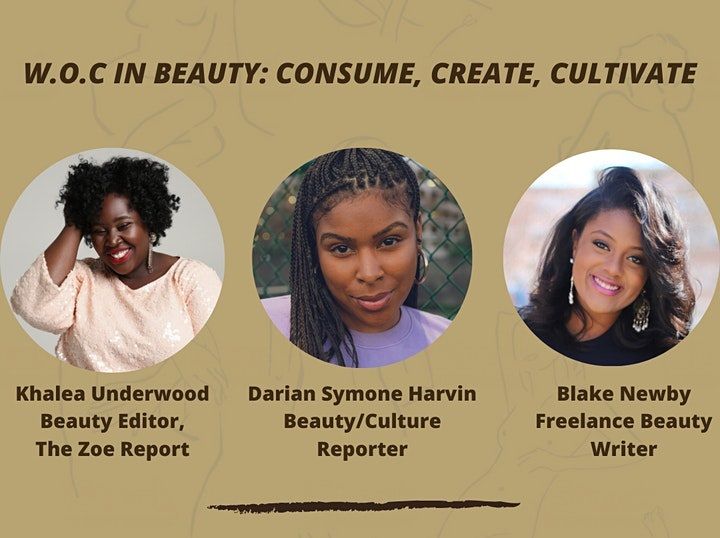 As a perfect segue from conversations about mental and emotional wellness, the conference delved into the topic of self-care as it relates to beauty, the products we use, and the brands we support. The panel included Darian Symone Harvin (multimedia beauty reporter and social media editor), Khalea Underwood (beauty editor of The Zoe Report) and Blake Newby (beauty consultant and writer).
The space Black women occupy in the beauty industry cannot be ignored. From inspiring trends, to putting out record-breaking beauty lines (hey, Fenty!) Black women are a force shaping the ideas of what's hot, what's popular, and what's up next. Our beauty regiments and processes are deeply integrated into our lived experience.
Many of us remember sitting still to have our hair pressed on Saturday afternoon in preparation for Sunday service, the shine of new barrettes on the first day of school, or the feeling of finding the perfect foundation match as a teenager.
However, for all of our personal connections to the beauty industry and our massive buying power, Black women are not the dominating presence when it comes to coverage of beauty trends or developing their own beauty brands.
The panelists were transparent about their thoughts on the industry, specifically discussing what it would look like for brands to execute a diverse and inclusive campaign. Blake reminded the audience about the importance of authenticity – and suggested that brands are most authentic when they tell consumers the truth about their products and their brand. "Every brand doesn't have to have 50 shades," she said. "That's okay, know what you're doing. Know your space and work from there."
Khalea expanded on the call for authenticity from beauty brands and suggested brands may have a lot to gain from defining their "brand voice". That means "not adapting AAVE (African-American Vernacular English) as a means of marketing, and instead having knowledge about your audience," Khalea shared. She then went on to identify the need for greater diversity in beauty marketing, specifically as it relates to body diversity.
Darian reminded the audience that "Blackness is not a monolith and (brands) can't assume we love the same things presented in the same ways." She believes "the culture" is about the things we make, create, or say based on what's happening in the world around us. After the Fenty launch with 50 foundation shades, beauty brands throughout the industry sought to highlight their reach and diversity. Those attempts fell flat because consumers were able to identify the difference – Fenty made these shades and cared about them. It wasn't a marketing ploy.
With much talk of how the beauty industry can continue its work toward diversity and inclusion, the panel ended with a question of which brands are creating stellar products for women of color. Check out these brands to support Black-owned beauty business:
Pat McGrath
Uoma
Mented
AJ Crimson
the LipBar
Beauty Bakerie
Bobbi Brown
Juvia's Place
ILIA beauty
Mental health, nutrition and physical wellness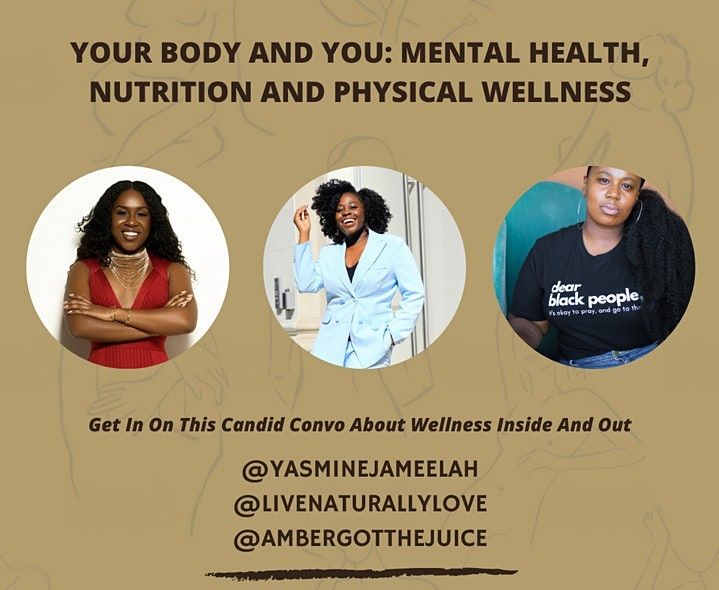 As the conference continued, the audience was able to turn their attention from outward beauty to physical and mental wellness. Panelists included Denise Liv (founder of The Self Love Organization), Yasmine Jameelah , (founder of Transparent Black Girl) and Amber Gordon (Holistic Nutritionist and Health Coach).
Wellness requires care of the whole self and that means giving attention to our emotional, mental, spiritual, and physical selves. The panelists each touched on the moments in their personal lives where they were convinced that they needed to do more for their physical bodies. Yasmine spoke of her own journey and how she endeavored to find the things that she enjoyed in order to get her fitness routine together. That looked like identifying which workouts she liked the most and the foods that nourished her the best.  "The goal," she said, "was creating a life I didn't need to escape from."
Fitness, as the panelists explained, is not about losing weight or fat-shaming. Fitness involves a few key components that are often overlooked:

Honesty: Before you embark upon a new routine, have an honest conversation with yourself about where you're starting, what your realistic goals are, and how you will achieve them. Think about what would make you feel good – whether that is being able to run farther distances or being able to deep-stretch without pain. Be honest about how you can better care for yourself through the things you do and what you consume.
Routine: Life comes at us fast. Tomorrow can look completely different from today in terms of your responsibilities, schedule, or priorities. But there are a few aspects of your holistic self-care that should be maintained. Your body needs water daily. Your hair needs to be conditioned regularly. Your heart rate needs activity and rest on a regular basis. Add some intentionality to your self-care and see the difference.
Awareness: Your body will tell you what it needs if you listen. Read that again. When you begin your wellness journey, pay close attention to your body and how it reacts to certain foods. Do your research and find out which foods contain vitamins and nutrients that your body needs. Check in with your body before, during, and after workouts. Adjust where necessary. Awareness is key!
Black girls need sunscreen too!
The conference concluded with a conversation between Shontay Lundy the founder of BlackGirlSunscreen and Destiny Davis - creative strategist and marketer at DOVE via Publicis Groupe. Like so many of the women who spoke earlier in the conference, Shontay spoke of her "why" – that is, the thing that motivated her to build her idea into a business.
When Shontay sought to bring her product to market, one of her first thoughts was "are people going to buy this?" Her success stems from the ability to envision herself as the customer and to create the solution for Black women who want to nourish and protect their skin from sun exposure. It is incredibly important that Black people protect their skin, and Shontay identified an opportunity to build her own niche within the skincare market.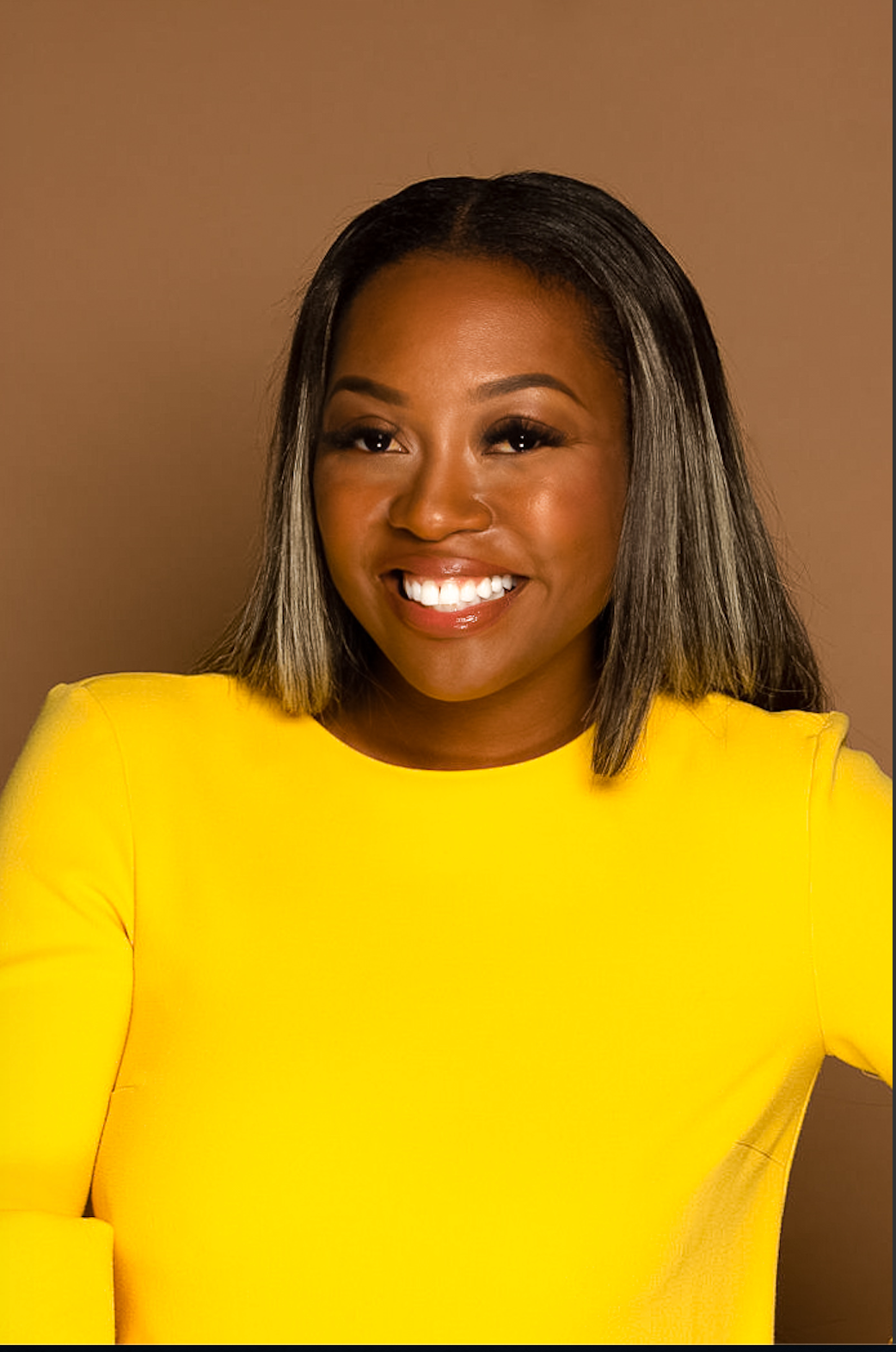 Currently, you can purchase Black Girl Sunscreen at Target as well as many other small businesses, including brick and mortar stores. Shontay encouraged the audience to support small businesses during this time and reminded everyone of the power of the black dollar and investing within our communities.
Shontay took a handful of questions from the audience but one question deserves a highlight: how often should we use sunscreen?
Everyday!
---
The Bridging Beauty and Wellness conference was envisioned and executed by two Spelman grads who wanted to share the message of beauty and wellness with other Black women.
During the closing fireside chat, Sha and D'Shonda reflected on the power of community. "We have strength in numbers. Beyond our buying power, but in our sense of our love and ability to support one another."
While the Bridging Beauty and Wellness conference began as a small idea, the conference had hundreds of attendees and an outpour of support. By the end of the afternoon, everyone was reminded of power and beauty that comes from sharing your ideas with the right people.
Follow the leaders:
Shontay Lundy - Founder of BlackGirlSunscreen
Destiny Davis - Creative Strategist + Marketer at DOVE via Publicis Groupe
Yasmine Jameelah - Wellness & Size Inclusivity Advocate and Founder of Transparent Black Girl
Amber Gordon - Holistic Nutritionist +  Health Coach
Denise Liv - Self-Love Educator, 4C/B Natural Hair YouTuber, and Founder of The Self Love Organization
Kelley Green - Author, International Yoga Instructor + CEO of Rise in Color
Alexis D. - Founder of TheLillySpeaks + Lilly's Shea
Shevon Jones, MSW - Founder of Mental Wellness Collective + social worker
OlanikeeOsi - Host of Selfish Talk Podcast + Founder of Selfish Babe App + CEO of Goddess Detox
Andromeda Peters - Miss USA 2018-2019 + psychotherapist
Dr. Karen Kagha - Physician/Dermatology Resident
Lauren Napier - Founder of Lauren Napier Beauty
Dr. Elyse Love - Board Certified Dermatologist
Khalea Underwood - Beauty Editor at The Zoe Report
Darian Symone Harvin - Beauty/Culture Reporter
Blake Newby - Freelance Beauty Writer
Feature image credit: BBW Conference