On May 18, 2020, I was on a call with a friend who's a Black male founder in the consumer tech space, and he was venting about a recent investor pitch meeting that went horribly wrong.
My friend's pitching experience is a struggle that many Black founders can relate to (or arguably any new founder), so two months later, I decided to do something about it through Mogul Millennial.
On July 18, 2020, I purchased the domain www.thequickpitch.com with the mission to help Black founders improve their pitch. From the start, The Quick Pitch was created to be a safe place where Black founders can link up, connect with one another, practice their pitch with an investor, and most importantly, get honest, quality feedback on their pitch in the process.
Roughly a week after I purchased the domain, we announced our new initiative, The Quick Pitch, to the world and we've been going up since then.
*Alexa, play Nonstop by Drake*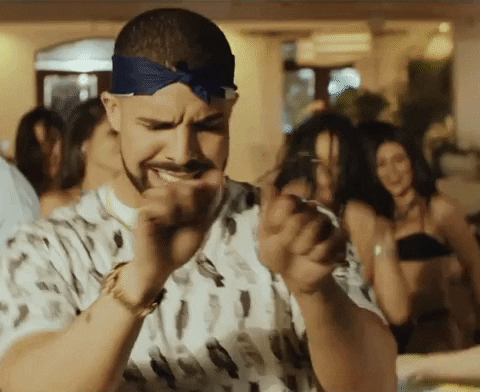 Here's a snapshot of our impact and what we've done thus far:
👉🏾 Since launching, we've hosted over 500 aspiring and current Black entrepreneurs at our Quick Pitch events! Every participant has learned from up and coming Black founders as they practice their pitch with investors, and receive valuable feedback.
👉🏾 So far, we've connected with over 5 Black investors and startup leaders to cohost and give pitch feedback in order to bring this initiative to life. I can't wait to share our upcoming co-hosts, who are just as excited about lending their time and expertise to help Black founders improve their pitch!

👉🏾 In these short 7 months, we've helped over 20 promising, early-stage Black founders get feedback on their pitch, and we've received hundreds of requests from Black entrepreneurs around the country to join us.
As you can see, we've been moving fast, we're making waves, and we're solving a problem that's well overdue.
As we continue to grow, our goal at Mogul Millennial remains the same:
Equip Black founders with access to the best resources and investors that can help them perfect their pitch and grow their business.
If you're a Black founder and would love to practice your pitch or observe others pitching, we'd love to meet you and learn more. Click here to sign up!
If you're an investor or startup leader that would like to help Black founders improve their pitch, click here.
Lastly, we love connecting with brands or companies that are looking to provide resources for Black founders. If that's you, shoot me an email at brittani@themogulmillennial.com and let me know how you'd like to support.