More than ever, Black representation in the startup and tech space is needed.
As we're pushing for change in the ever-disappointing racial economy, it's critical that Black leaders are creating their own businesses, and are building and sitting at the tables at all corporations (small and large).
Blake Stanton, a former football player at the University of Oregon, is one of those Black leaders making moves at one of the growing companies in the startup and tech space.
Blake is a founding partner and EVP at Quiktract, a tech startup in the Bay. Quiktract is a legal tool-set, marketplace community, and payment platform for the freelance economy/under-served community—bringing much-needed protection and efficiency to freelancers and service providers in the $1.5 trillion global gig economy.
Outside of Quiktract, Blake is an entrepreneur enthusiast, and has an extensive background in marketing and business development. He has worked closely with brands, athletes, and influencers to help build their brands, while creating lasting partnerships and relationships.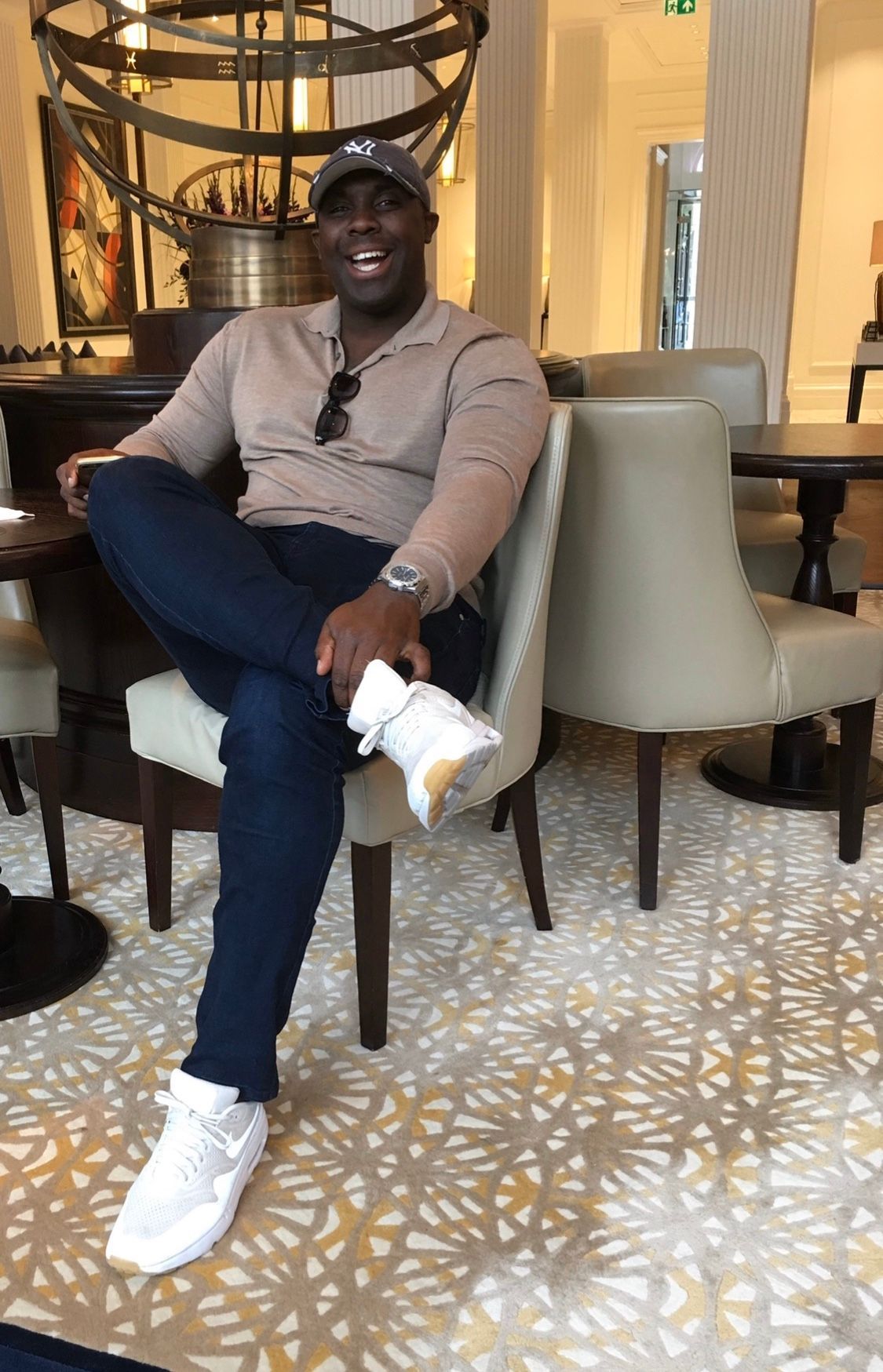 Recently, we were able to catch up with Blake and learned about his journey, his hurdles, and his key action steps and resources for those following in his footsteps.
Catch the conversation below!
Can you share your journey from being in college to a tech executive?
Growing up in the inner city sports was the only thing we knew that kept us active and off the streets. I was raised by my mom (a single mother) and had 3 other siblings. To this day I don't know how she did it but found a way to always put us in the best position/schooling to get the best education she could. I don't thank her enough for her sacrifices because without that I don't know where I'll be today. In high school I attended Crespi High School which is a Catholic all-boys school in the valley. Always being the bright personality in the room, Crespi forced me to step outside my comfort zone but still allowed me to be myself. I garnished some amazing relationships there that I still have today that have helped me in my career.
Fast forward to college I carried that same approach/mindset to the University of Oregon. Of course, I'm an athlete at heart but I always saw myself as more than an athlete. At Oregon, I was great at making new friends and networking. In Greek life, with businesses around campus, I always talked to people. I think that taught me to maneuver in different rooms and settings no matter who or what was there, it came naturally to me.
I always wanted to be on the business side of sports. I was fascinated with sports agents and I wanted to be the guy that athletes came to. I understood what they went through from stress, to family, to financial.
After I graduated I ended up getting an internship with an agency, which was amazing! Even though at the time I wasn't getting paid, I gained so much knowledge and game that I still value today more than money. It taught me discipline and how building a strong rolodex is the key to be successful in any business. It was my first real job.
From there I grew, gained great relationships, and built a strong network. I put myself out there which helped me get to where I am today. When the opportunity came about to be part of a tech company I embraced it. I knew it was going to be a challenge but I was ready to take it on. I wanted to be an inspiration for the next young African American boy that anything is possible. I wanted to challenge myself and be known for something other than just sports, and that's how I got to where I am today - Quiktract!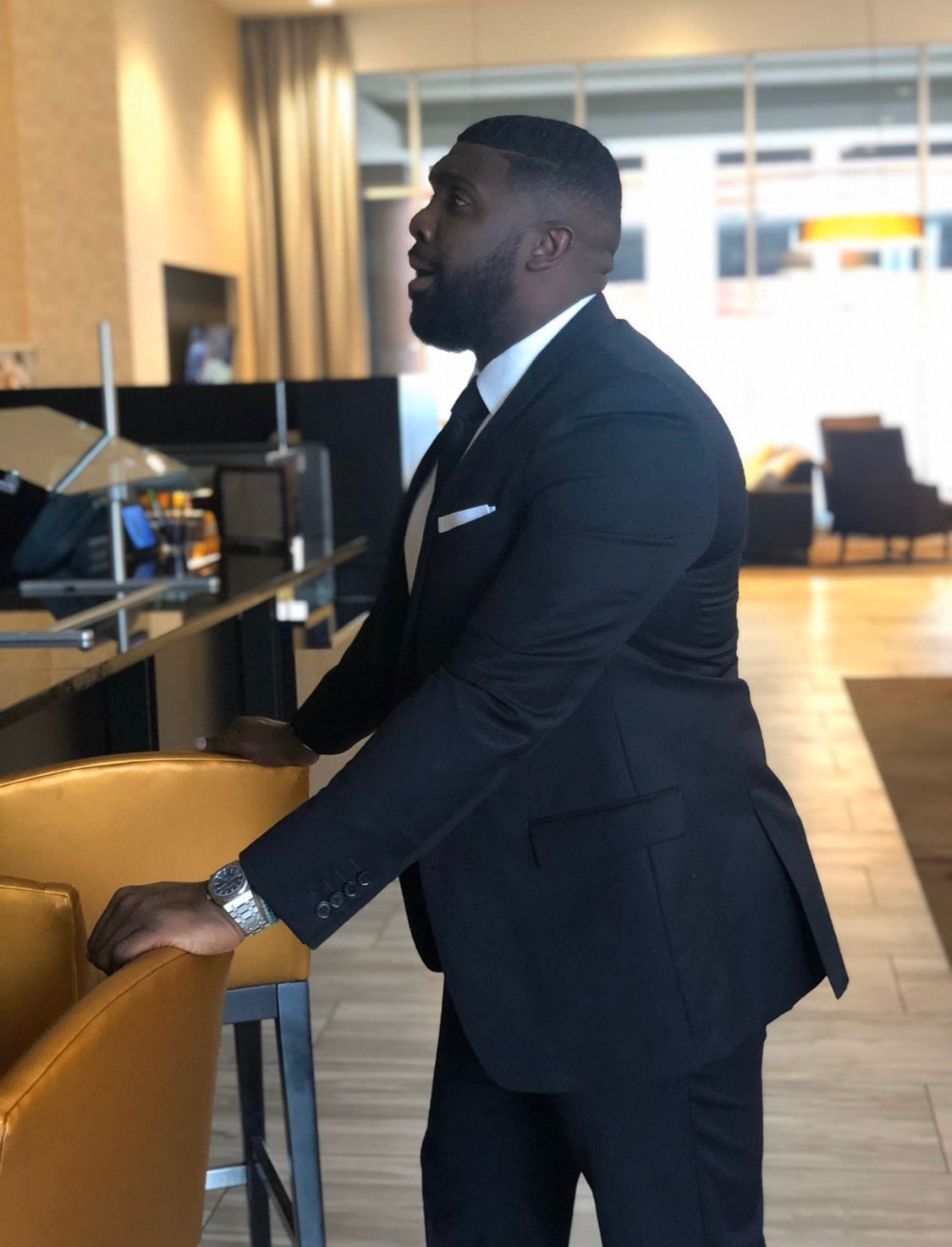 Any hurdles you faced - year 1 or otherwise?
I faced a lot of hurdles and failures in my first year in both fields. In my first year in the sports field and tech field I wanted instant success/gratification. Coming out of college I thought I was going to sign 4-5 new clients and be this big-time off the back - man was I wrong lol. The same happened with Quiktract. At Quiktract, we have an amazing platform, it's making a difference, and solving a problem. I thought once we launched we were going to be the next big app within months. To me, this was my biggest hurdle. I was not enjoying the process. So I had to reevaluate myself and understand I had to see the beauty in the failure to learn from it and grow. Looking back on where we are today I can't be mad. We've done some great things in the space and it's only getting better. My grandma always told me, "A slow well-prepared meal will always taste better than a microwave meal." Now, more than ever, it changed the way I think and my approach.
If you could look back and be your own mentor, what would your top 3 tips be for someone looking to follow in your footsteps?
Just do it! Ironic yes because I went to Oregon and it's where the founder of Nike went, but just do it. You're going to fail at first but you're going to gain so much knowledge and experience in the process. You're going to learn so much about yourself and what you can do.
Build positive relationships. Your network is your net worth. It's a lot of things I didn't know, but I knew I could call or connect with someone in my network.
Your ability, drive, and willingness outweighs experience. Nowadays, you go on LinkedIn and these corporations are requiring outrageous experience for entry-level positions. In reality, if you show you're willing and have the drive to learn and grow it's more valuable. Ask questions, show your passion, and never limit yourself.
Did you face any hurdles as an African American exec?
This question goes back to my positive outlook in every situation. Nowadays you see African American athletes and entertainers investing in tech companies, brands, etc which is amazing, but you rarely see us dominating in the executive ranks in these companies. I feel being true decision-makers in these positions are really going to be the difference we want to see.
I'm living proof that it's possible and it's not much we can't do if we put our mind to it. But of course, being at networking events and in powerful rooms, I get looked at differently especially being in a field other than sports or music, which I've embraced. I love working the room.
What steps did you take to become a partner at your company?
I added value. I brought a different perspective, a cultural perspective, to what we're doing. The under-served communities consist of those of color and women. We tend to lack resources, financial freedom, and knowledge and that's what I wanted to address. I've seen so many times where conducting business went south and I wanted to be the reason that business flowed seamlessly. Lastly, I continue to learn each day. Trust me tech used to be a foreign language to me and still is in some capacity, but it goes back to my ability over experience.

What do entrepreneurs need to know about tech and where it's going in the future?
Be innovative, innovation is king. The tech companies that will succeed are the ones that pivot. Provide services that enhance individuals and their businesses. Build tech that's going to reshape our environment and the way we work with others. Also, stay ahead of the curve, follow, trends and the culture.
What advice do you have for entrepreneurs on building a business?
Set benchmarks for yourself and your business. Crush them and reset those goals.
Be patient & persistent. It will all work out if you continue to learn and put the time in.
Define what success means to you. Your version of success and my version of success might be different, but as long as you know what it means to you is all that matters.
Know enough to be dangerous, get in the room, and get a seat at the table. If you know just the slightest it will change the way those look at you, and will get you respect.
Any resources you can share with the Mogul Millennials out there reading this?
Investing in resources that benefit yourself and your business are definitely needed to grow. For me, I'm a big advocate of LinkedIn. Also, platforms such as RocketReach and Masterclass are amazing platforms. The most recent platform, Valence, is truly amazing - it's the LinkedIn for the culture, connecting African Americans in the corporate space.
What makes you a Mogul Millennial?
I want to continue to be the bridge that brings cultures together and have a voice/seat at the table. I have the drive, willingness, and determination to continue to succeed in an uncommon territory for African Americans.
---
photo credit: Blake Stanton