From running out of money to not having a viable business model, there are many reasons why businesses fail. In a recent study, 23% of startups contributed their startup failure to not having the right team.
In another study, it was reported that in startups with a "balanced team" (one technical founder and one business founder), the startup generally raises 30% more money, has 2.9x more user growth, and are 19% less likely to scale prematurely than others.
While it is not impossible to have a successful business as a solo founder, you can't deny that having two or more fully-invested founders who are compatible is better than one.
Mike James, the cofounder of WaySlay, is one entrepreneur who started building his business a solo founder, but then quickly brought on a cofounder to help with his idea. If you're unfamiliar, WaySlay is a Black-owned delivery app for hair and beauty supplies, and has goals of becoming a leader in the on-demand delivery space for beauty products.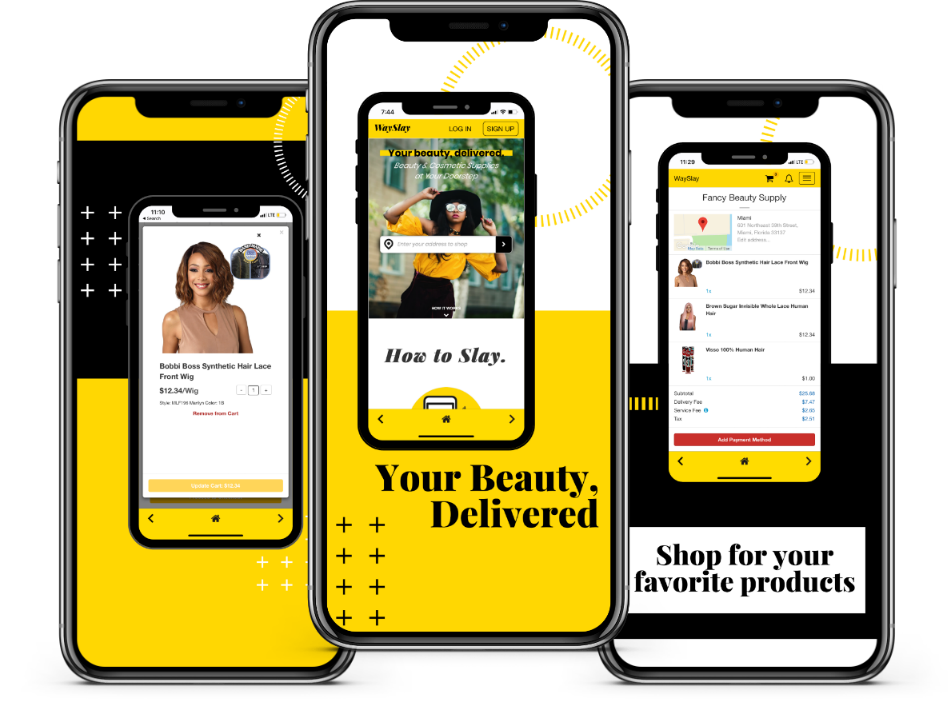 Mike, who has a background in software design, came up with the idea for WaySlay after an experience with his girlfriend. One day Mike's girlfriend needed beauty supplies quickly but didn't have time to drive to a beauty supply store. From there, Mike was reminded of the lack of on-demand access to beauty products and wanted to tackle that problem. Since Mike has a background in building on-demand apps, he began creating the MVP for WaySlay. As he was building the MVP, he told his friend Ian Grant II about his idea and invited him to be a cofounder of WaySlay.
RELATED: An introduction to building your MVP by the cofounder of Slidebean
Adding Ian, who has a background rolling out large-scale tech initiatives in the quick-serve industry, was a no-brainer to the WaySlay founding team.
Now together, the duo was able to bring WaySlay to market and has plans to expand it across South Florida and around the country.
In an interview with Mogul Millennial, Mike and Ian shared their tips for other entrepreneurs on finding a cofounder and resources to help you find one or more cofounders.
Keep reading to get the gems!
First, why should a solo founder consider bringing in a cofounder?
(Ian) Overall, it's best to add a cofounder with different strengths in order to balance the conversation on how the business should grow. Having a cofounder with a different skillset allowed us to assign roles and responsibilities, and helped us drive our business forward in various ways.
If you came up with your biz idea on your own, at what stage should you bring in a cofounder?
(Mike) You don't want to rush into choosing a cofounder, but it's essential to select one as early as you can in order to be able to tackle everything that comes along with running a business. This holds especially true for a technology startup where there are barely enough hours in the day to work on the technical aspects of the business. That still leaves everything else to be completed such as business development, customer growth, marketing, and finances.
Finding one or two cofounders that can focus on these aspects will help a business reach its maximum potential as quickly as possible.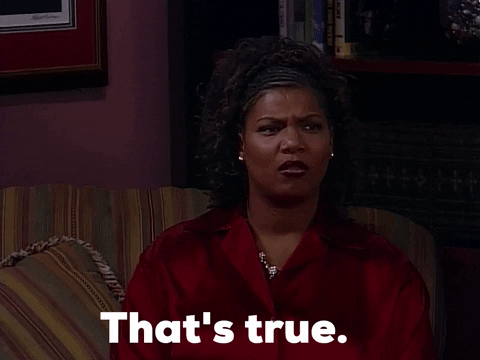 How can one leverage their network to find a cofounder?
(Ian) Your network is your biggest asset and the closer you are to it, the easier it is to recognize someone who can help you build your business. Most people outside of family and friends only know each other at the surface level, so we recommend finding opportunities to go deeper in your relationship with those surrounding you by isolating them and having a one-on-one encounter (e.g. dinner, outdoor activity, etc.).
When looking for a cofounder, what characteristics should you look for?
(Mike) A solid cofounder should have the following characteristics:
The same passion and drive as you.
Be an expert in one of the categories (technology, business development, marketing), or in areas that you are not an expert in (or have the grit to become an expert in one of these areas).
Trustworthy.
Someone that you have known for a while and would like to work with. You will be spending countless hours building the business with each other. If you don't get along, the business will be doomed from the start.
Flexible. Things change fast when you're starting a new business. Your cofounder must be willing to accept that and adapt.
It's also worth mentioning that you shouldn't choose a cofounder because they're a "people person" and you're not. Anyone that is running a business will need to learn how to communicate effectively with their clients or customers.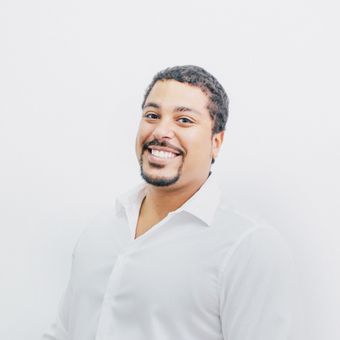 Outside of looking within your network, what are other ways you can find a cofounder?
(Ian) Due to COVID, many in-person events have transferred online which has made meeting and connecting with others quite difficult. To combat this, we've started using a new social media app called Clubhouse to participate in conversations on topics within the spaces we relate to most (e.g. startups, beauty, and technology). Many of the conversations have led us to connect with others that can help grow and partner with WaySlay so this could be a great way to identify someone that's out of your network in order to bring them into your network.
Are there any other platforms that can help you find a cofounder?
(Ian) Yes, join the Bunch of Founders slack group and check out the #seekingcofounders channel.
Bunch of Founders is an inclusive and open community space for underrepresented founders to connect with one another and welcomes future founders, allies, and venture capitalists who want to help out and invest in underrepresented folks.
What tips do you have for a founder on creating a well-defined elevator pitch that they can use to when recruiting a cofounder?
(Ian) Practice, practice, practice.
The more you speak about your idea, the better you'll get at communicating it to others. Eventually you'll know how to present the idea based on audience type and you'll know how to anticipate answers to questions before they're answered.
We were able to nail down our pitch by watching pitch competitions and eventually began participating in them ourselves. We recommend watching Y Combinator's "How to Pitch Your Startup" to create a solid foundation and Twitch Pitch to mold it further by watching people with experience.
RELATED: Practice your pitch at the first and only practice pitch event for Black founders
RELATED: Watch & learn the 10 steps to a perfect pitch
What tips do you have on distributing equity to the cofounder that you bring on?
(Ian) There's no right answer here since every business and development takes a different path. Ultimately, it's important that each is equally motivated to grow and drive the business forward even if the equity isn't split 50/50.
How did you find your cofounder?
(Mike) We were introduced to each other through a mutual friend and became close friends after being on the same kickball team. Through this experience, we realize that we shared a lot in common including adding value to the world by filling a void so we started helping each other with our personal endeavors in-depth. Our endeavors were unrelated but were in the tech space which allowed us to share common knowledge from our strengths. When I came up with the idea for WaySlay, I realized that this was an opportunity for Ian and I to build something great together.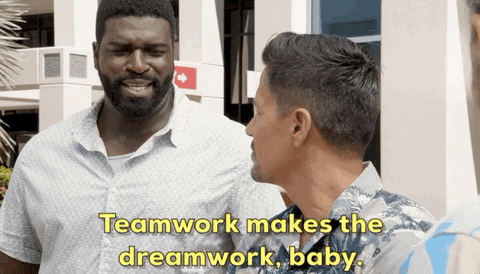 What are the biggest business challenges when working with a cofounder?
(Ian) The biggest challenge, in the beginning, was identifying priorities and creating a roadmap while figuring out the business simultaneously. We were able to get past this phase fairly quickly by goal setting and identifying numeric targets for the year. This allowed us to easily align on prioritizing initiatives based on the targets and track them regularly.
---
For more tips as an aspiring or current entrepreneur, learn from venture-backed startup founders and investors on Launch Like a Mogul (and get access to free resources too!).
*feature image credit: Vlada Karpovich from Pexels