All of our favorite shows have something in common -- we talk about them.
At length.
In depth.
With enthusiasm.
Ya'll know how Insecure has consistently left our Twitter timelines in shambles -- week after week -- for seasons.
With work experience at media outlets like CNN and the Grio, Chris Witherspoon noticed a trend when it came to the press coverage of Black Hollywood productions: the space for Black stories and Black creatives was incredibly limited.
In the instances where shows from Black creators and producers outperformed expectations, the media coverage was minimal and there were fragmented, piecemeal conversations happening around these films and television shows.
But Chris understood that when content resonates with a community, it creates brand loyalty -- and that's how PopViewers was founded.
RECOMMENDED READ: How to build brand authenticity according to the CEO of Black With No Chaser
PopViewers is a platform where audiences have the opportunity to swipe right on the content they love and leave reaction videos and comments, or swipe left on content that misses the mark and provide explanations. The goal is directing consumers to content they'll love and giving production studios more direct insight into audience reception.
Since launching PopViewers, Chris has raised over $1.4 million in funding from angel investors like Joy Reid and Arthur Whitney. Mogul Millennial caught up with Chris to get his advice for entrepreneurs that are looking to grow their business and get funding.
Figure out what  problem you are solving
You know the struggle of finding something to watch. Granted, with streaming wars and the steady stream of new content being released, there is no shortage of media to consume. The challenge is finding something good. Chris knew that this was a problem that needed to be solved and his solution was PopViewers.
"One of the things helping us is we're solving a major problem and that is 'what are you watching?'"
Without spending money on marketing, PopViewers has received press because they solved a need for people. Talk shows or print reviews of film and television can be so outdated. What makes PopViewers successful is the way the platform uses the sentiment of humans. For their users and target audience, a word of mouth cosign means more than a score from critics.
For you and your business, it's critical that you figure out what problem you're solving and do market research before you spend a lot of time and money on a business idea that nobody will want.
Know the value of your product
The power of content lies in the communities we build around it. Chris tapped into this value in PopViewers.
As Chris explains it, his goal is to "connect the dots between the viewer and creator" by creating a platform for energetic conversation and engagement with film and media. According to a recent McKinsey report, the industry stands to gain up to $10 billion dollars in annual revenue if it would further diversify the projects and producers coming out of major studios.
There's value in this app -- and knowing that value? That's powerful.
In your business, do you know the value of your product? Are you communicating that value in your pricing strategy, marketing, and more? These are all things that you should ask yourself in the early days of building your venture.
Advice on pitching investors
When you are solving a problem that you are so familiar with, don't overcomplicate your pitch. Your "why" in building your business and why you exist is in the core of who you are, and in your lived experiences. Let that authenticity and excitement show in your pitch and don't shy away from it.
"You have to be brimming with passion when asking for money," Chris says.  
When I'm pitching PopViewers, I'm saying "believe in my vision and invest because I've been in the rooms and I know this."
It's one thing for an idea to be in your mind but it needs to be in your heart and your spirit too.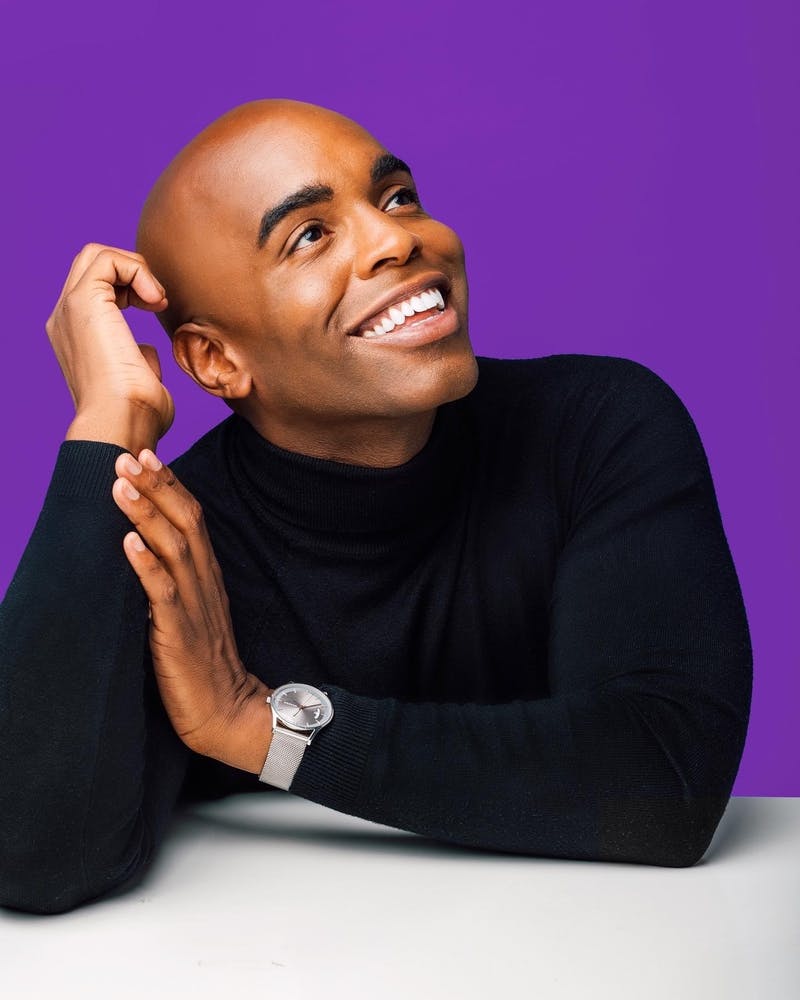 Getting feedback and getting better
Put together your one sheet on your business and describe what your solution is to the problem at hand. Take it to people you admire and let them poke holes in it, because every step is a step forward.
Sometimes on your journey you get feedback that feels like a step back. Every single "no" that you get, every single person that turns you down, is a step forward.
"It's actually many steps forward because now you have learnings and insight."
That's money.
KEY TAKEAWAYS
👉🏾"Embrace the idea of walking, stumbling, and falling down," Chris shared. "[As founders] we don't think we're allowed to have second, third, and fourth strikes. Privilege and entitlement is privilege and entitlement to fall. There are million and billion dollar mistakes, but that failure is a privilege!"
As Chris sees it, some of the most impressive tech brands are the manifestations of many many failures -- and the result of asking for more money to refine and elevate an idea.  
👉🏾Don't be afraid to start. Don't be afraid to fail.