In 1992, Angela Green created an ingenious tool to safely take down her two daughters' protective braid hairstyles. However, due to lack of resources and funding, the teacher and mother of three was forced to put her innovative idea on the back burner.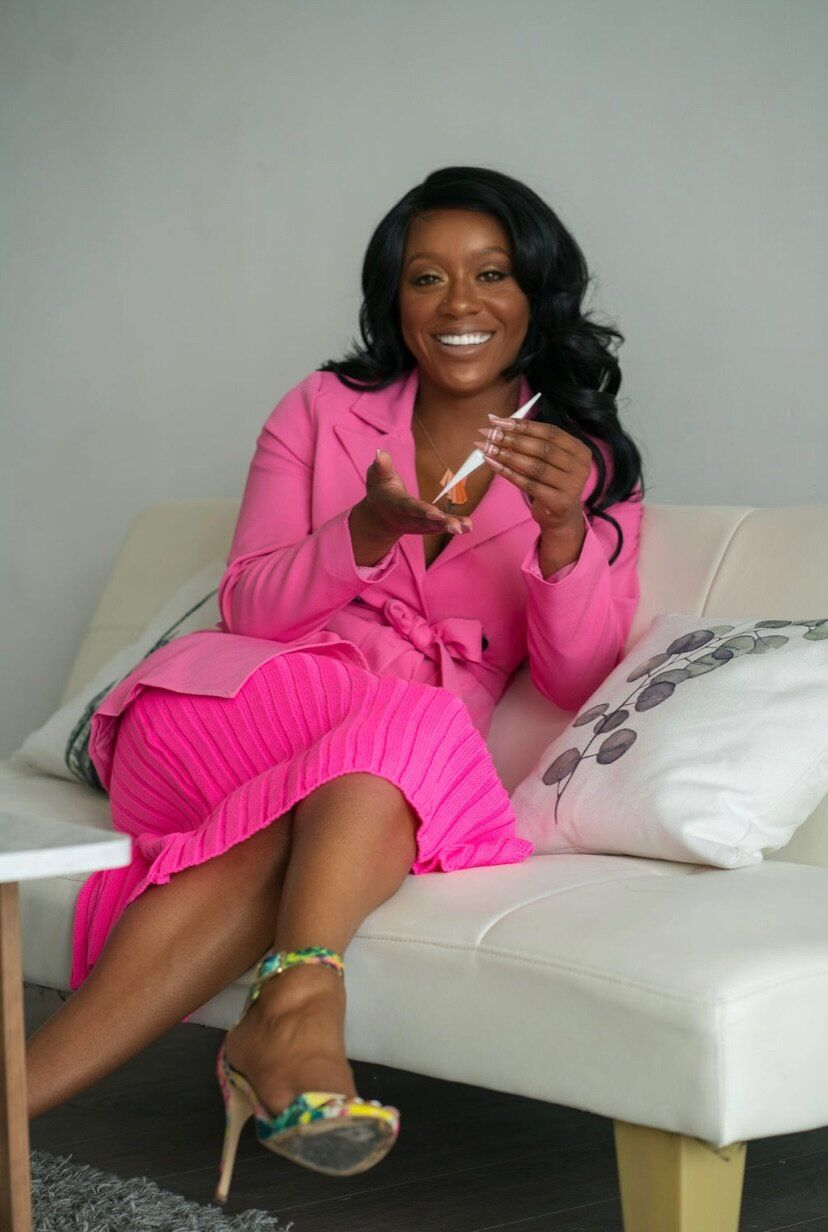 Fast forward to 2020 and Saraa Green is bringing her mother's industry-disrupting invention to fruition. After rediscovering the prototype for her mother's braid releasing tool, she built a business plan around the product as part of her MBA graduation project and discovered just how much of a market there still is for the tool nearly 30 years later.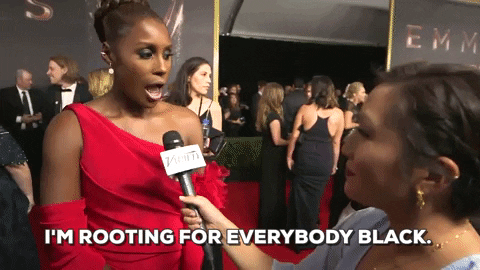 Of course, when Saraa set out to bring the second generation of TheBraidReleaser to life, she knew—as with any start-up—the first few years would be financially challenging. Nothing, however, could have prepared her for just how challenging they would be in the age of the coronavirus. "We had an active Kickstarter campaign, but unfortunately due to COVID, we lost over $8,000 due to their all-or-nothing category," she explains. But she didn't let this devastating setback stop her. She's since partnered with Renee King's FundBlackFounders to crowdsource funding for the business.
Ahead, the winner of our Digital Beauty and Self-Care Summit pitch contest, which awarded a $10,000 grant to the deserving small business owner, explains what she's had to overcome in order to bring her mother's industry-disrupting hair care tool to market, from dealing with imposter syndrome to navigating COVID-19-induced setbacks.
Related: Shifting your conference to a digital experience during COVID-19
On finding whitespace in the hair care market…
For my MBA graduating project, I built a business plan around TheBraidReleaser. It was extremely helpful, but also a learning lesson. As a Black woman, I felt I already knew the consumer and market—but this approach was incorrect. When I removed my own biases and treated this as any other business that would require market research, I discovered that the market for Black braid takedown tools was more open than I expected, and there were very few products like what we've created for sale. This really motivated me to create the second generation "braid release," and I haven't looked back since.
On coming up with the name TheBraidReleaser…
My mother, Angela Green, actually named the tool when she created the original prototype in 1992. As my business partner, I value her creativity and original vision, so I wanted to honor the name and keep it, as we launch the second generation tool.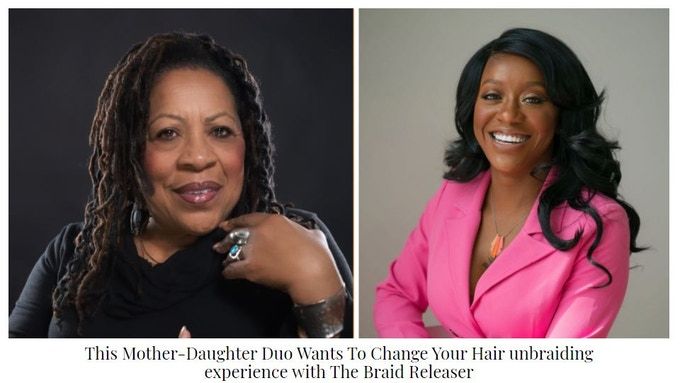 On setting up the business logistically…
The first line of business was registering the business. I was partnered with a trademark, copyright, and patent lawyer very early on. My mother kept her original documentation, so renewing and updating information made the process easier.
On finding a community of fellow female entrepreneurs…
After earning my MBA, finding a community of women entrepreneurs also was an immediate task on my list. Joining the 100K Incubator family helped me jumpstart a lot of this. Arielle Loren is my business mentor and accountability partner and still is. Having a manufacturing background, the logistics of the business was manageable for me.
For those who may not have a business degree or background specific to product creation, I would suggest identifying a mentor. Identify a mentor who is already in the market you will be selling to. Incubator and accelerator programs can assist in this. Programs such as Mandela Schumacher-Hodge Dixon's Founder Gym, Arlan Hamilton's How to Raise Capital for Your Company From Scratch, or Gretta van Riel's Start & Scale can be a resource.
Related: The CEO of Founder Gym Mandela SH Dixon on why *this* is your most important pitch
All this to say, don't rush. You can save a lot of time and money when you come in knowledgeable about the market you are going into. The more you know, the better. You are constantly learning and mistakes are bound to happen. Don't be afraid to fail. Fail fast, learn from them, and move on.
On doing market and customer research…
The more information you know, the better. Do your research! You should be able to know the market size, opportunity, competition, consumer persona, and much more beforehand. You can't sell a product without knowing who you're selling to. You won't be able to relate and engage with your consumer without knowing this.
Related: Customer Acquisition 101 by the CEO of theCut
On finding the right manufacturing partner…
Fortunately, having a manufacturing background, building relationships with manufacturers is my expertise. I hired a prototyping team to facilitate conversations and agreements for our product. I did this to delegate my day-to-day task for the business. In the beginning, I chose to do this on my own. It was a bad idea because I spread myself too thin. Delegating this to a company whose focus is solely on this relieved an enormous amount of stress.
When looking for trustworthy partners; research their company history. Review their website thoroughly and client reviews. You can go as far as contacting their clients and question what their experience has been. Also, don't research one facility. Have a variety of options to choose from because this can affect the cost, production lead-time, product quality, etc.
Related: Here's how this beauty entrepreneur went from idea to launch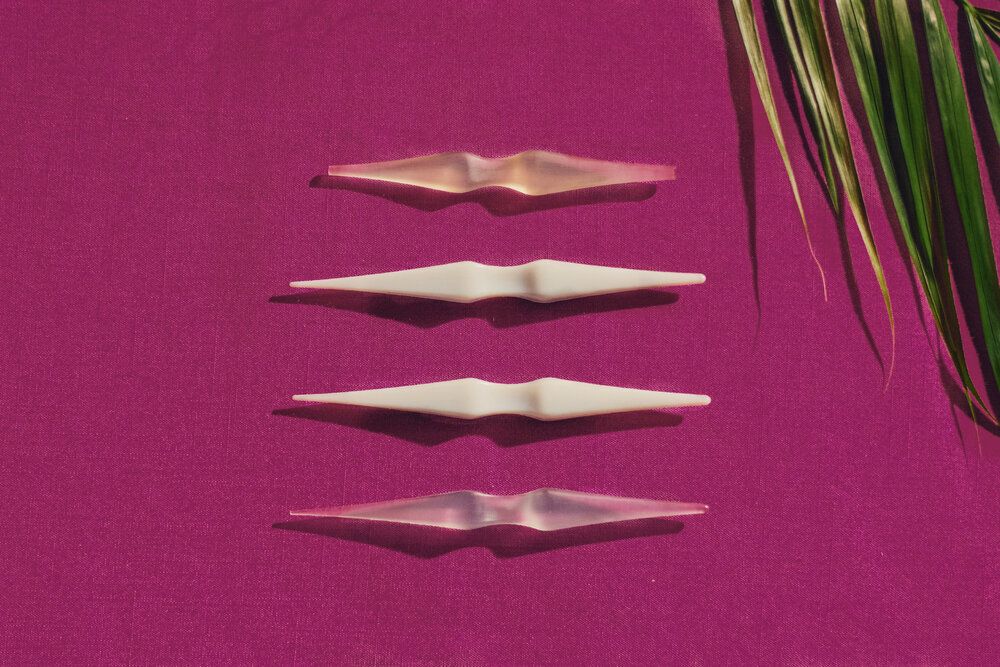 On bootstrapping the business…
The business was solely funded by my mother and me. We realized quickly funding the business wasn't going to cut it. I took all of my savings and invested in the business, which I do not regret. I believe in what my mother and I are doing and failing isn't an option for us. As a doctorate student, taking out a business loan was too much of a risk. We had to think of a creative way of raising capital for TheBraidReleaser.
Related: Tristan Walker on what you should know before pitching investors
Crowdfunding became a viable option for us. We had an active Kickstarter campaign, but unfortunately due to COVID, we lost over $8,000 due to their all-or-nothing category. This was devastating, to say the least. It didn't stop us, so we partnered with Renee King's FundBlackFounders. This partnership was a huge deal for us because their platform specifically focused on funding Black-owned businesses. We are grateful for this opportunity and it has been a success thus far.
On deciding how much to pay (or not pay) herself…
My mother and I had a conversation about percentages and what she felt comfortable with. Without my mom, TheBraidReleaser wouldn't be here; therefore, we came to an agreement: She is the head of all of this. She is what inspired me and encouraged me to start this business. Ensuring my mother is financially comfortable is my first priority.
On building a dream team…
Our team is very small. We have a team of contract workers and business advisors. When we begin to expand, I will rely on my sister-in-law Deidra Viney to assist in this process. She is the owner of the franchise Express Employment in Jersey City. Deidra has an extensive background in this department and her expertise can be a huge benefit to knowing how to hire employees for TheBraidReleaser.
On seeking financial advice…
I am currently in the process of hiring an accountant. My business advisor, Arielle Loren, has been my go-to for making financial decisions. I recommend hiring an accountant, or consulting family members who know how to manage money well, to help with financial decisions. Founders who may not have the funds to hire an accountant should make sure the person they are turning to for help has a successful financial track record.
On refining her pitch to investors…
Black-owned businesses are sometimes perceived as a risk to investors. I wanted to make sure that our pitch was tight so that investors couldn't find any excuse to not invest in our product. Asking people for money has always been difficult for me. With practice and participating in pitch contests, such as the Create & Cultivate Beauty & Self-Care Summit pitch contest, has helped me become more comfortable with it.
On creating buzz around the brand…
Initially, we worked with a publicist to reach out to magazines and other media outlets. Our budget at the moment hasn't given us the opportunity to partner with influencers and larger media platforms. We banned together and direct messaged magazine editors. We sent packages to magazines and kept going till we got a response. The worst thing that an editor could say is "no."
Luckily, we've gotten yeses from magazines like Essence, Instyle, and media platforms like OffcialBlackWallStreet to write about us. This has been a huge part of TheBraidReleaser's buzz. We do recognize the power of marketing, therefore, we will make sure with the funding we have raised through our crowdfunding campaign, a percentage of it will be used for this.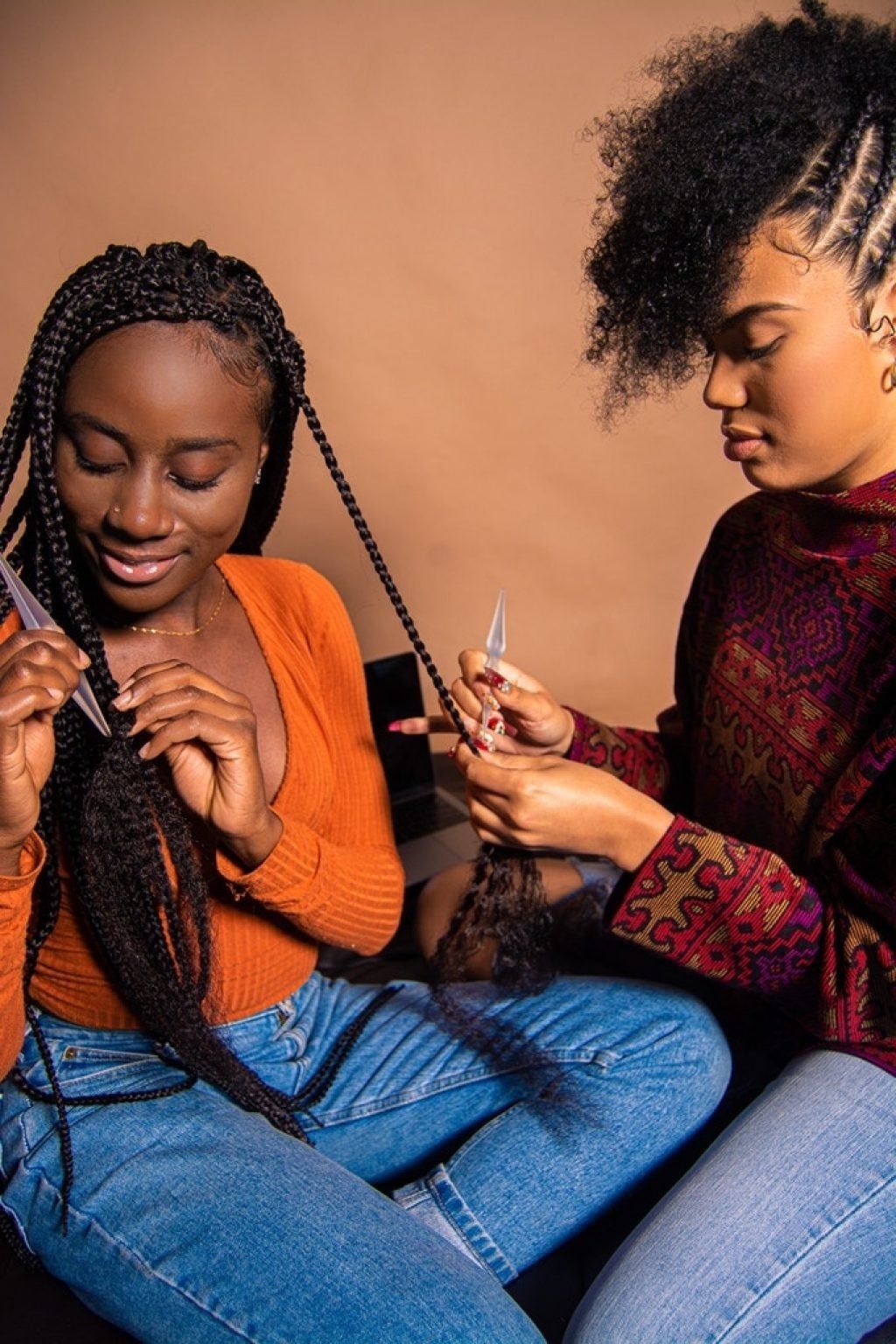 On having a business mentor…
A business coach is vital. You need support. My business mentor, Arielle Loren, has honestly helped me keep it together. When you are a first-time founder and you have setbacks, it messes with you mentally. She helps me with making business decisions and acts as a counselor. When you seek advice from someone who's been through what you have, it helps tremendously. I highly recommend it! There are Facebook groups for business owners that is a great first step to finding business coaches or mentors.
On dealing with COVID-19-induced setbacks…
Earlier, I mentioned our Kickstarter campaign. It was tough losing over $8,000. I felt like I failed my mother because she entrusted me to handle the business operations. When I spoke to my mother, I could hear the concern in her voice. This wasn't because she didn't have faith in me, it was because I didn't have an immediate plan for the next steps.
I consulted my business advisor and she connected me with Renee King the founder of FundBlackFounders. Giving up wasn't an option for us. We invested so much time and money into our business. I had to let go—you have to believe that the universe will take care of you. Once I stopped trying to control every situation, things started to fall in place.
On making plans for when we get back to "normal"…
I don't believe we will be going back to normal. We have to acclimate ourselves to the ever-changing environment and world. We're still heavily relying on digital marketing and virtual events to market TheBraidReleaser, and hopefully, as things open up, we'll be able to have small in-person events to celebrate Black braiding culture.
On giving advice to fellow entrepreneurs during COVID-19…
Do not give up! That may sound cliché, however, it's true. Your business may have been put on pause, but it's not over. You have to do the work to find a way to get funding for your business. There are several resources and opportunities for grants to go to businesses affected by COVID. It is exhausting! My boss would always say to me, "Saraa, how bad do you want it?" If you want your business to succeed, you will do every and anything to make sure your business doesn't shut down.
On suffering from imposter syndrome…
My parents nor my siblings didn't know about the business until the business was registered a month or so in. I didn't initially include my mother and prototyped the wrong tool design. I suffered from imposter syndrome, so I felt starting this business on my own would show them I can handle it and that I'm successful. Wrong! Sometimes in certain circumstances, you have to do things by yourself, but if you have family members who can help you get your business on its feet, include them.
On sharing words of wisdom for aspiring entrepreneurs…
Make sure you have a passion for the business you are going into. When starting a business, you can't get disinterested in what you're doing because things are not working out. You have to eat, sleep, and breathe your business, especially in the beginning stages.
On giving advice to her younger self…
I would tell myself that you can't do it all. Ask for help.
THIS ARTICLE ORIGINALLY APPEARED ON CREATE & CULTIVATE. IT IS REPUBLISHED WITH PERMISSION.