Courtney Ajinca is a celebrity event planner who knows how to transform her vision into reality and produce magical events for her clients. She provides luxurious experiences with an exceptional level of service. You may have seen he
Recently, we caught up with Courtney and she shared tips for event planners on how to launch an event planning business and how she is currently transitioning due to the current pandemic. You may have seen her work in major networks and publications like Bravo, VH1, and Essence Magazine.
Who is Courtney? Tell me more about yourself and your career journey.
I am a celebrity event planner. I am a wife and mom of two sons. I started just doing small events for family and friends about four years ago. My husband noticed I was pretty good at it. I am extremely happy that I found my purpose in event planning.
Where were the early stages like when launching your business?
I felt like I had a talent that I wanted to get out, but I did not have the right clientele at the time, so I was doing events for free. [Other times], I was doing events for $500 or so. I wasn't getting the budgets I needed to execute the vision that I had in my head, therefore, I often contributed my own money to the event, which I would not suggest. I also own a rental company and would use my pieces to design, so that helped me when I produced local events. I would make an event with a $250 budget look like it had a $5,000 or $10,000 budget.
I met Danika Berry, who is now my amazing PR person, and began getting with celebrities and grew from there. [As a result] I was able to do events where I was able to take the extravagant visions I had in my head and make them a reality for my clients.
What was the most challenging aspect of launching a business?
One of the most challenging aspects of launching my business is not having great images. I did not have pictures at first to display my talents as a designer. Now, we have Instagram, which makes it easier to post pictures. The most challenging thing for me was figuring out which way to go. I started attending conferences and connecting with other event planners and vendors in the industry. This helped me tremendously because I am still using vendors that I met four years ago. Another challenge is executing the vision on a low budget.
What marketing strategies do you use to gain exposure for your business?
I engage with people by posting videos of my work, techniques, different skills, and showing different images of past events that I've produced. This method is very effective and helpful. I have a lot of people who come into my DMS asking questions, so being available to respond to my clients and event planners that are up and coming. I am attracting clients mainly through Instagram. Instagram and word of mouth have been huge selling points for me. The highest compliment you can have is a referral, so that has been big for me.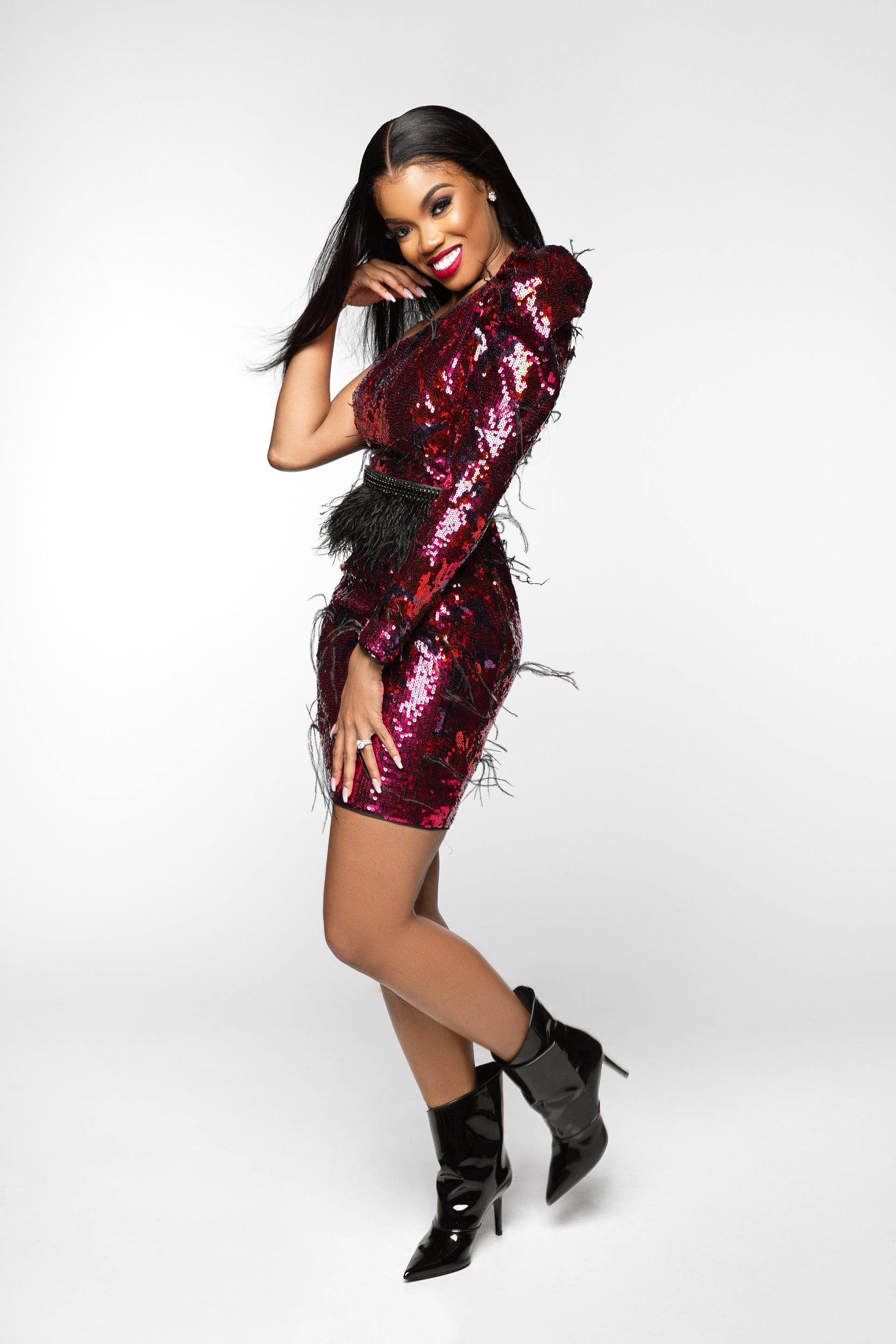 What is your creative process like?
I take time to meditate and visualize the space. I then begin to visualize elements to implement within the space. I can visualize in full color and 3D, and then I start my drafting phase. I create a 3D design proposal for each client consisting of various elements so that they can experience the event before it happens.
What is your most memorable event you produced?
My most memorable one has to be what I did for this past NBA All-Star Weekend. I also did an event for an NFL player. It was at the planetarium, and we transformed the planetarium into a futuristic fashion show, which was to benefit a charity.  I think I have a hard tie with that one and the event that I did for Cynthia Bailey. It was her season finale last season on Real Housewives of Atlanta. It was for her Seagram launch. I did a tropical paradise theme last October, so I recreated the beach. I brought the beach to her and had nine-foot palm trees, sand, and mannequins with bathing suits.
How do you pivot your business during a pandemic? What are some ways you are shifting to bring in money when you cannot produce physical events?
Of course, this is the worst time that this could happen. I do not know if people realize how much the events industry has been affected. Events and conferences have been canceled and postponed all over the world because the future is so uncertain right now. For me, I have pivoted by providing virtual weddings and events for brides who had to postpone their weddings. I plan and design their event locally or from a distance, but not too far, then I can go with a mask and gloves to design their event from start to finish. I now also provide online training. I have a master class and I do one-on-one mentorship with up-and-coming event planners.
On Instagram, I have shifted from posting my work to posting DIY tutorials for items they can use at their events to enhance the appearance. I've gotten more into engagement and the virtual world. We do not know how long we will be in this space, so it is pretty scary.
What makes you a Mogul Millennial?
I am a Mogul Millennial because I continue to innovate and create to stay at the top of my game. I juggle my career and family, and I can pivot to create various income streams. We are in trying times, and having the ability to adjust has allowed me to remain relevant.