If you didn't know, the newsletter space is where the money resides.
A few months ago, I learned that Morning Brew sold the majority of their newsletter biz to Insider Inc. for an undisclosed amount. This deal valued Morning Brew at around $75 million.
Yes, you heard that right - I said $75 million.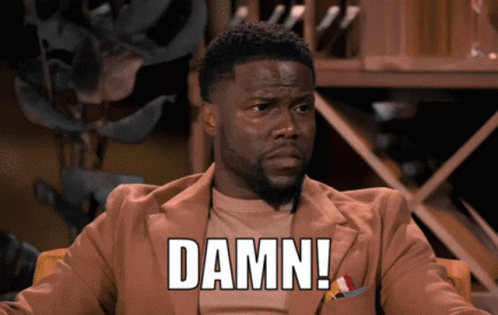 Learning this taught me two things:
#1: The newsletter space is where it's at so don't sleep on it
#2: Email isn't dead despite what people say
Outside of Morning Brew, people are launching newsletter companies left to right. They are growing their business, are making money, and are securing major wins.
Still not convinced? Just ask Dru Riley, the founder of Trends.vc. I'm sure he would cosign this.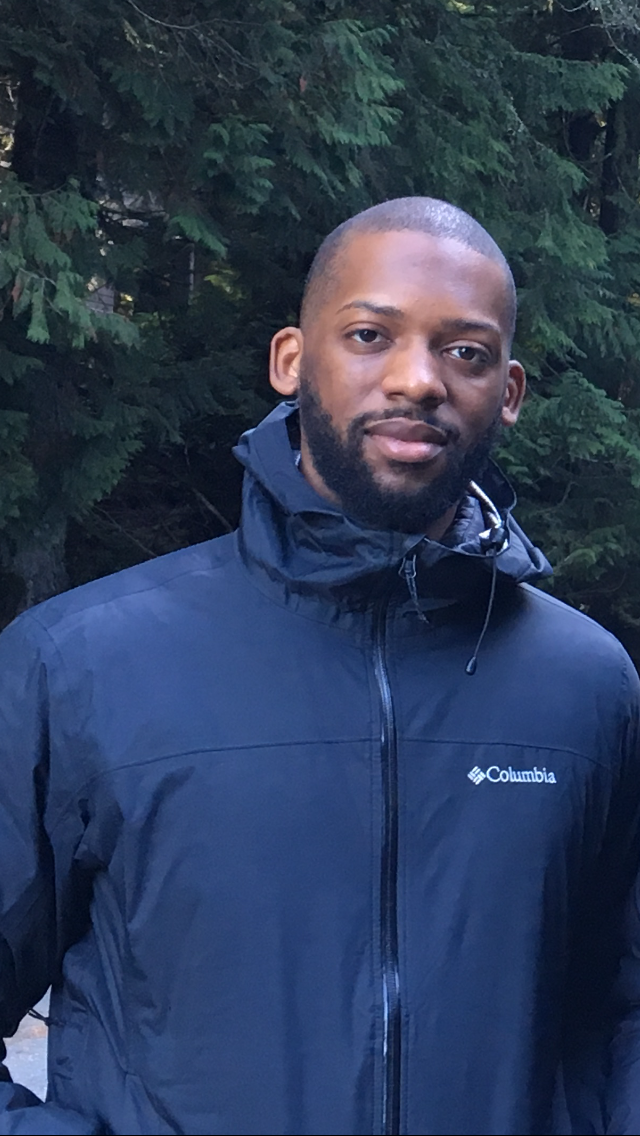 In case you're unfamiliar, Trends.vc is a newsletter company that helps entrepreneurs like you discover new markets and ideas. Launched in 2020, Trends.vc is one the fastest growing Black-owned newsletter companies. So far they've gotten over 50,000 subscribers and more than 1000 members for their paid version, Trends Pro.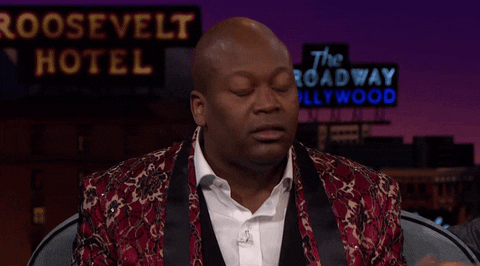 Dru recently chopped it up with Mogul Millennial to put us up on game. Keep reading to get Dru's tips and learn about his journey building Trends.vc.
Quitting his job as a software engineer to bet on himself
After graduating from Florida State University in 2012, Dru taught himself Ruby on Rails, and eventually got a job as a software engineer in ATL. Even though he liked his job, it felt way too comfortable. Dru didn't want to feel complacent or that he wasn't challenging himself enough. He also had a strong desire to explore new things and even considered having his own business. Dru ended up leaving his 9-5 in 2017, but before he left, he saved up $250K to hold him down while he explored new ideas. For the next two and a half years though, shit started to get real.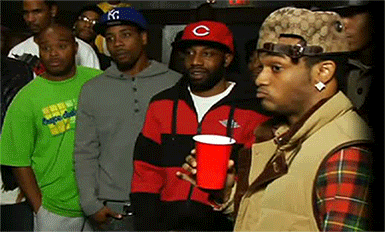 While having $250K saved up seemed cool, Dru started running out of money and his "mini retirement" was no longer feeling litty.
Launching Trends.vc
In the Fall of 2019, Dru started working on one biz idea called StrongStack, which pivoted to SaaSReport in January 2020. SaaSReport wasn't moving fast or making any money though. While trying to find ways to make something shake with SaaSReport, Dru started working on what became Trends.vc. "I was struggling on SaaS Report and loved writing about trends," Dru shared.
Shortly after that, Dru launched his very first Trends.vc report, Trends #0001 — Cloud Kitchens. Dru started increasing the Trends.vc brand on Twitter, was getting subscribers, BUT he still wasn't making any money.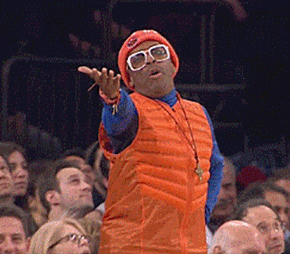 Trying to monetize, failing, and then finding success
Like most founders, Dru struggled with monetizing his business, even though he was getting traction. People were loving his content and reports, but they weren't pulling out their wallets to pay for anything. Dru tried multiple ways to monetize his biz, including selling each report individually but it didn't work.
Dru ended up keeping each report free, but if a reader wanted to go deeper on any of the reports, they had to pay to get the real good shit. This monetization strategy worked well for him, and he made his first sale in April 2020.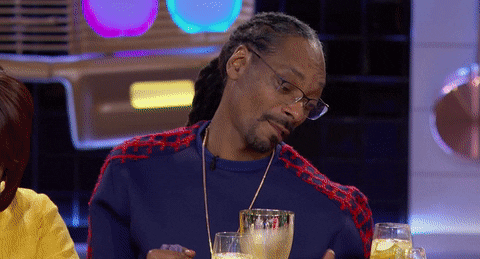 Mistakes Dru made
In the beginning of Trends.vc, the actual newsletter component didn't exist just yet (Dru was just publishing reports). Dru shared, "I didn't start the newsletter until about six or seven reports in (or six to seven weeks in). Looking back I would've created my newsletter earlier because it's just a faster feedback loop. If you just have a blog, you have to bet on people remembering to come there, versus if you start that email list early, you have something like a push notification where you can update and engage with people earlier."
Related: Tap into your customers with email marketing strategies that work
Leveraging Product Hunt
"For some reason, people tend to overlook places like Product Hunt because it's not like this engine that continues to grow. However, most of Trends.vc subscribers have actually come from Product Hunt launches. On Product Hunt, we went from like six or 7000 subscribers to about 25,000 subscribers. People however overlook that platform because it's a one-hit thing, but if you invest in it and you're lucky, that one-time shot can 5x or 10x your growth," Dru shared.
Product Hunt is an incredible platform to use, but like with all things, you have to be intentional with your moves. You can't approach Product Hunt in a lazy way and expect to get results like Dru. You have to treat it like a real launch and plan your every move.
Related: How to develop a launch strategy for your business by Keenan Beasley
Dru's playbook on getting subscribers
One of the best ways to boost your brand is by highlighting other people and putting them on. "One thing that benefited Trends.vc, and still benefits us in a very subtle way, is that we feature a lot of different people and companies in the content itself. We often repurpose some of the newsletter content to Twitter threads, and sometimes people that we feature will repost it. Twitter will amplify that by 10x or 30x, or sometimes even 100x if that person has a big following, and it gets a lot of eyes on what we're doing," Dru shared.
If you try this strategy, do it consistently even when it looks like no one is watching. You never know who it'll reach and how often it'll be retweeted (or reshared).
From there, once you have the attention of people, more than likely they'll want to sign up for your newsletter if your content is good. Once they sign up, you have to do your part by consistently creating quality content. Also, gotta have a welcome email and welcome email sequence.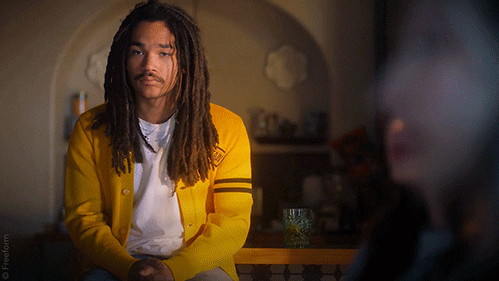 "At Trends, it took a lot of time and energy creating our welcome email sequence, but it was worth the investment in the end. Generally, no matter what kind of newsletter you have, you gotta have a welcome series, but the way you build that series would depend on your goals," Dru told me.
Using data to grow your newsletter
At Trends.vc, Dru cares more about their email click-through rate versus the open rate.
"I know it might seem counterintuitive, but to me, the click-through rate shows me how many people are actually engaged, how many people are taking action in my emails, and how many people are following our calls-to-actions. Now don't get me wrong, the open rate does matter because that's like top-of-funnel, but once you open it I want to know how you are engaging with different areas of the email that have links in them. From this, I'll use a data-driven approach to front-load reports in our email sequences. I know people will like it because looking at the data, 30-40% of the people who opened previous emails clicked on those specific reports," Dru shared.
When Dru was using Mailchimp, he could find a lot of data around the click-through rates in his emails. Mailchimp would provide useful visuals and would get very detailed on what subscribers were clicking on. No matter if you are using Mailchimp, Convertkit, or another email marketing service, pay attention to the data and figure out what matters most to you.
"Even for the emails that go out to subscribers who don't have PRO accounts, I feel the same. I think in most cases, we would probably care more about open rates versus click rates, but at Trends, we're in the minority in that we have basically a tiered newsletter. If we were completely free and depended on sponsorships, I would probably care more about the open rate. However, we're in this minority where engagement matters more to me," Dru told me.
Paid newsletter versus sponsorships
From the beginning, Dru's target reader was always his number one priority. "With the sponsorship model, you have stakeholders where you have to play to a lot of different interests and personality types. I knew that I wanted to bet on myself more versus getting sponsorships. I prioritized having raw quality to bring in revenue and paid subscribers so that I wouldn't have stakeholders or sponsors to dictate my newsletter," Dru shared.
A lot of times, bringing in money from sponsors can put you in a weird position. If you make money from sponsors, you have to play to make both your sponsors happy AND your newsletter subscribers happy.
In the end, something is gonna have to give though.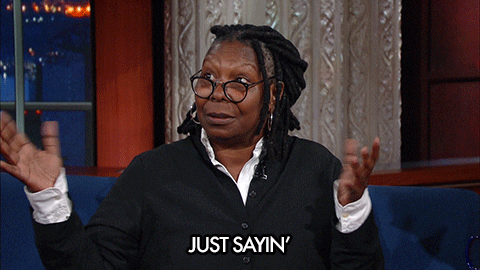 "I think sometimes when you go the sponsorship route, you run into the possibility of taking away something unique about your newsletter that subscribers value. But again, whether you go the sponsorship route versus the membership route to monetize, it will depend on your goals. I say all this to not shit on the sponsorship model, but it just didn't fit my founder personality and my goals," Dru shared.
Being a bootstrapped founder
As Black founders, we're typically underestimated and overlooked until an investor realizes the potential in what we're building and wants to be a part of it.
Dru shared, "Investors will ignore you until they can't anymore, and then they see you as an attractive opportunity. With that, when these investors reach out, they could fuck up your business because you're just one bet for them. If they invest in you, now your incentives have changed. For example with Trends.vc, a lot of investors have reached out. If we accepted venture capital, I'm not sure I would be able to say we haven't accepted sponsors. I may then be incentivized to start chasing money from whichever direction it comes from. Forget our brand, forget our alignment, forget our subscribers - I would be at a point where I'm trying to weave this narrative for the next round of funding, and that's the priority that takes over," Dru said.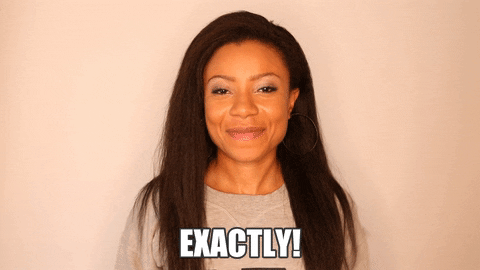 "I only bring this up because as Black founders, investors may not be as willing to bet on us in the beginning, but once we're at the point where we can't be ignored because of our growth, we may accept the attention and the funding because we're not used to it. And then when this happens, it affects how we run our businesses because now we have these stakeholders that we're trying to make happy. We have to look at the long-term costs and benefits when we're building. Number one, we have to peep game, and number two, we have to realize that, identity aside, raising venture capital is just not generally great for a newsletter business."
"I may sound super certain and confident now about the stuff that I'm saying, but I wasn't before. There was a time where I was very confused in terms of which route to take. It was people around me that, whether they believed in me or not, spoke with certainty about Trends.vc and gassed me up in a good way. This gave me the confidence to stick it out and not take money from investors or sponsors," Dru said.
"There are some downsides to bootstrapping but there are benefits too. You can optimize for yourself and your target audience more easily. Once you try to make everybody happy like investors, you're gonna give up something - it's just a matter of what that 'something' is gonna be."