Most people would say that Jabari Lateef isn't your typical guy working in tech. However, it's time we change that narrative because Jabari is a great example of what the modern-day techie looks like.
The face of tech is no longer white and male.
The face of tech is Blackity, Black, Black and unapologetic about it.
They rock their natural hair - whether it's in knotless braids, locs, dreads, or they're faded up.
They are from the South and are proof that you don't have to be from Cali or New York to work in tech.
On top of that, they authentically show up every day as a Black man or woman.
This new face of tech is you, it's me, it's Jabari Lateef. Here is his story.
How a movie inspired Jabari Lateef to work in tech
Jabari, originally from Birmingham, Alabama, went to Auburn University and started off majoring in Marketing. Even though he wasn't super excited about marketing, his older brother had found success in this space, so he figured he'd do the same.
However, one day while watching tv, he turned on The Internship, and immediately became interested in working in tech. Shortly after, he changed his major to Computer Science, and started doing the work to secure a job.
Early on, Jabari knew that the way to win the game and secure your dream job depended on the relationships you build. As a Computer Science major, he made it a point to establish and nurture relationships while building a presence on LinkedIn.
While looking for internships, he learned about SurveyMonkey on LinkedIn and knew he wanted to intern for them. To get in touch with recruiters, he took advantage of the one-month free Premium trial that LinkedIn offers and started sliding in recruiters' DMs at SurveyMonkey. One of the recruiters responded and told him about some internship opportunities in Silicon Valley. From there, the recruiter helped him facilitate the actual internship process from there.
"When you're looking for a job, you have to do more than just submit your application. You need to find a way to stand out. Recruiters get so many applications, so making a personal connection on top of your application will help," Jabari shared.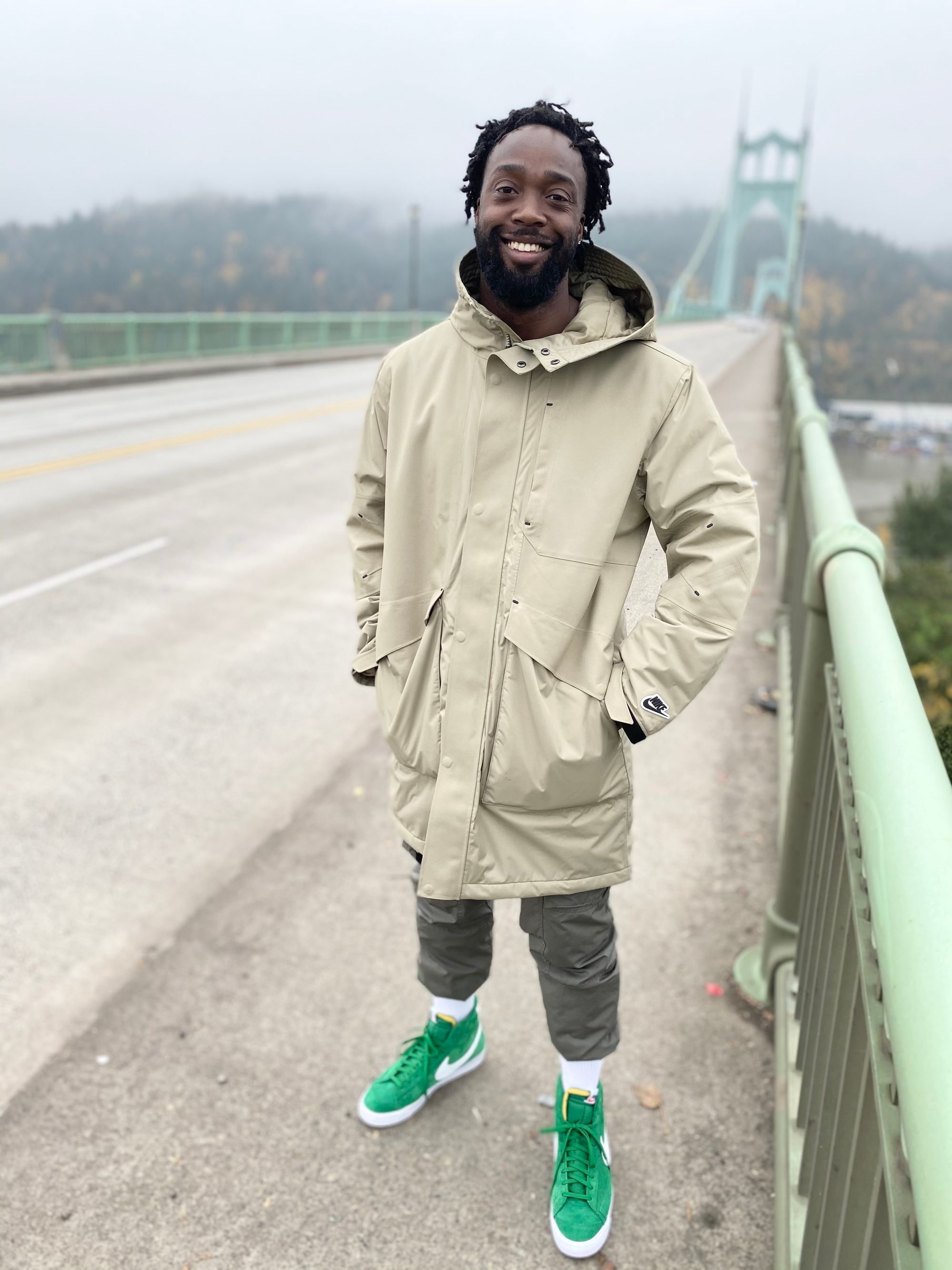 From interning in Silicon Valley to landing a full-time role in tech
After interning at SurveyMonkey and graduating from Auburn University, Jabari landed his first full-time role in tech as a Data Analyst. This new role was with Home Depot and was based in ATL.
Although he liked his job, he still had dreams of living in Portland. In 2016, Jabari met up with a recruiter while visiting Portland because he was interested in moving there after college. At the time, the recruiter didn't have any leads on roles in Portland, so Jabari made it a point to stay in touch with the recruiter just in case future opportunities came up.
A few years later in 2019 after working for Home Depot, Jabari contacted the same recruiter to see if she knew of any open roles in Portland. Turns out, she knew about a Data Analyst position that was with Nike.
"To be honest, I didn't have faith in my abilities and wasn't confident I would get the job. I knew the hiring process would be super competitive because it was with Nike, and also, I was just a few months out of college. But I applied anyway, and boom, I got the role," Jabari told us.
Becoming one of the youngest Senior Analysts at Nike
Upon getting hired at Nike, Jabari worked as a Data Analyst in the Partners and Marketplace Engineering sector and in the Enterprise Data & Analytics sector. A little over a year after working as a Data Analyst, he was contacted by the same recruiter that helped him get his first role with Nike. When she hit him up and shared the job description, Jabari immediately started having imposter syndrome.
"I saw the job description and wasn't sure if I could get it because it was a senior role. It hadn't been that long since I graduated, and most of my managers were at least in their late 30s, early 40s. Nonetheless, I decided to apply anyway and it worked out in my favor," Jabari shared.
Jabari got the job and became one of the youngest Senior Analysts at Nike. Applying for a higher position when you're fresh in your role may seem impossible to accomplish, but Jabari is proof that it can happen.
His advice?
"Look at what you're doing outside of your current job and learn how to communicate that. When I was getting my career off the ground, I did a lot of side projects that were related to data analytics. I would find different datasets around things that I was interested in, like environmental justice or social justice, and would analyze them. I would create illustrations and code around them, and when it was time, I would present it to my interviewer. This showed them that I was continuously learning about my field outside of my normal day-to-day work, and that I was truly passionate about it," Jabari said.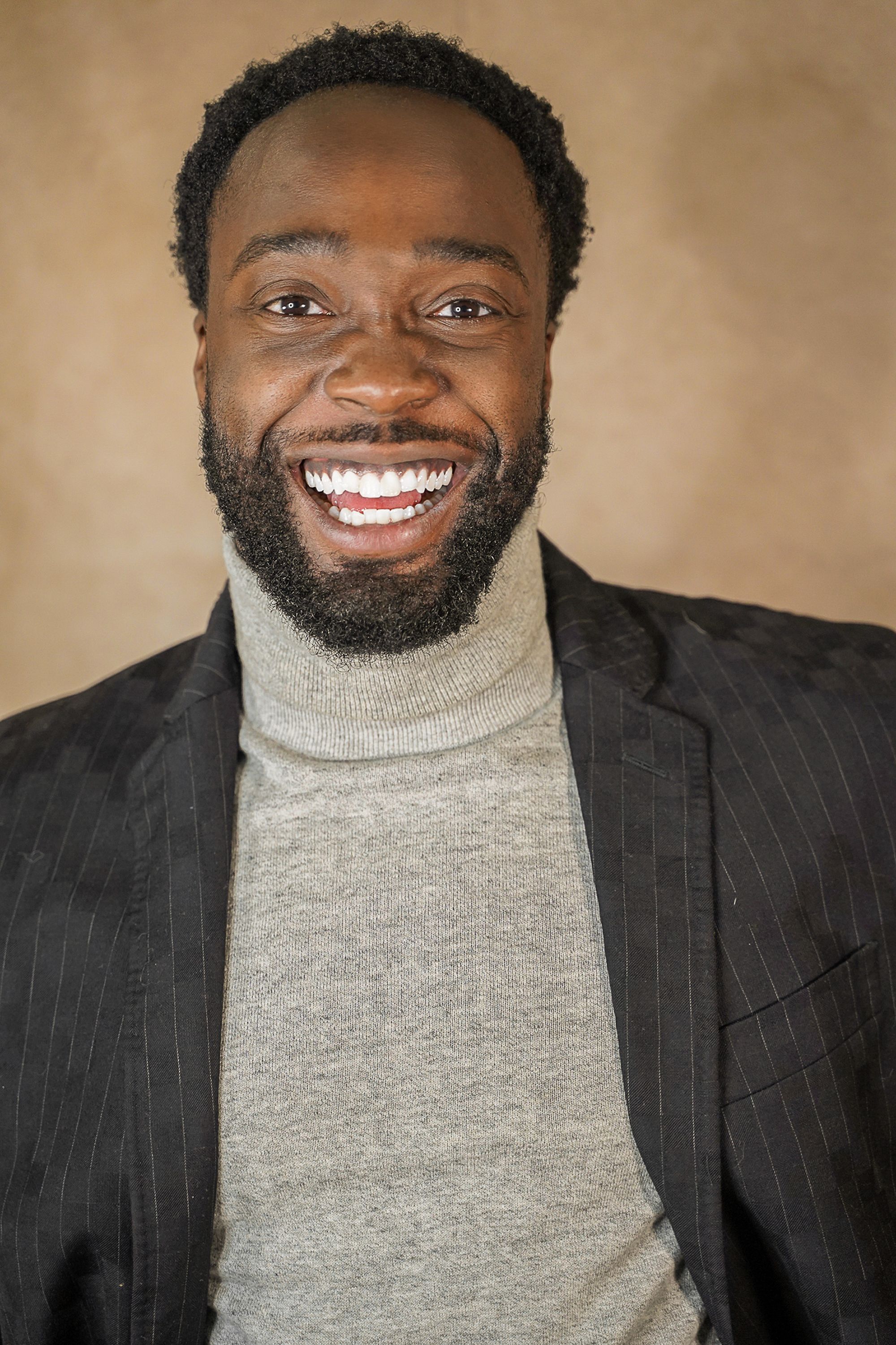 Leveling up in the workplace while staying true to you
Applying for the job and going through the interview process may seem like the hard part, but the real test is leveling up while being authentically you.
Whether you are new to the company or just got promoted, you'll do your best work when you show up authentically in every aspect of what you do. At many companies, we are the minority in the office, so code-switching happens.
As Jabari shared with us, "I used to struggle with that earlier on in my career, and like most people, I would code switch a lot. I thought I had to present myself a certain way. I later realized that when you start to believe in yourself more and in your own abilities, you'll naturally become comfortable with presenting yourself however you see fit, in your most authentic way."
As you can see, the key is to work on yourself so you'll be solid with who you are. When you do that, you'll comfortably show up as yourself, and your authentic swag will naturally show.
Being authentically, unapologetically you will take you far. Jabari Lateef is an example of this and our hope is that his career journey inspires you to dream big, do the work, and build the right relationships along the way.