👀 What do you know about working at a tech startup?
Of course, you hear all the stories of the unlimited vacay time, pets in the office, and free snacks. But what else?
There is so much more that comes with working at a tech startup, and if you've ever wanted to know what's really up, don't worry we got you.
Sabina Araya is the Head of Customer Relations at Kapwing, a venture-backed startup that's raised over $12M in funding from top VC firms like Village Global, January Ventures, and Sinai Ventures just to name a few.

If you're unfamiliar, Kapwing is a video editing platform where you can create and share your story in one place. Their mission is to make content creation fast, accessible, and collaborative - and trust us, it's so easy and fun to use!
Before Kapwing, Sabina went to Hogan High School in the Bay area, and then to the City College of San Francisco for a certificate in small business development.
After she finished that program, she started working in the financial services industry. However, after feeling unseen and hitting the glass ceiling at her corporate job, Sabina quit and later found her way into tech despite being non-technical.
Here's Sabina's story and more about her journey at Kapwing.
How did you get into tech?
I got into tech because of TikTok.
Right before the pandemic in 2019, I was working for a huge financial services company for about 14 years. However, I wasn't happy with the hardships that often come with working in corporate as a young Black woman without a college degree.
While working there, I continuously kept hitting the glass ceiling. They kept moving me to different departments. I would master those departments, but then I wouldn't get hired for a leadership role - however, I would be the one training the new leader.
Once I realized it wasn't a matter of my skills, ability, ambition, and drive, I had to move around. They kept giving me all these promithes promithes (in my Kiely's voice from 3LW), but that was about it.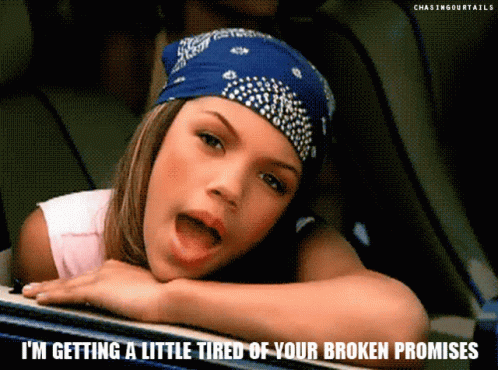 After I realized that, I left without a plan. I was done trying to prove myself as being worthy of something that I knew I deserved.
This experience made me recognize what I didn't want to acknowledge, but that's so many Black women are in spaces at work where it doesn't matter what you do, they're not going to promote you.
We know it, but we try to go around every roadblock to prove our worthiness only to be told every excuse in the book of why they can't promote us.
After experiencing this for years, I finally accepted what was before me, and I quit.
Shortly after, the pandemic happened.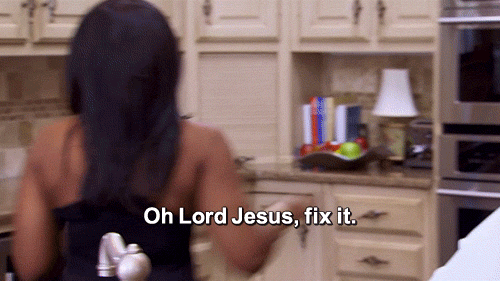 Quitting her corporate job
During the pandemic after I left my corporate job, I went on a journey of doing some soul searching and tried to figure out what I wanted to do. I'm a mom of three and during the pandemic, it was really the first time that I could really just sit down and not have anything to do.
As far as a job, I knew I could go back to the financial services space because my resume was gold but my preference was not to.
How a TikTok video inspired Sabina's new job in tech at Kapwing
On a sleepless night of surfing on TikTok, I came across this video that was like 'Did you know you can work in tech making six-figures with no technical background or degree?' I was instantly interested and kept watching similar videos.
I then updated my resume, dusted off my LinkedIn profile, and started applying for jobs in tech.
I applied for several jobs and Kapwing was the first company to schedule an interview.
At that time, Kapwing was still very new and I didn't even know what a startup was. I met with a lot of people including the CEO. I ended up getting hired and I think I was the 31st person that was hired. Now we have over 40 people and we're hiring now.
GET HIRED AT KAPWING
Senior Software Engineering Manager - https://mogul-millennial.pallet.com/list/mogul-millennial/jobs/2ca85470-677e-4787-b811-f2ac607c9763
Full-stack software engineer - https://mogul-millennial.pallet.com/list/mogul-millennial/jobs/d13b4dba-8e19-4b09-a945-2fb0b35d96af
Senior Full-Stack Software Engineer - https://mogul-millennial.pallet.com/list/mogul-millennial/jobs/2638628e-3b0c-40d7-b7fc-dde5fffa37a0
Going from corporate baddie to tech baddie (with no technical experience)
I got hired as Head of Customer Relations, and at that time, this department was still pretty new. I had a lot of ideas on some things we could change, and Julia, the CEO, gave me the autonomy to do what I wanted to do.
This was pretty cool to see because coming from my corporate background, you have to ask for permission to change anything and there is so much red tape everywhere. But at Kapwing, Julia the CEO was very open to my ideas and in giving me independence.
It was truly a breath of fresh air to be really respected for the knowledge and the skills that I possessed.
When I got hired at Kapwing, they were basically like if you think it's a good idea, run with it, we embrace failure. They taught me that it's okay to get things wrong, and that it's okay to have an idea and do it - even if it doesn't work out.
Tips on applying to Kapwing
One thing I don't see a lot is applicants reaching out to people who work at Kapwing through LinkedIn.
I think it would be great if we got more of that. If you're thinking of applying, apply, but also find someone who works at Kapwing through LinkedIn and just introduce yourself. This will help you stand out.
Everyone at the company is very open to chatting, talking, and answering questions so don't be shy. Reach out to us and let us know you're interested.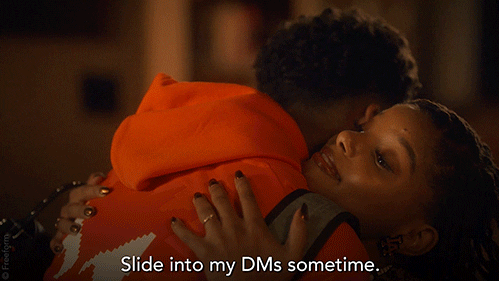 Once someone joins Kapwing, any tips on leveling up?
Be willing to be yourself. You don't have to put on a show here or codeswitch. Show up open and ready to collaborate. Take the initiative to bring awareness to things you see that could be better. Julia and the team love to elevate everyone's voices from every level within the company.
Also, make sure you actually use Kapwing or start using it. This will help you better understand the work and the conversations that are being had.
Speaking of that, let us know how Kapwing can grow and improve. We really want to hear your ideas.
What does a day in the life look like as the Head of Customer Relations at Kapwing?
If I'm working at home, which I generally am, I'll roll out of bed around 7am, and figure out what I'm wearing. I normally keep my attire really chill with sweats and a hoodie.
After I get out of bed, wash my face, and brush my teeth, my day officially starts around eight o'clock.
I check all of my Slack messages first and catch up on those.
From there I'll start assigning workloads to my team and will include myself. I'm the type of manager that's in the trenches with their team so I normally include myself in the workload as well.
If there is a meeting scheduled, I'll go to that, but I will say we are not inundated with meetings. The CEO Julia is always conscious about making sure we have meetings when a meeting is actually needed. Because of this, there are not a lot of unnecessary meetings that are scheduled. If the 'meeting' can just be a Slack message, it's a Slack message.
From there I'll check on my employees and make sure they're all set up.
Next, I'll get started on any reports that I have and check our metrics. I'm constantly looking at our SLA, our quality score, our OKRs (objective and key results), and also making sure as a team we're on task.
From there, I spend the rest of my day helping my team out and communicating cross-functionally with other departments to make sure we're all in sync.
I usually wrap up my day around five and that's when my second job comes into play - being a mom until I unwind and go to bed.
I do my best to stick to this schedule and make sure I get enough rest and 'me' time because I do believe in work-life balance. I don't believe in doing things that don't align with my peace and harmony.
What is the culture and perks like at Kapwing?
Well, one of the perks is free food when you come into the office. We also have commuter benefits and so many other really great benefits that are way better than my last job.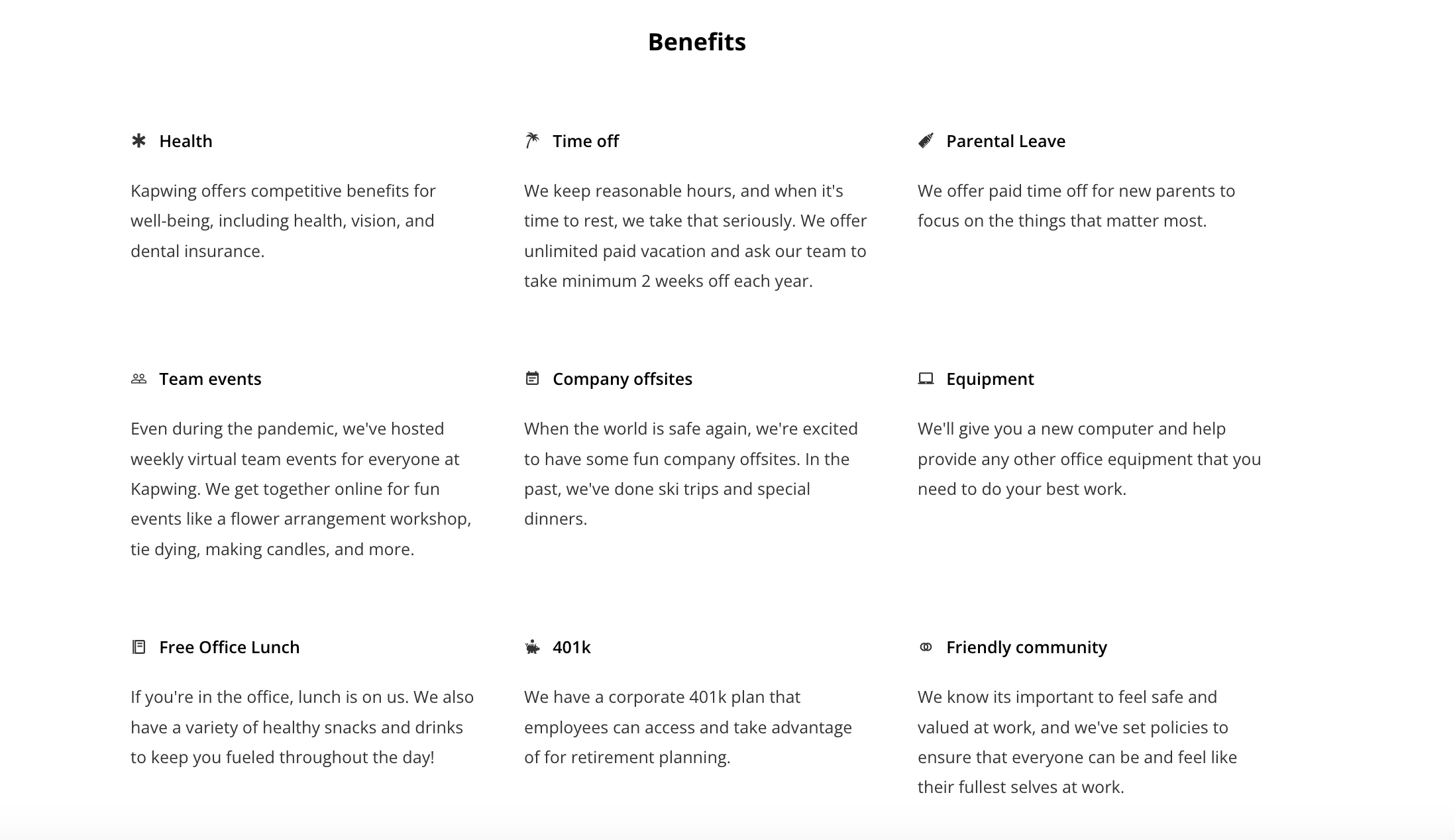 We also have really cool off-site trips and get-togethers every quarter. At the end of every quarter, it feels like we're having a celebration or an acknowledgment of all the work that we did. We get to shut the company down for a full day and go out and do something fun.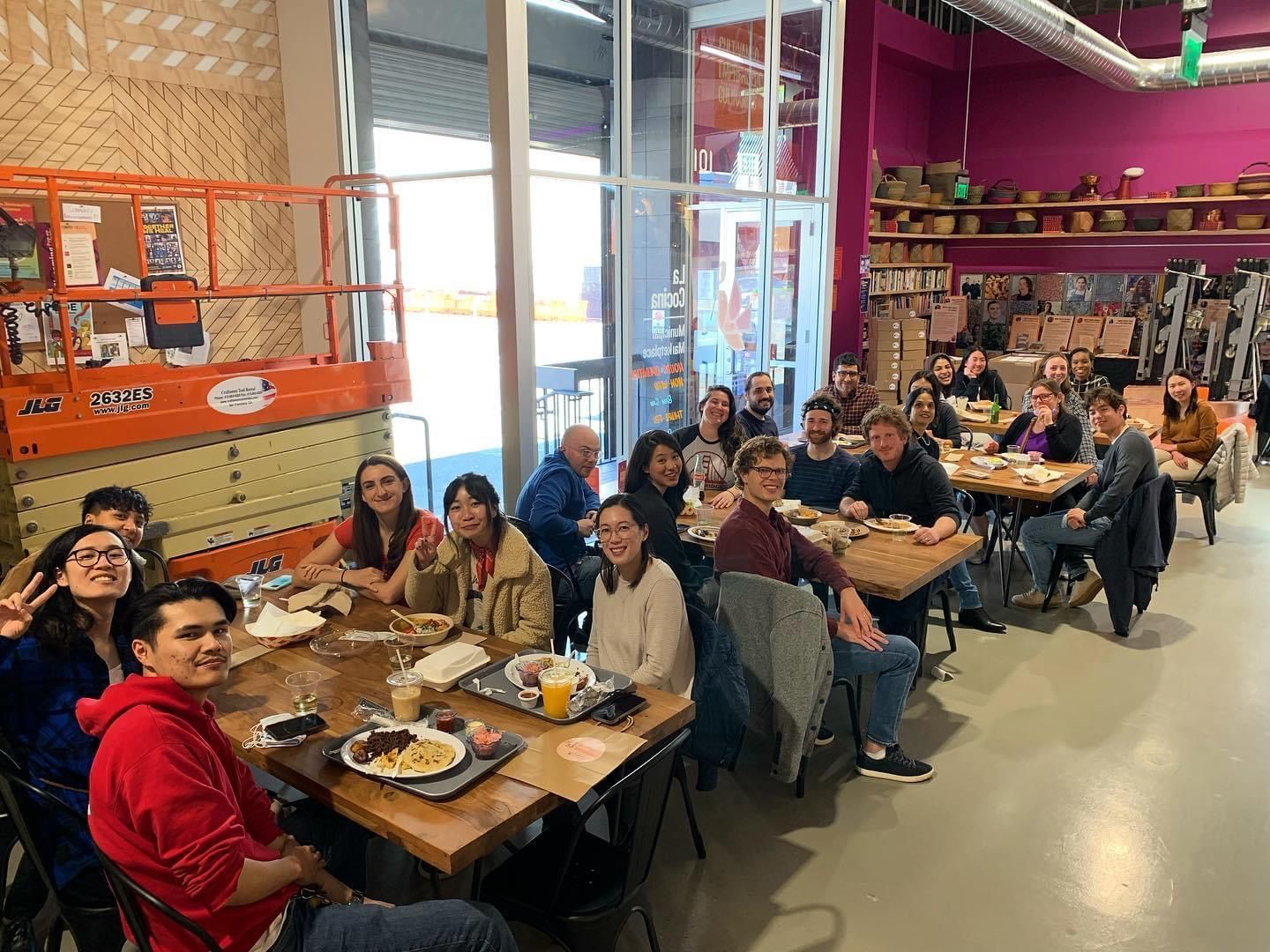 Actually the week I started here, it was the week for our off-site outing. I literally was in the office on Monday, and then on Tuesday, we were in Napa Valley for wine tasting.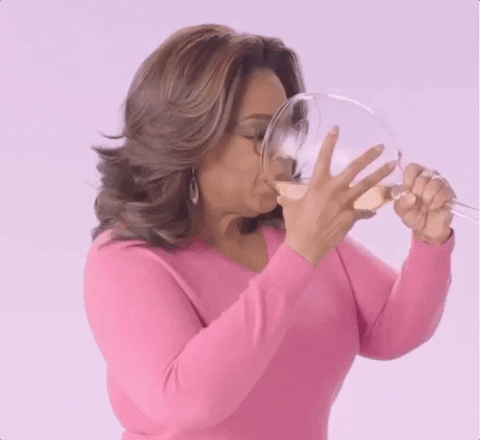 Other than that, our office space is really amazing. We always do a lot of activities and happy hours on the rooftop.
What makes Kapwing special?
It's the leadership for me. Julia and Eric, the cofounders, have really set a culture that is very welcoming and they push you towards fulfilling the ideas you have.
Also, I feel 100% comfortable with being me. I'm a Black woman, and I'm Black and proud.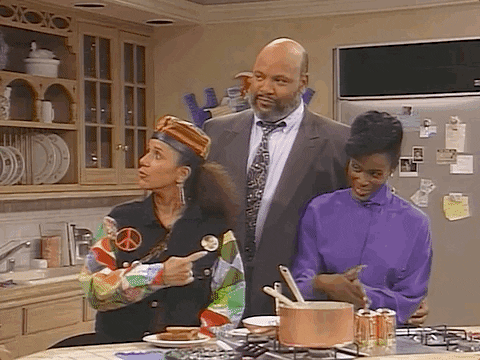 At Kapwing, I feel seen as a Black woman, and it feels received, respected, and accepted. I don't have to hide my individuality, codeswitch, or put on a certain persona.
That's the most important thing to me.
---
Kapwing is currently growing and are looking for people like you.
Check out some of their open roles below:
Senior Software Engineering Manager - https://mogul-millennial.pallet.com/list/mogul-millennial/jobs/2ca85470-677e-4787-b811-f2ac607c9763
Full-stack software engineer - https://mogul-millennial.pallet.com/list/mogul-millennial/jobs/d13b4dba-8e19-4b09-a945-2fb0b35d96af
Senior Full-Stack Software Engineer - https://mogul-millennial.pallet.com/list/mogul-millennial/jobs/2638628e-3b0c-40d7-b7fc-dde5fffa37a0