The year was 2005. Or maybe 2006. Gerome Sapp was attending classes at Harvard when someone stepped on his Jordan 11 Concords 😩.
*cues "do watch you do, but watch my shoes" by Boosie
As you can imagine, this ruined Gerome's day. The Concord 11s are the truth - IYKYK.
"I remember wiping my sneakers off when I got to class and thinking, 'there's gotta be a better way to derive value out of these shoes,'" he said.
Like many of us, Gerome's love for sneakers started when he was a kid. The Houston native got into sneakers when his father gave him a pair of Jordan 4s. "I always looked at Jordan as not only the man, but the shoe as an inspiration. Almost like if Michael Jordan, a Black guy, that was once a Black kid like me, could get an endorsement deal from Nike to get his own shoe, so can I. Not that I wanted my own shoe, but almost like the possibilities were endless. This shoe represented that type of success or potential of success, and I think that's where my love for sneakers really started," Gerome shared in an interview.
His love of sneakers continued throughout high school and as an undergrad at Notre Dame. After graduating, Gerome played in the NFL from 2003 to 2007. During the offseasons, he studied business at Harvard to get his MBA. At Harvard is where his 11s got stepped on and the idea for Rares was born.
About Rares
Rares is a tech platform that enables users to easily invest in sneaker culture - just like you do on stock trading platforms. When you invest in sneakers on Rares, you own shoes at fractional ownership and share the wealth within the larger sneaker community. Each shoe on the Rares platform becomes available through the IPO with shares like stock from a publicly-traded company. The Rares IPO would then close its offerings and you can hold your shares until the shoe is sold at auction. Or, on the flipside, you can also sell your shares at any point and receive your dividend payout.
You don't have to be an accredited investor to use Rares either. What Rares is doing is truly game-changing. With Rares, people across all socioeconomic backgrounds can invest in a billion-dollar industry (the sneaker industry) 👏🏾👏🏾.

Recommended content: The cofounders of Lendtable on finding product-market fit & acquiring customers
Sneakers as an asset
While in grad school, Gerome's class started learning about alternative assets. "As you can imagine, people were thinking about crude oil and gold, but I was thinking about sneakers," Gerome said.
Gerome thought, "Man, what if you can turn this sneaker into stocks, or, more importantly, turn it into the equivalent of a company and allow people to invest in this company? Essentially, you securitized the shoes, split them into shares, and allow people to own shares in the shoe. So, when that shoe would appreciate in value, so do the shares you own in that sneaker. Just like in a company. When a company appreciates in value, if you're a stockholder in that company, you reap the benefit, too, via your stocks."
This idea of investing in sneakers eventually became Rares, but it took a while to get there.
After coming up with this biz idea, Gerome played a few more seasons in the NFL and launched a few companies. One of his companies, Fluencer, raised money from investors. A few years after running Fluencer, Gerome sold pieces of that company back to his investor and decided to take a break from the startup life.
His biz idea about investing in sneakers was still heavy on his mind though.
Around this time, the tech space was booming, and Gerome, feeling confident about his startup idea, started pitching Rares to investors. He didn't have the Rares platform built at the moment, but he just knew investors would be interested.
But he was wrong 🥴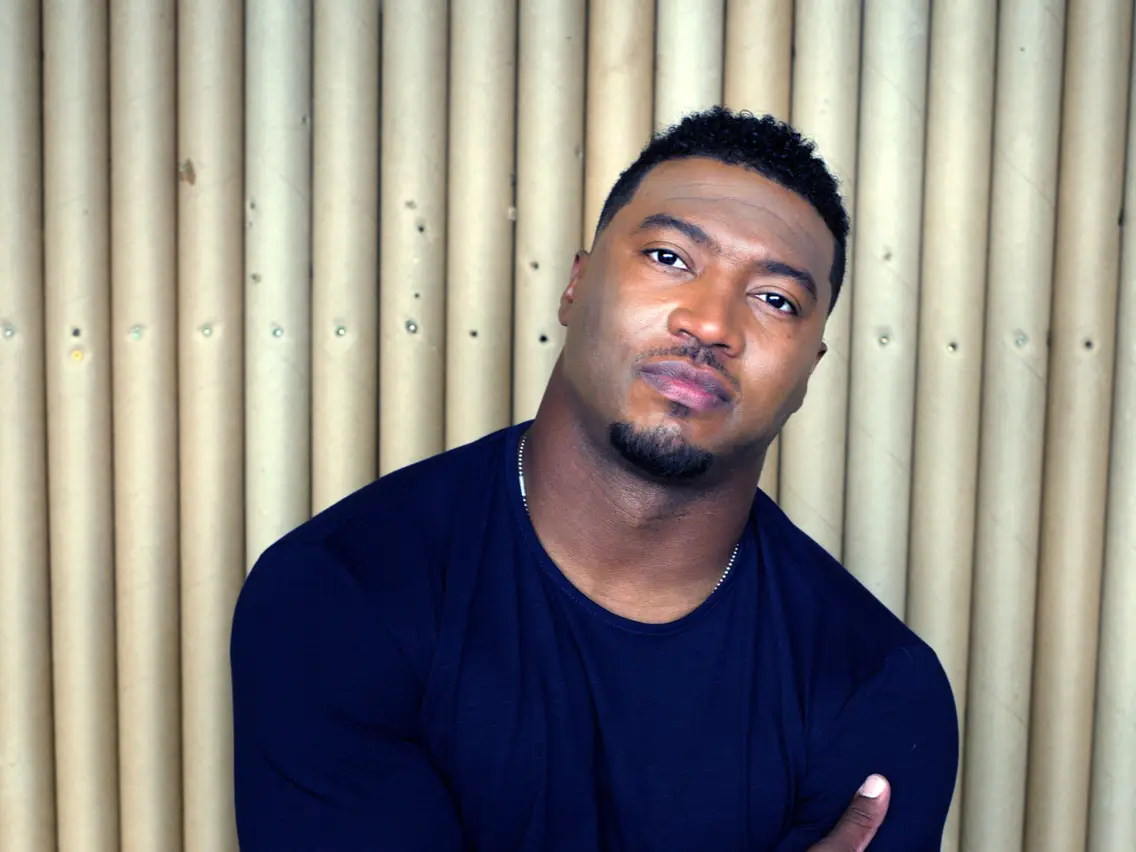 Pitching investors
Gerome pitched 87 investors but kept getting no after no. The investors simply didn't get it. They thought his startup idea sounded crazy and wouldn't work.
"The whole time they thought I was crazy, I thought they were crazy for not understanding what I wanted to do. This all was fine though. Being an athlete prepared me to take those no's. Each 'no' made me more motivated because again, I thought those people were crazy for rejecting me," Gerome said.
The ​​straw that broke the camel's back
Gerome eventually got a meeting with an investor in Silicon Valley and flew down to pitch in person.
The investor he planned to meet with ended up canceling on him at the last minute. Since he was in Silicon Valley, he decided to just wing it. He found another investor's office nearby and tried to get a meeting. "When I got to the office, they realized I didn't have an appointment and almost called the cops on me. When I heard the word police I thought it was crazy - I was just there trying to pitch my idea. I had my deck in hand and didn't understand why calling the police came to mind," Gerome shared.
Nonetheless, Gerome saw that the receptionist was uncomfortable and decided he would leave. When he looked outside to leave, it was raining like crazy though. He tried to wait in the lobby until his Uber came, but the receptionist said no.
Unfortunately what Gerome thought would be a great experience pitching investors turned into:
👉🏾 A waste of time and money flying to Silicon Valley
👉🏾 An abrupt, canceled meeting with an investor
👉🏾 Almost getting the police called on him
👉🏾 Having to walk in the pouring rain unexpectedly
👉🏾 Feeling undefeated
This was the turning point for him.
He knew he needed to do something different because this wasn't cutting it.
He decided to stop pitching and focused on saving money to create an MVP. "I wanted to prove to these people and to myself that I could do it," Gerome said.
And guess what? Gerome did it.
He saved money, and stacked up enough to build out a prototype and hire a small team.
Once that happened, he caught the attention of a few investors like Techstars.
Recommended content: How to develop a launch strategy for your business by Keenan Beasley
Stay low and build
"Techstars was really the first investor that really believed in us. We ended up going through Techstars, and not only were we getting financial resources, but we were also getting people resources. I was able to meet with people that could point out my blind spots and give me candid feedback on my business strategy," Gerome told Mogul Millennial.
"As a founder, you can be the most educated person in the world but if you don't have the right strategies in place, it'll be hard to go far or move fast. One thing Techstars did was help us with strategy, and clearly and concisely articulate what we were building," Gerome shared. "For the longest, I was so close to the business that I was too much in the details. When this happens as a founder, it's hard to articulate your business and you find yourself trying to explain and perfect every detail of it. In reality, you just need to be high level and get it out."
While Gerome was in Techstars, Rares raised $1.1 million dollars. To date as of April 2022, Rares has raised $5.2 million in venture capital from firms like Techstars, MaC Venture Capital, The W Fund, and Cake Ventures just to name a few.
VC money is cool, but revenue is the real flex
"If you can build a product from scratch and make money, you're good. That revenue you bring in will be your leverage to bigger things," Gerome advised. "As a founder, you have to look at your priorities. What are you focused on? Are you focused on the startup hype or revenue?"
Early on, Gerome was pitching investors left to right, but once he focused on revenue and building a great product, things started to move in place for him.
"In the early days, I went through this phase where I wanted to tell any and everybody about my startup who would listen. I think that can be a good thing, but a part of me feels like pitching too many people that don't get it will emotionally and mentally drain you sooner than you need to be drained. I think a lot of founders continue to keep pitching to the point where they're just beat down," Gerome told us.
After Gerome's 87th rejection, he focused on building his product. With a product in hand, even though it was just an MVP, he knew that investors would better understand what he was building, but more importantly, it would bring in revenue.
Revenue is the real bag. It's the real flex 🤑
Recommended content: Building an MVP for your business by the CEO of Slidebean
Building out the MVP
The MVP for Rares wasn't exactly what Gerome wanted it to be, but it did what it needed to do.
"Did our MVP have all the functionalities we planned for? No, but it didn't need to. As a founder, your MVP should properly articulate your core vision. If it does, you got a good MVP," Gerome shared. "Our MVP in the early days did just that. Visually, it wasn't what we wanted from a UI/UX standpoint. But when we showed it to investors, they were able to get it. I was able to show them that with more time and more resources, we could grow that MVP, that prototype, into something big and amazing."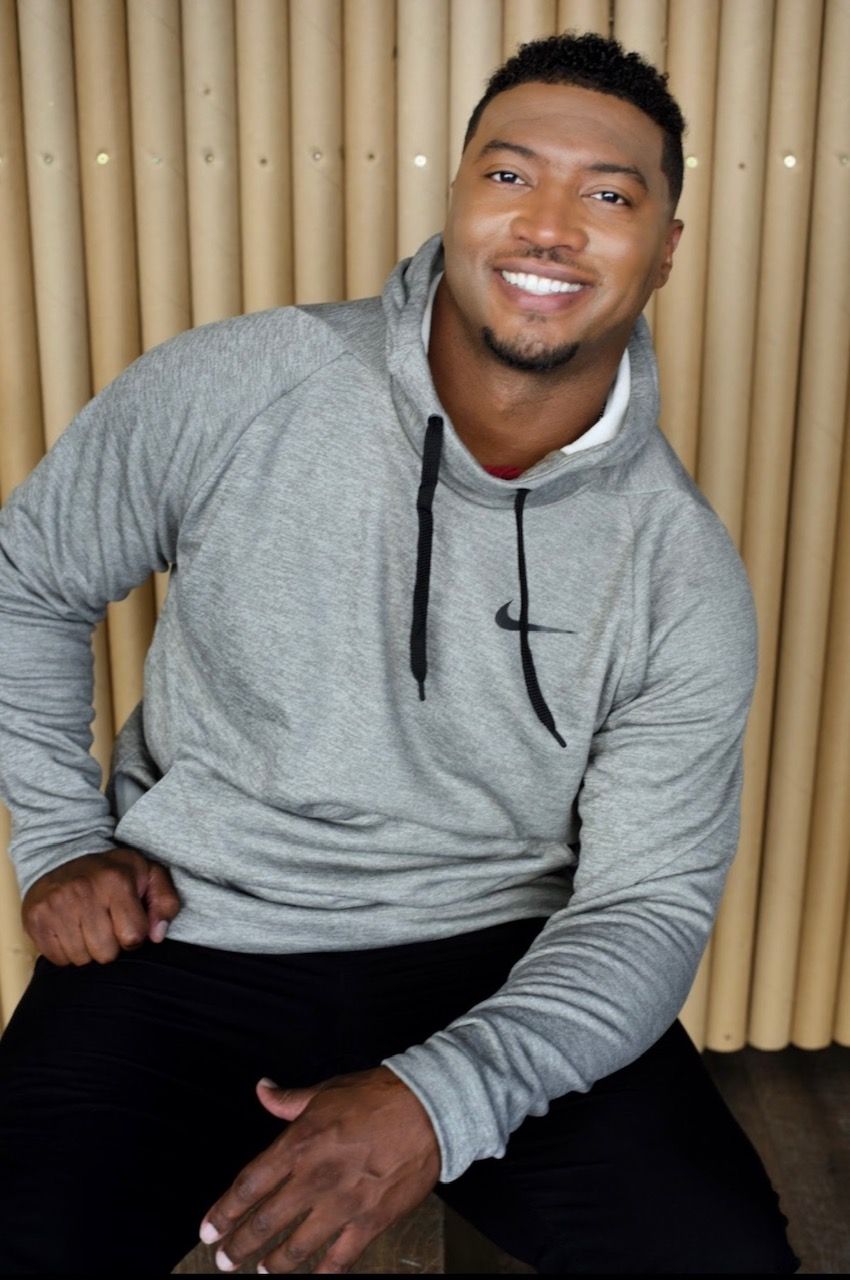 As a founder, that's what your MVP should do. It should clearly articulate your vision. So many people focus on trying to make their product pretty and perfect that they miss the point of what creating an MVP is for.
Just like Gerome, use the resources that you have to just get started.
Focus on the product, your target audience, and revenue. Like Gerome shared, "That revenue you bring in will be your leverage to bigger things."
Bigger things = more money in the bank, more partners, and more success.