Eliminating the hustle of morning rush hour, the headaches of train delays and having to change out of your favorite pajamas; working remotely is a hidden gem for many. It allows employees the opportunity to define productivity on their own terms – whether that means making simple adjustments like starting the work day earlier or later. It's a perk many are encouraged to take advantage of, though it's not always a walk-in-the-park.
Believe it or not, research has found that many remote employees tend to work harder than in-office employees. That's because, according to this study, employees who are physically present in the office are seen as more committed and productive than colleagues who work outside the office. Findings like these can leave very little room for employees to foster a healthy work-life balance.
If you're struggling to find the right balance while working remotely, here are a few tips to keep you focused, motivated and on track (regardless of where you are).
Don't wear your pajamas all day.
They're probably your favorite and they're probably super comfortable. But wearing that fuzzy number while trying to work can lead to a lower productivity rate. Ditch the pjs so that your body (and you) recognizes that it's time to get to work.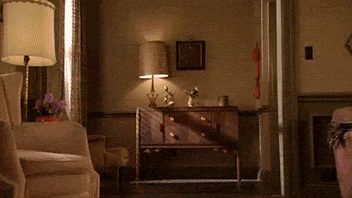 Find the right space to work.
Finding a space to work is critical when working remotely. It helps to find a place in your home where you will not be easily distracted. If birds chirping makes you daydream, try finding a space that's not near a window. It's also helpful to work at a table, in a comfortable chair. Working while on the comfort of your bed or couch may leave you feeling sleepy and ready for a nap (and that's not ideal).
Set an alarm and take necessary breaks.
Setting an alarm that will keep you accountable for working is super helpful when working remotely. Once the alarm goes off, take a much-needed break. Breaks are important both in and outside the office. Some say for every 52 minutes of work, you should rest for 17 minutes. Do what's best for you.
List daily goals.
When working remotely, it helps to know what you want to tackle for the day. Having a clear idea of assignments will help you stay focused on what really matters so that you are not easily distracted by those miscellaneous tasks that seem to pop up throughout your day.
Say 'NO' to social media.
Fighting the urge to stay up-to-date on pop culture news or whatever new selfie a friend posted can be challenging. But while working, it must wait. Logging out of social media will help you not to fall in the rabbit hole of scrolling when you should be knocking out work.
Switch up locations to work.
Finding new places to work is always great. If you're tired of sitting indoors, try your local coffee shop or bakery for new scenery. Plus, with the weather getting warmer, you may even want to head outside. (Just make sure to have a good internet connection, just in case anyone in the office needs to get in touch with you.)
If you have more tips that we can share, send them to hello@themogulmillennial.com and we may shout you out on our social media.